Some of the biggest animals to ever walk our Earth are now on display at the WA Museum Boola Bardip. 15 dinosaurs all the way from Argentina have made the long journey here to feature in this incredible exhibition, with Perth being the world premiere of it!
If you have a Dino-loving kid you'd know that Dino love runs deep. My teen has loved dinosaurs since she was 3 and was blown away by this exhibition. The displays are a mix of re-created skeletons, real fossils and interactive displays. Little kids will love the animated computer games pitting different species of dinosaurs against each other, or beating a drum as loud as a Dino's heart! Older kids will love playing detective with different dinosaur specimens under a magnifying glass and creating their own dinosaur roar on the sound switchboard.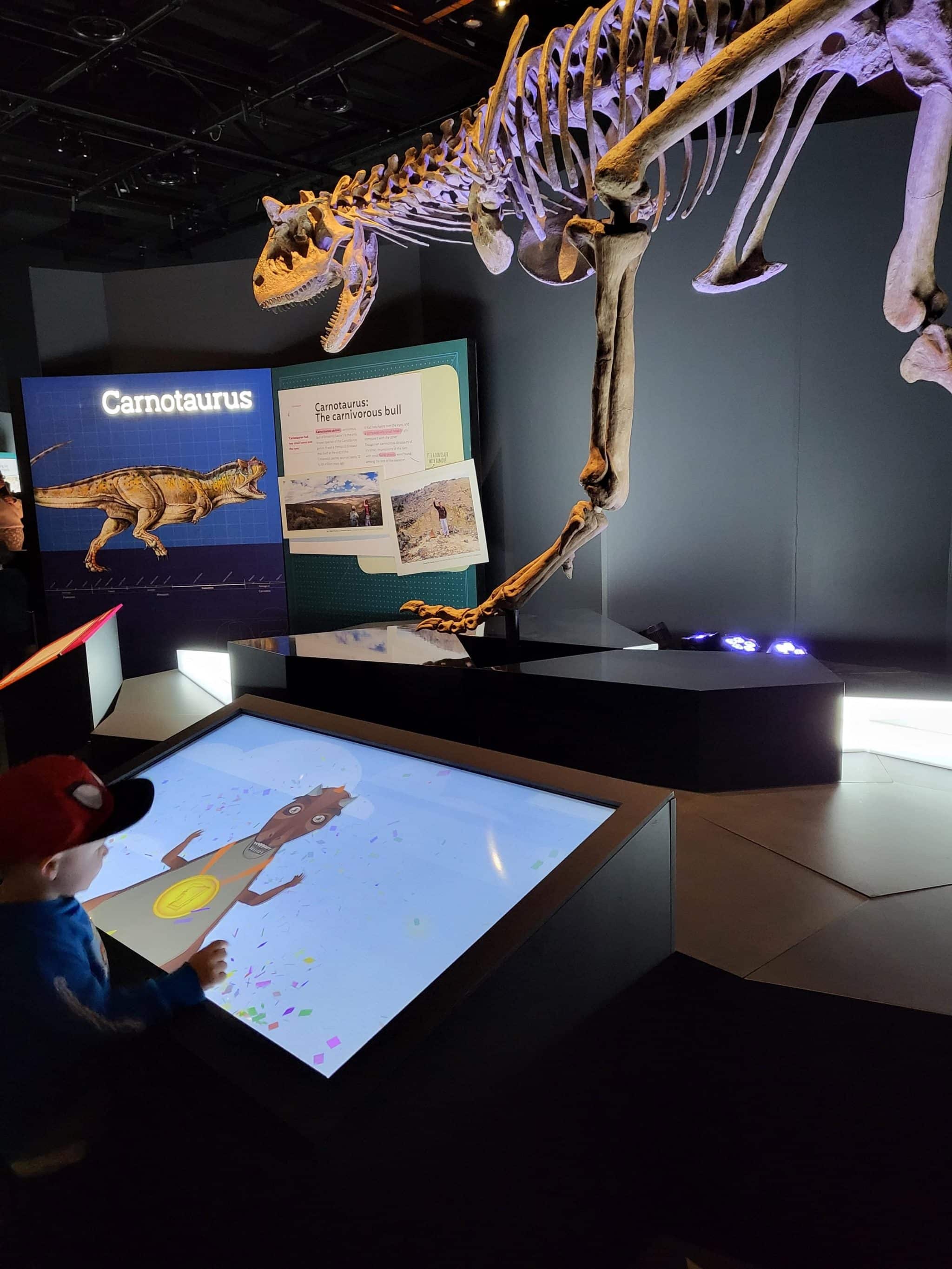 The dinosaurs range in size from smaller than a house cat (we want one as a pet!) to the star of the show, the giant Patagotitan which was longer than 3 Transperth buses! Just its femur alone is taller than Luc Longley, it's so tall that it won't even fit inside many museums, so we a very lucky to have it here. In the words of Argentinian museum director Florencia Gigena "these are not Steven Spielberg dinosaurs, these are MUCH bigger!"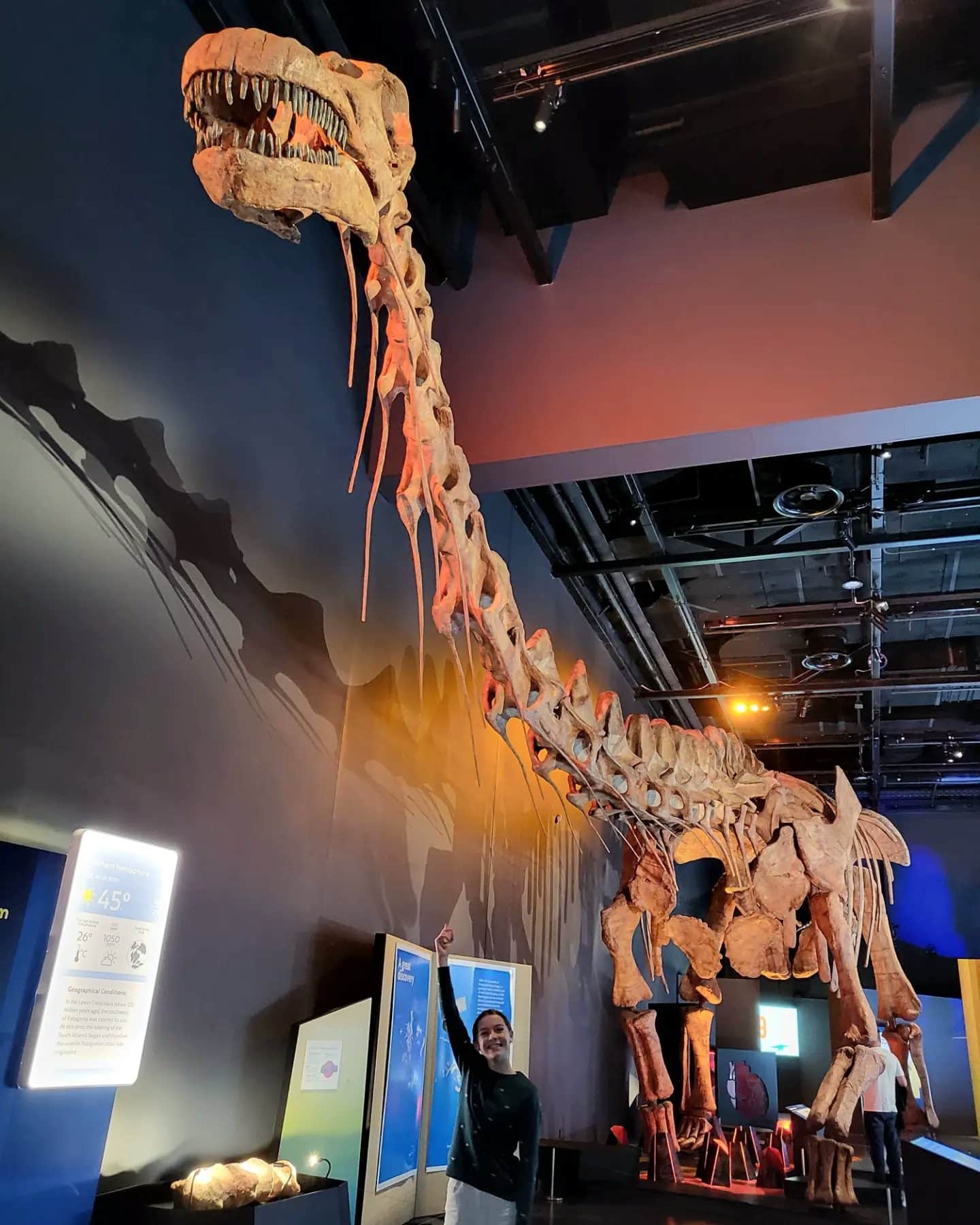 Running alongside the exhibition will be pop-up kids activities every weekend and a torchlight disco. The whole cultural centre will have Dino themed activities as part of the Dinosaur Trail. For more information see the WA Museum website.
The Dinosaurs of Patagonia exhibition is on now until the 23rd of October at the WA Museum Boola Bardip in the Perth Cultural Centre. Adult tickets are $20, kids $15, and under 4 are free.
Dinosaurs of Patagonia
Perth Cultural Centre, Perth
www.visit.museum.wa.gov.au/boolabardip/dinosaurs-patagonia
Find more things to do in the school holidays