We had a "ball" playing Denmark Soccer Golf, which is found at The Toffee Factory.
The unique game of Soccer Golf is lots of fun. It's basically the same idea as golf, each kick is equivalent to one stroke, there's no dribbling – though the boys had to be reminded of that!
We all had a different colour football to identify our own ball and we'd start off each hole with a massive kick down the fairway. Chef thought he was rather good at this, but got a bit too enthusiastic and ended up kicking the ball into the "rough" a few times.
There's lots of obstacles to get in the way of the 14 holes – tunnels, hills, water hazards, tyres, sand bunkers and more. Most of the holes are massive, to fit the oversized balls. On a few of them, you need to do something different to finish, like kick the ball through gap in a gate or into a net – that was really hard!
There's no shade, so you definitely will need to slip, slop, slap! It's suitable for all ages, as long as you can kick a ball. Soccer Golf is more active than mini golf and we all loved it.
At the Toffee Factory, you can look through the windows into the kitchen where the toffee is made the traditional English way. The tasty toffee is available in many different flavours and their nut brittles are also very popular.
The Toffee Factory is also home to the Elephant Rocks Cider Co and A Bit On The Side Sauces, chutneys, salsas, dressings and olives. So there are lots of yummy tastings available.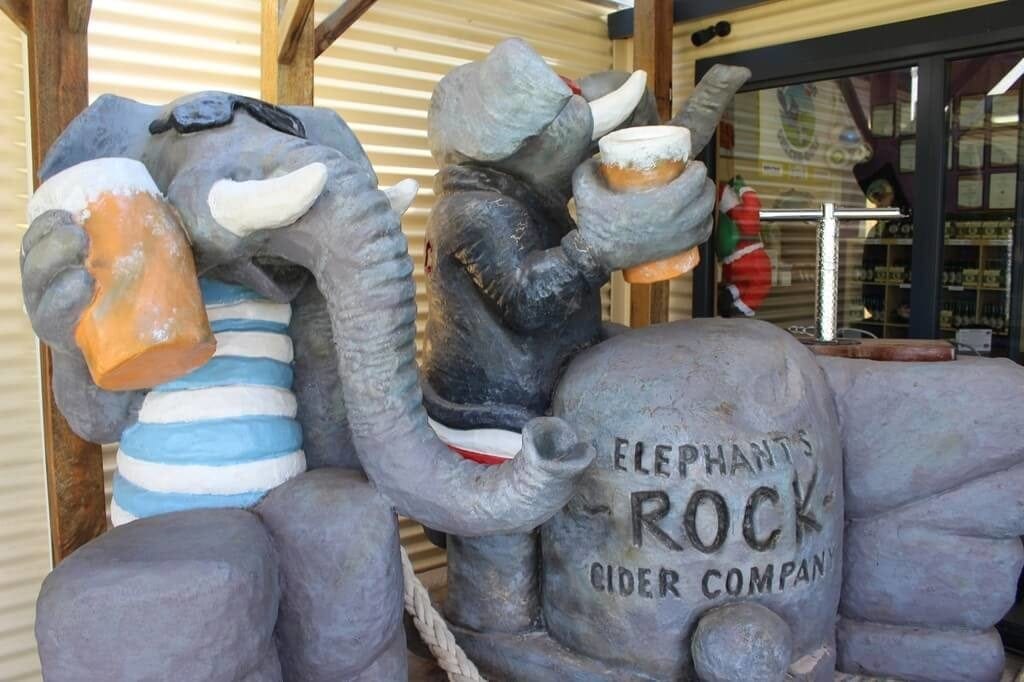 Outside, there's a small playground, with a cubby house, slide and totem tennis game. There's shaded seating on the grassed area too and you can also enjoy a BYO picnic or one of the Toffee Factory's famous giant ice cream cones!
There are also a few farm animals in the surrounding fields. We saw geese, pigs, sheep and cows. With lots to do, a visit to the Toffee Factory is a must for families visiting the Denmark area.
Find it at 2927 South Coast Highway, William Bay, near Denmark, WA