The Denmark Chocolate Company – aka Swiss Annie's, is about 9km from the Denmark town centre.  As you can see my 3 year old was rather excited having never been to a chocolate cafe before.
On arrival we were greeted with the most beautiful gardens to walk around before we indulged at the chocolate cafe. Enjoy the "Chocolate Timeline" walk as you meander throughout the gorgeous manicured gardens with lots of sweet, fun, chocolatey facts along the way.
There is plenty of seating both in and outdoors. Enjoy views of the beautiful garden at the long tables on the verandah or opt for the warmth of indoors with views of the chocolate!
Inside the cafe there is a fantastic range of local gourmet foods, including jams, honey, fine wine and much more.  All glass! So keep the kids close. Children can stand up on the viewing platform and watch the chocolatiers at work and keep them amused!
And of course there is plenty on the menu to satisfy any chocolate addict!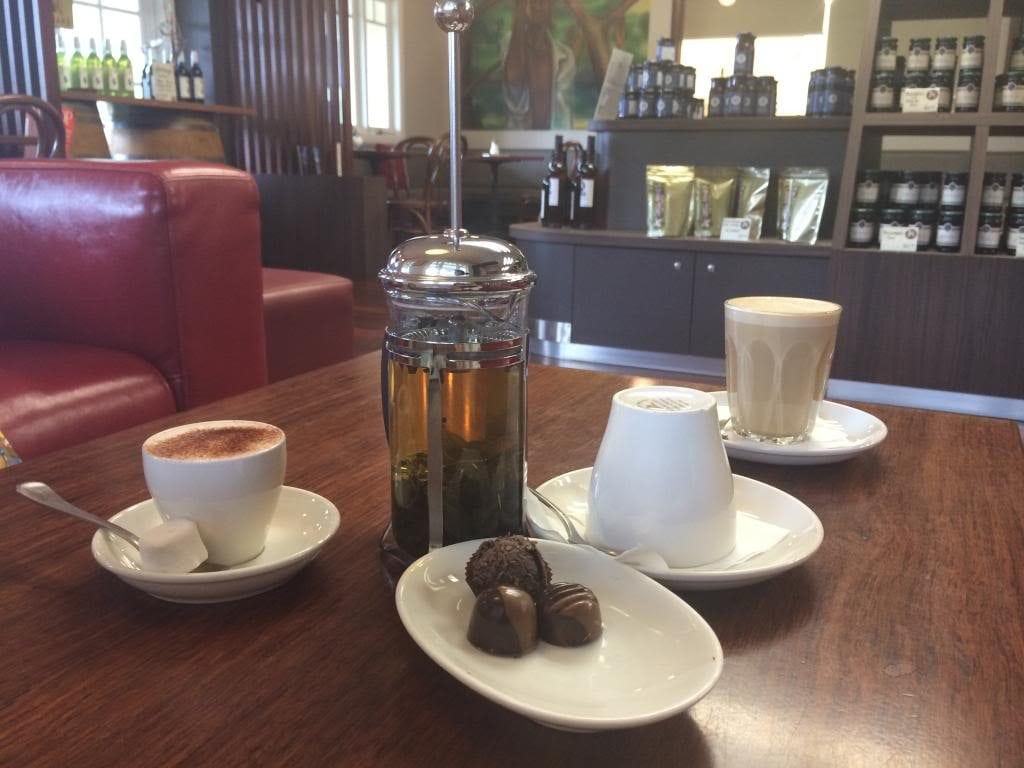 We opted for some choice choccies from the counter – salted caramel, chilli chocolate with a latte, hot chocolate, marsh mallows and some freshly made leaf tea. Yum!
The kids were able to sample various flavoured chocolate drops which they were then presented with their chocs of choice in cute little takeaway bags.
There was also a library full of wonderful adult and kids books and many of course about chocolate which the kids enjoyed.
Children can also enjoy the tactile displays set up on some barrels at the entrance to the cafe.
Find more things to do in Albany and Denmark