After a family show at the State Theatre, we headed right next door to Chicho Gelato for some sweet treats.
Chicho, means "Cheeky Kid" in Italian and Chicho Gelato is a little bit quirky too. There are some really interesting flavour combinations at Chicho and around 20 flavours to pick from. Choosing just one or two flavours is a very difficult job!
The fresh gelato is churned daily and they often have an inventive special available too. Some of the deliciously different flavours they have are "lavender and honeycomb", "rosewater, white chocolate and pistachio" and "mascarpone and rhubarb". There are more traditional flavours too and also a few flavours of sorbet.
The beautifully fitted out gelato shop has a VERY special feature… free flowing chocolate tap!
Scoops are available in a tub or cone.
Little Chef chose a more traditional flavour of choc mint brownie. The lusciously creamy gelato was scattered with chunks of brownie. It got two very enthusiastic thumbs up!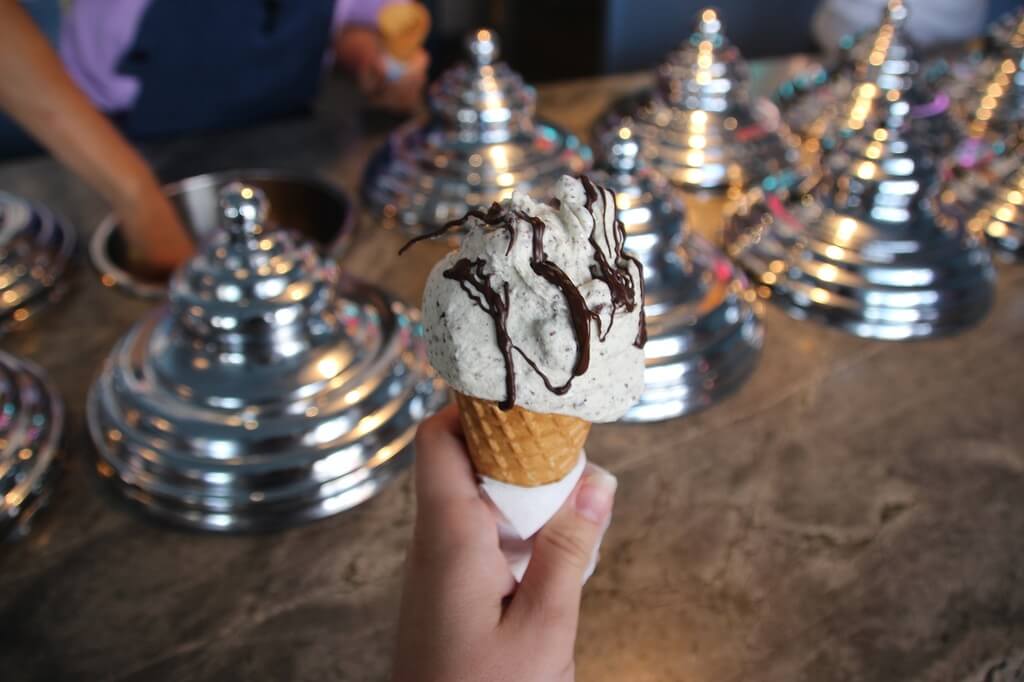 You can tuck into your gelato in store – there are a few small tables inside.
If you want to take away, there's also seating in the theatre courtyard behind the gelato shop.
Drinks like coffee and hot chocolate are also available.
Your own Chichos will love this place!
Find Chi Cho Gelato at 180 William Street, Northbridge, WA
Find more places for Gelato and Ice Cream