Visit Esperance Stonehenge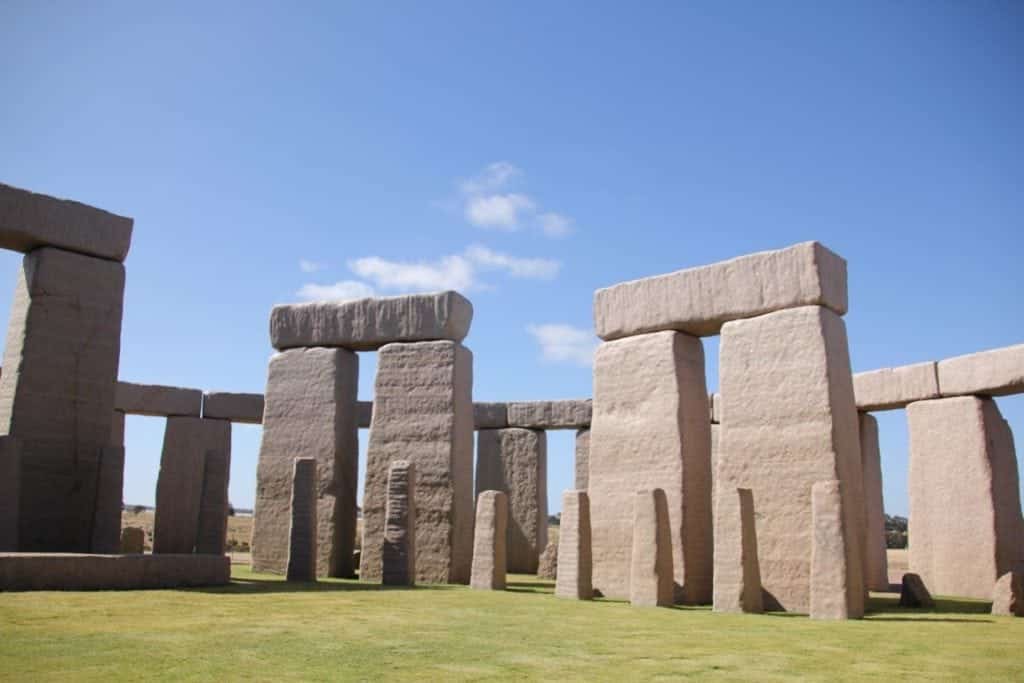 Yes you read right! Stonehenge…in good ole WA! Who would have thought that we were lucky enough to have such an iconic monument right on our doorstep? Certainly not my family who thought I was madder than usual when I announced we would be visiting this wonder of the world!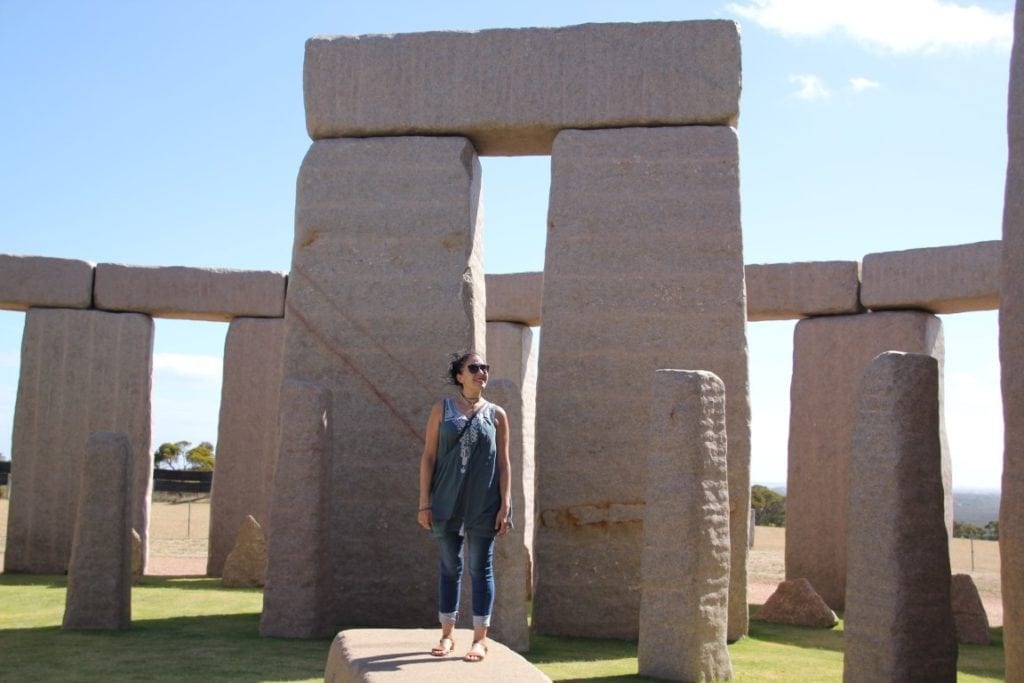 And what a wonder it is! I must admit I went in blind having done no research other than looking up the address, so I was a little skeptical of its authenticity (styrofoam did cross my mind.) but was happily wrong. It is hugely impressive!
Courtesy of Esperance Stonehenge Website
Consisting of 137 stones of Esperance Pink Granite sourced from the nearby quarry, this was a long labour of love and a "semi-retirement" plan for owners Kim and Jillian Beale.
Courtesy of Esperance Stonehenge Website
We met the delightful Jillian on this day who was warm and welcoming, encouraging us to take our time and enjoy the glory of their creation.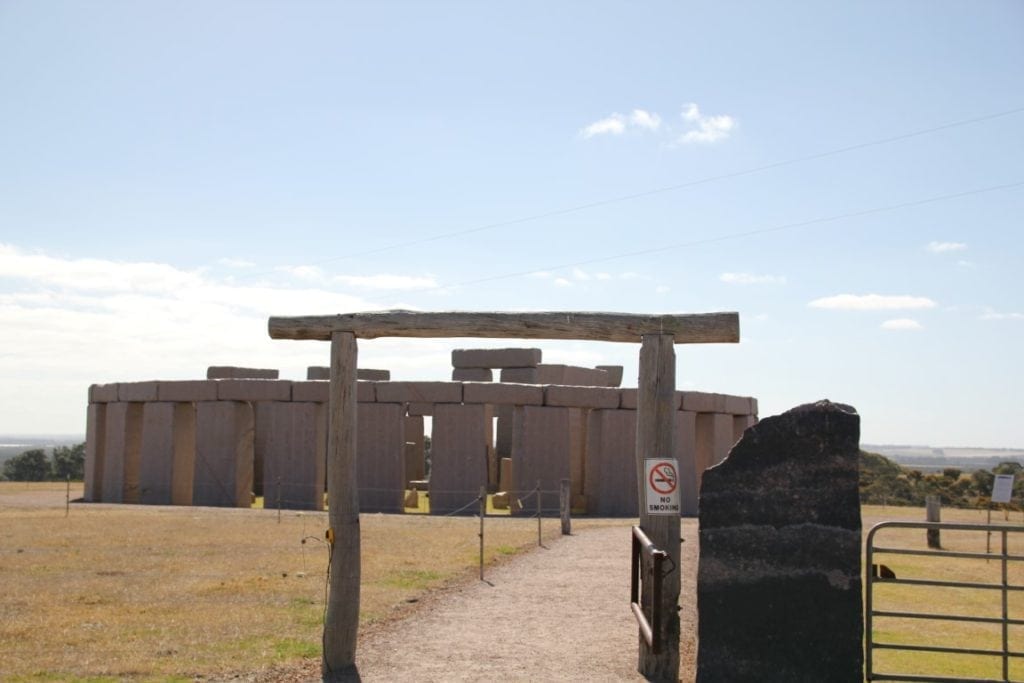 It's easy enough to find and only about 15 minutes out of Esperance and totally worth the trip!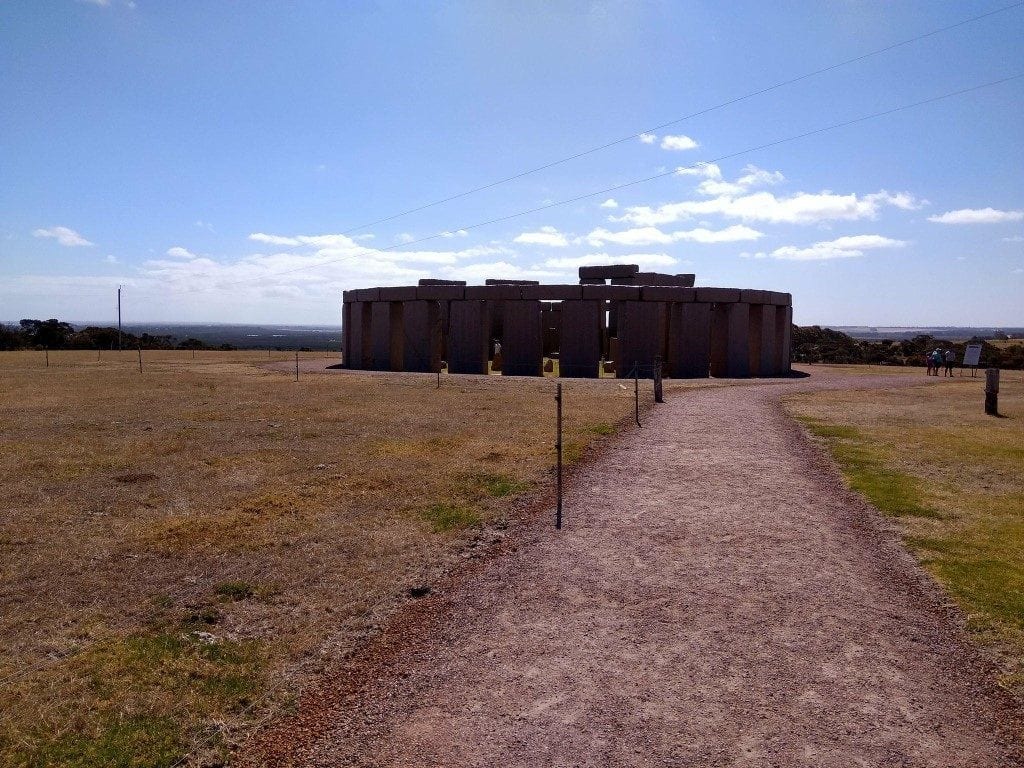 Plenty of parking and a lovely cafe serving refreshments of tea, coffee, soft drinks and ice creams. There is also a gift shop selling Stonehenge memorabilia and souvenirs of both the monument and of Esperance.
The actual UK Stonehenge is a mere 15178 kilometres away and over 4500 years old.
A picture of the real thing taken by teenage me in 1991!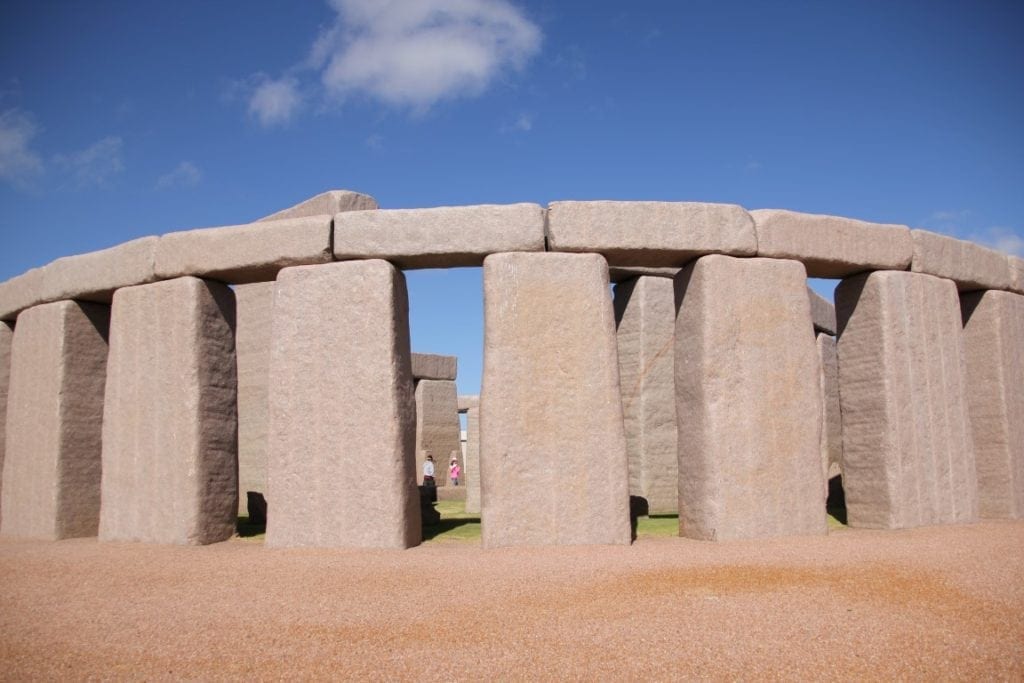 The Esperance Stonehenge is a full size replica of the original as it probably looked around 1950BC!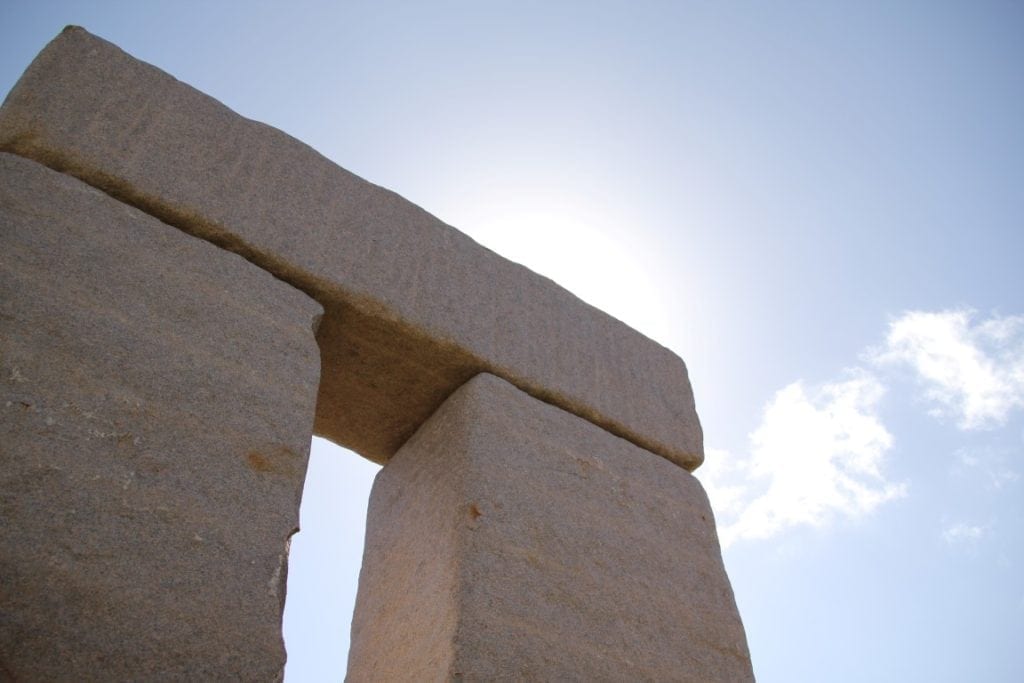 One thing both relics have in common is their awe inspiring girth and mystical hazy feeling, whether you're into that thing or not, it sure is a beauty.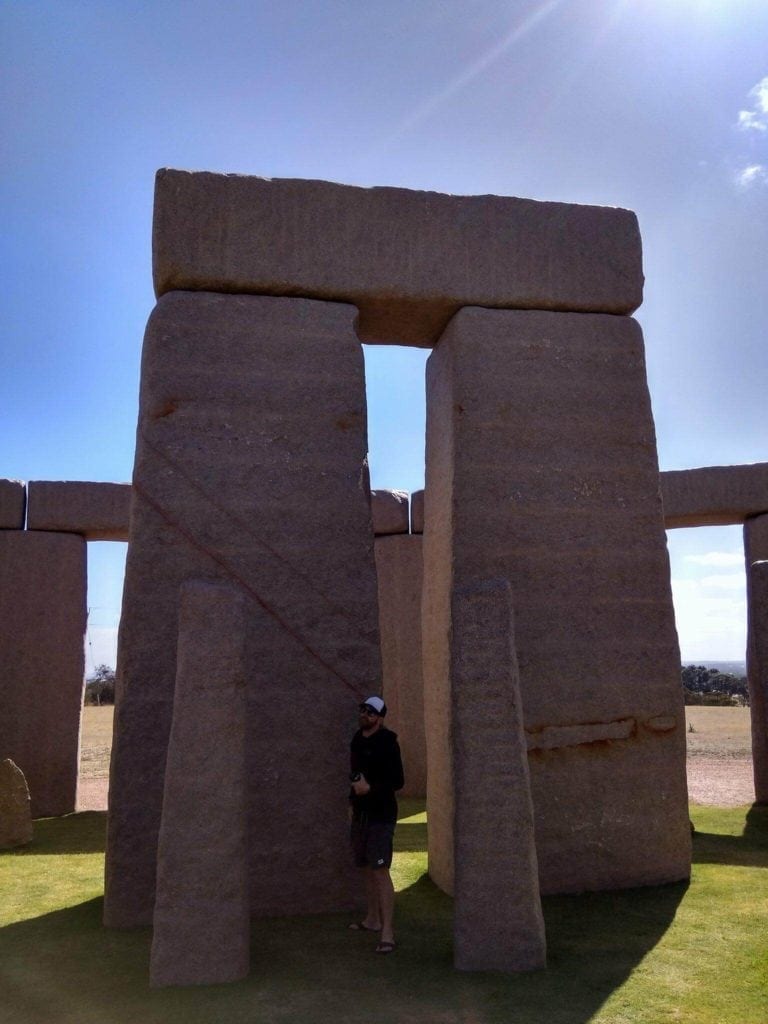 Just as the ancient stones were built to align for the Summer and Winter Solstice of the the northern hemisphere, so too does its Esperance replica.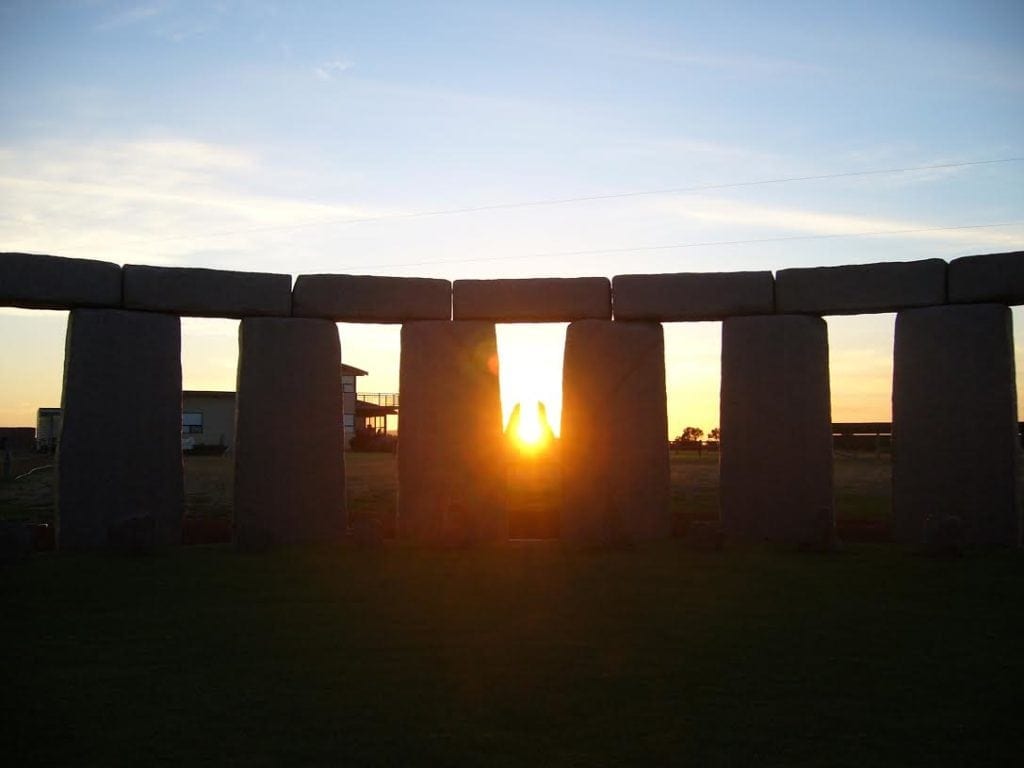 Courtesy Esperance Stonehenge Website
Our Summer solstice sunrise on December 22nd and sunset on 21st June of the Winter Solstice prove to be a magical spectacle as the suns rays align with the blue stones and shine onto the altar stone.
Courtesy Esperance Stonehenge Website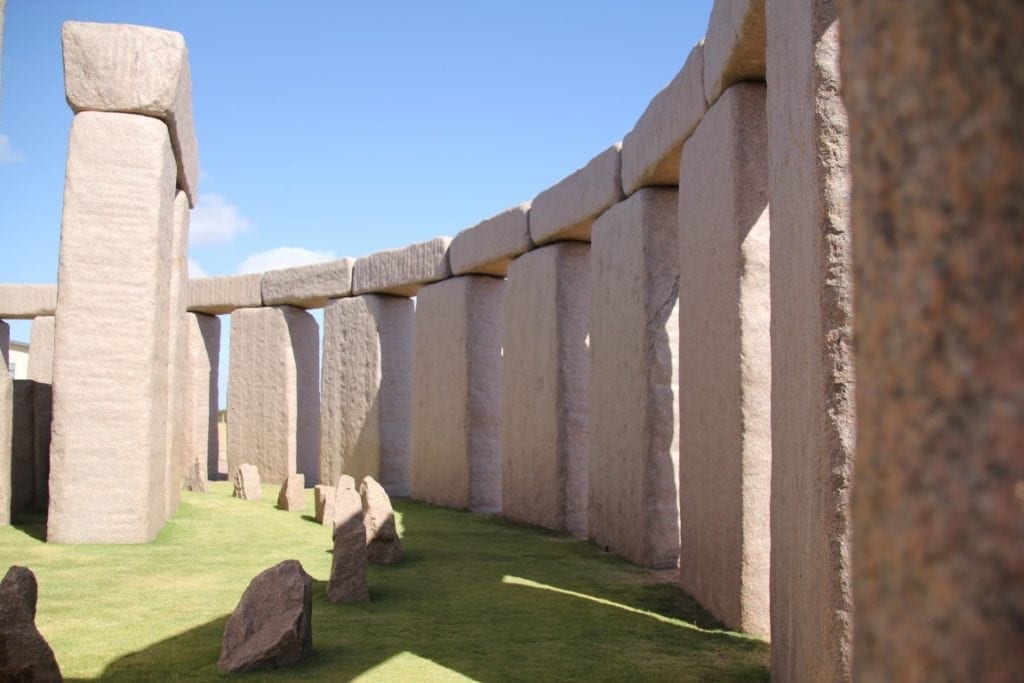 With so many family friendly things to do in Esperance these days you may be tempted to give this a miss. It really is worth a look. I was escorted by my naysaying, pesimistic, hard to please Grinchy husband and after he got over having to pay an entry fee, was (thankfully) thoroughly impressed.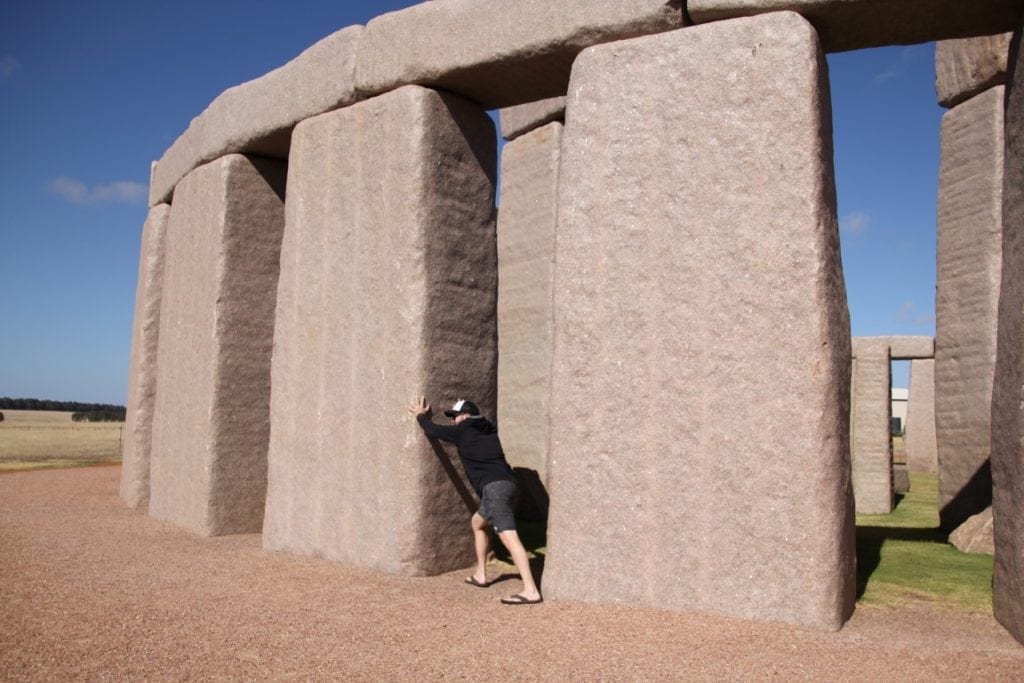 …and then proceeded to rip out every stone pushing cliche ever done by would be surly husbands feigning boredom…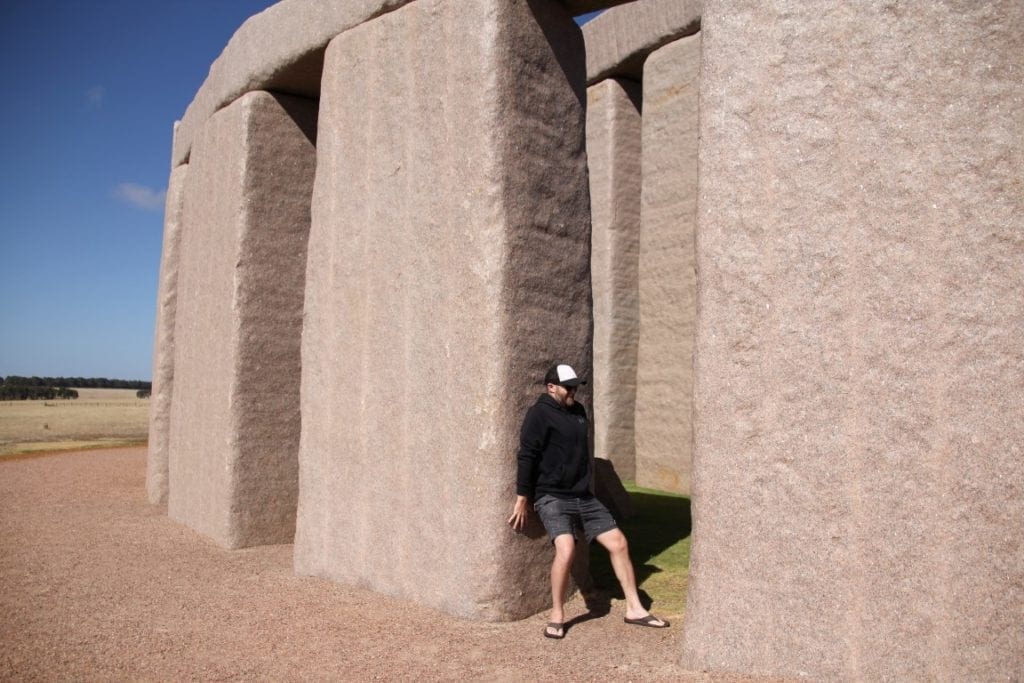 …this doozy…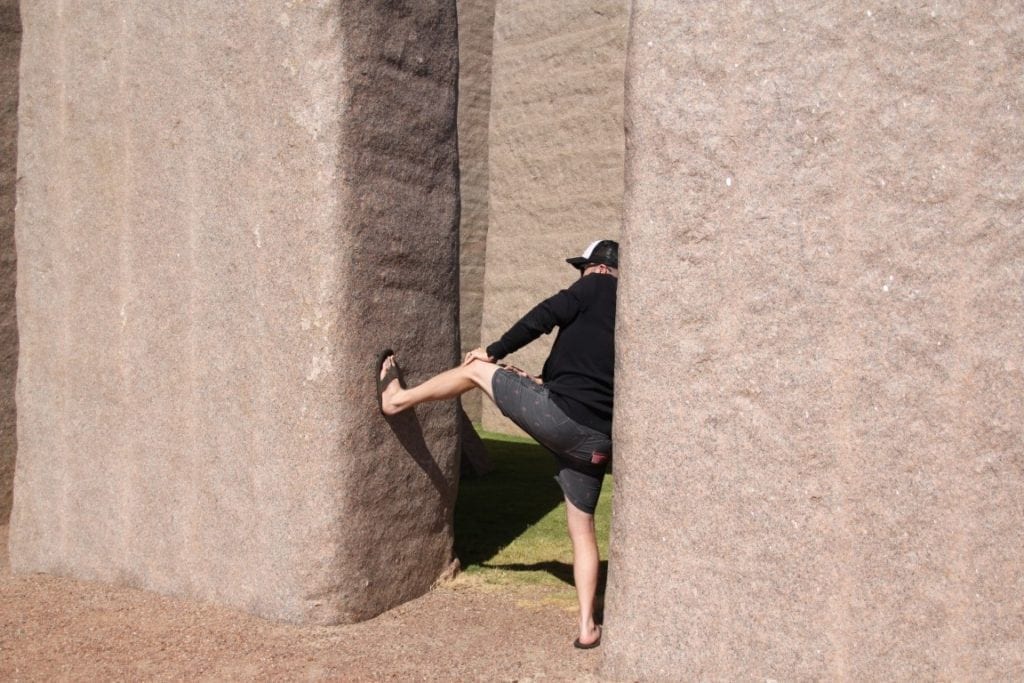 …and this classic.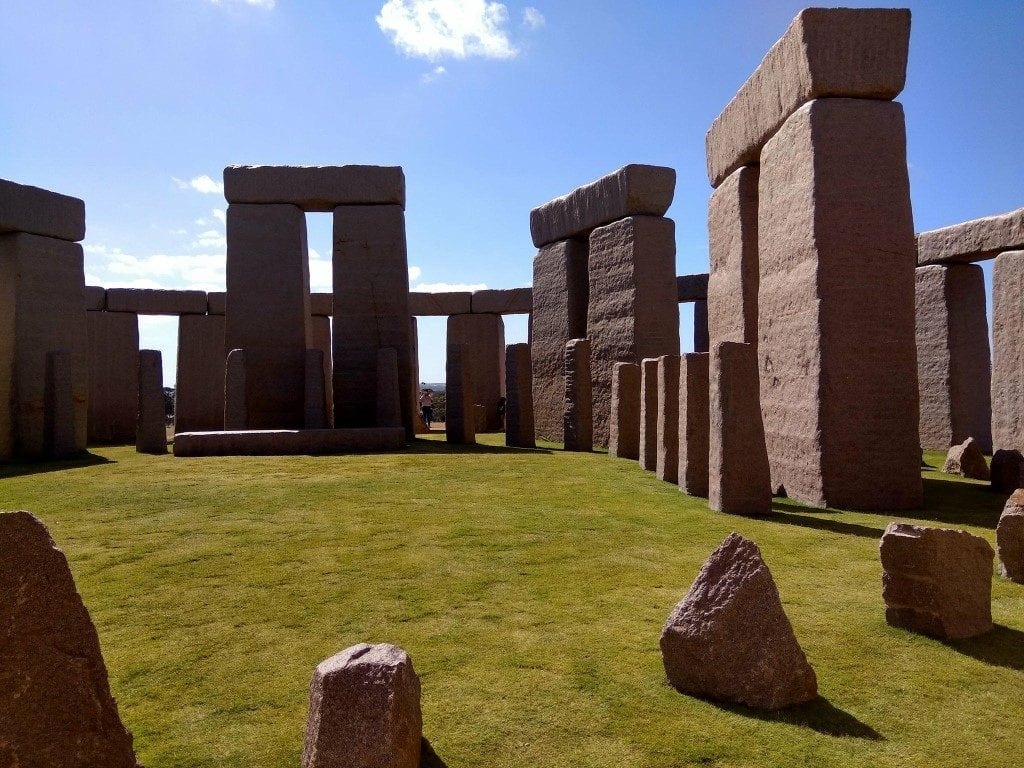 The entry fee, by the way, is very reasonable even for families. If you compare it to the actual real Stonehenge (which of course I happen to have here in this link) and the cost of a trip to England, it's extraordinarily reasonable.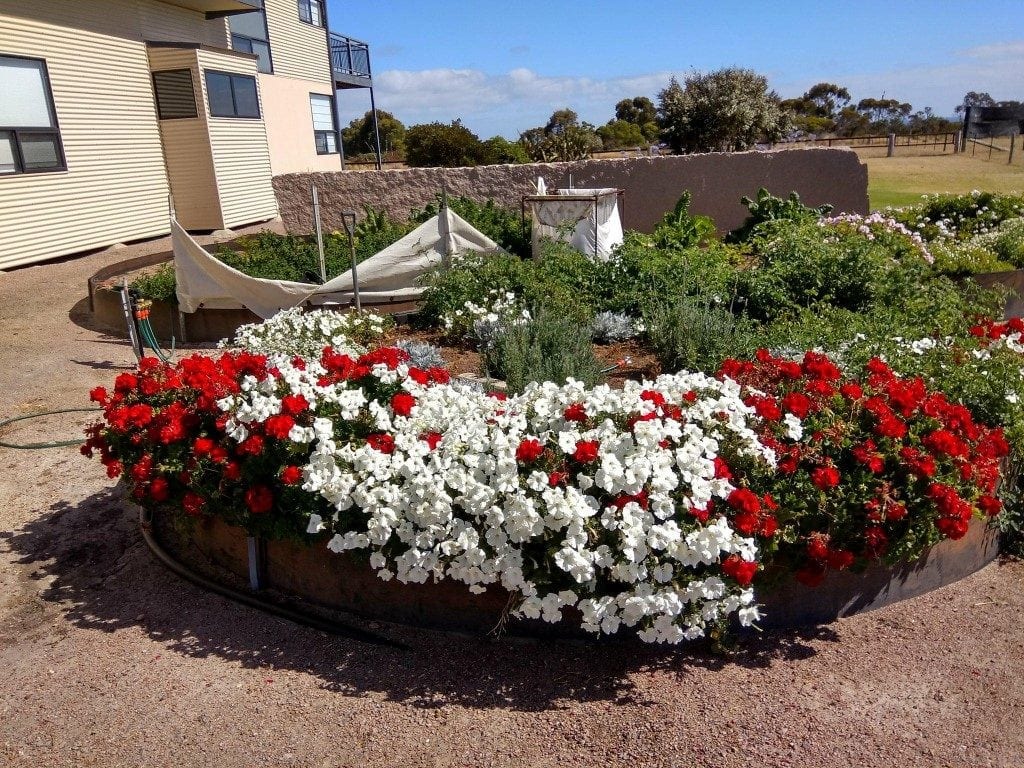 What does the Esperance Stonehenge have that its Neolithic brother from a British mother does not? A door mat, at most of the entrances. Don't ask, just bask!
I quite honestly could have spent hours here it truly was a marvel to behold. Families with kids of all ages were traipsing through and not one cry of "I'm bored" could be heard.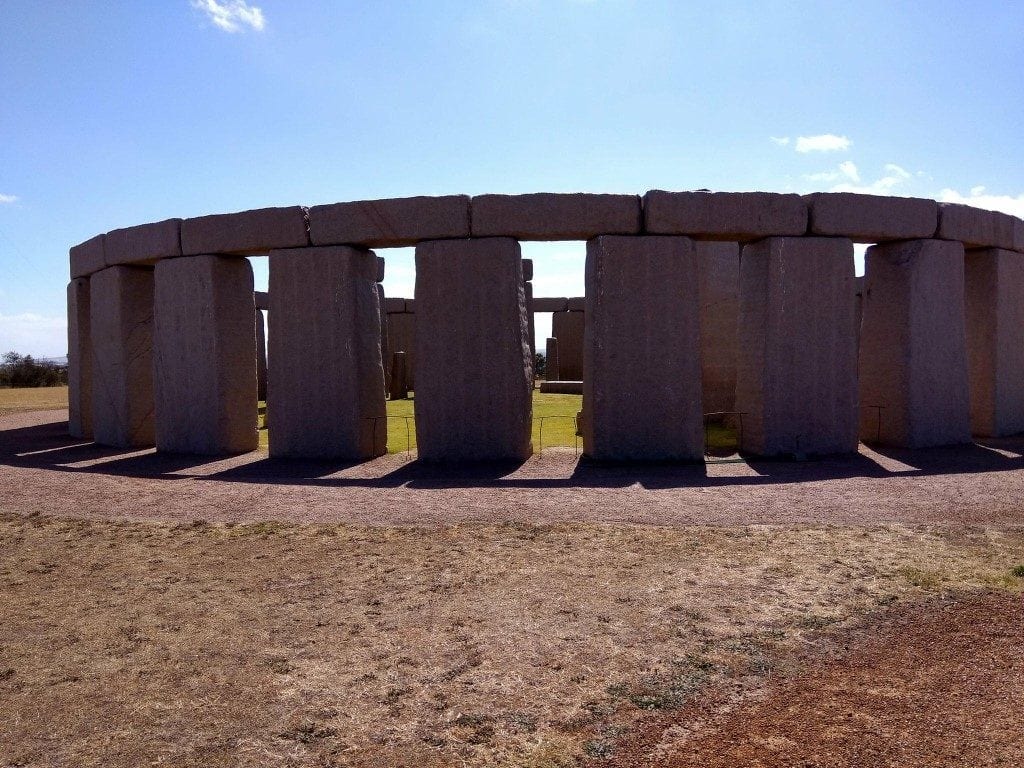 Fantastic opportunities for photography enthusiasts not only of the structure but the beautiful views too.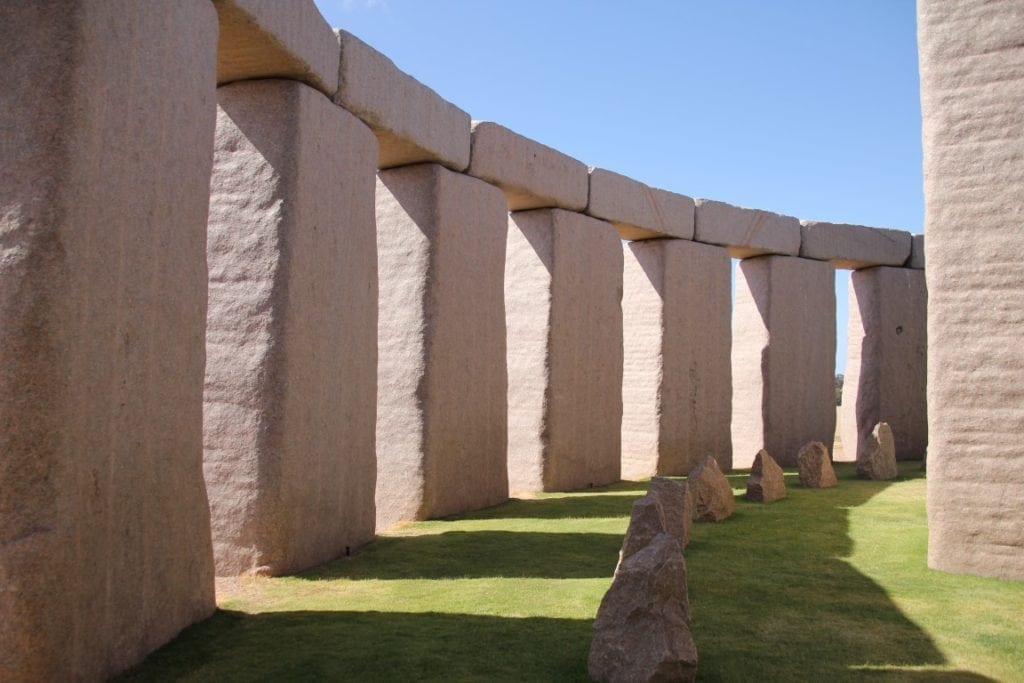 Don't ask why, just ask why have I not been to see it sooner? It really is a gush worthy experience and totally worth getting up close, not only to appreciate it's magnificence, but also that someone was nuts enough to build it.
Location:
4323 Merivale Road, Esperance, WA 6450
From Esperance travel 6.5km down Fisheries Road and turn right onto Merivale Road. We are 8kms down Merivale on your left.
Opening Hours:
Open Thursday to Monday including all WA School Holidays and Public Holidays (Closed Christmas Day).
October to March: 8:30am to 5:00pm
April to September: 9:30am to 4:00pm
Also open on cruise ship days.
Bookings are available by appointment outside of the standard opening hours.
Please call to make a booking.