Avocados is a lovely cafe set in the foothills of Kelmscott right on the banks of the Canning River.
It is truly a gorgeous setting and with weather permitting I highly recommend sitting outside in the beautiful alfresco dining amongst the shady trees.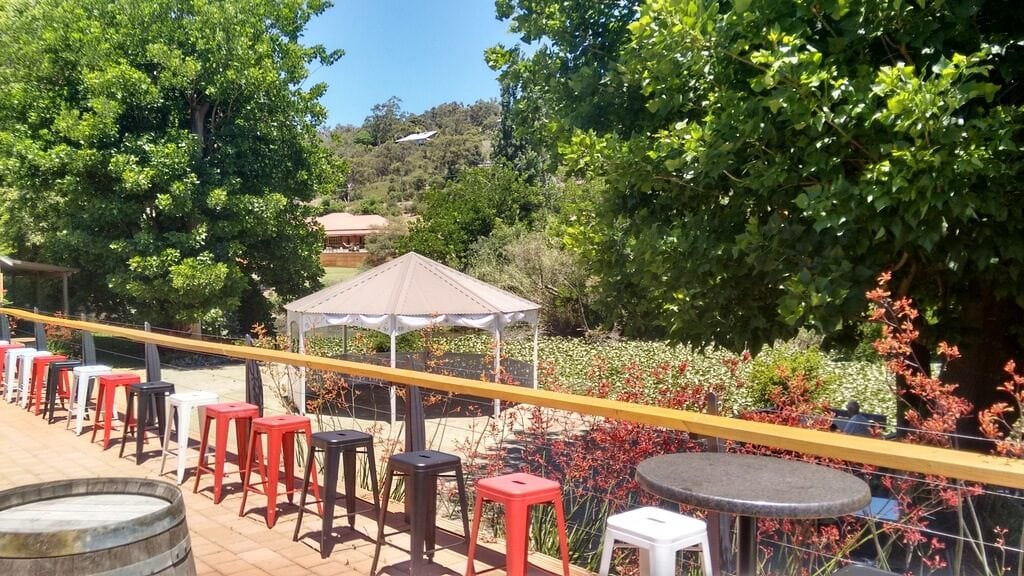 A recent addition is a small fully fenced and gated playground which is shaded by trees and shade sails.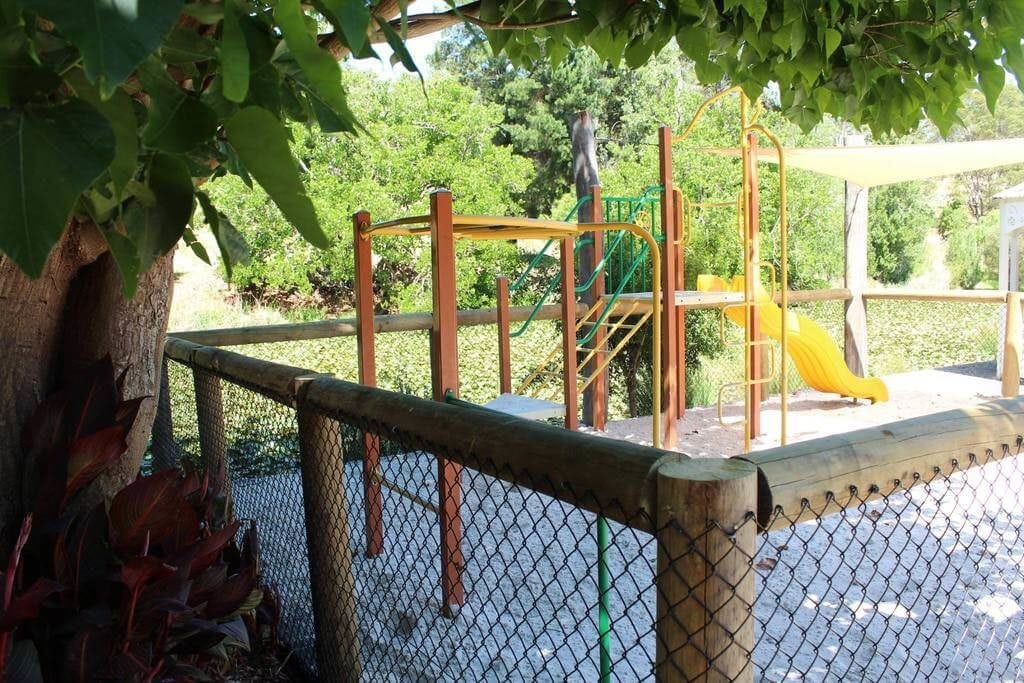 We were lucky to get a table at the waters edge with an amazing view of water lilies as far as the eye could see. My little one was captivated and was happy to quietly walk along stopping every now and then to point at fish and dragonflies. 
While waiting for our food we took a lovely walk around the grounds and were most impressed by the waterfall flowing under the huge weeping willow trees. There were some little nature pathways my daughter was keen to explore too.
Avocados is well known for its function centre and accommodation facilities and there is a white gazebo adorned with a floral chandelier that made my princess loving child squeal with delight. 

The lunch menu itself had plenty on offer and the food we ordered was tasty. The service on this day was great, we didn't wait too long which was surprising as it was quite busy. I have heard that they offer breakfast and on Sundays there is a band playing.
You'll find little advertising about Avocados other than the huge blackboard sign they wheel out towards the highway saying they're open from 8-4pm. They have a website and a Facebook page which probably has the most up to date information on.
Avocados
Address: 2 Mount Street Kelmscott (just off Brookton Highway)
Phone: 01416103167
www.avocadosaccommodation.com.au