Nestled in the heart of old Baldivis, Peckham Boulevard Playground is a gem to be discovered. There are lots of farms and tree-lined roads on route to the play park, making you feel like you are going on a country adventure.Peckham Boulevard Playground itself is fairly small, however, there is a great variety of play equipment and a fantastic large open grass space.
The play area is divided into two areas on different levels. 
At the top, there is a fantastic double cubby house with a climbing rope bridge between them and ladders either side. There is also a springboard and a rope climbing hammock in this top area, as well as a water fountain and benches. 
To get down to the lower section and the grassed open space, there are a couple of options! You can either meander down the winding path and take a musical journey.
Or slide down/climb down….the choice is yours!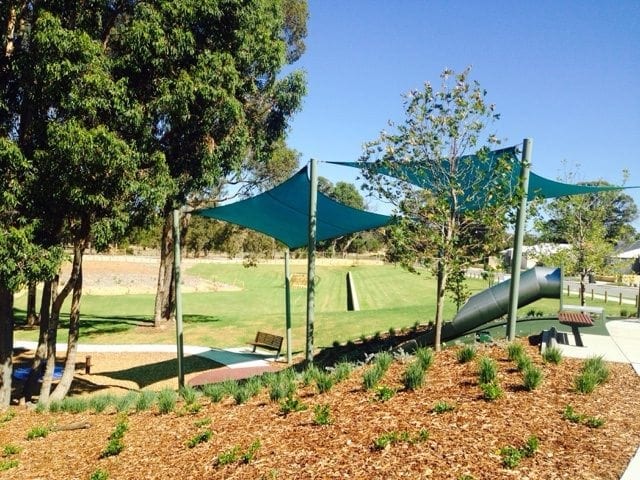 The musical pathway is so much fun, there are giant pan pipes to play and samba drums to beat, the acoustics are great. These instruments give the play park something different making it worth a visit, it's really quite liberating making noise outside!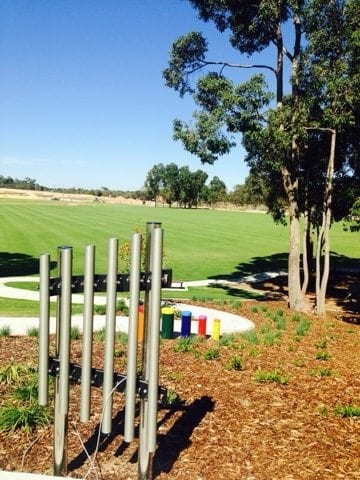 The slide goes straight down into the lower play area and has a climbing wall that runs down the side of it. The climbing wall is a great feature and use of space providing hours of fun climbing up and sliding down. 
Peckham Boulevard Playground has been well thought out with different levels, play equipment and areas to explore.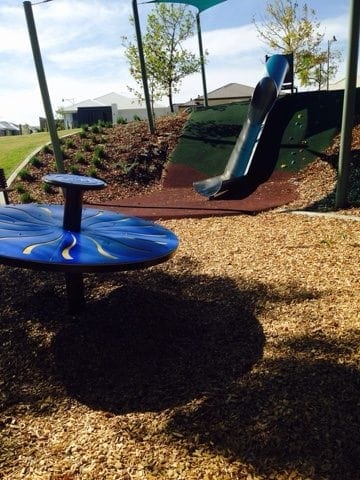 On this lower level, there is also a large spinning wheel and birds nest swing before it opens out onto the large grassed area.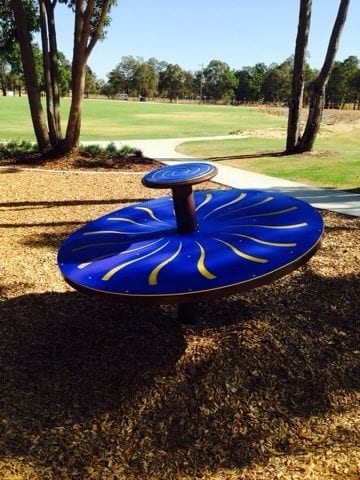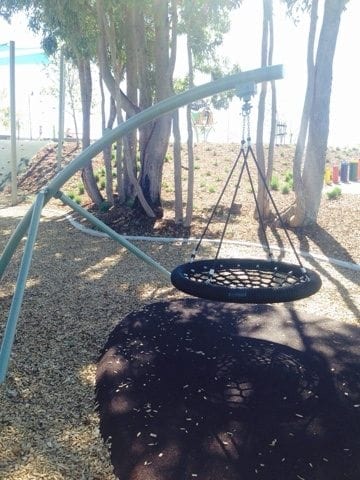 The open space here is really worth a visit for a family game of soccer, cricket or a kids birthday party – this is really a great space to run around or have a picnic in.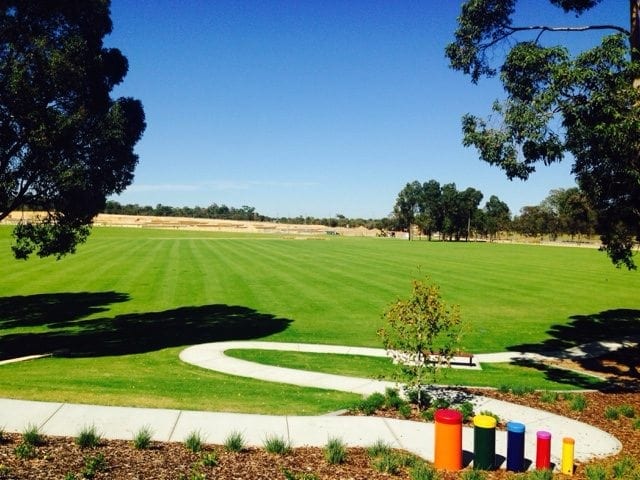 There is plenty of on-road parking around the edge of the park, however, there are no toilets, picnic benches or covered areas. There is a water fountain and there are a few clusters of trees which provide an ideal shady area, perfect for morning tea.
Peckham Boulevard Playground is easy to find situated on Peckham Blvd, off Eighty Road in Baldivis. 
Find more playgrounds in Perth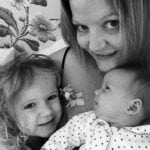 Wendy loves nothing more than being out and about discovering the local area with her two beautiful girls. As part of a defence family, Wendy understands the huge importance of family time and a great support network, she is passionate about meeting new people, coffee, exploring new places and, of course, Buggybuddys!
Location
No Records Found
Sorry, no records were found. Please adjust your search criteria and try again.
Google Map Not Loaded
Sorry, unable to load Google Maps API.
Member Reviews