Hot day? Take 5 and go get some ice cream from Take 5 Ice Cream Parlour in Baldivis Square, it's truly delicious! We went along to check it out and now understand why the locals queue up outside this ice cream shop, it's just the best ice cream.
We couldn't choose which flavours to try they all looked so good. We eventually decided on the Ferrero, their current sell out ice cream. Salted caramel with swirls of real caramel, Bounty for the coconut lover, Banana and Nutella (my absolute favourite) and a scoop of Strawberry Sorbet for our little Miss and we were not disappointed! Fresh creamy ice cream and tangy sorbet all packed full of real flavour.
They are always trying out new and exciting flavours and combinations like white chocolate and tim tams, a pineapple sorbet and caramel slice; see their facebook page for updates and promotions.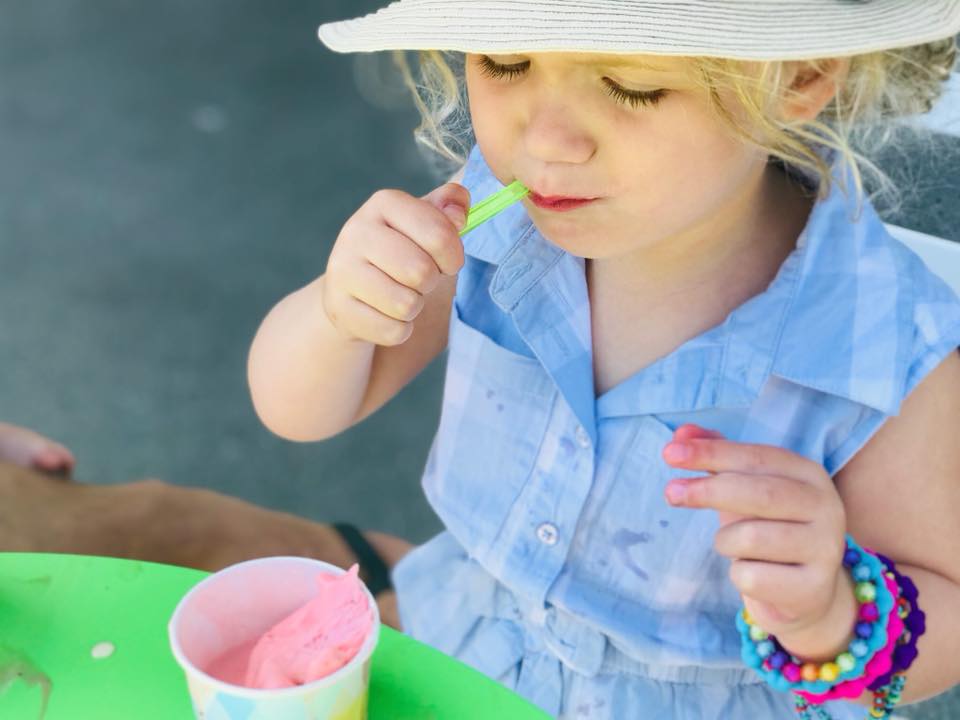 I honestly can't wait to go back and try some of the other flavours on offer, the waffles and fresh doughnuts but maybe without the kids…..
The service is great and super friendly, they have a few tables and chairs outside the Parlour or there is a small play park at the end of Baldivis Square perfect for eating ice cream in.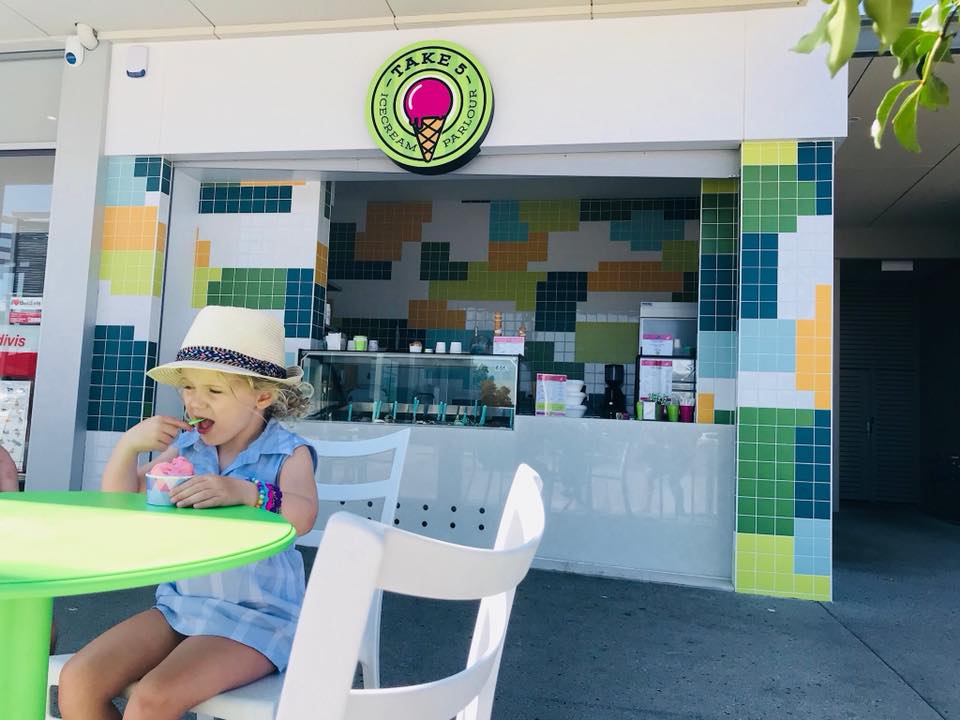 Take 5 is open from 2.30pm – 5.30pm Monday to Wednesday, 12-7pm Thursday to Saturday and 12-5pm on a Sunday.
20/61 Makybe Drive
Baldivis WA 6171
Australia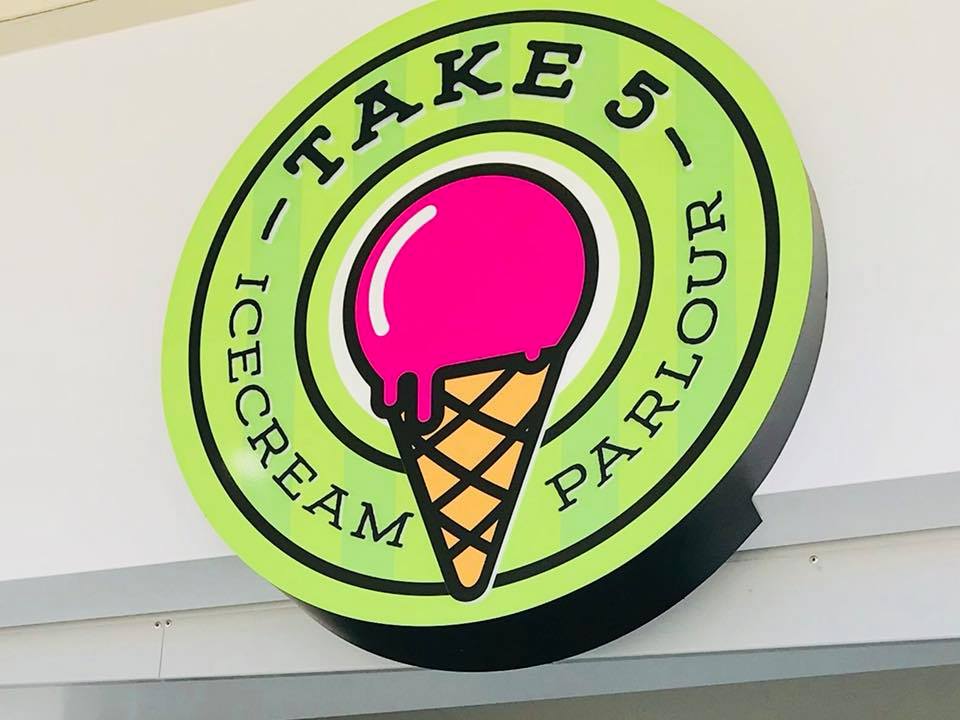 Find more family-friendly cafes in Perth