Bold Park Aquatic centre re-opened on 28th November 2015 after a total re-vamp. We have been hanging out for this as it is our local pool, so were pretty excited to go along on the first weekend it was back. As you drive in there is a big car park at the front, some of it shaded by trees.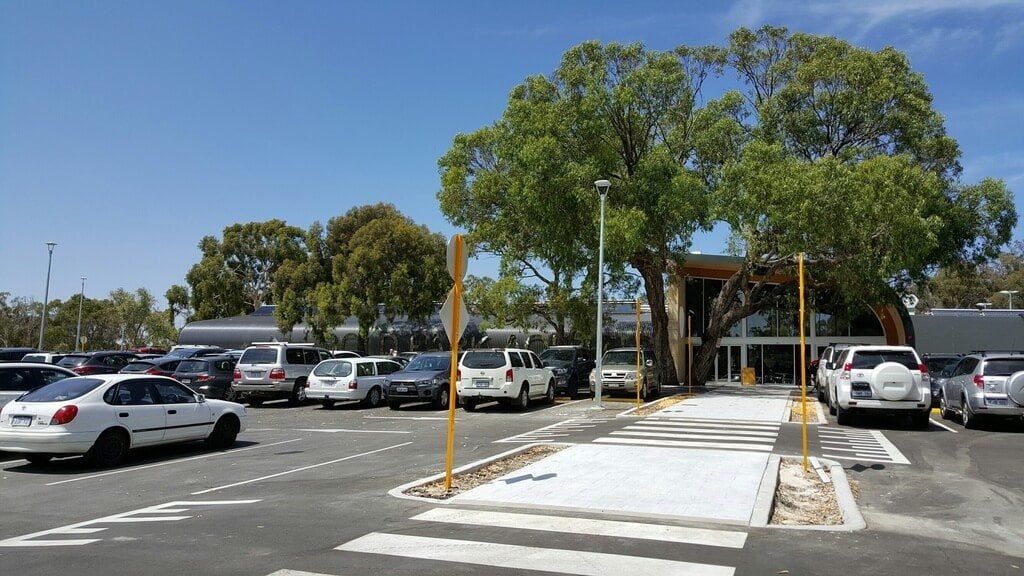 There are different rates for swimmers and spectators and you can also get a cheaper rate if you buy a book of multiple entries. Children under 5 are free if accompanied by a full fee paying adult. The full list of fees is on the website as there are also fees for the crèche and classes.
Depending on the day and season, the centre opens between 5:30-8am and closes at 8pm every evening in summer (6-7:30pm in winter). Full details are on the website.
We went just after it opened at 8am on Sunday morning. There were a few people doing laps in the main pool but it was pretty quiet. By the time we left at around 9:30/10am there were a lot more people but it wasn't over-crowded. I can imagine it will get busy once people realise it is open though.
Facilities at a glance
50m 10 lane outdoor pool, heated to 27 degrees

Semi-enclosed 20m 4 lane leisure pool with beach entry and teaching pod, heated to 30 degrees

Lap and leisure lanes

Shaded grandstand

Accessible and family change rooms

Multi-purpose room

Adventure play ground
There is a kiddies pool which has a beach entry at one point and steps in the middle. There are water spouts around the pool you can swim under or play with and a spa jet area in one corner of the pool.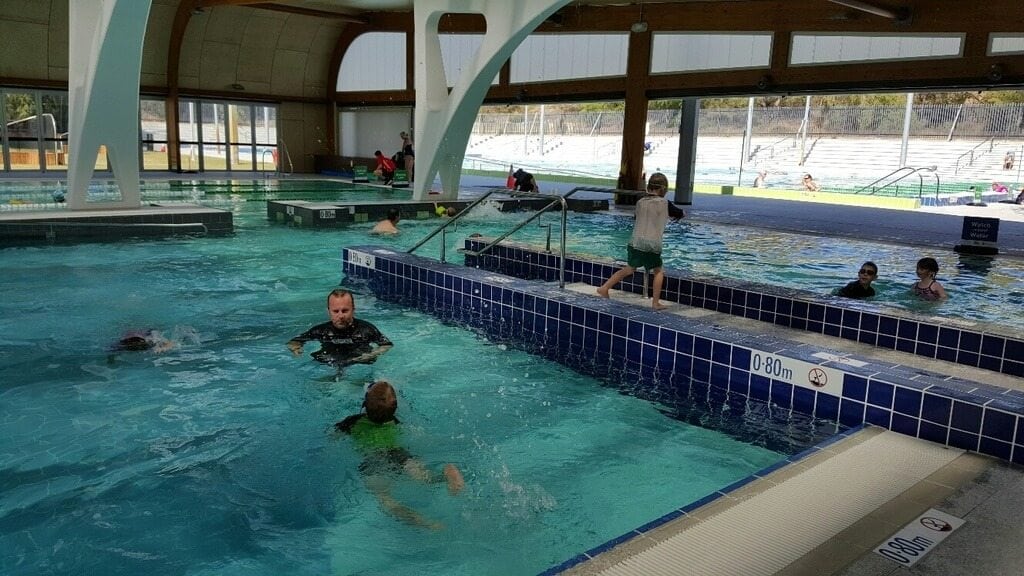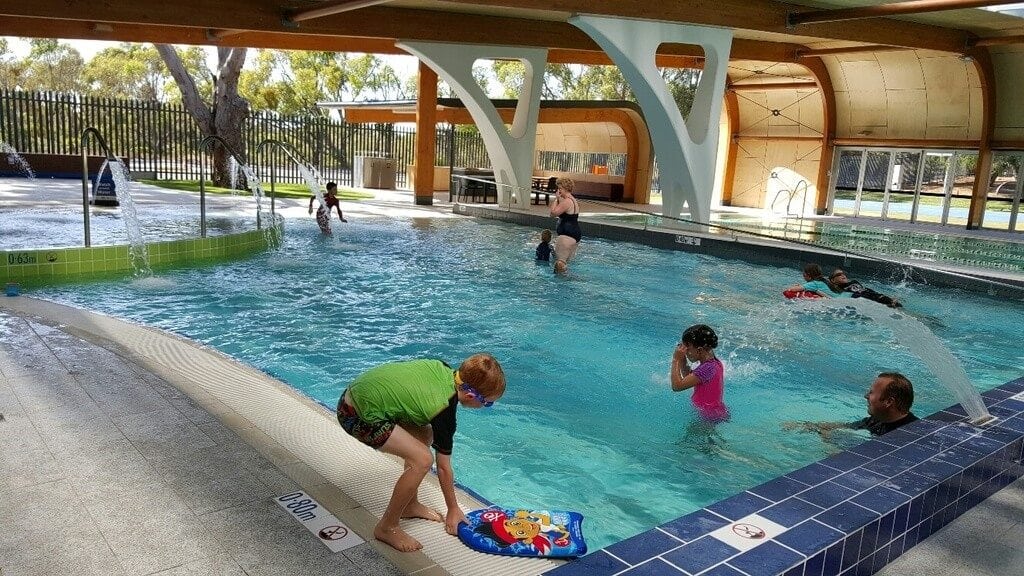 It is fully under cover so you are fully protected from the sun. 2 of the sides are open so you still feel like you are outside. It also has the advantage of being able to close one of the open sides if the weather is bad which is a great idea.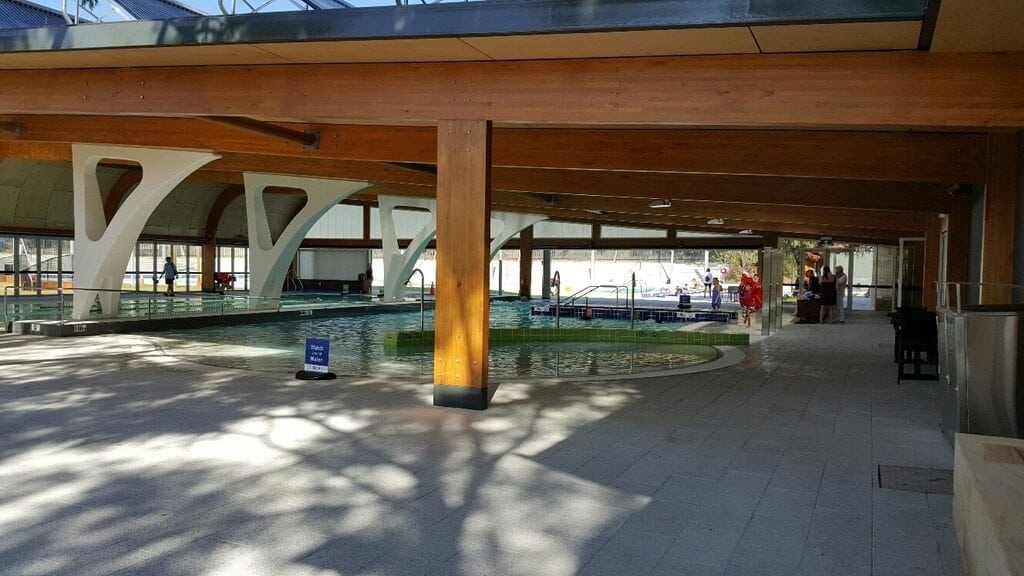 The main pool is mostly for laps and is fully outside with no shade. It has an entry ramp and steps so it would be easy to access for those with a disability.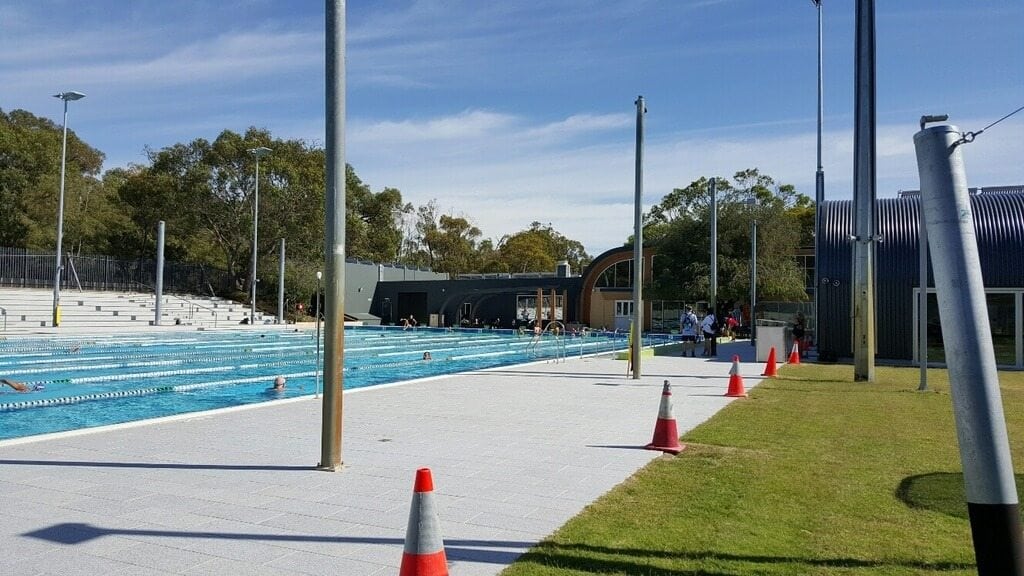 There are free lockers and a small communal shower area but also separate men's and women's changing rooms with individual shower cubicles and toilets.
In the same undercover area at Bold Park where the childrens' pool is, there are also 2 free BBQs and a little kitchen area with a sink, benchtop, benches, tables and chairs.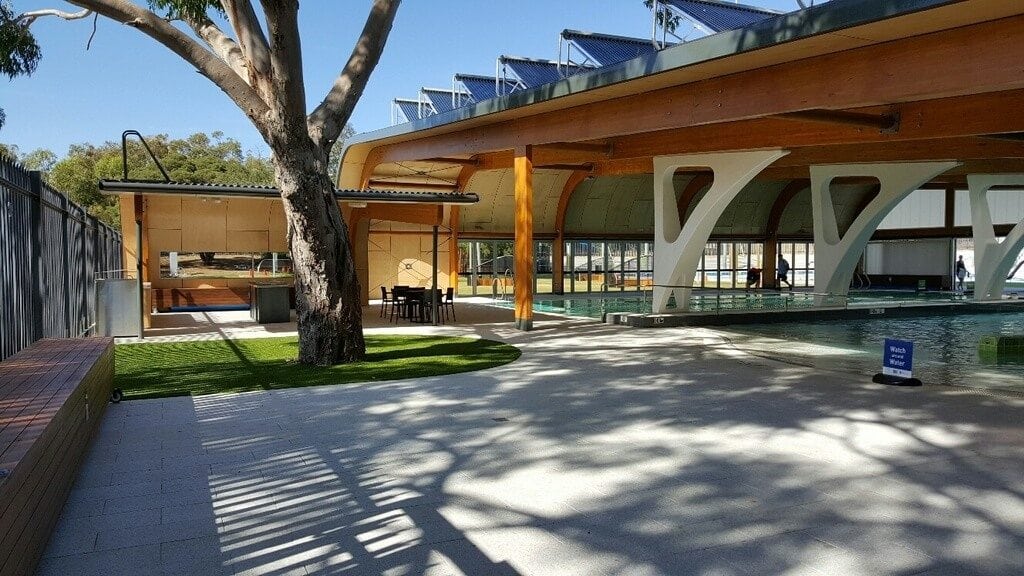 Outside there is a basketball court with hoops and a big grass area with seats, a playground and a big shade sail at one end.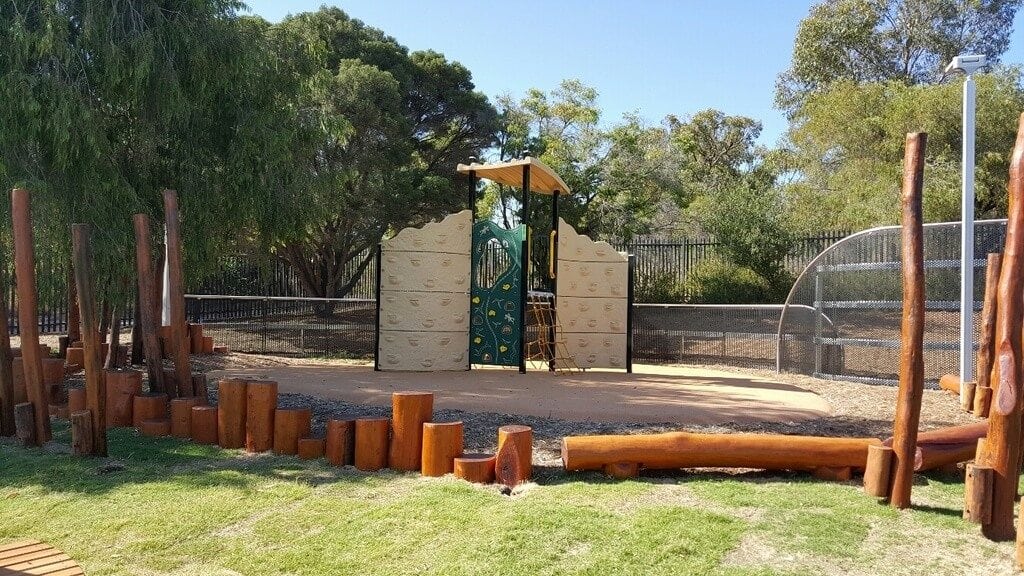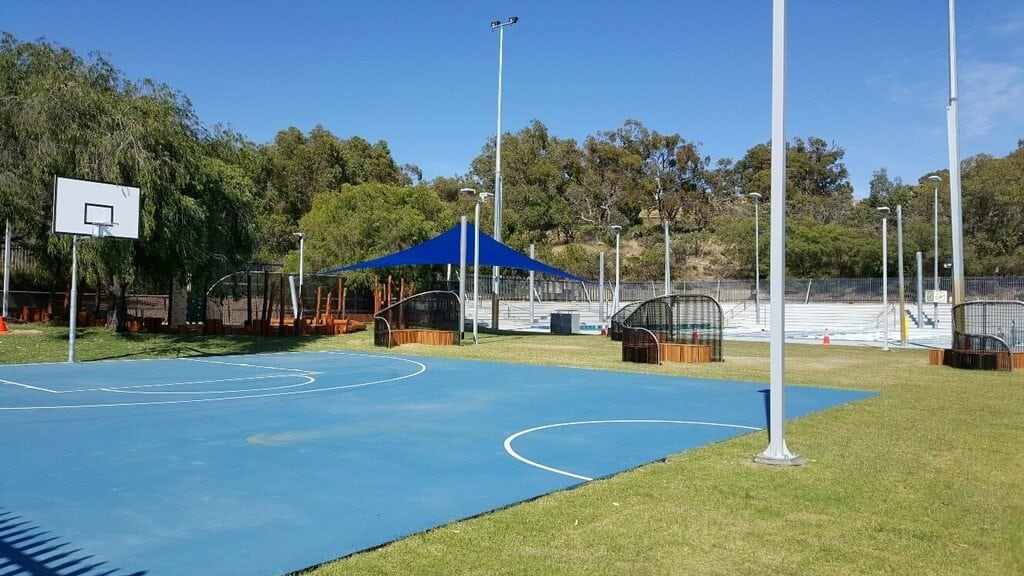 Most of the Bold park outdoor area is currently unshaded so it would be pretty hot in the middle of the day in summer. You would also need to watch little ones as the outdoor grassed play area is not separate from the pool areas so you would need to make sure they didn't wander back to one of the swimming pools.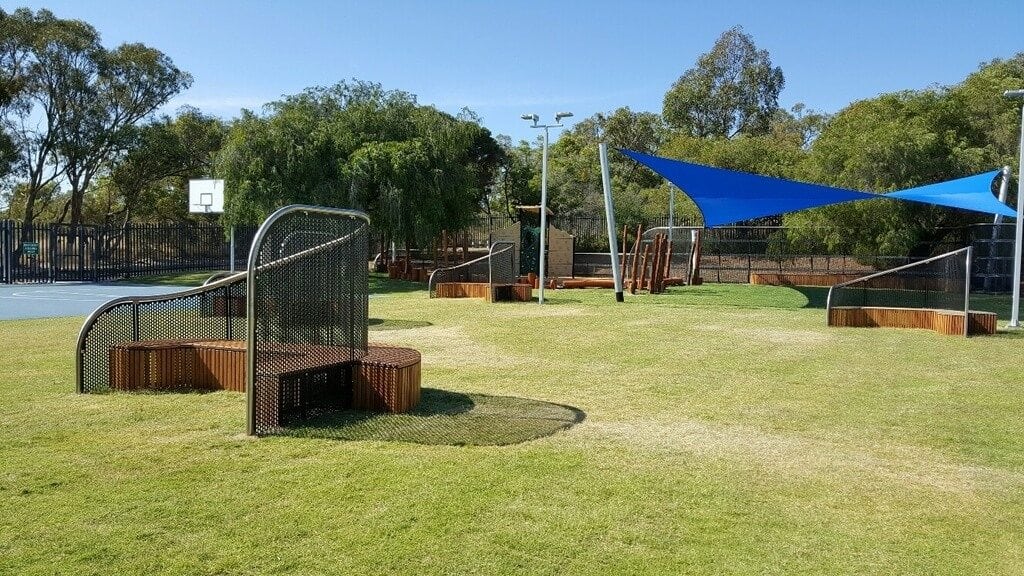 There is a small swim shop selling goggles and swimmers at the entrance and a café area just past the tills. They serve cold drinks, coffee, ice creams, sandwiches, chips, wedges etc. We had a toasted bacon and egg sandwich which was pretty good and my husband said the coffee was nice, although he is not a coffee expert!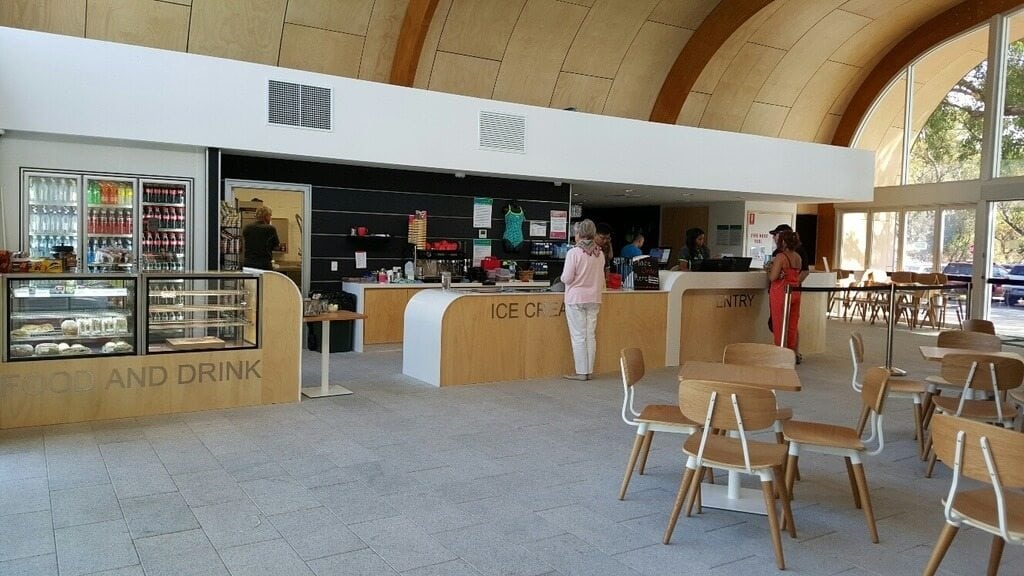 There is a function room and they do exercise classes, swimming lessons and birthday parties. Full details are on their website.
We think they have done a fantastic job and we really love the new improved Bold Park. It is a great place for adults who just want to swim laps but also great for families as there is plenty to keep kiddies entertained and would be a great place for a BBQ or family picnic. We shall certainly be back many times over summer.
Find more Aquatic Centres in Perth