Yanchep Lagoon is one of my favourite beaches to visit with the kids. Catch it on a good day – when the tide is out and there is an easterly wind – and you will be greeted with crystal clear, calm water.
The reef situated approx. 20 metres from the shore creates the lagoon making it a perfect swimming hole for young children. The water is shallow with low waves making it an excellent place to snorkel and also introduce children to fishing.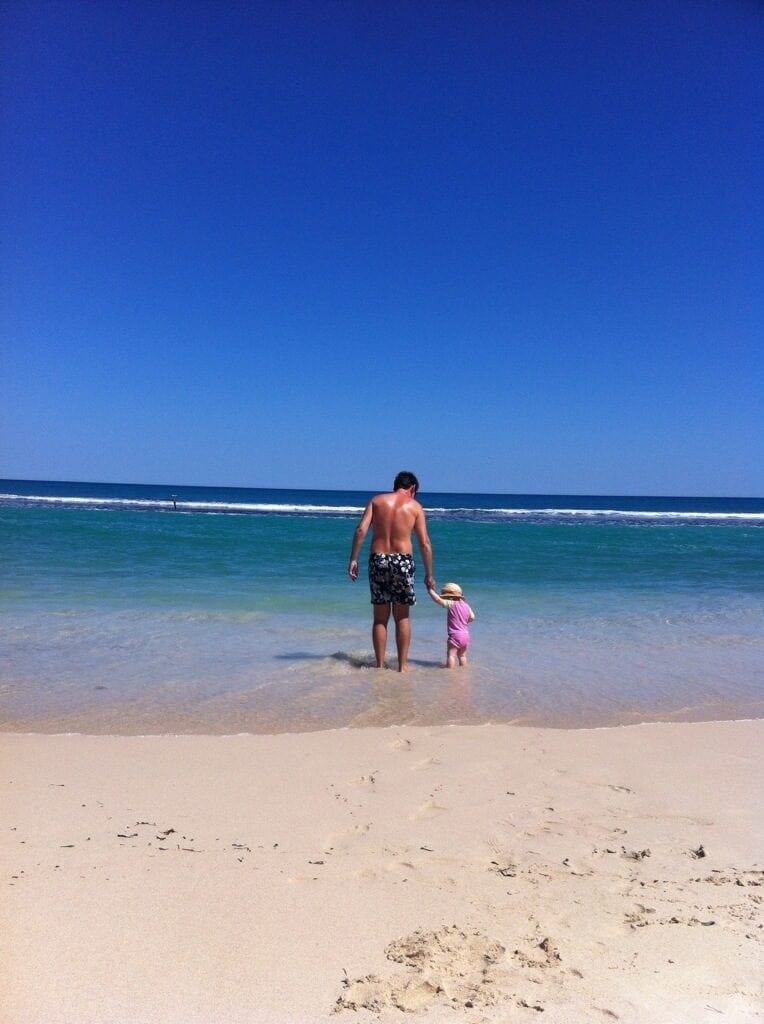 However, you do have to be careful when the tide comes in and the water cascades over the reef as it does create quite a strong rip current.
The Yanchep Surf Life Saving Club patrol the beach during the summer season which runs from October to March. On a Sunday you will usually see the Surf Club in action with the children's sports activities. Children can sign up to the Nippers Club from the age of 5. VacSwim also operates at Yanchep Lagoon during the summer school holidays.
There is a large car park across the road from the beach. We have been there on busy days – including Boxing Day and we have always been able to find a parking space.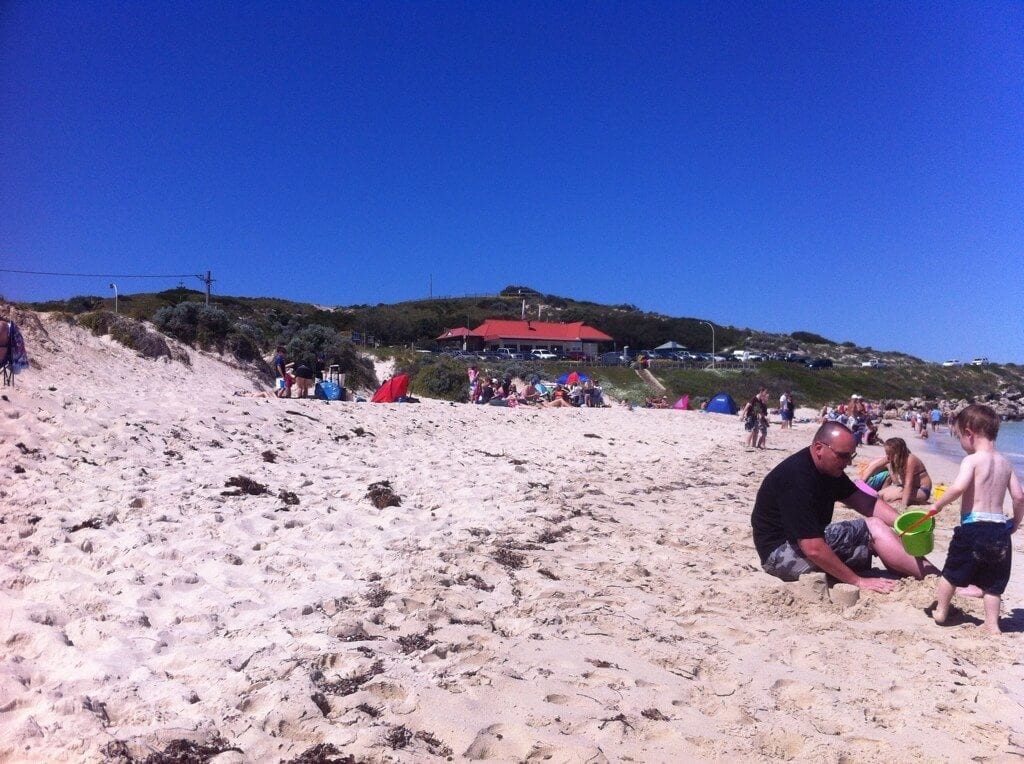 Next to the car park is the Yanchep Lagoon Café. There is also a small playground on the grassy area next to the café although it isn't shaded and does get very hot!
Next to the café is a toilet block with showers and changing facilities. There is also a shower at the entrance of the beach.