Situated just off Main Street in Osborne Park, you can find Osborne Park Library. This is part of the Community Centre, where the Community Health Nurses host their appointments.
The front of the library features a metal table tennis table and a large chess set. Access to the chess pieces and the table tennis equipment is available from the librarians inside. This lovely courtyard area has a number of seats available and is quite a peaceful spot.
On entering the library from the Community Centre, the children's section is to your left, opposite the librarians desk. The area features large, colourful padded seating, as well as a bench seat and some comfy arm chairs. The big padded seats are big enough that the whole family can sit on them together.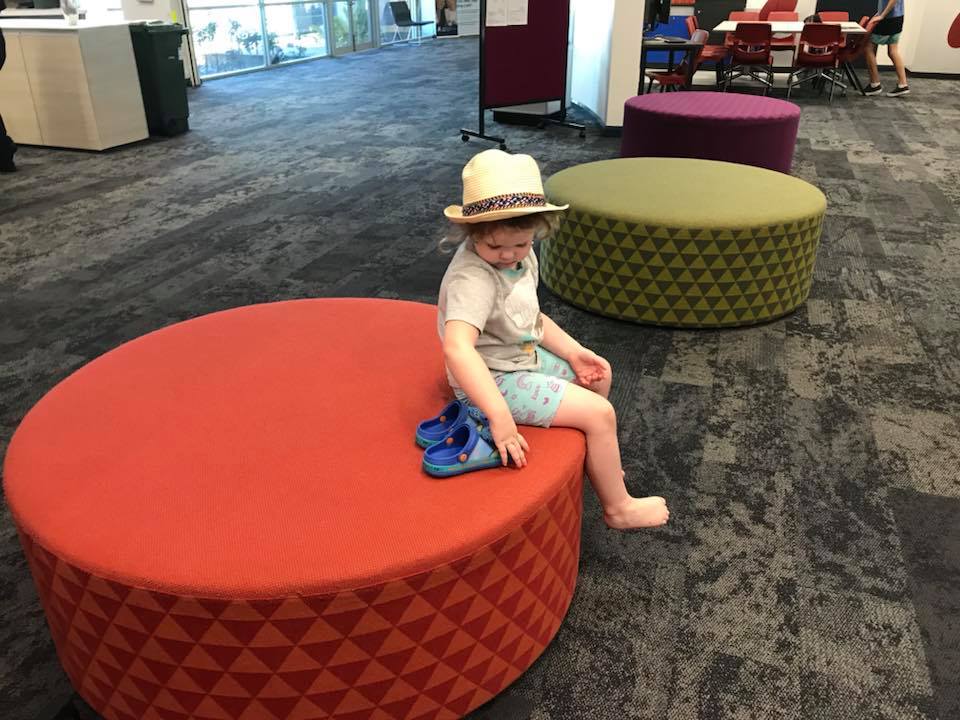 In an corner we think of as "the fish tank" due to its wall of large windows, there are bins of board books that stand at just the right height for toddlers and preschoolers to dig through and pick a story to read. With the big windows, if you have to see a librarian or pop around to be adults section, you can still, for the most part, see what the little ones are up to.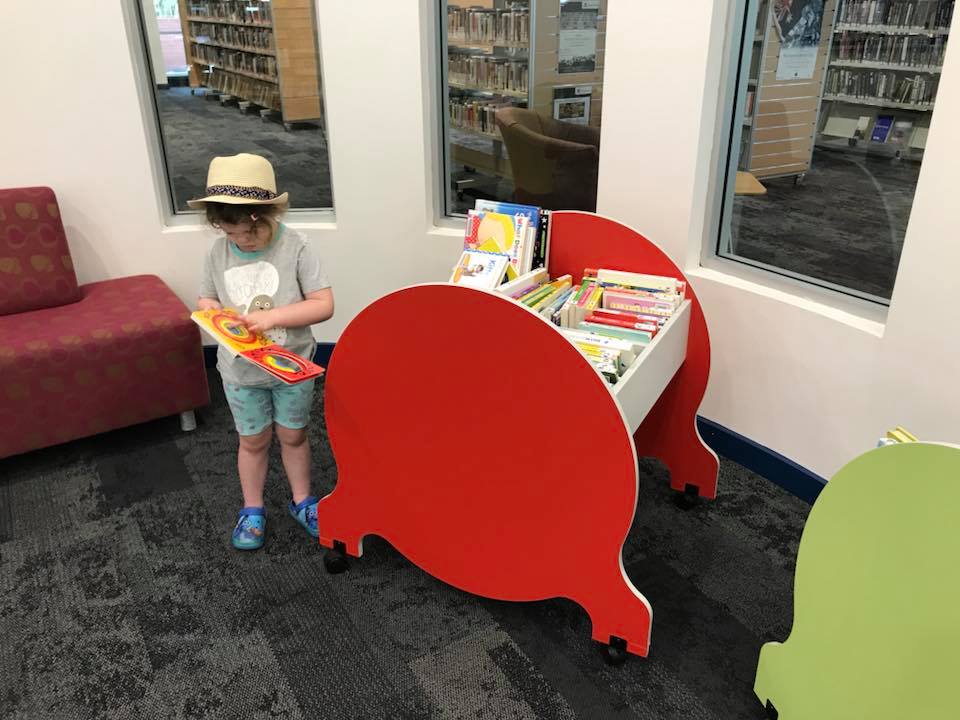 Along another wall are shelves of picture books. Two arm chairs and a coffee table are situated by the windows, so you can have a cuddle and share a story.
Adjacent to this are shelves of kids DVDs, books on CD, parenting books and kids magazines. If you're on a budget and don't have a streaming service like Netflix or pay tv, this is a great way to access movies or extra tv shows, and the books on CD are a great alternative to music on long car rides.
The shelves beyond this are stacked with children's fiction and non-fiction, and Young Adult novels. Much of the fiction is conveniently sorted into different genres such as mystery, action and fantasy.
The far end of this section features a number of large tables with chairs and a kitchenette. This is used for the library's many activities such as the Adults Scrabble Club (running weekly on Fridays at 10am) or the English Conversation Groups (running Monday nights from 6.30pm and Thursday mornings from 10am).
Osborne Park Library hosts a number of weekly children's activities during the school term. Baby Rhymetime, suited best to under the 2s, runs Monday 10.30 – 11.00am. Preschool Storytime, for kids 2+, runs on Tuesday from 10.30 – 11.00am. Saturday Songs & Storytime runs from 10.00 – 10.30am, and is suited to 0-5 year olds the whole family can participate. All these activities are excellent for introducing little ones to a love of books and music, and they are a great way to meet other families in your community.
In addition to the story programs, the library also hosts a Lego Club on Mondays from 3.30 – 4.00pm during the school term. This is a great free after school activity for kids and their friends. Perfect for wintertime when it's harder to meet up for a park play date. At Osborne Park Library, the Lego is spread out across the large tables in the activities area.
We also noted on this visit that the library has a Coding Club coming up soon on Thursdays from 3.30pm – 5pm. Bookings are essential. Contact Osborne Park Library for more details.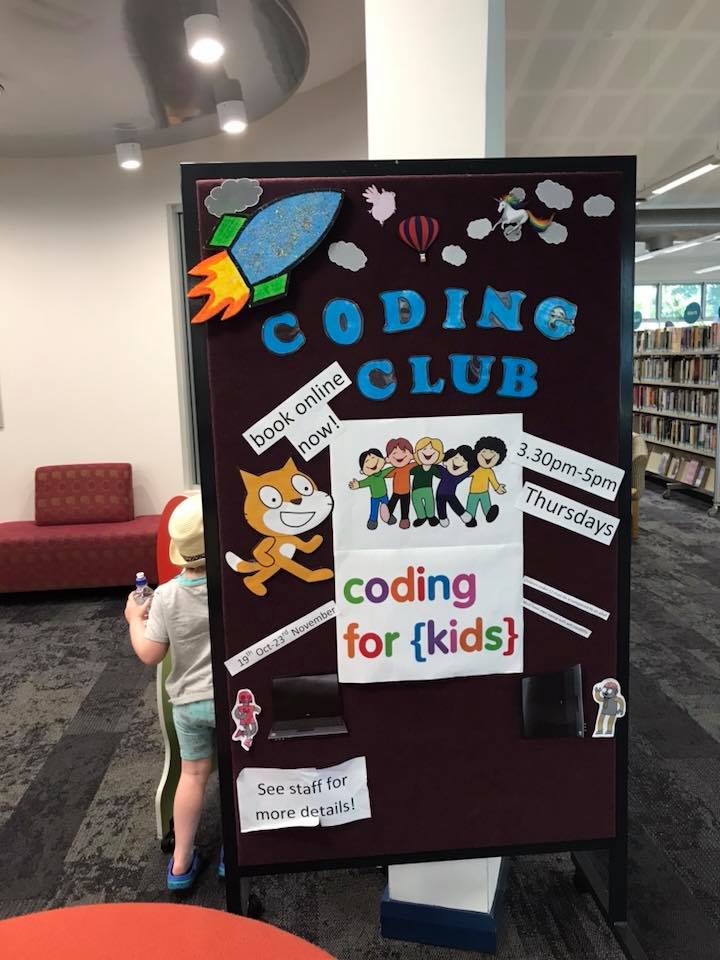 Osborne Park Library is located at 9-11 Royal Street, Tuart Hill. Parking is available underneath the building, accessed via Holub Lane, or at the rear of the library on Waterloo Street.
Osborne Park Library is open 9.00am to 8.00pm Monday, Tuesday and Thursday, 9.00am to 5.30pm Wednesday and Friday, and 9.00am to 12.00pm Saturday. Closed on Sunday.
Why not combine your visit with a stop at Sondrea Espresso or Royal Street Coffee & Food for coffee or a snack? Both are just a short walk from Osborne Park Library, as is Robinson Reserve Playground.