At Ocean Park Aquarium in Shark Bay you'll learn to LOVE sharks and many other fishy friends that live in our ocean.  Ocean Park is about 30km south of Monkey Mia and well worth a visit if you're staying in the area or passing through.
Inside the building there is a restaurant with indoor and alfresco seating options overlooking the beautiful Shark Bay.  There's also a shop where you can purchase the usual souvenirs, snacks and drinks.
Once you've purchased your tickets you'll need to wait for the next guided tour to be available. The guides are all trained marine biologists and can answer just about anything about the local marine life.  Inside the building, children were fascinated by sea snakes, stonefish, moray eels and rays. It is a small aquarium consisting of two rooms and two large outside pools.  Despite being small it has all the wow factor of deadly and dangerous marine life that has children captivated.
I was really surprised the kids stayed 100% engaged in what the tour guide was telling us about the amazing and fascinating facts about the creatures in each tank. This one had sea snakes.
This sea turtle was a rescue turtle and was being rehabilitated to be put back in the ocean.  It was an absolute privilege to see him up close swimming around the tank.
This is a rock fish!  The kids loved spotting them in the tank and learnt what to look for when walking the shallow waters of the ocean.
There are some larger tanks with the fish we typically eat from the ocean such as Crimson Snapper and Emperor.
Into the second room is a large pool area which houses some of the local sting rays.
Outside in the pools, the main attraction was the feeding of the sharks.  Standing on a bridge over the pool the sharks circle underneath whilst the guide dangles frozen fish on a rod to them. Because of the great vantage point over the pool, you can see the sharks up close and get a good look at their teeth whilst they are chomping on the fish.
This was the highlight of the kids visit to Ocean Park Aquarium.  They even came away saying how much love they're going to give to sharks now they know more about them.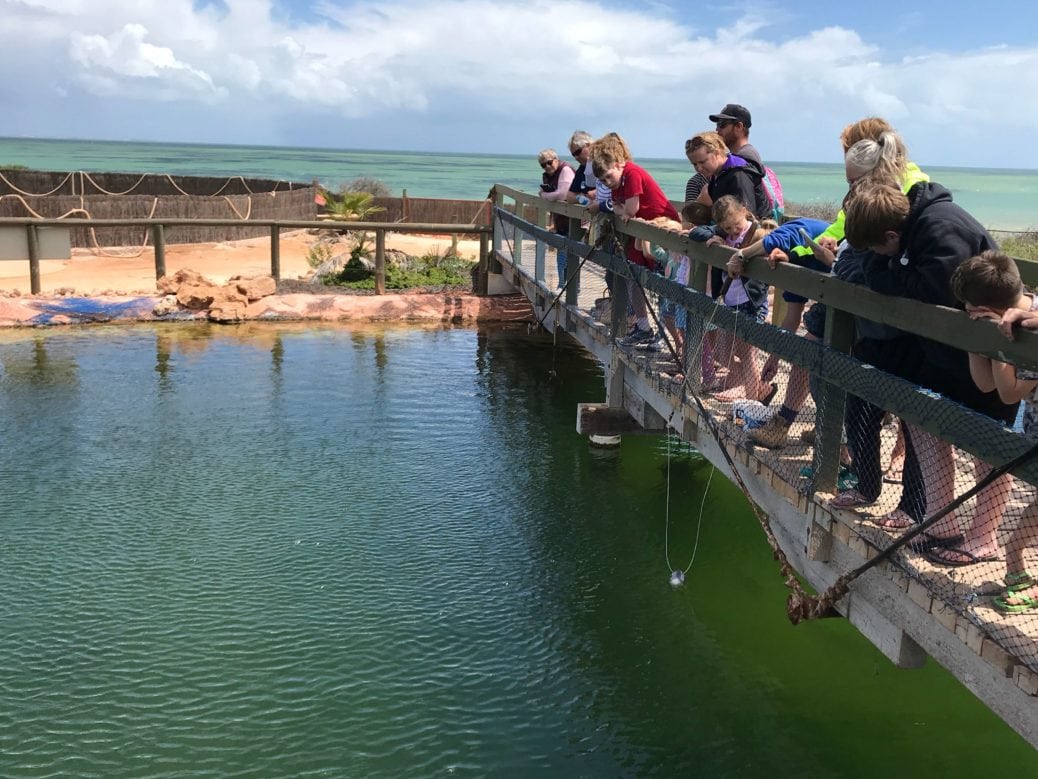 The aquarium is small and doesn't take long to go around but well worth a visit as the guides are so knowledgeable and can give lots of useful local information about where to go to see the best wildlife and how to avoid some of the more dangerous creatures living locally in the ocean. There aren't many opportunities for children to see sharks feeding up close which they really enjoyed.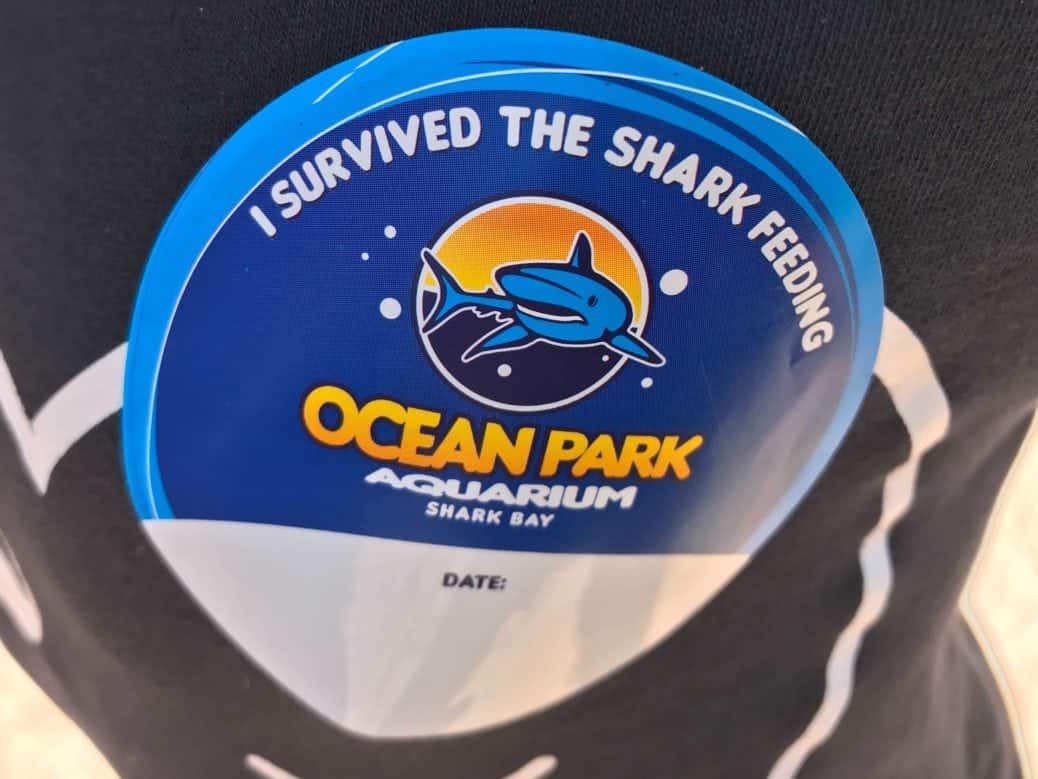 Teach our kids to love these amazing creatures, we need them to keep our ecosystem alive!
For more information visit oceanpark.com.au
Find other great things to do in WA