Kailis Fish Market Cafe at Freo's Fishing Boat Harbour has long been a favourite in my family for a casual fish n chip lunch. Kailis offers the freshest seafood – and the fishing boats are parked right at the door! The picnic tables on the deck are always packed with families feasting on freshly fried seafood. It has a lovely view of the harbour – just mind the seagulls!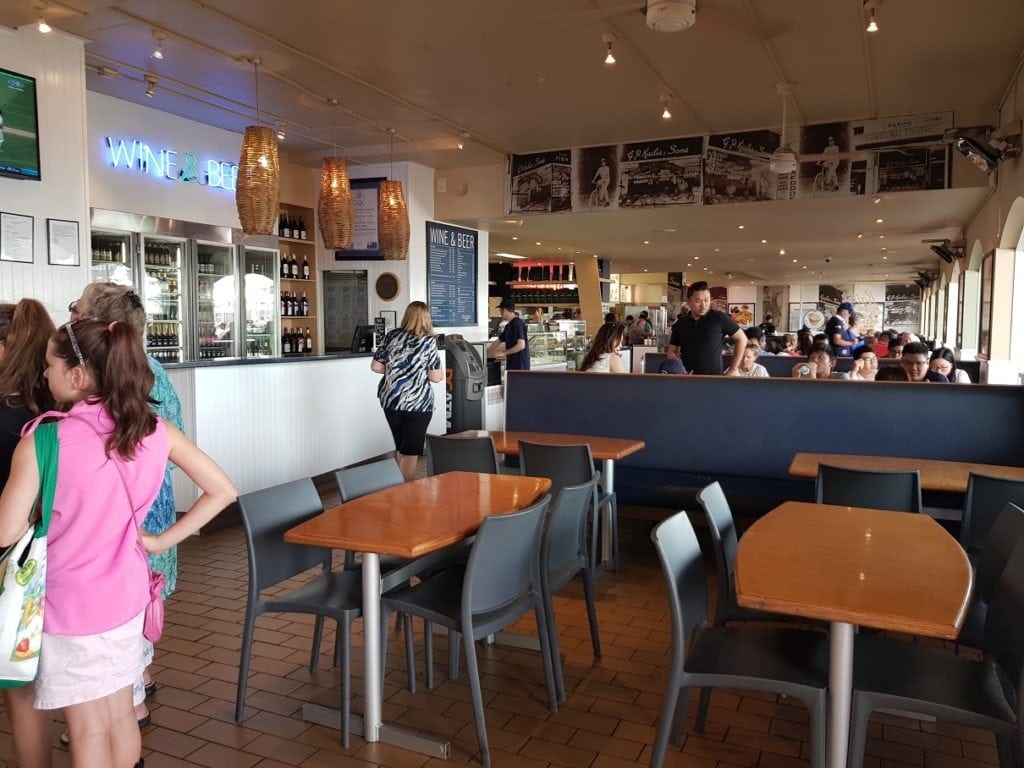 Kailis is self-serve. You hop in the fast moving queue, choose cold drinks, salad and coleslaw from the fridge. Then choose from the menu and you're given a buzzer to alert you to when your meals are ready to be picked up.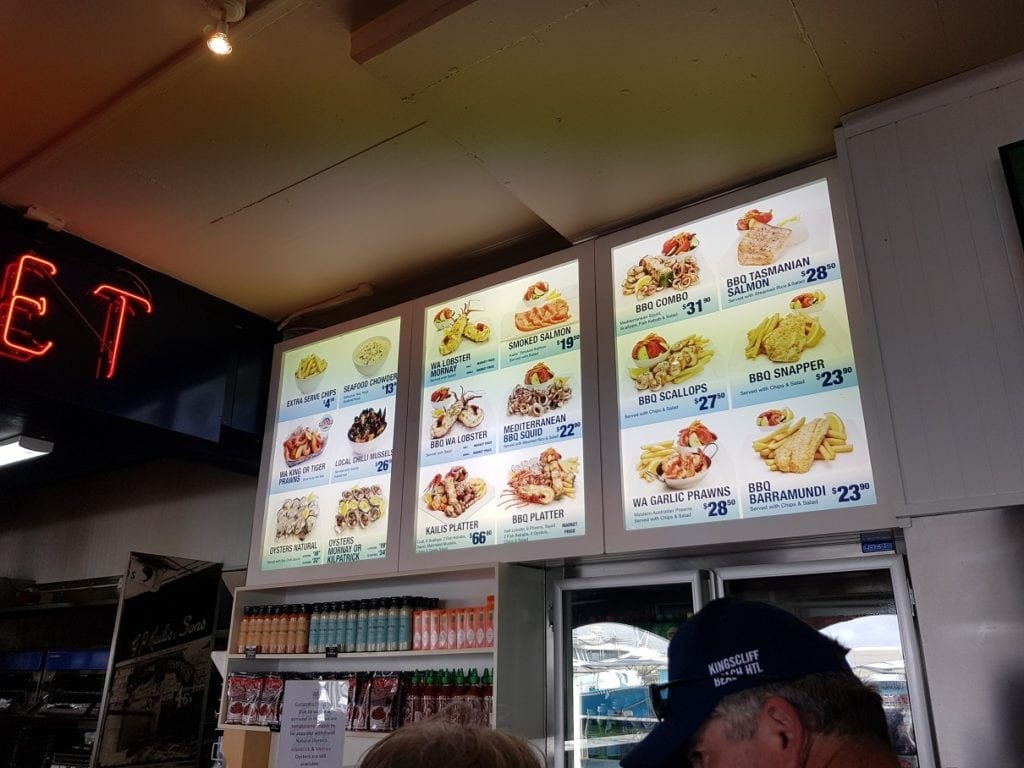 From the café section, hot drinks can be ordered as well as cakes and gelato. Did you know they even have an il Gelato fish n chip flavour! Not sure if I'd be brave enough to try that… Kailis is licenced, so if you'd like to enjoy a local wine or beer with your fish and chips, there are lots to choose from.
On the menu, you'll find the usual Fish and Chips fare that Kailis is so well known for. There's fish burgers and tastebud tempting add-ons like squid rings, mushy peas and there is even a tropical pack with deep fried banana and pineapple. About 10-15 minutes after we placed our order, the buzzer went off and we picked up the order on a tray. We gave the chips a good spray of malt vinegar and a little salt – I like my chips a bit soggy! We had a massive order as we were eating out with my parents and sisters family.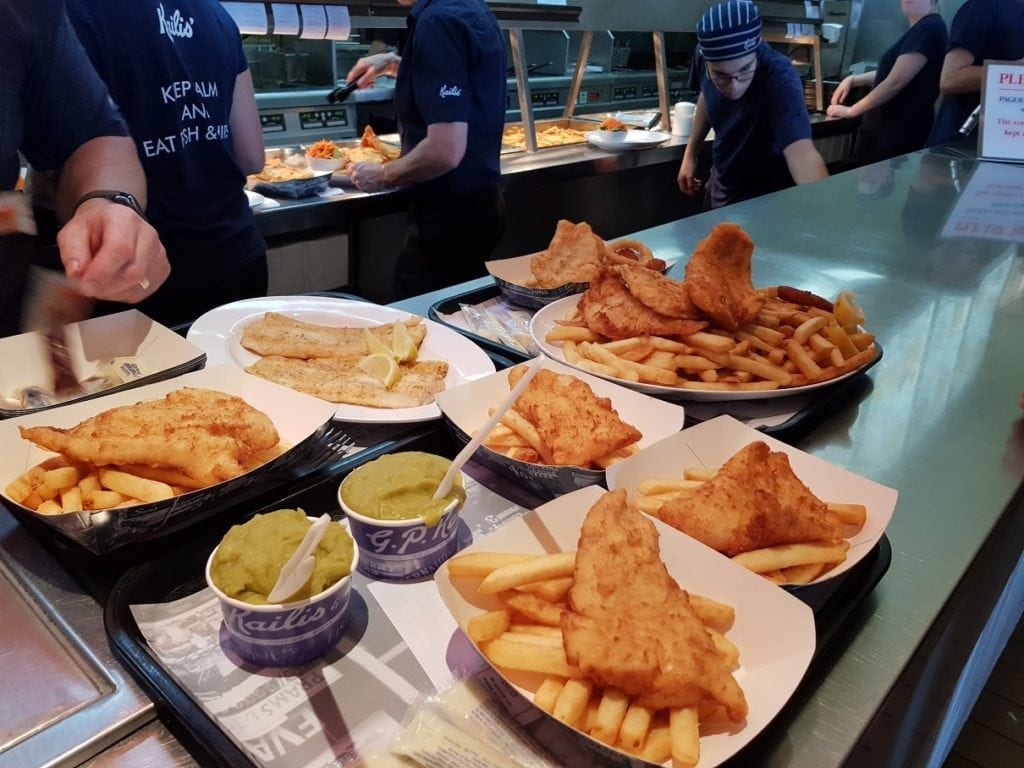 Everyone enjoyed their golden fried fish n chips, portion sizes are very good, the fish is tasty and fresh and the chips hot and crunchy.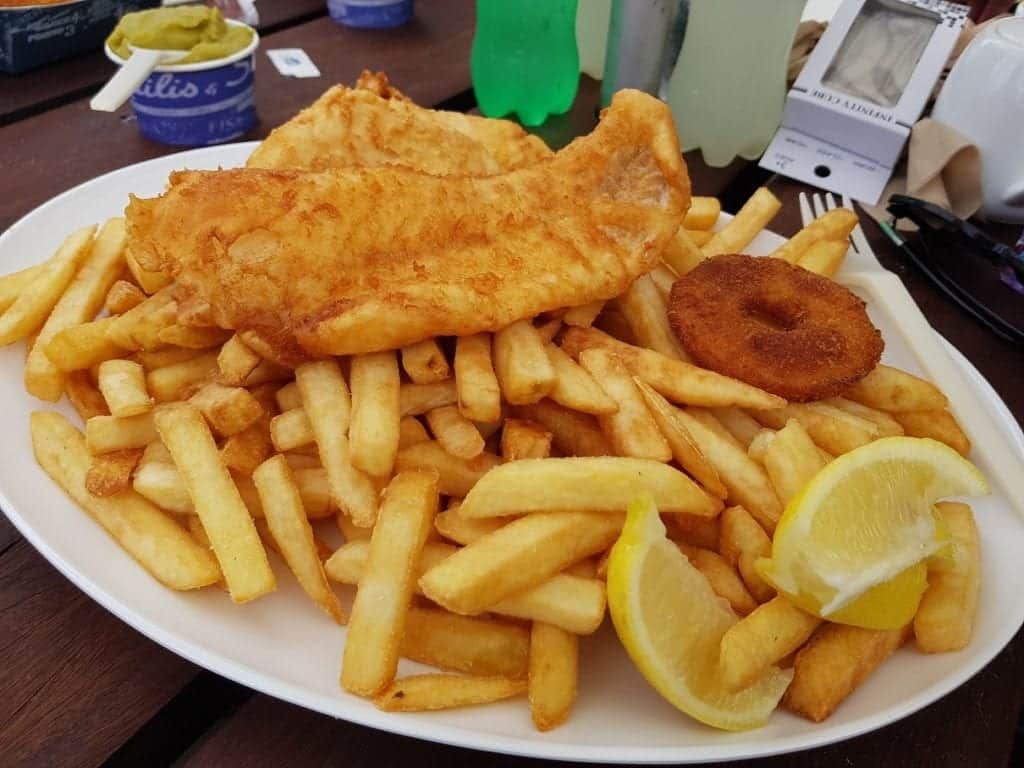 There are two children's options, a kid's pack with fish bites, crab sticks and chips or traditional fish and chips. There are also high chairs available for little ones.
Little Chef was happy with the kid's fish and chips, which is a generous size too.
If you're after something a little more gourmet, Kailis' chefs cook up super fresh fish and seafood on their BBQs. Choose from WA lobster, Tasmanian salmon, chilli mussels, oysters, garlic prawns, chowder and a generous BBQ seafood platter. Sounds delicious! You can also buy fresh seafood to take home too.
If we're after something quick, easy and tasty in Freo, Kailis Fish Market Cafe ticks all the boxes. It's a good spot to enjoy a casual lunch and watch the world go by at the Fishing Boat Harbour.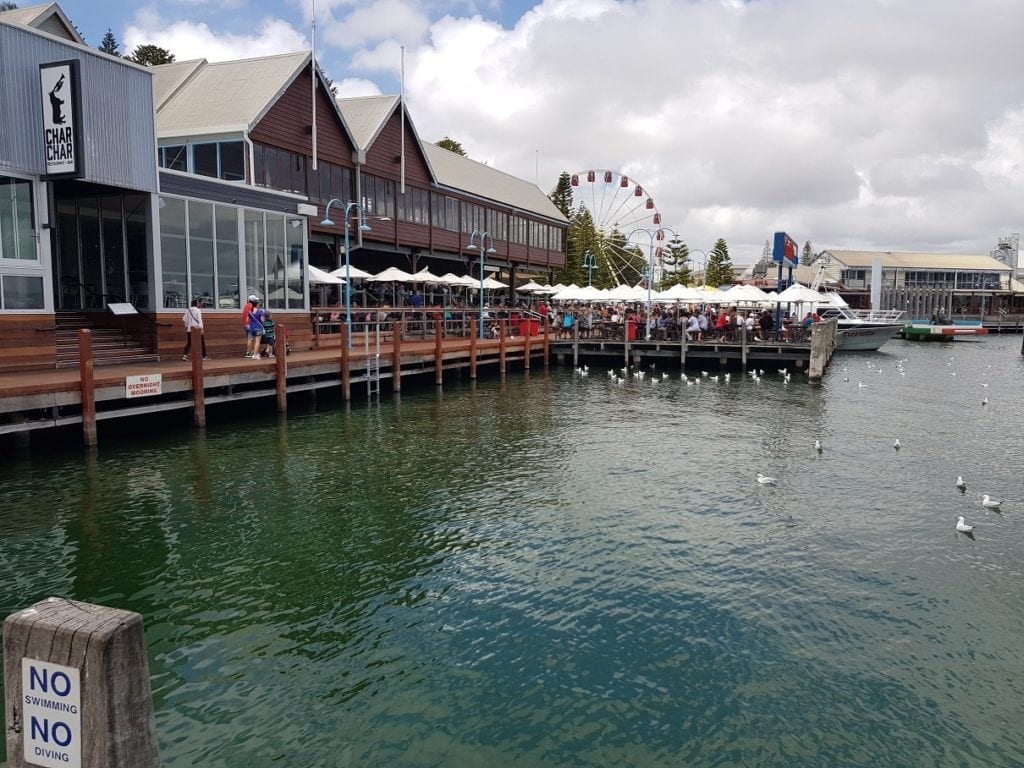 Find Kailis Fish Market Cafe at 46 Mews Road, Fremantle, WA
Find more family-friendly restaurants in Perth