If you're looking for an inexpensive activity for the kids over the school holidays, Krispy Kreme has their Doughnut Decorating sessions running during the school holidays.
We went along to a morning session after booking online the night before. Booking was simple. Pick which store and session time, how many tickets required, and you pay in-store on the day. A confirmation email is sent, or you can add your tickets to your Wallet app on your phone.
On arrival, a staff member checked us off their attendance list and our tickets were paid. We were taken to a small private party room to the side of the store with other families attending. Our two doughnuts in a box.
The table had a range of toppings for decorating. We had a choice of four different colour icings to choose from to start with. We went with a mix of all four.
Toppings include sprinkles, pearlescent balls, chocolate buttons, pop rocks, sugary glitter sprinkles and crispy chocolate balls. Miss 3 went with a bit of everything, where I opted to keep it simple with just a couple on each. When we finished, the staff member tuning the sessions helped us box up our doughnuts to go.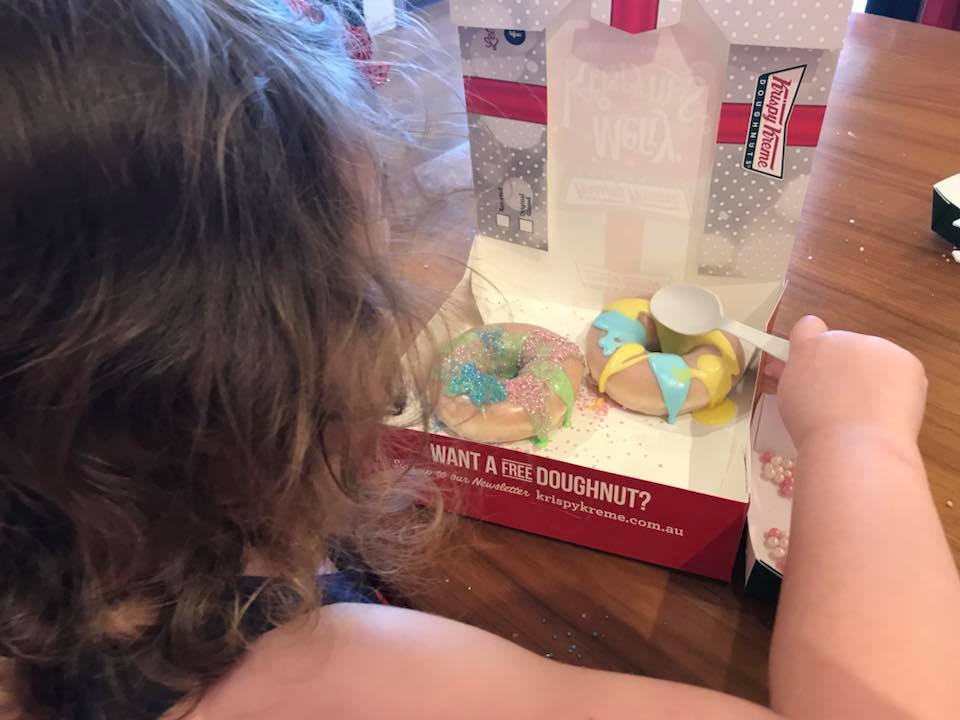 Tickets cost $5.95 per person participating and include two original glazed doughnuts to decorate. Each child attending receives a Krispy Kreme paper hat and a balloon. The whole session probably lasted us 15-20 minutes.
Sessions are recommended for kids aged 4 and upwards, but Miss 3.5 was quite capable of participating with some assistance from her Dad and I. While it's not something for everyday, we definitely enjoyed it as a special treat.
Donut decorating sessions are available during the school holidays at the official Krispy Kreme Stores in Myaree and at Whitfords Shopping Centre from now until 24th January 2018.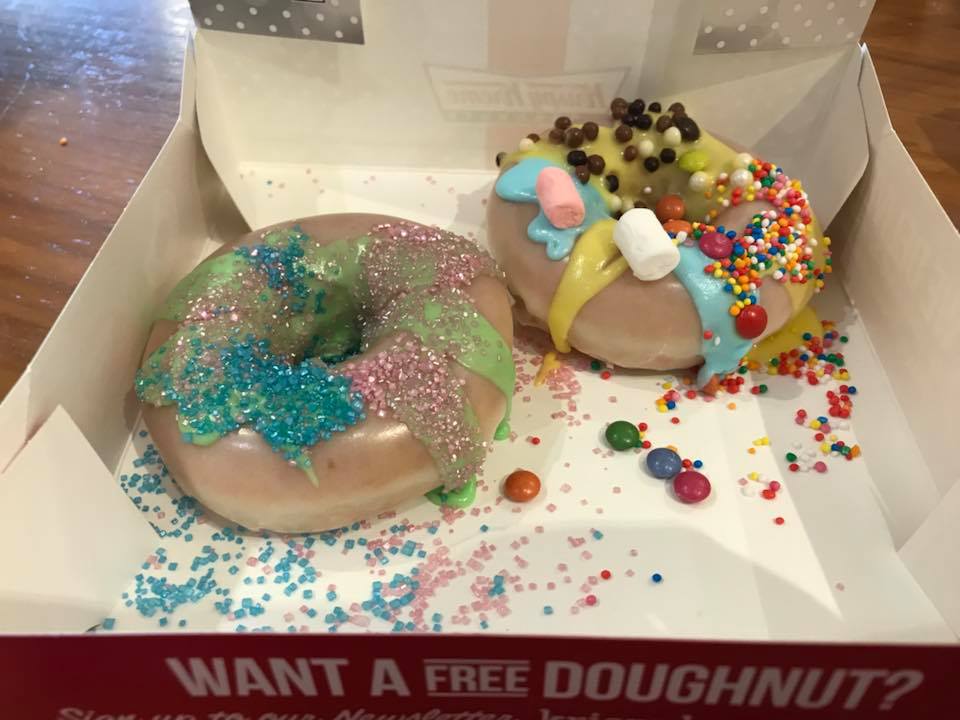 Bookings are essential to avoid disappointment. Please see the Krispy Kreme website session times and for more details.
https://www.krispykreme.com.au/doughnutdecorating…
Krispy Kreme stores are located at 470 Whitfords Avenue, Whitfords, and at Shop 1/7 Marshall Road, Myaree.
Find more school holiday activities