Happy Hooves, formally Salisa Riding School, is a beginners Horse Riding school located in Wanneroo that specialises in teaching children from 2 to 12 years the joys of horse riding. All lessons are on lead and provide a gentle introduction to learning to ride.
Horsey Playgroup
Every Monday morning during school term time, the Horsey Playgroup is an extremely popular activity where youngsters aged 2-4 can take two pony rides and participate in a variety of horsey-themed activities.
You can also say hello to the resident goats that reside at the stables. Sessions cost $20 per session and you may book weekly, fortnightly, monthly, or even just one-time sessions.
Introduction to Riding
For children aged 3 – 6 years an introductory horse riding class runs every Monday during term time from 4pm – 5pm. Children receive a 30-minute ride, which includes trotting, and take part in 30 minutes of horse care related activities from feeding to grooming. Lessons are $30 per participant and can be booked on a weekly or fortnightly basis. Parent participation is required.
Little Riders Club
Happy Hooves Little Riders Club runs on a Tuesday, Saturday and Sunday during term time. Riders receive 1 hour of on-lead riding plus a 30 minute session of horse care related activities. The $50 lesson is recommended for children aged 5 – 12 years. Parent participation is required to lead the horse. If you are unable to take part you can pay an additional $10 on top of the lesson fee to hire someone to lead. Lessons can be booked weekly or fortnightly.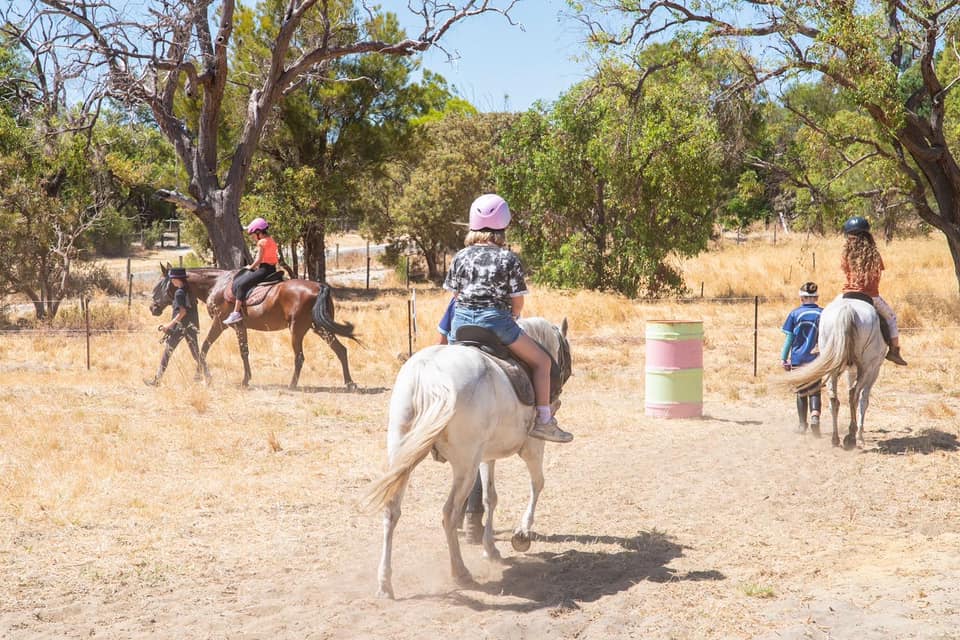 Vaulting Club
Happy Hooves also has a very popular vaulting club. This is an excellent activity for gymnastics lovers and horse lovers. Vaulting is a type of gymnastics performed on a horse and a barrel. It improves balance, coordination, and strength in addition to encouraging teamwork. The Vaulting Club usually take part in one in house and one State competition every year, although participation is not complusory.
School Holiday Camps
During the school holidays, Happy Hooves run a series of fun day camps and morning riding sessions. Due to popularity these are always booked up quickly so make sure you book in as soon as you see the announcement on their Facebook page, which is usually a few weeks before the school holidays start. Day camp activities include horse riding, vaulting, bareback riding, horse care and more!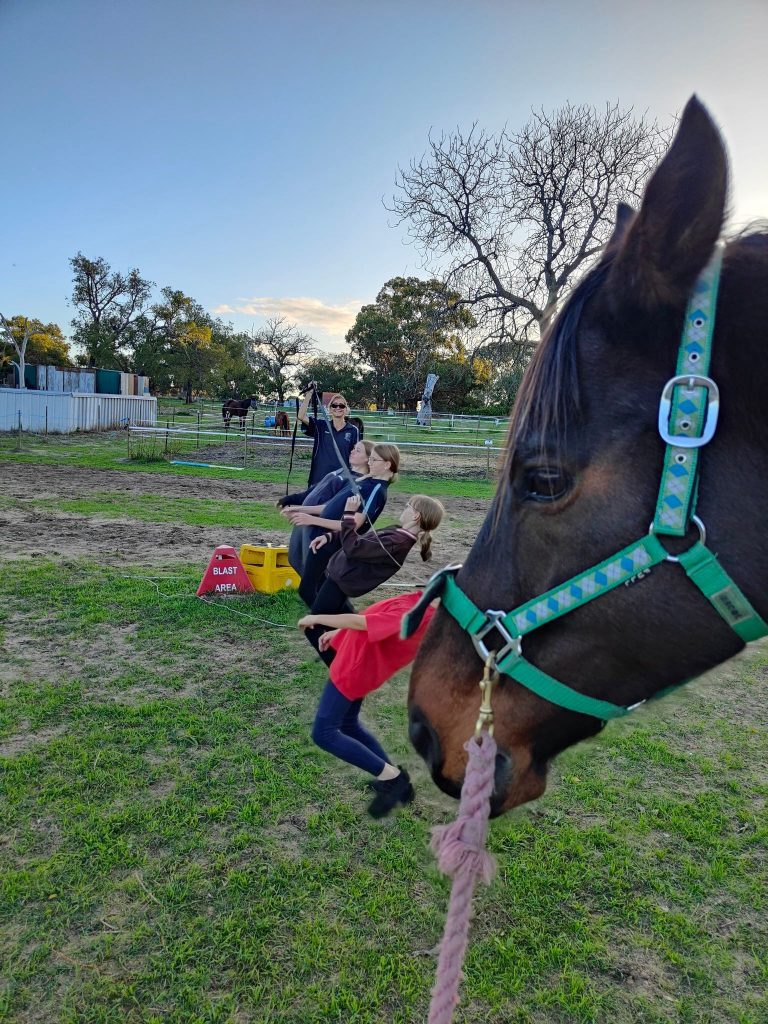 Birthday Parties
If your child is horse obsessed then why not hold their next birthday party at Happy Hooves? There are two packages available:
Silver – cost $25 per child, minimum of 6 riders and a maximum of 12. Activities include two 15 minute rides and two horse care related activities.
Gold – cost $50 per child, minimum of 4 riders and a maximum of 12. Activities include 1 hour of horse riding and horse care related activities.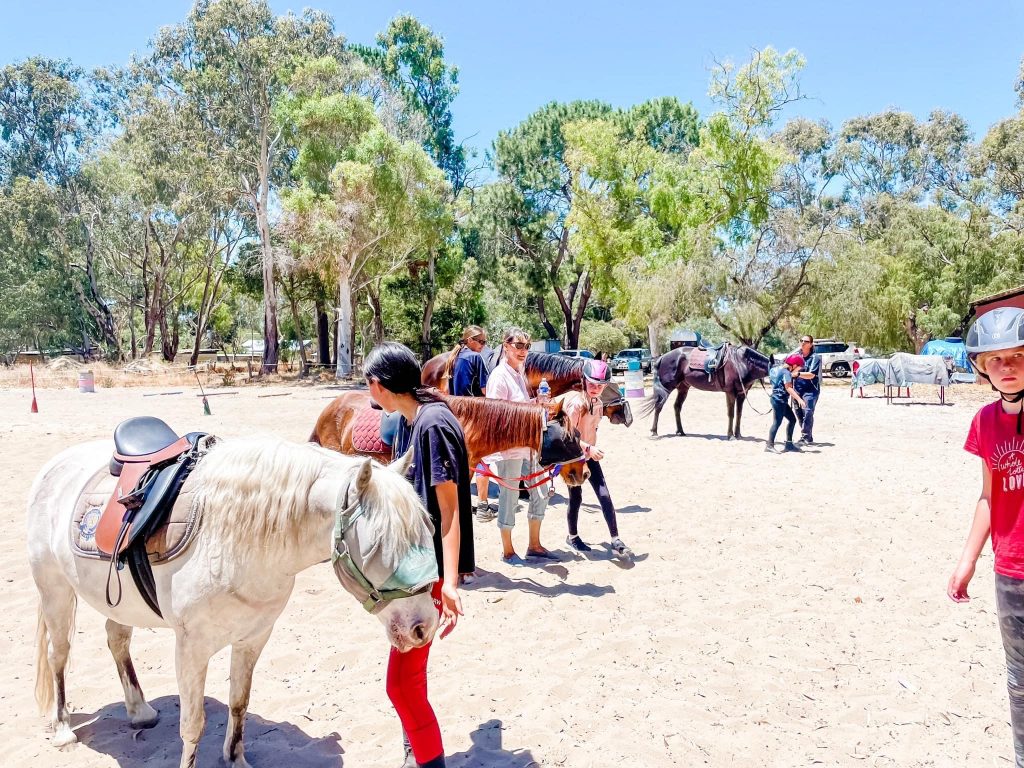 My 11 year old daughter has been attending the Happy Hooves Vaulting Club and the Little Riders Club for over a year now and it's been amazing for her confidence and self-esteem. She enjoys both the activity and the community that Happy Hooves offers and would spend every minute of her time there if she could! I can't recommend it highly enough!
Happy Hooves Wanneroo
44 Jambanis Road, Wanneroo
www.facebook.com/HappyHoovesWanneroo
Find more places to take your kids horse riding in Perth