Cluey are experts in online tutoring for Australian school students in years 2 – 12. Subjects include Maths, English, NAPLAN preparation and Chemistry for Seniors, private one to one and group sessions are available. With more than 915 expert tutors and sessions available 7 days per week, it is easy to find the right tutor for your child at session time that fits your busy schedule.
Whether your child has fallen behind, needs extra motivation to stay on track, has extra needs the classroom can't fully support or needs an extra challenge to reach their full potential, Cluey has you covered. If you want to try Cluey for yourself, new customers can now get 20% off by signing up here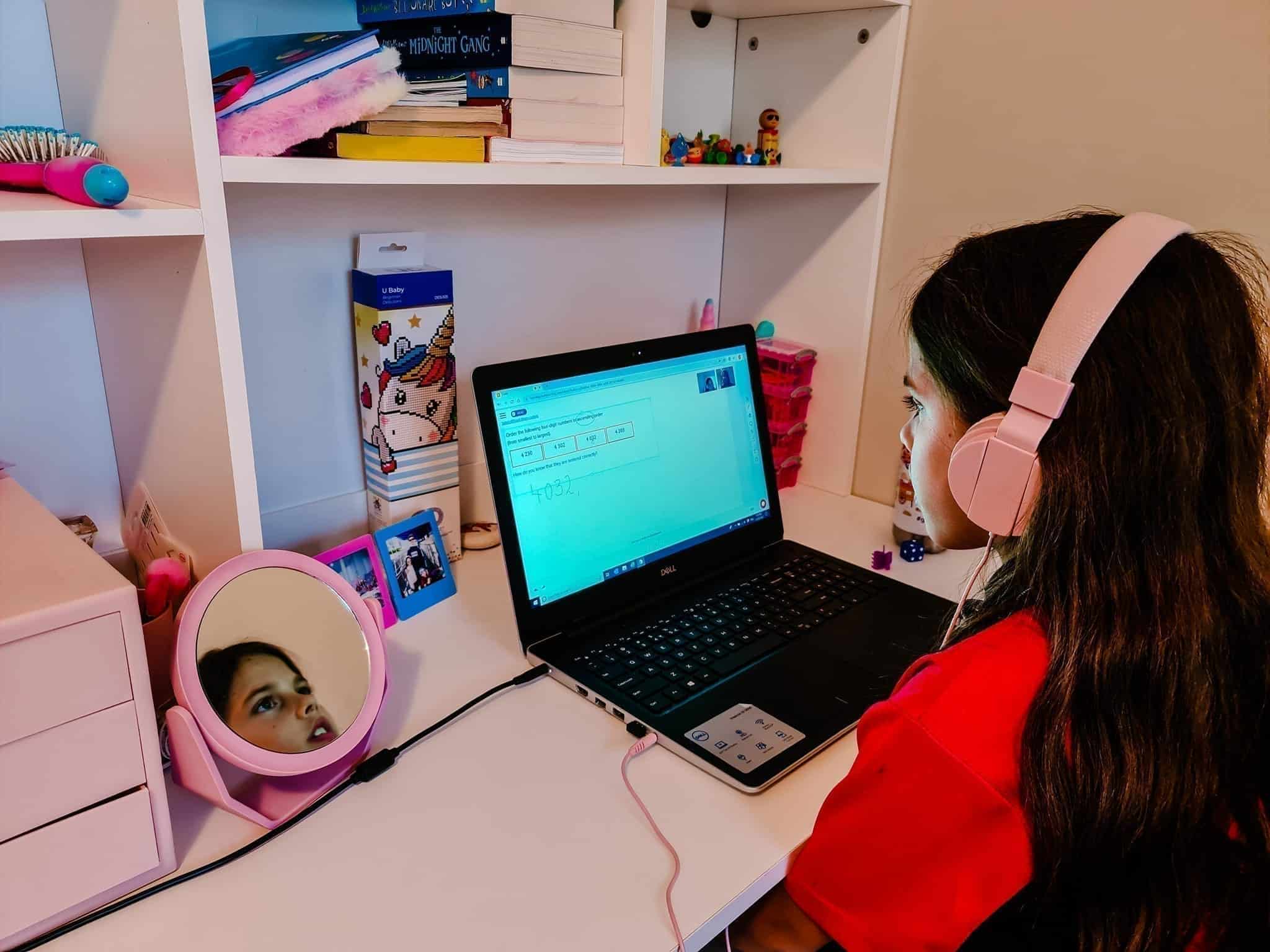 After signing up to Cluey Learning I received a phone call from the Cluey team, they asked lots of questions to get to know my child on an academic level, as well as getting to know her personality traits so they could match her with a tutor that could not only help her reach her learning goals but be match her with someone she would feel comfortable with based on her personality. Having a shy child, I was very impressed with how quickly her tutor, Natalie, was able to bring her out of her shell. Amelia went from only nodding her head yes or no at the beginning of her first lesson to responding with clear and confident answers by just her second lesson.
After your child's first session your tutor will gauge your child's level of skills and knowledge and identify any strengths and weaknesses they have, this helps to prepare a personalised learning plan for each student. All tutoring content is mapped to the school curriculum.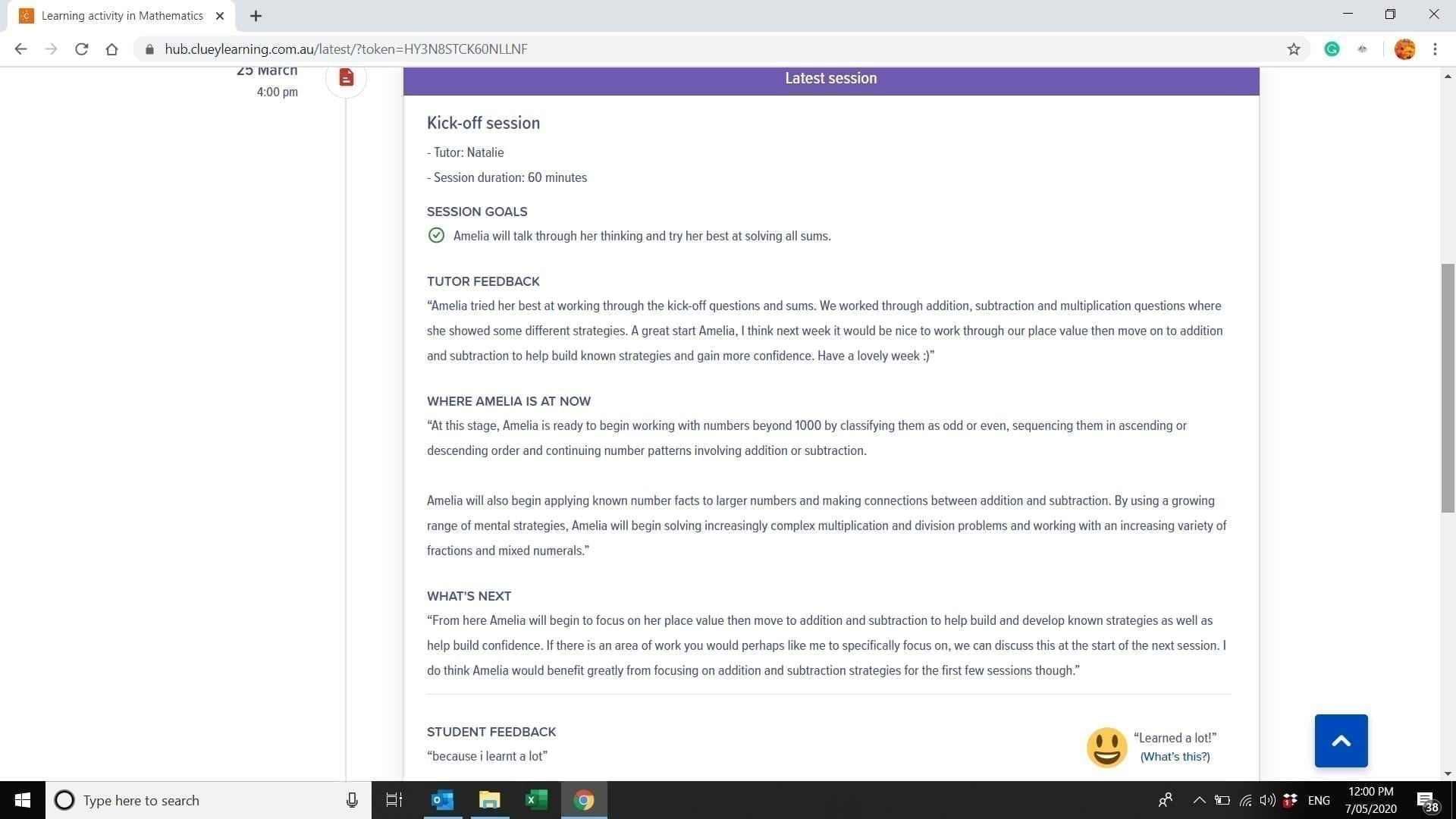 We have tried other tutoring programs in the past, with 4 children and a busy schedule nothing beats the convenience of online tutoring from your own home with a tutor your child can actually see and talk to from anywhere in the house. Session recordings are available through the online portal, which allows your child to go back and revise what they have learnt at any time. You can also use the portal to schedule or reschedule your Cluey sessions and access progress summaries.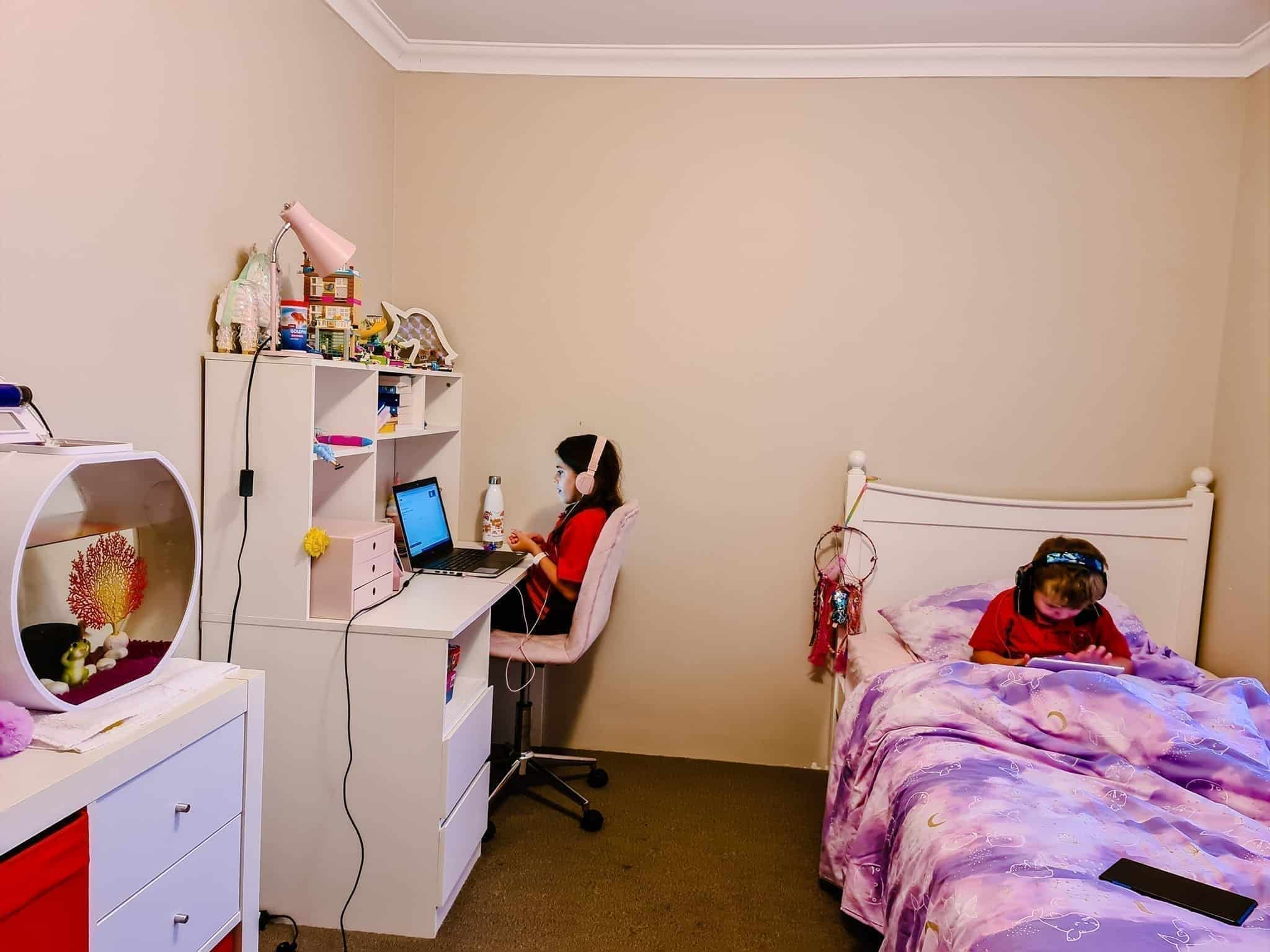 My daughter loves learning online with Cluey, she looks forward to logging on each week and has learnt lots of different math concepts that she now uses at school to help her solve different maths problems. I couldn't speak more highly of our experience with Cluey, and would definitely recommend it to other families.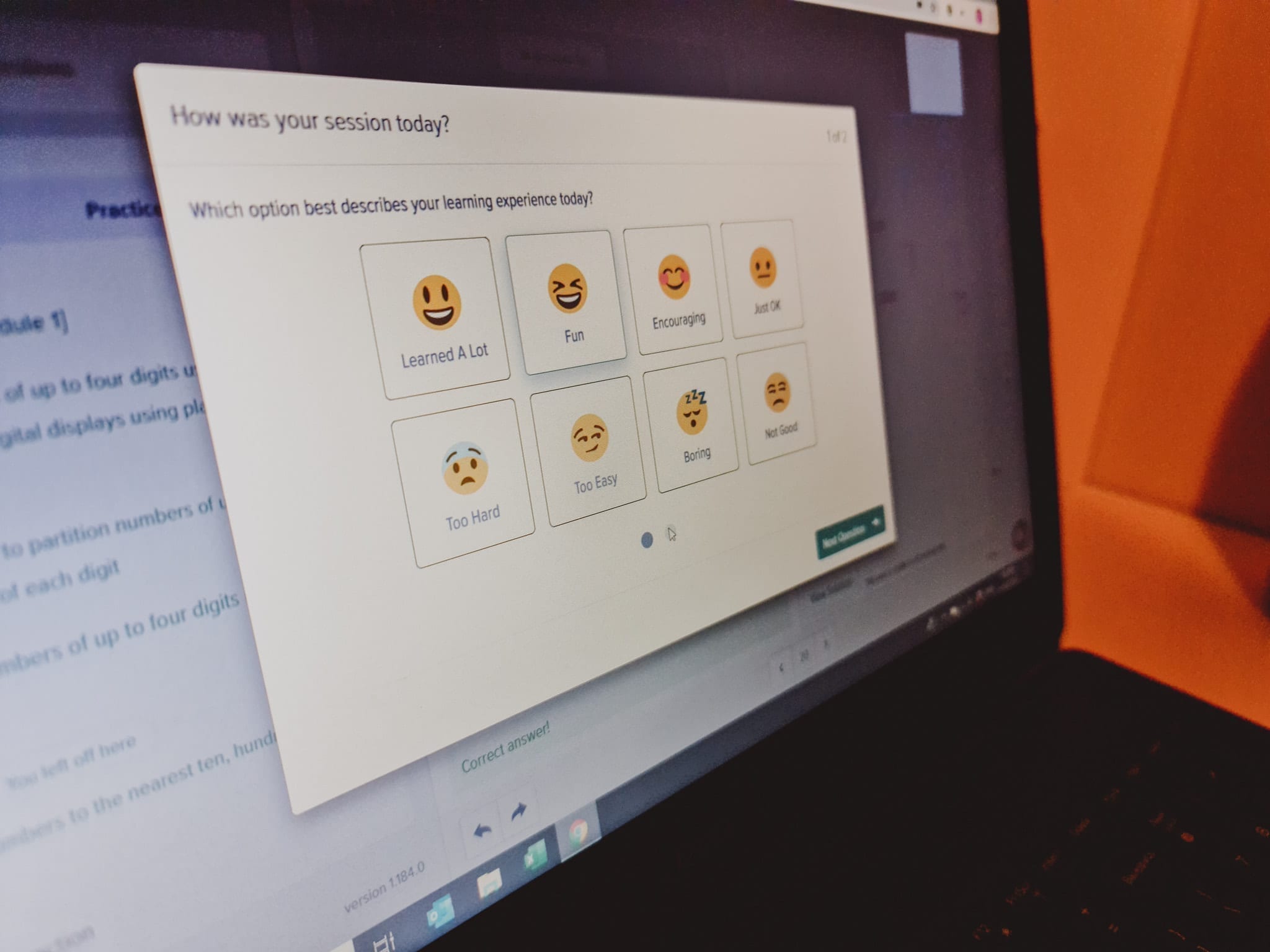 Cluey Learning
Click here to sign up and get 20% off your first two lessons