If you're on the lookout for a good brew, at a kid-friendly brewery near Dunsborough keep an eagle eye out for the Eagle Bay Brewing Co! The spot, perched high on a hill, with sweeping views of Eagle Bay over the fields and bush is a top spot for all the fam.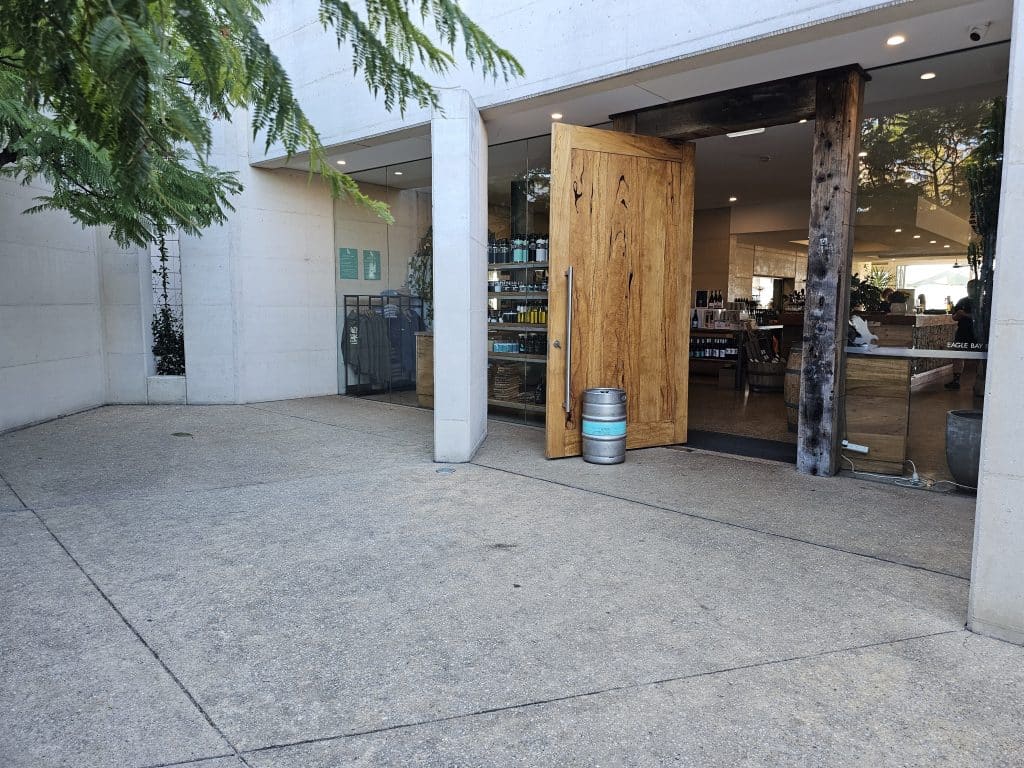 I've visited this spot time and again. On my latest visit, I was excited to see that it has a HUGE new playground addition – a massive wooden ship. It's already a big hit with the kiddos.
This spot has been around for years and it's still just as popular as ever. I'd recommended to book well in advance, as they are busy, even when we visited on a weekday outside of school holidays. There's indoor dining, but if the weather is good, you'll want to sit outside and enjoy that view.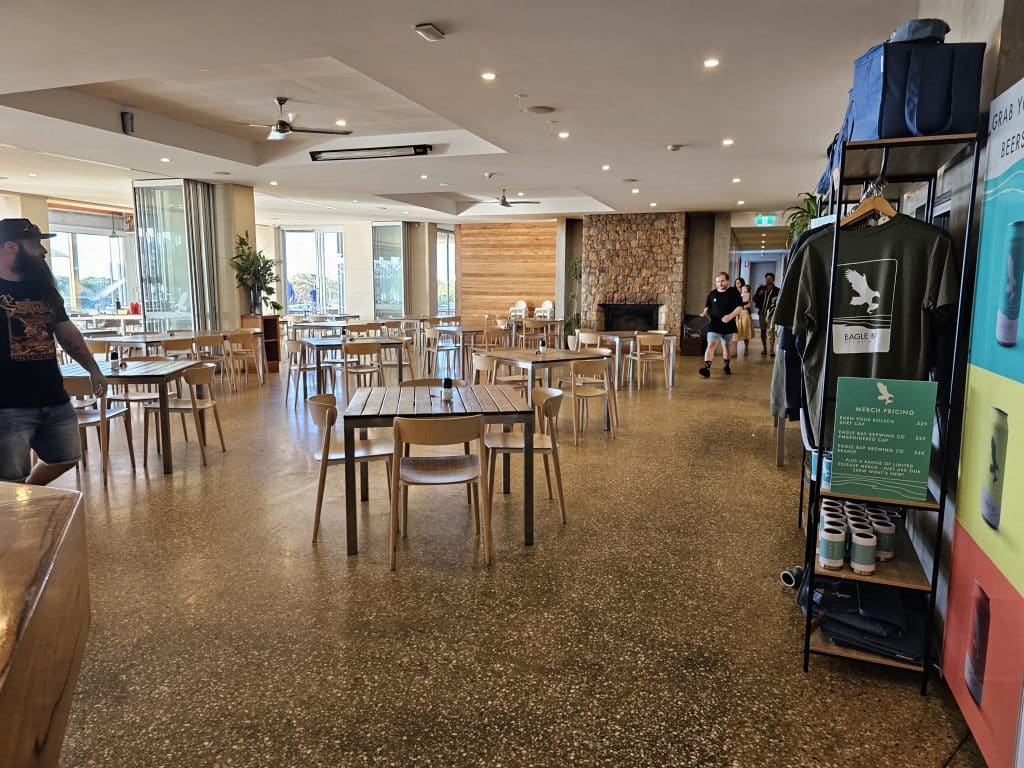 An old favourite, the jetty-themed sand pit and row boat has been supersized! Now docked at the jetty is a beauty of a boat. The beautifully crafted wooden ship has plenty of places for kids to hide below deck.
As well as a climbing net. The grassy banks make a great spot for a good old-fashioned roll down the hill too!
When I visited (April 2023), work was still being completed to another play feature opposite. I wonder what it may be?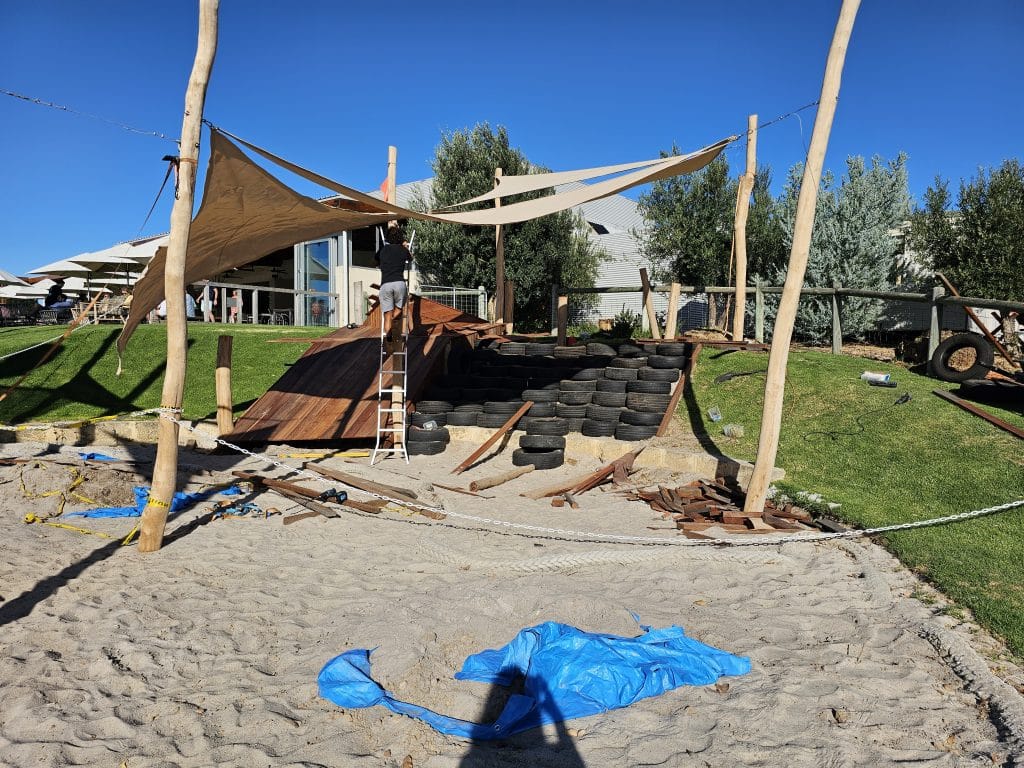 The Eagle Bay Brewing Co is open daily, for lunch. There's a kid's menu, which doubles as a colouring sheet on the flip-side. On this occasion we were just there for an afternoon drink, but we definitely had food-envy, as nearby tables munched on slices of delicious-looking pizzas.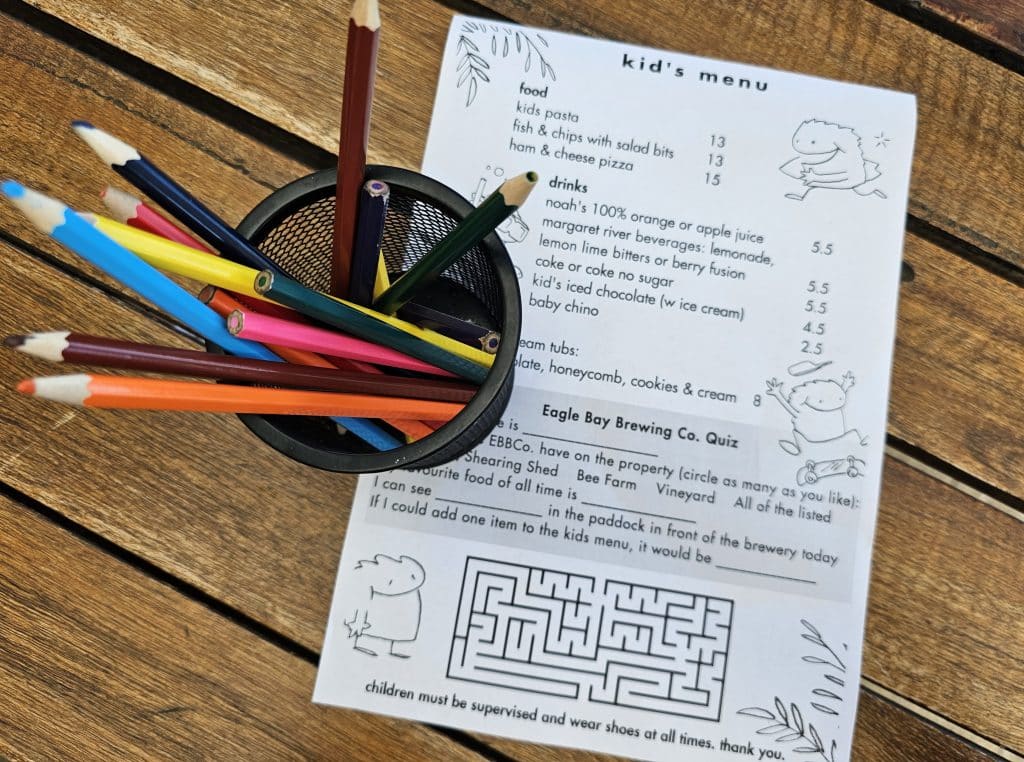 Their on-site brewed beers are very good, confirmed by Mr H. They even sell house made oils and other goodies.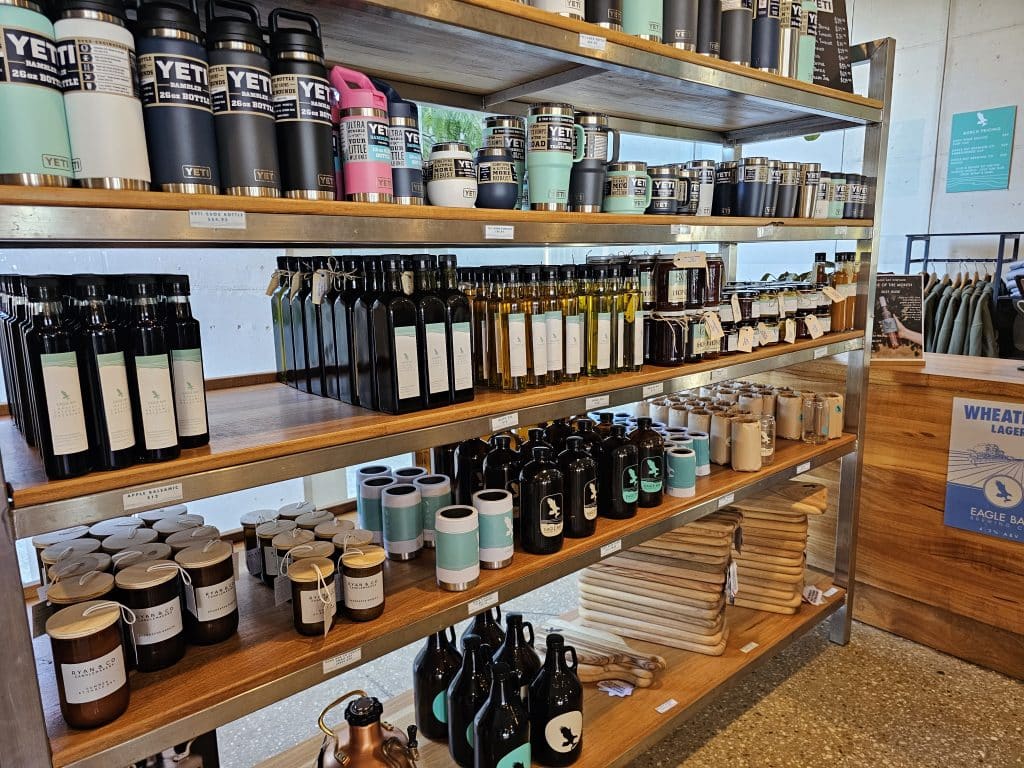 The Eagle Bay Brewing Co is an excellent spot for the whole family. Enjoy a casual meal, or simply kick back on the lawn with a beer while the kids play on the ship. Bliss!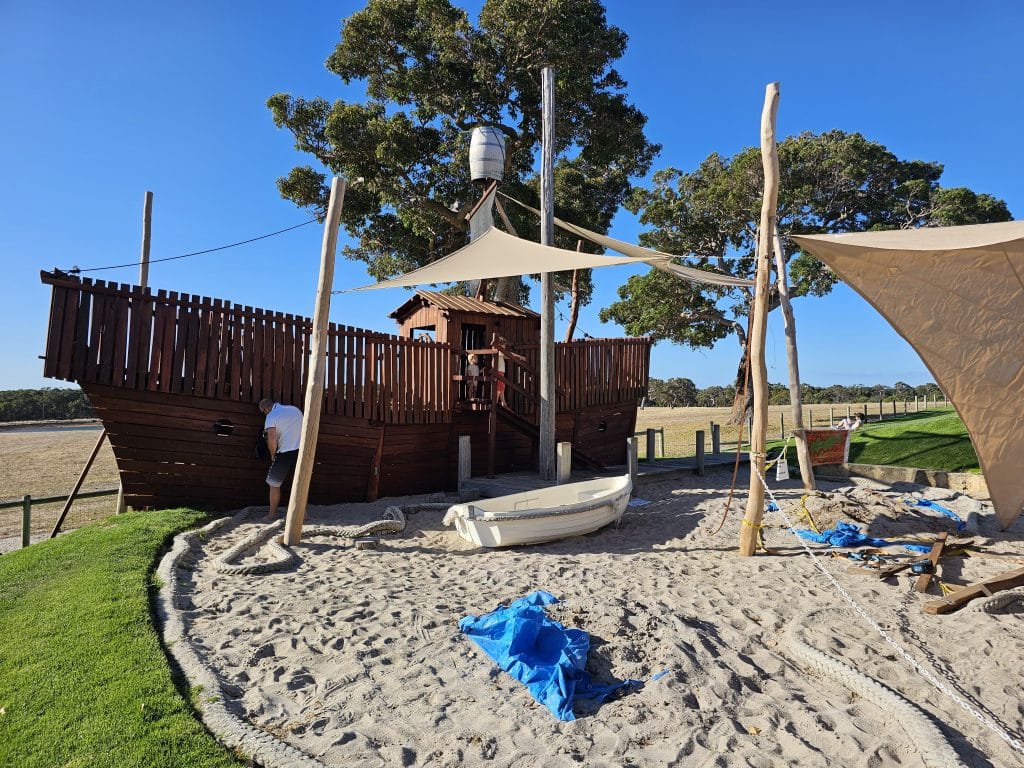 Find Eagle Bay Brewing Co at 236 Eagle Bay Road, Naturaliste.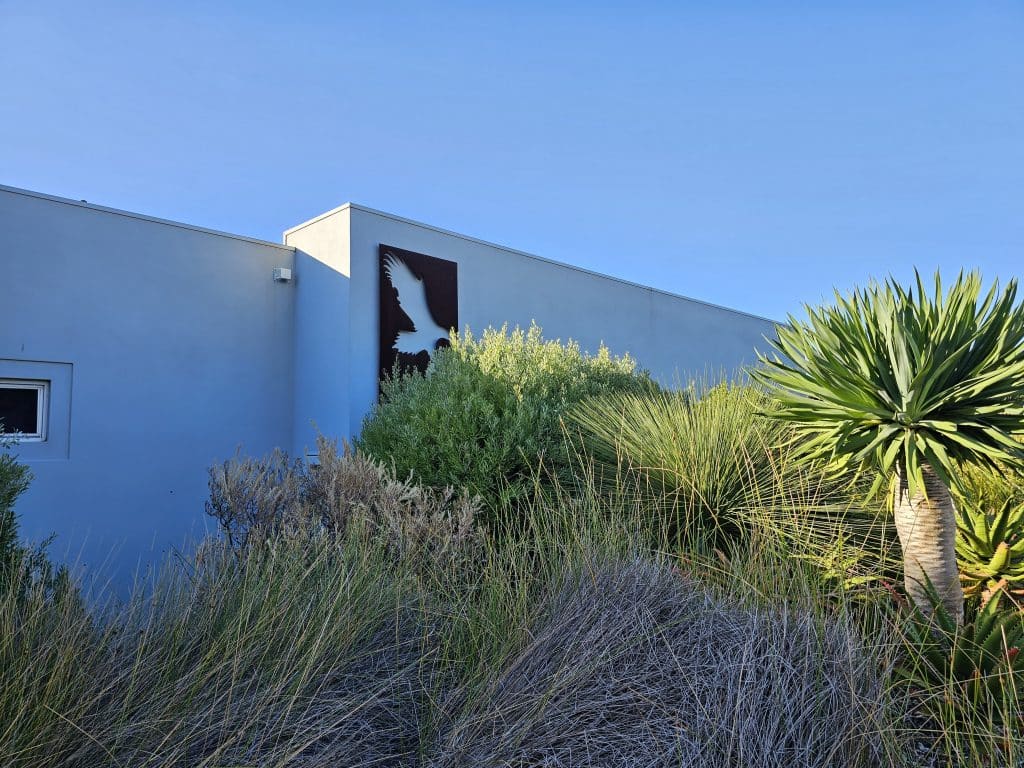 Get more info on their website. www.eaglebaybrewing.com.au
Find more things to do around Dunsborough here.