Eagle Bay is one of those places I would definitely want to visit again when we visit the South.
The Eagle Bay Brewery is open daily from 11am till 5pm for lunch only. It is highly recommended to book well in advance as they are very busy.
We were lucky as we dropped by with no reservation on a Sunday for lunch and we managed to find a free table but it was inside (the veranda, however, was not far from our table).
As we sat, they brought us the kids menu which was a colouring page and some crayons. The kids' menu has a very good selection.We ordered the pizza and fish and chips for our children to share.
Eagle Bay is well known for their wood fired pizza, but unfortunately, they don't make gluten free options yet. However, if you call them well in advance to request a gluten free pizza, they will be able to arrange it.
My husband and I ordered some octopus and olives as starters to share and a selection of beers which are brewed on site.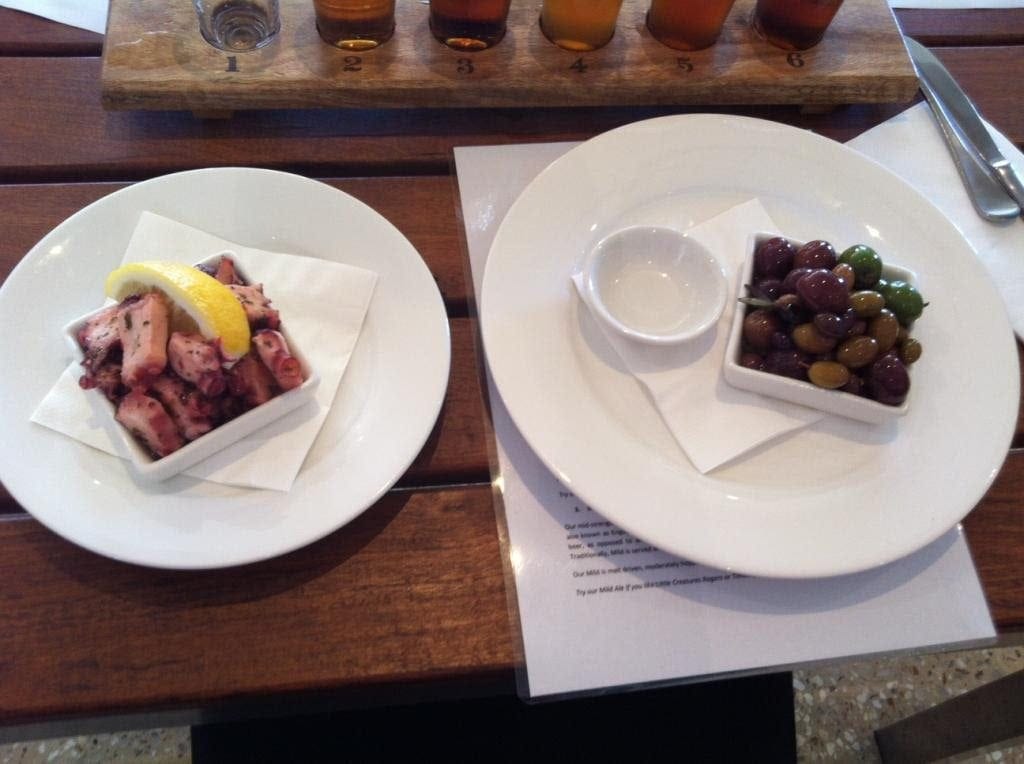 As a main, I ordered fried sweet corn bread and my husband the beef burger.
All dishes are garnished with fresh herbs from their onsite vegetable/herb patch.
To satisfy my sweet tooth, I ordered the white chocolate and passion fruit pot with almond biscuit…it was delicious!
After lunch, we relaxed in the fully fenced outside area where there are benches and lounges and a jetty themed sand pit where our kids had so much fun. There is also a variety of toys and balls the kids can play with.
The Eagle Bay Brewery is a fantastic spot for the whole family and a must if you are visiting Eagle Bay. If you can't get a reservation, I would suggest dropping by and just have a beer or two and enjoy the views and setting of the place. Stunning!!
Eagle Bay Brewing Co is open 7 days at week 11am – 5pm.
www.eaglebaybrewing.com.au
Find more things to do in Margaret River