Found in the foothills, Zanthora Nursery in Maida Vale, is a beautifully set out garden centre that the kids won't mind being dragged along to! Zanthora has been around since I was a child and now I visit with my son, he loves the playground. Zanthora has won the AGIA 'Best Garden Centre in Australia' SEVEN times in the last 20+ years.
The nursery specialises in quality Australian native plants. It's a very interesting place for gardening enthusiasts to visit, whether to pick up some seedlings, outdoor ornaments or just enjoy a wander and get a little inspiration for your own garden.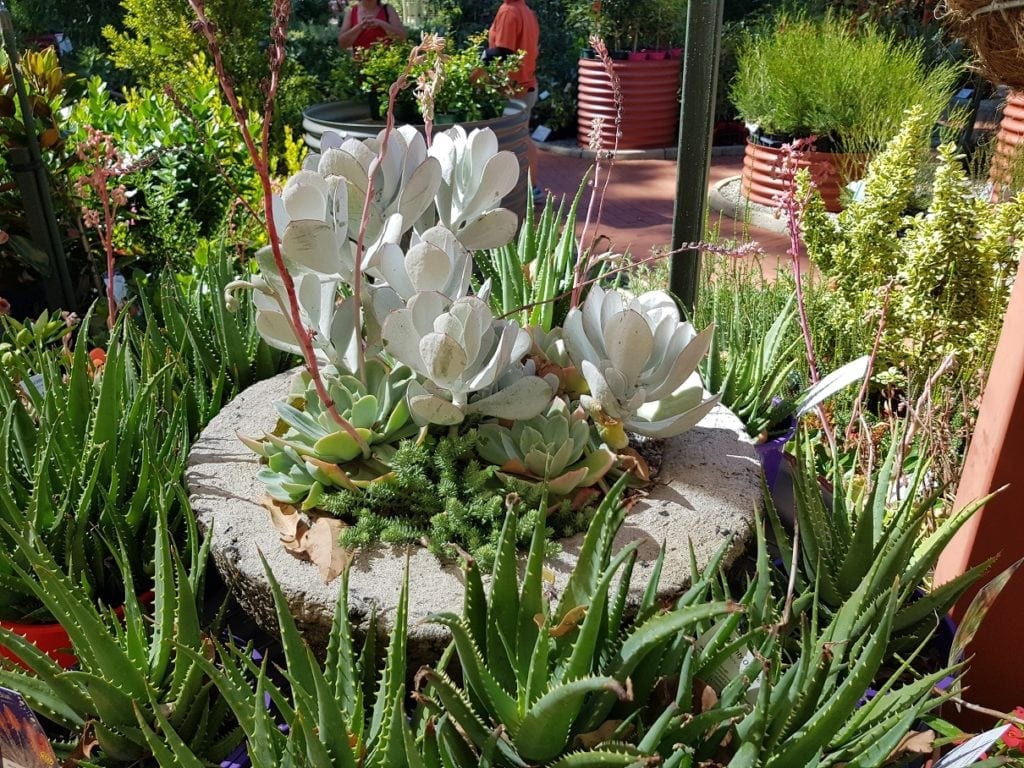 The entrance features a large selection of giftware, much of it is organic, Australian themed, and fair trade and ethically sourced. It's very difficult to come away without treating yourself to some homewares or toiletries.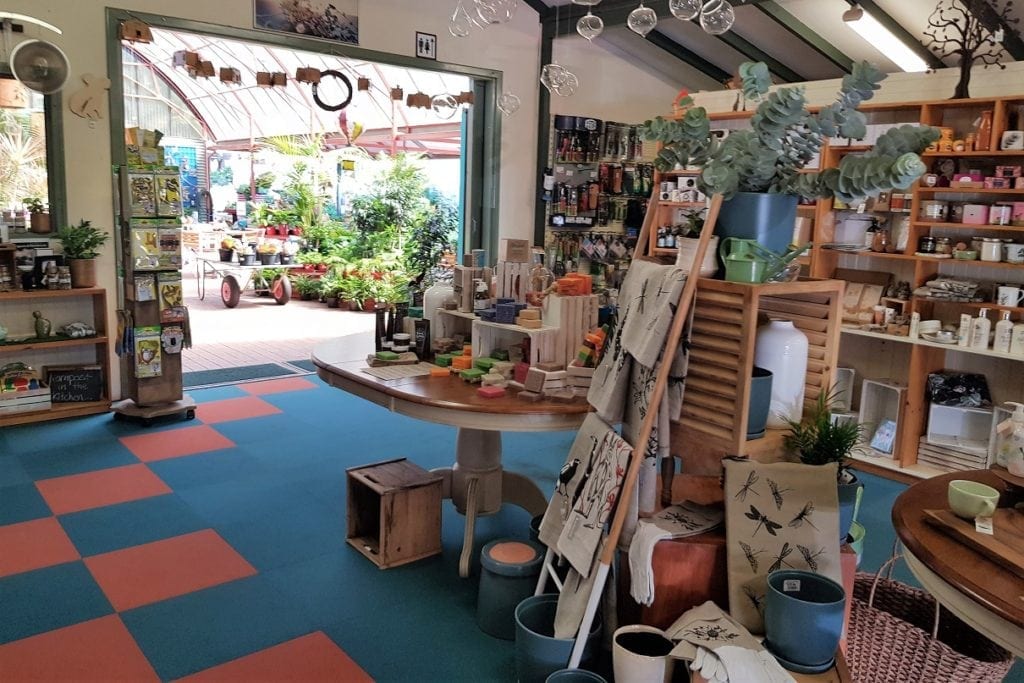 Outside, the nursery is well set out in sections… ground covers, coastal plants, shady plants, herbs and vegetable seedlings, as well as unique Aussie "bush tucker" plants – which I found particularly fascinating, being a foodie. You're guaranteed to find something unusual at Zanthora. There's a good range of pots and other garden supplies.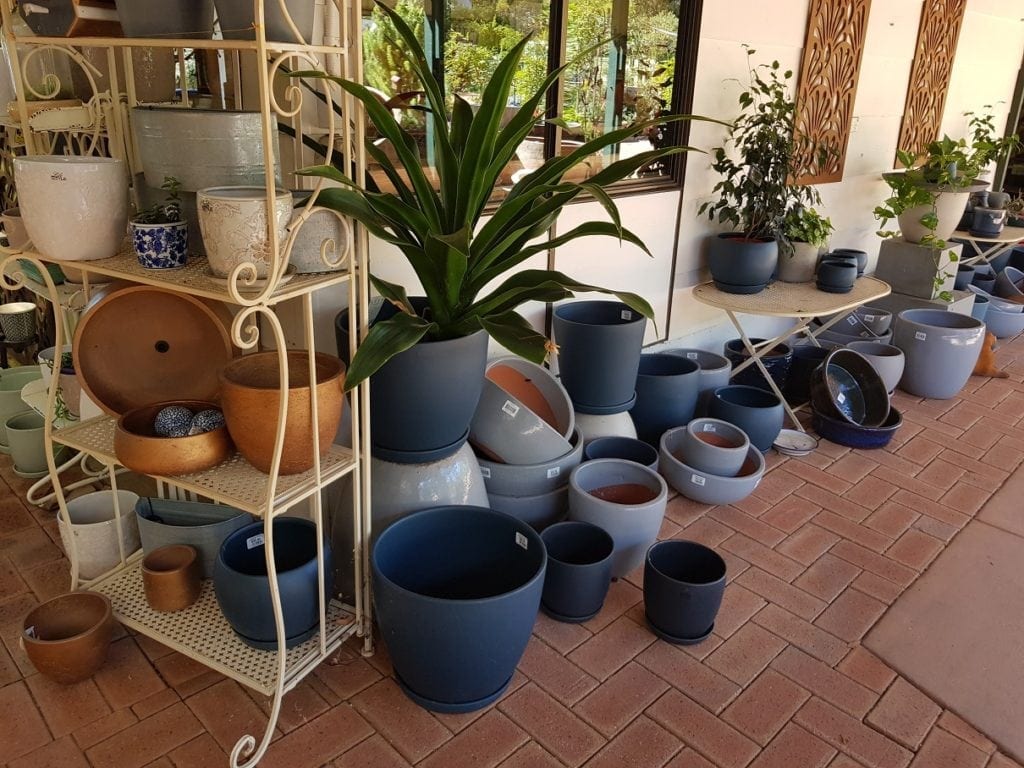 And so many colourful and unique decorative outdoor features.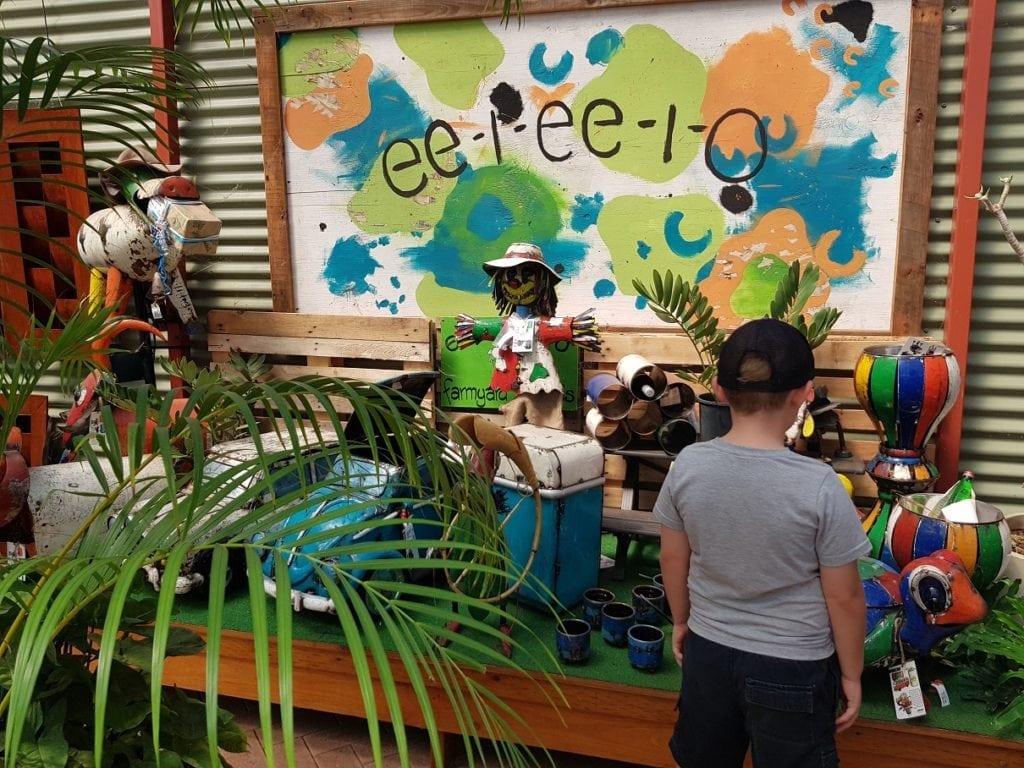 There's a large, shaded play area/sandpit, with slide, fireman's pole, giant tyres and a fort.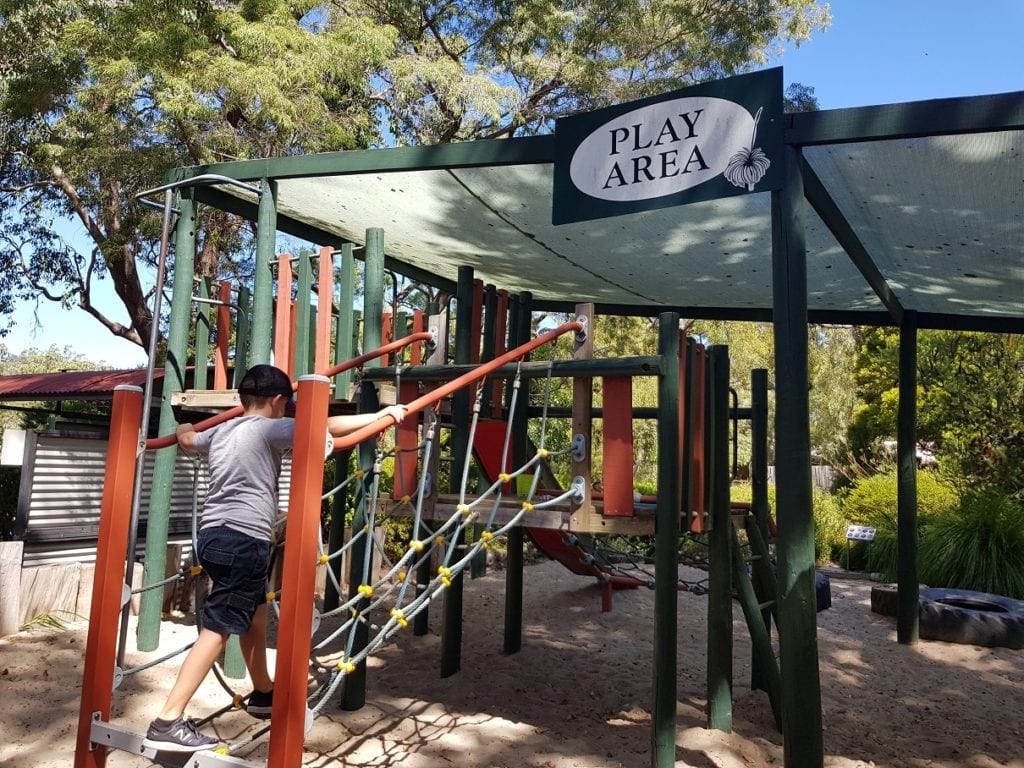 There's plenty of climbing and other fun to keep kids entertained for a while!
Little Chef loves to explore the display gardens. They showcase the many plants that are available to buy, as well as providing inspiration for garden design. There's many different themes including formal, informal, outback and water features.
There's even a hunt through the gardens to find seven different sculptures, which LC loved!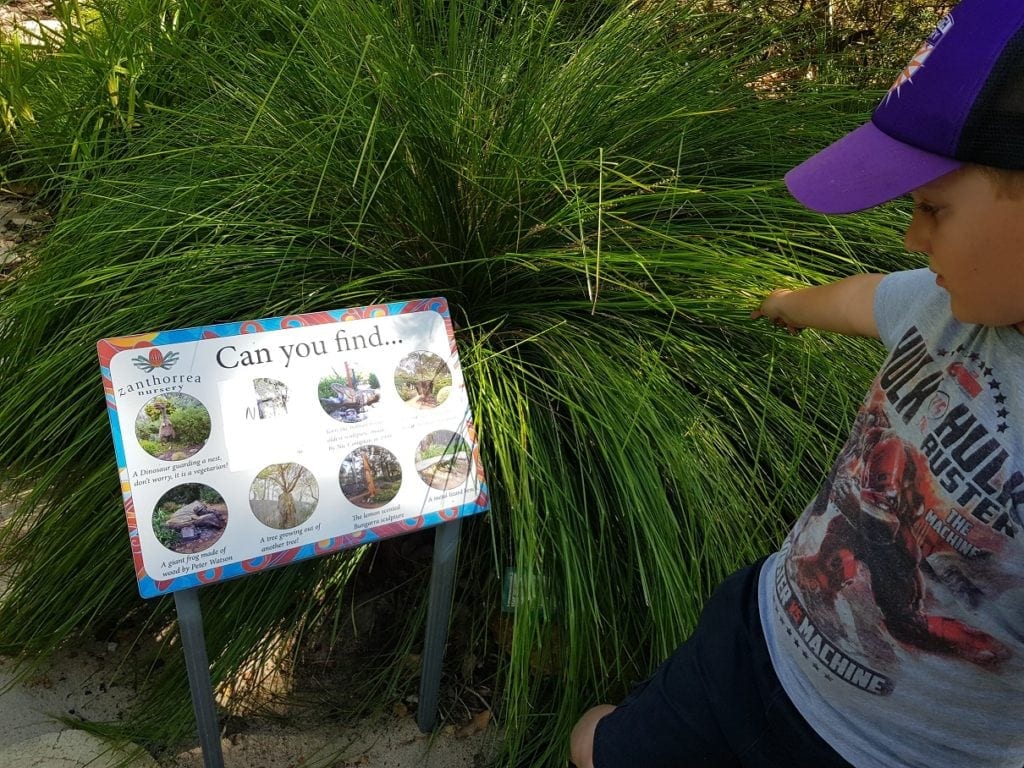 There's a dinosaur…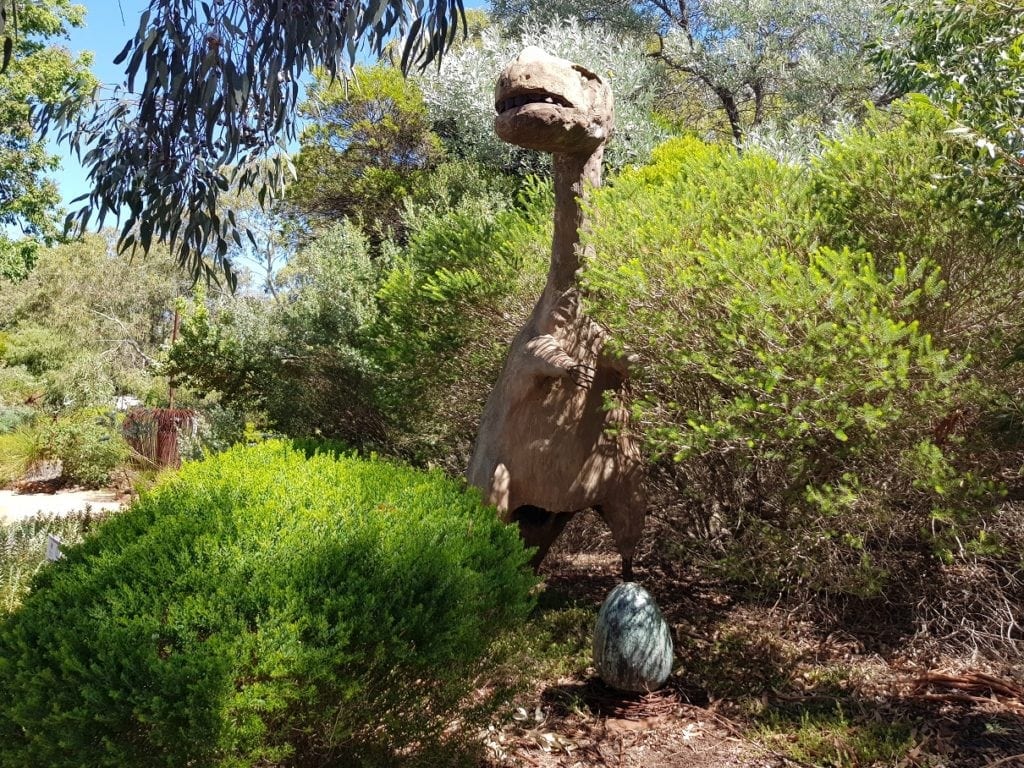 Blue tongue lizard…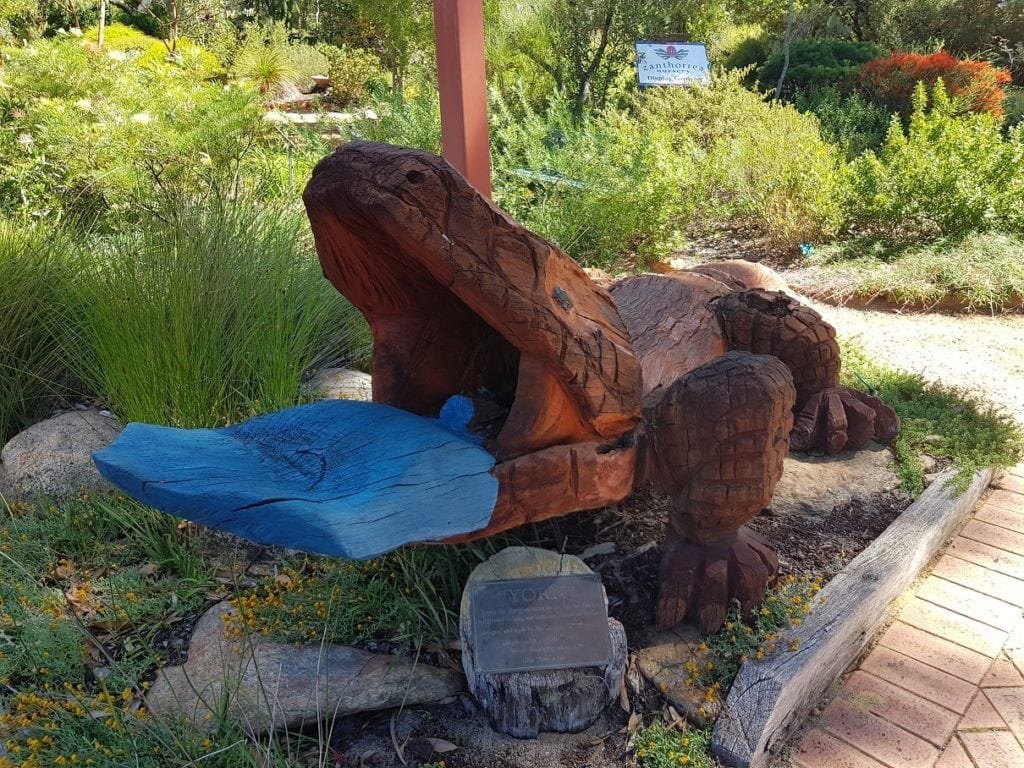 Giant frog and more.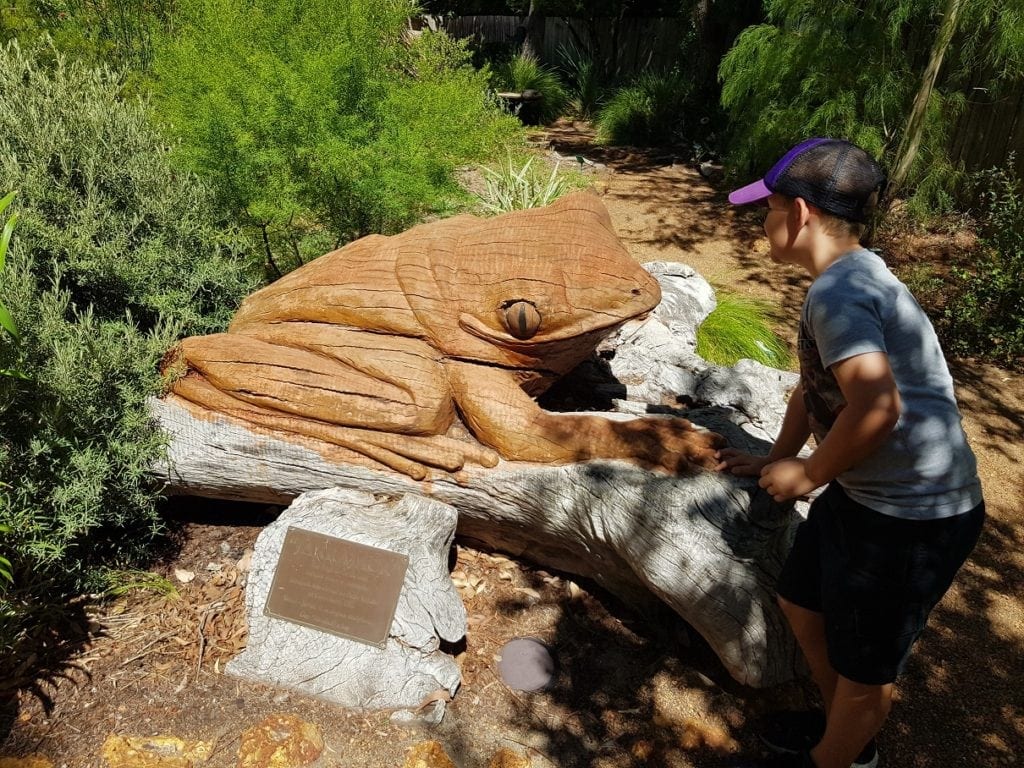 There's a sensory element to the gardens too, where you're encouraged to take in the sights, smells, textures and sounds around you.
Little ones will be fascinated by their fluffy chooks too!
There's also an indoor plant area, which doubles as a nice place to sit with a cuppa.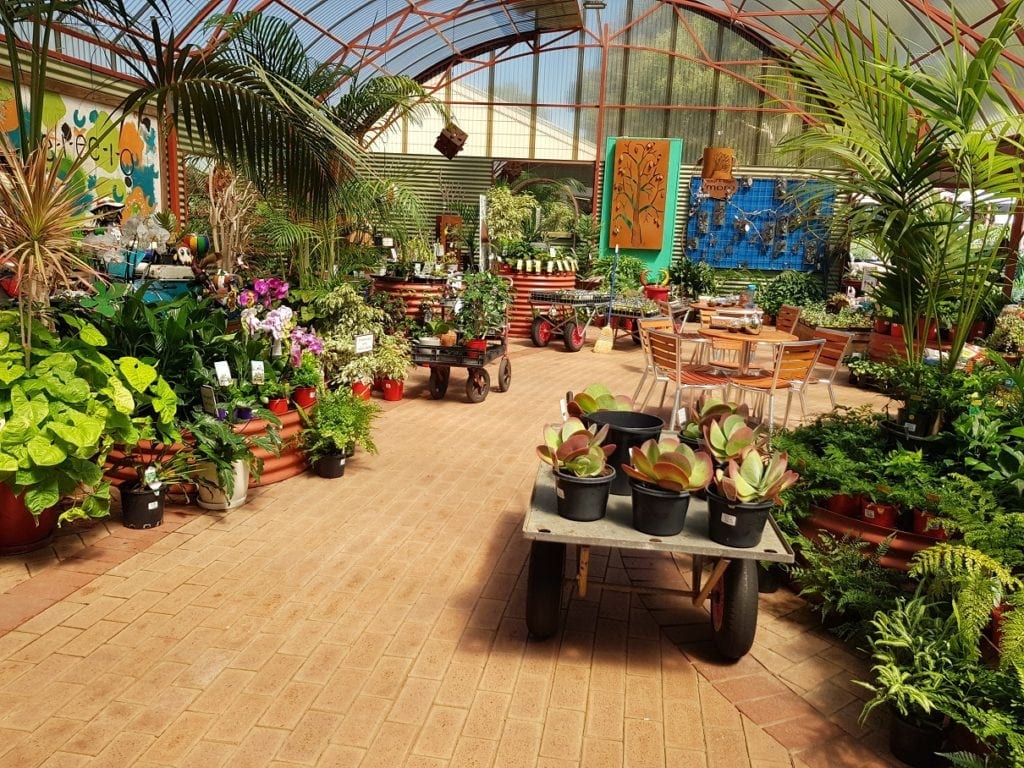 There's no café, but there is a coffee corner. Here self-serve tea, coffee and water is free. There is also a drinks machine, bottled drinks and cookies available to buy. There are also toilets onsite.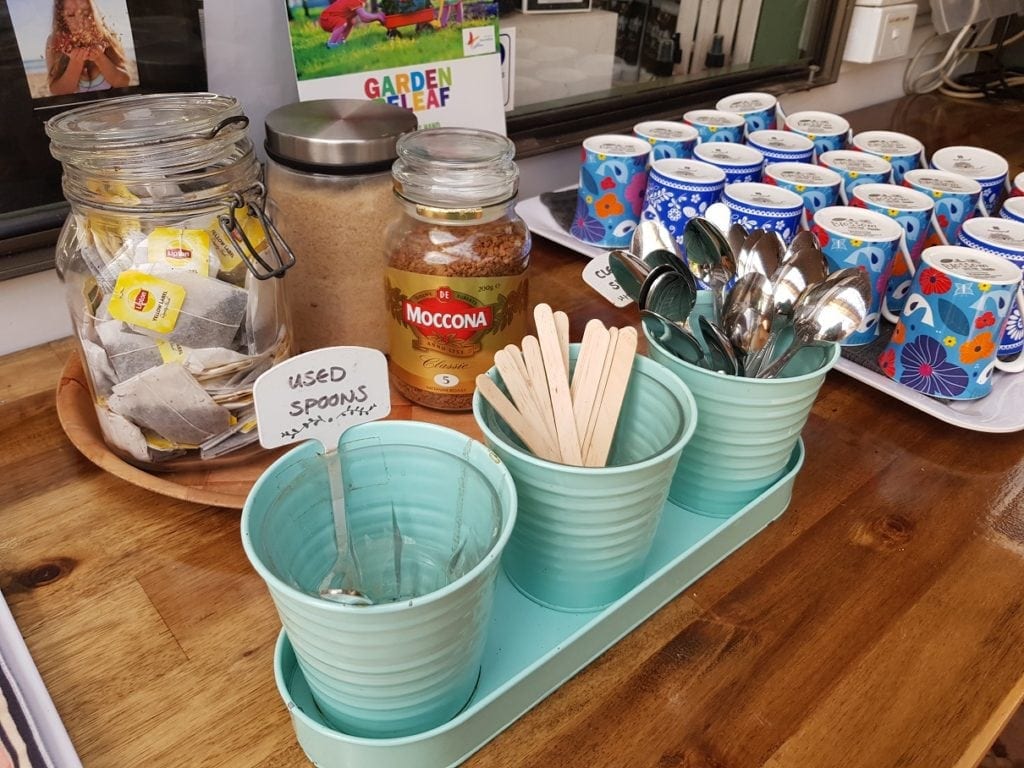 Your fur babies are welcome at Zanthora, as long as they're on a leash.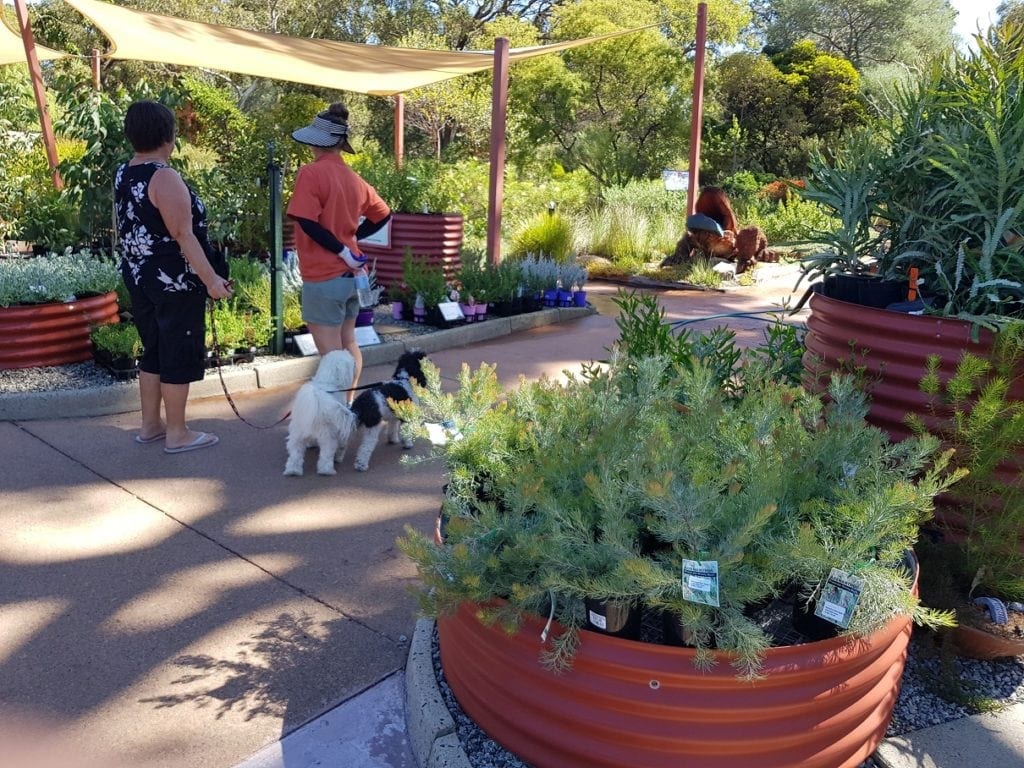 There's an area of the nursery dedicated to DIY fairy gardens.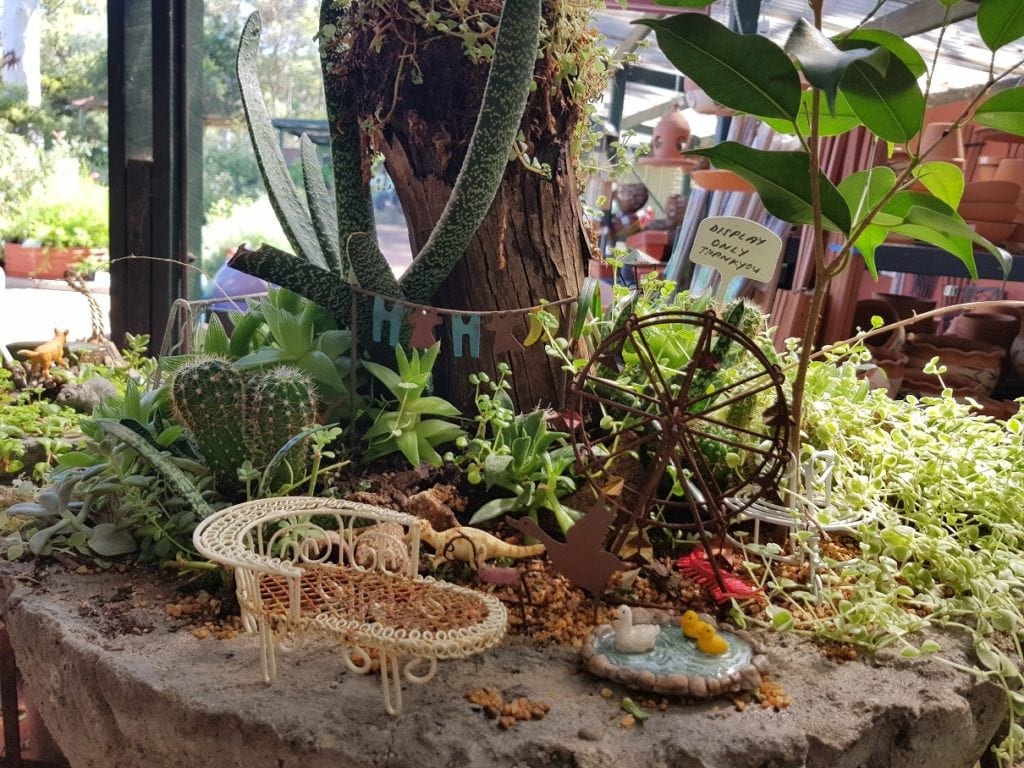 There are lots of tiny props like duck ponds and letter boxes for children to create their very own magical garden.
If that's too girly, perhaps a jungle-like dinosaur garden instead?!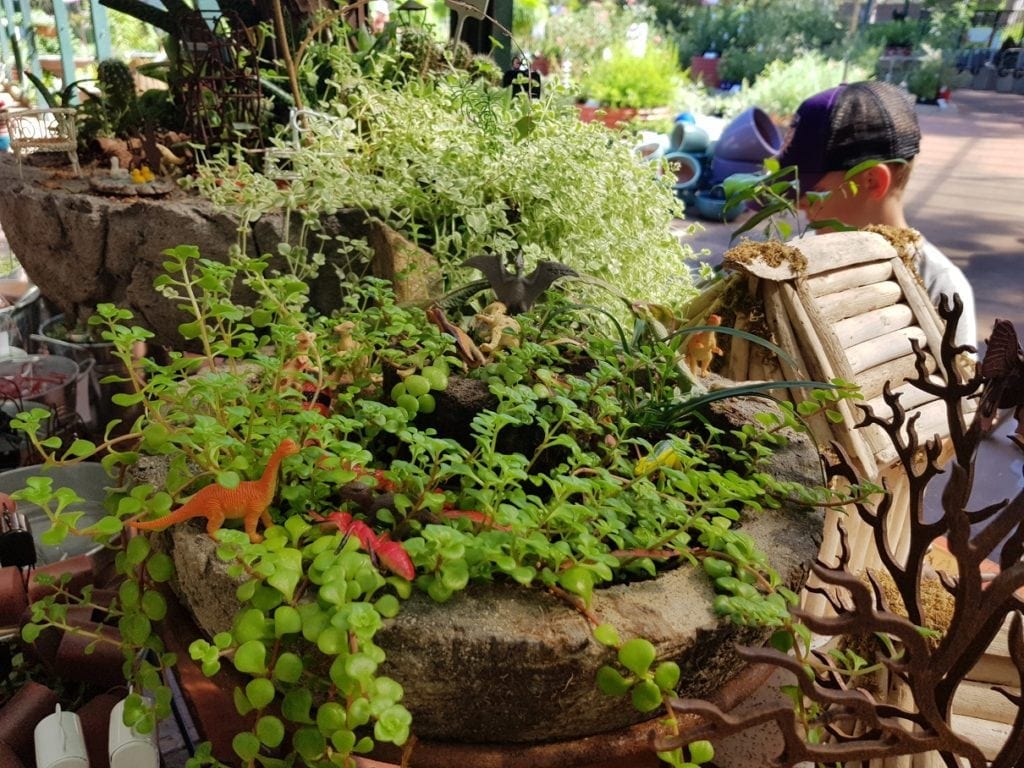 The very friendly staff are also very knowledgeable and happy to help. It's very difficult to visit Zanthora and come away empty handed. They even have children sized gardening equipment to encourage little green thumbs. Do your garden a favour and visit family owned Zanthora Nursery today.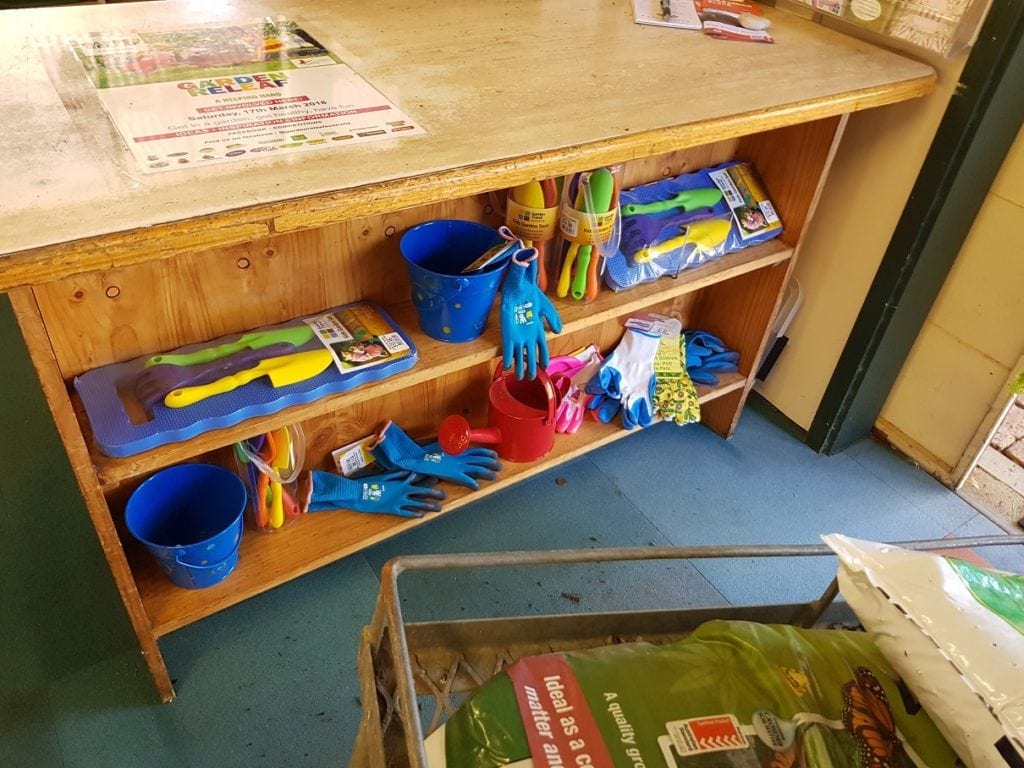 The Details
Address: 155 Watsonia Road, Maida Vale, Perth.
Opening Hours: 9am to 5.30pm, 7 days (except Christmas)
Phone: 9454 6260
Website: www.zanthorrea.com