Locals in the Coolbinia, Yokine and Tuart Hill areas will well know Flinders Square Shopping Centre as their local shops. In recent months they have completed a new kids play area, just past the Coles Supermarket.
This spot in the centre used to just have a coin-operated ride and some chairs. Pretty ordinary. Now, with the help of the students at Tuart Hill Primary School and Coolbinia Primary School, they are sporting some bright new murals on the walls alongside their new play equipment.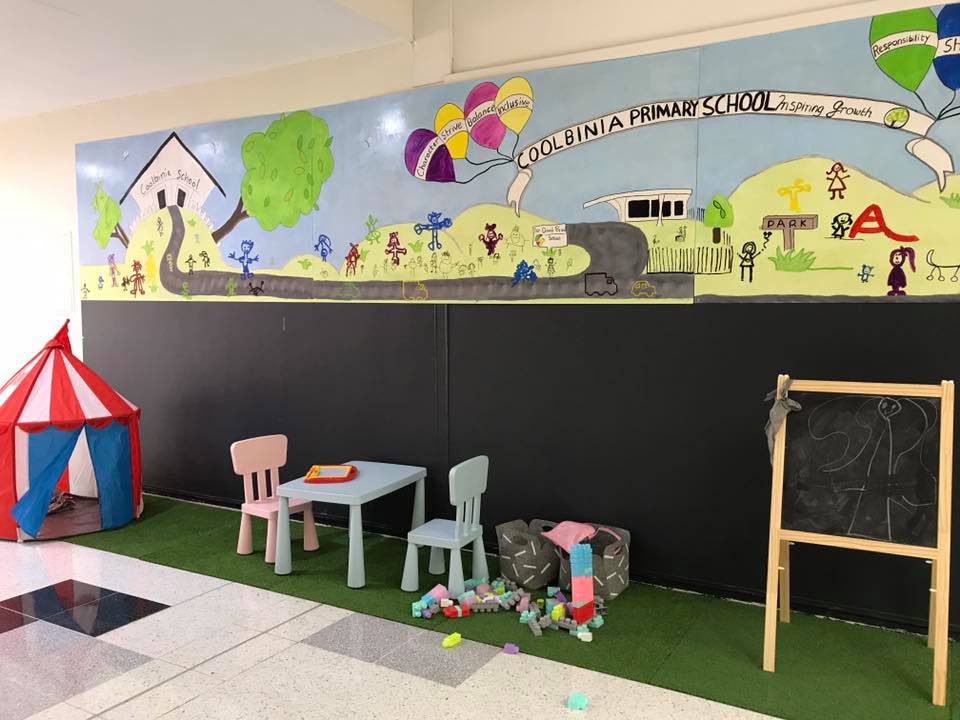 There is still a coin-operated ride, currently a large bus with a couple of seats and a games screen inside. A big hit with most kids.
Adjacent to the ride, there is a now an activity centre on either side. On the side closest to Coles, there is a crocodile with lots of little activities such as a maze, movable gears, a magnet game and a xylophone. Next to this is another game, threading beads across wires. Perfect games for little ones practising hand-eye coordination and fine motor skills.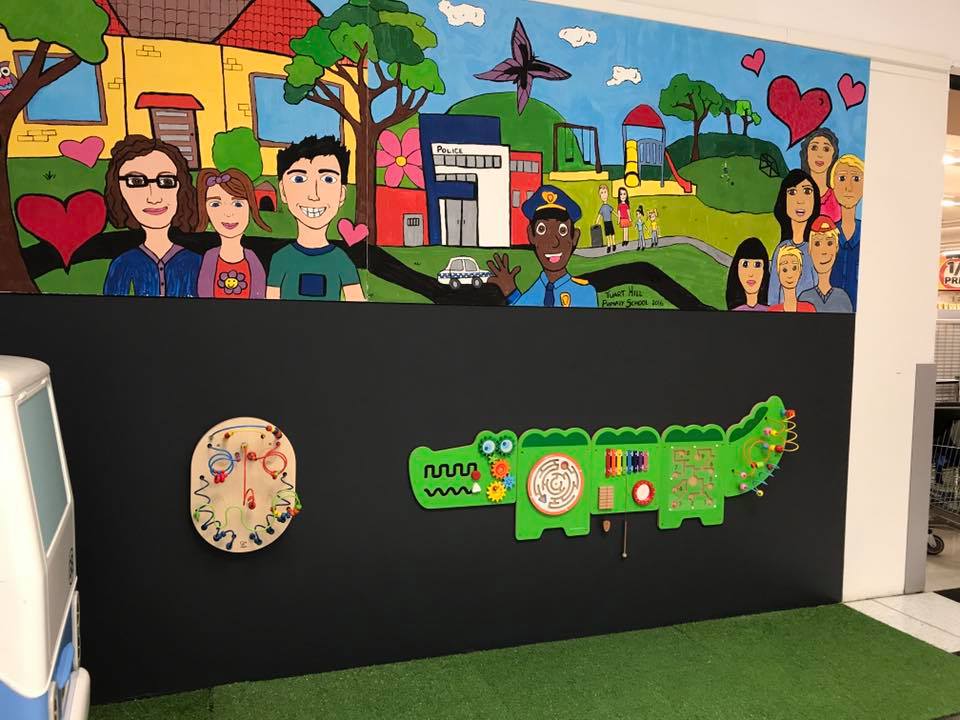 On the other side of the bus, two more games have been installed. One is a sea-themed ball maze, while the other has a selection of electronic games. Miss 3 especially enjoyed the jigsaw and colouring in games on this.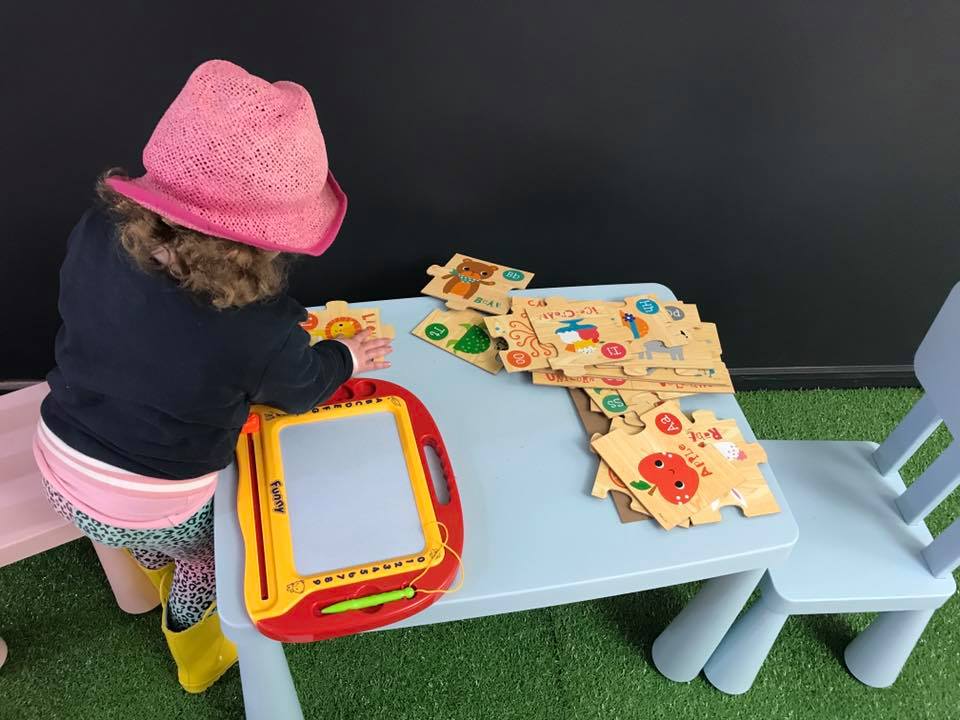 Further along, there are more traditional toys, such as Megablox and a chalkboard next to a little chair and table set with a magnetic drawing board. A cute little circus tent stands nearby by some more imaginative play.
In the middle of the walk way, opposite the play area, we found some tables with stools. With a cafe and a couple of bakeries nearby, it would be a good spot to grab a bite to eat on a rainy day while the kids blow off a little steam before you do your grocery shop.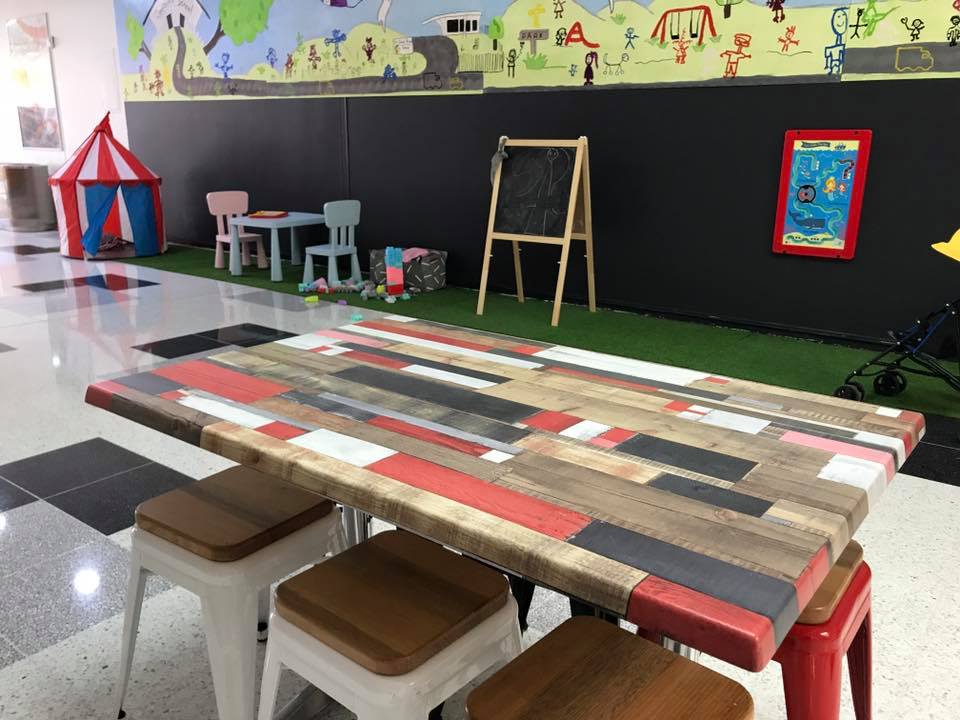 The Flinders Square kids play area is located at the Coles and City Farmers end of the centre, off Nangar Street.
Flinders Square Shopping Centre is located at 30 Wiluna Street, Yokine.
Flinders Square Shopping Centre is open Monday, Tuesday, Wednesday, Friday and Saturday from 9am to 5.30pm, Thursday from 9am to 9pm, Sunday from 9am to 5pm.
Find more shopping centre play areas