Flight Experience Perth – Want to do something different this school holidays? Something that will really blow your child's mind? Why don't you let them get behind the controls of a Boeing 737!
Yes you heard correctly! At Flight Experience in Northbridge your child can spend time piloting a Boeing 737 airplane in their state of the art Flight Stimulator.
Flight Experience offers a couple of different children's programs.
Junior Jet Flights are a 20-minute one-on-one session for children aged 6 and above. After watching a 5-minute operational guide of the Boeing 737 simulator your child gets to enter the cockpit and take over controls under the guidance of a professional commercial pilot.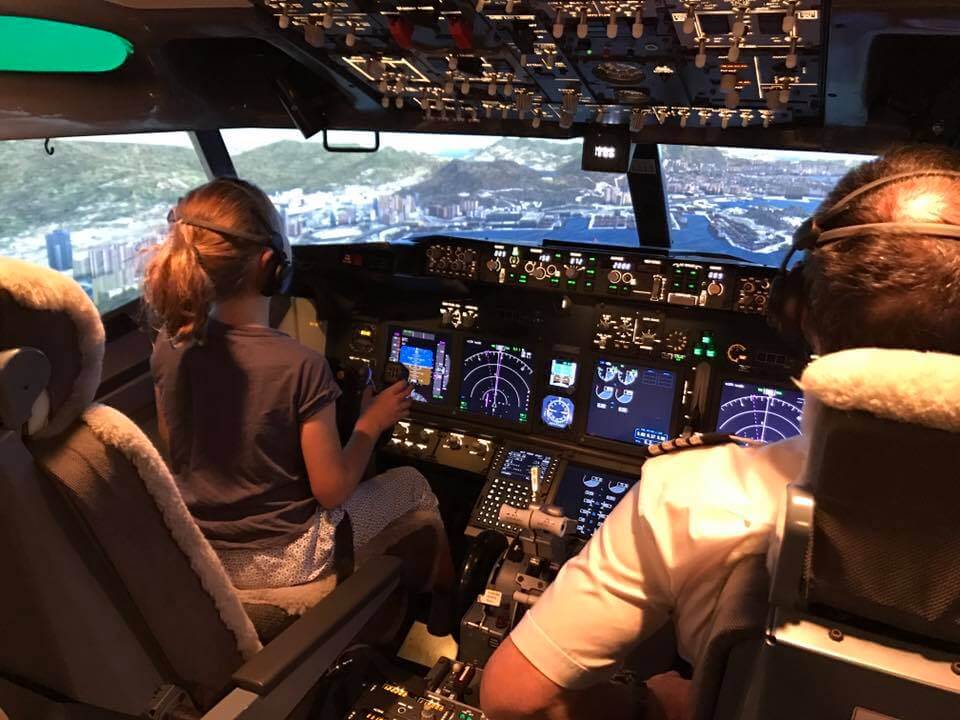 There are two additional seats in the cockpit so parents can take part in the experience and capture the moment on camera. Be warned the simulator is very realistic and if you have someone who is over-exuberant with the controls you may end up suffering a little motion sickness!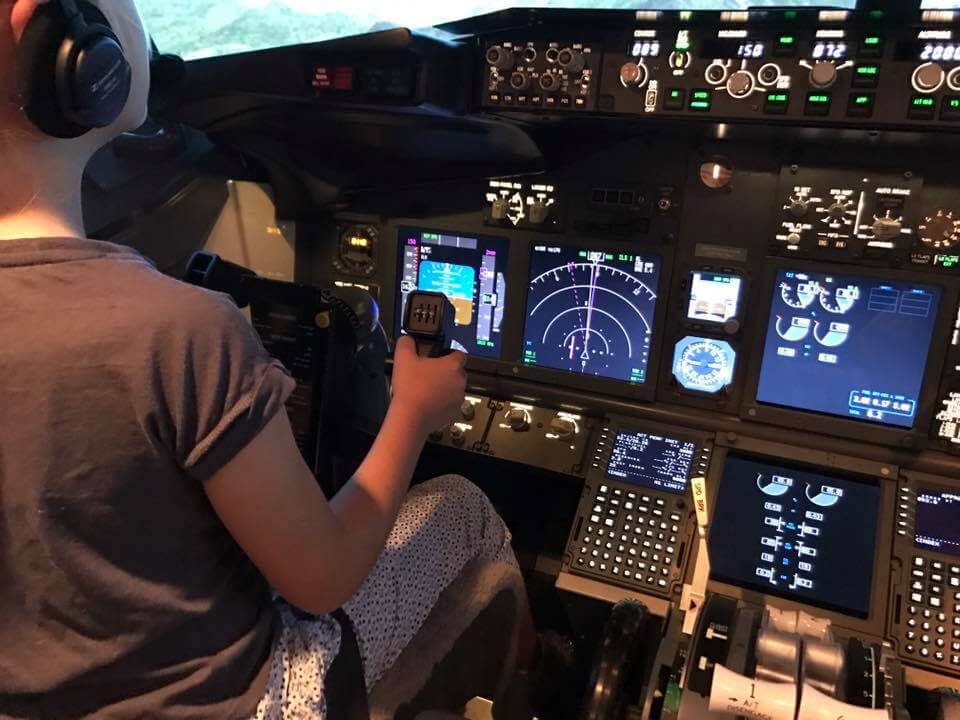 If your child is a little apprehensive about taking part they are welcome to sit on your knee in the co-pilot chair. Also, a cushion is available for them to sit on if they can't reach the controls with ease.
During Miss 8's session, she got to take off and land at Hong Kong's International Airport which was great fun as there was lots of interesting scenery to look at.
As part of the Junior Jet Flight, your child will receive a memento of their experience. Junior Jet Flights can be booked at any time throughout the year, you don't have to wait for school holidays. It makes a great birthday present for the child who loves aviation!
Group sessions are also available with up 20 children taking part in each session. Sessions are based on school grade.
The large group is broken up into 4 small groups of 5. During the session, the groups take their turn in the flight simulator. The remainder of the group is entertained in the waiting lounge. They watch short informative videos of the history of flight and how planes fly, hold paper plane flying competitions and play some fun geography themed games.
Scheduled sessions take place during the school holidays. Keep an eye on the Flight Experience Perth Facebook page or give them a call to find out when they are running. Bookings are essential
Flight Experience is also available for birthday parties. Parties are 90 minutes and accommodate up to 6 guests.
Flight Experience is such a unique and fun experience! Kids will come away beaming and full of self-confidence!
The Flight Experience Perth is located at 335 Newcastle Street, Northbridge. See the website for more information. perth.flightexperience.com.au