In parks around Ellenbrook, a series of colourful fairy doors have been popping up! Miss 3.5 and I took the opportunity to explore some of them this week.
The fairy door idea here is tied into the rock hunting craze that exploded across Western Australia this time last year. Kind volunteers from the Ellenbrook Rocks Facebook group have been making and hiding their doors, along with some amazing rock artwork, across the suburb for other families to find.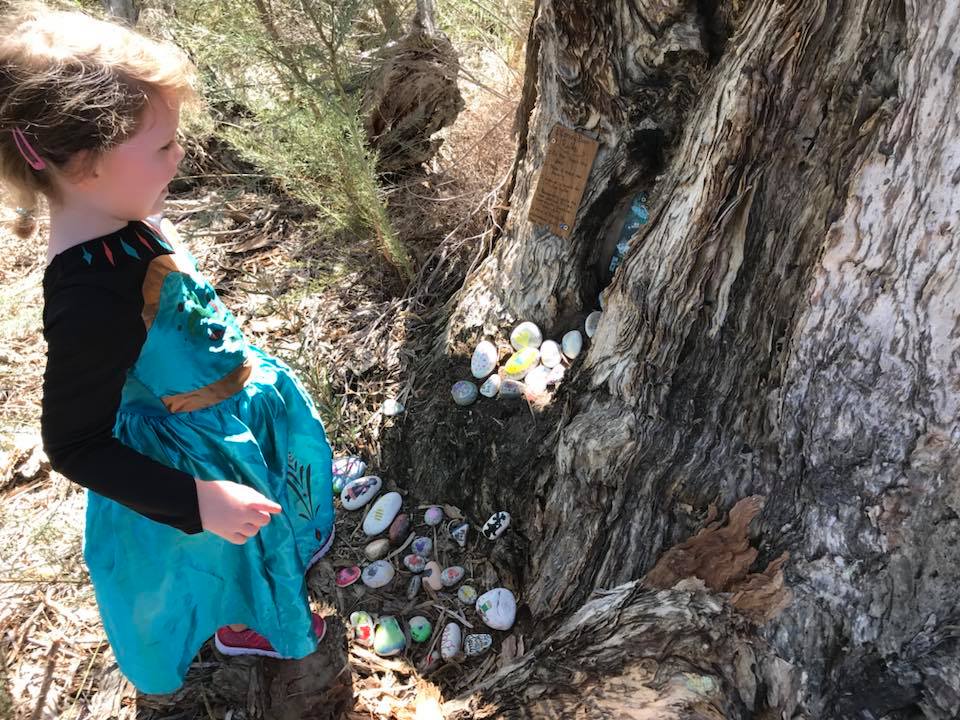 The doors all have different themes from Disney to dragons, fairies and rainbows to superheroes. There is a theme to suit most children's interests.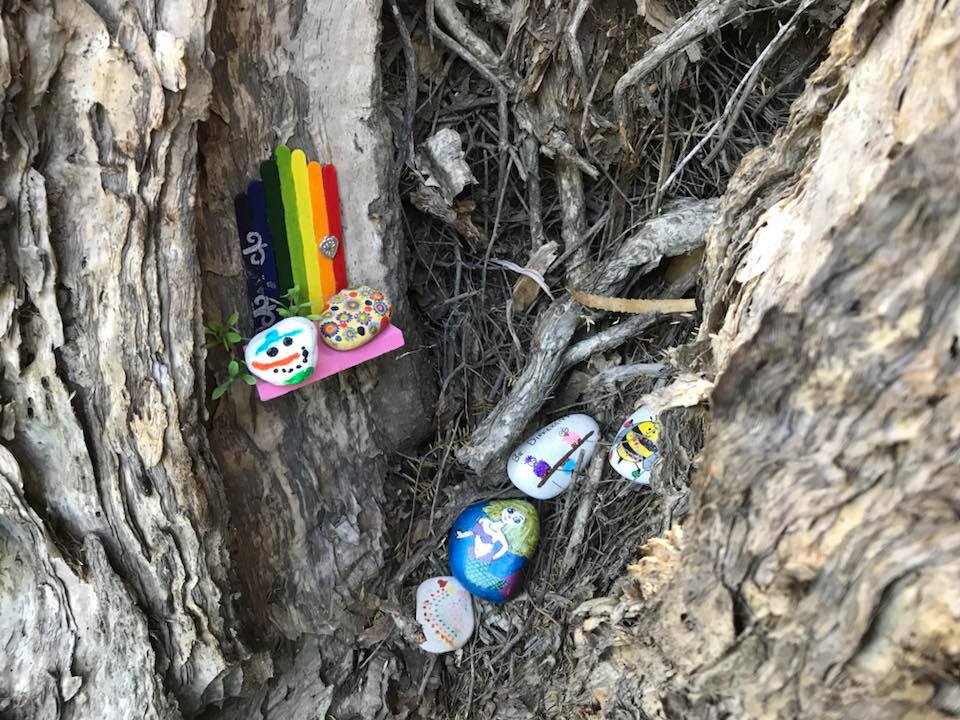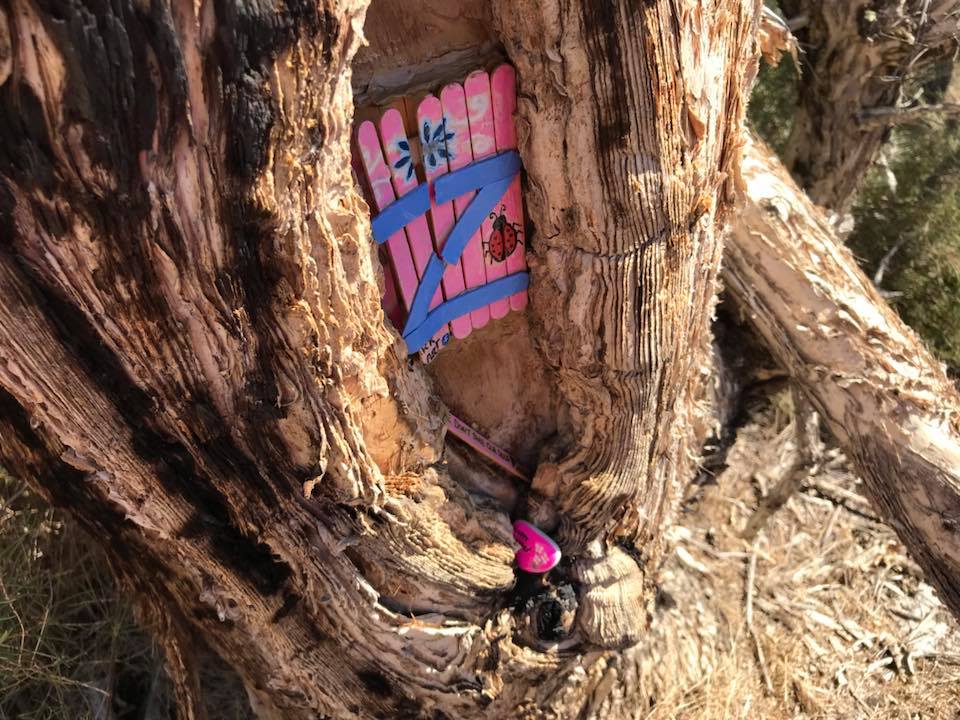 The way the doors work, if you'd like to visit a door, you message the Ellenbrook Fairy Doors page or one of the specified door creators, and you'll be given some clues as to how to find that one. Even if you're not familiar with the Ellenbrook area, the clues are simple enough that you should be able to look at a map and work out where to head and where you should hunt. There is also a map provided on the Ellenbrook Fairy Doors page with a rough idea of where they're all located.
Once you find the doors, you are asked if you are taking one of the colourful painted rocks to please swap it with one of your own so there's always something for someone else to find.
We spent nearly two hours walking and hunting between two different parks, swapping some of our own rocks for ones from the doors. We both got lots of exercise and Miss 3.5 enjoyed the thrill of the chase.
We visited the fairy door trail in one of the wetlands parks and were lucky to find four of the hidden doors, as well as paying a visit to The Fairy Queen in a different park. Miss 3.5 was excited to find the Alice In Wonderland door, fitting with her latest obsession (don't let the Elsa dress fool you!).
If you're looking for some low-cost fun and something exciting to get the kids out and moving, Ellenbrook Fairy Doors delivers on both counts. Visit the Ellenbrook Fairy Doors Page to see more of these beautiful doors or to request a clue.
If you're wondering how to go about painting some rocks to swap, why not check out our blog full of rock painting hints and tips or head from there to one of the many rock painting groups based in Western Australia.