The count down to Christmas has begun and to help make that count down extra special Buggybuddys has put together a list of the best non-chocolate advent calendars that will delight kids of all ages.
Lego Advent Calendars
LEGO City, Friends, Harry Potter and Star Wars Advent Calendars.
The perfect advent calendar for any LEGO fan! Kids can wake up to a buildable gift every day in the run-up to Christmas with a LEGO advent calendar with several themes available. Make your choice from the  LEGO City Advent Calendar, LEGO Harry Potter Advent Calendar,  LEGO Star Wars Advent Calendar or LEGO Friends Advent Calendar.  RRP $49.99 available from Amazon Prime.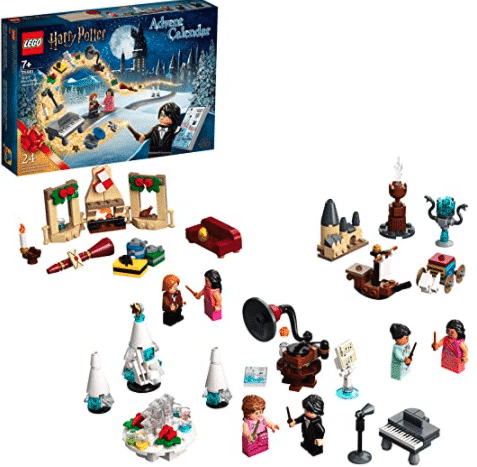 Playmobil Advent Calendars
There are several themed Playmobil Advent Calendars on the market this Christmas ranging from Santa's Workshop, Christmas Ball and Christmas Workshop to Farm, Pirates and event Back to the Future!  Prices start from $32 from Amazon.
Toy Advent Calendars
LOL Surprise
Unbox 25+ Surprises with L.O.L. Surprise! #OOTD Outfit of the Day. The perfect gift to countdown to Christmas unbox 1 surprise every day. RRP $59.99 available at Myer.
Ooshies DC Deluxe Advent Calendar
All your favourite Ooshies DC XL characters are now available in the Ooshies 2020 Advent Calendar. Collect all 24, enough for every day of December leading up to Christmas! RRP $39 at Big W.
Hot Wheels
Make the holiday season a countdown with this Hot Wheels Advent Calendar! Featuring colourful Christmas-themed packaging and 24 windows for a daily surprise, start unlocking goodies on the first day of December for a Christmas countdown in style. RRP $27.95 plus postage at catch.com.au
Polly Pocket
Count down the festive season with the Polly Pocket Advent Calendar. Play out the snowy storytelling fun with micro surprises including fun Polly Pocket dolls, dwellings, animals, vehicles and more. $45 Amazon Prime.
Mochi Squishes Advent Calendar
Enjoy some squishy fun with the Mochi Squishie Advent Calendar. With interesting surprises behind each door, your kids will get 24 unique Christmas cute mochi squishy's toys including Christmas style Snowman and Santa. $31 from Amazon Prime.
Stationary Advent Calendars
Kmart
The Kmart Christmas Calendar is a good value stationary calendar that comes with Christmas themed surprises such as erasers, stickers and pencils. RRP $10.
Smiggle
If your child is a Smiggle fan then you can't go wrong with the 2020 Smiggle Advent Calendar. The Calendar has 25 days of limited edition Smiggle stationery surprises. Plus – Find 1 of 30 lucky tickets inside and win a HUGE Smiggle shopping spree! RRP $44.95
Arts and Craft Advent Calendars
Slime Advent Calendar
Is it Christmas yet? The wait can still feel like an eternity for a kid, but Advent Calendars act as the perfect countdown gift. This Slime Advent Calendar offers your kids a cute way to welcome their favourite holiday year after year. Kids will open one door a day for 24 days to discover something that will delight them. $29.52 from Amazon Prime

Aquabeads Advent Calendar
Have some Christmas fun with the Aquabeads Advent Calendar. Includes a winter themed background sheet for extra play options. $32.99 from OzGame Shop.
Play-doh Advent Calendar
Get creative with this Play-Doh holiday countdown calendar. 24 secret doors hide a different surprise for each day of the season. $55 available from OzGame Shop.
Crayola Christmas Countdown Advent Calendar
The Crayola Christmas Countdown Activity Advent Calendar includes fun craft projects, gifts, and colouring activities to help kids count down to Christmas. The 24-day calendar features an exciting new activity each day so kids ages four and up can stay engaged all season. $29.99 available from ebay.com.au
Beauty Advent Calendars
Bomb Cosmetics
Bomb Cosmetics offer two choices of Advent calendars,  The Xmas Bath Blaster and The Bomb. Each is filled with gorgeous bath bombs which are made with essential oils and natural ingredients. Price guide $22.33 – $49.66 with Amazon Prime.
Body Shop
Indulge the teen in your life with the Body Shop Make It Real Advent Calendar. It's jam-packed with unexpected treats to uplift, pamper and rejuvenate. RRP $100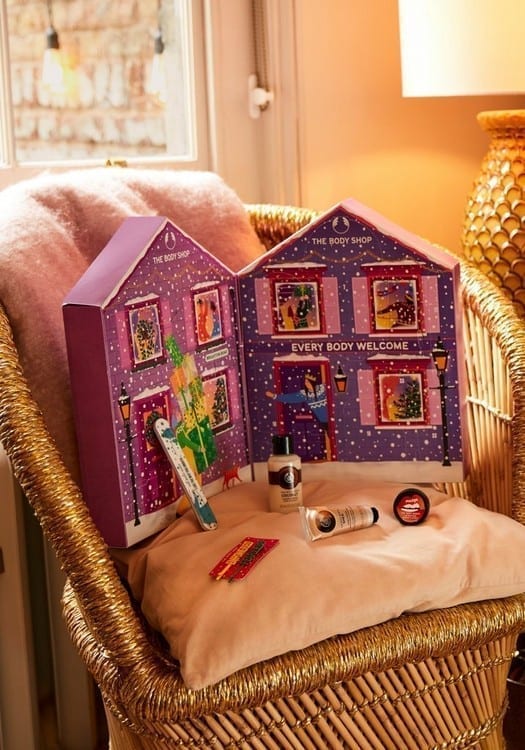 Jewellery Advent Calendars
Christmas Charm and Bracelet Calendar
This DIY bracelet with a different charm or bracelet for each day of December is a fun way to count down the days until Christmas. Available from Groupon. $19 for one or $35 for two advent calendars.
Book Advent Calendars
Disney Storybook Collection: Advent Calendar
Count down to Christmas with all your Disney and Pixar friends with the Disney Storybook Collection Advent Calendar! Unwrap 24 books this festive season and enjoy a magical tale every day in the run-up to Christmas. $24 available from Target.
Peppa Pig Advent Calendar 24-Book Collection
The perfect advent calendar for any young Peppa Pig Fan! Find a surprise mini storybook behind each door in the Peppa Pig Advent Calendar, plus a special Christmas story for Christmas Eve. Put the books back inside the windows, so you can reuse the Advent Book Collection every year!
For more Christmas ideas visit our Christmas in Perth page.
Disclosure: This site contains affiliate links to products. Should you choose to use the links, it does not cost you anything. We may receive a small commission for purchases made through these links. As an Amazon Associate, we earn from qualifying purchases.