If you are looking at giving your little guy a new stylish look over the holidays, then a quick visit to Barbertown is a must! With a stylish street urban theme and funky music playing the staff at Barbertown make you feel welcome and at home straight away.
I brought my 4 year old in for a new style after his fine and flyaway mane was looking a little hectic, there always seems to be young boys getting their haircut here, and I think the cool arcade game next to the waiting area is a good reason for them wanting to come back time and time again. My little guy loved playing the old classic games from the 80's and I had to keep reminding myself I'm not a kid anymore when I was helping him out….cue the "pew pew" sound effects and celebrations when I finally shot that naughty alien spaceship!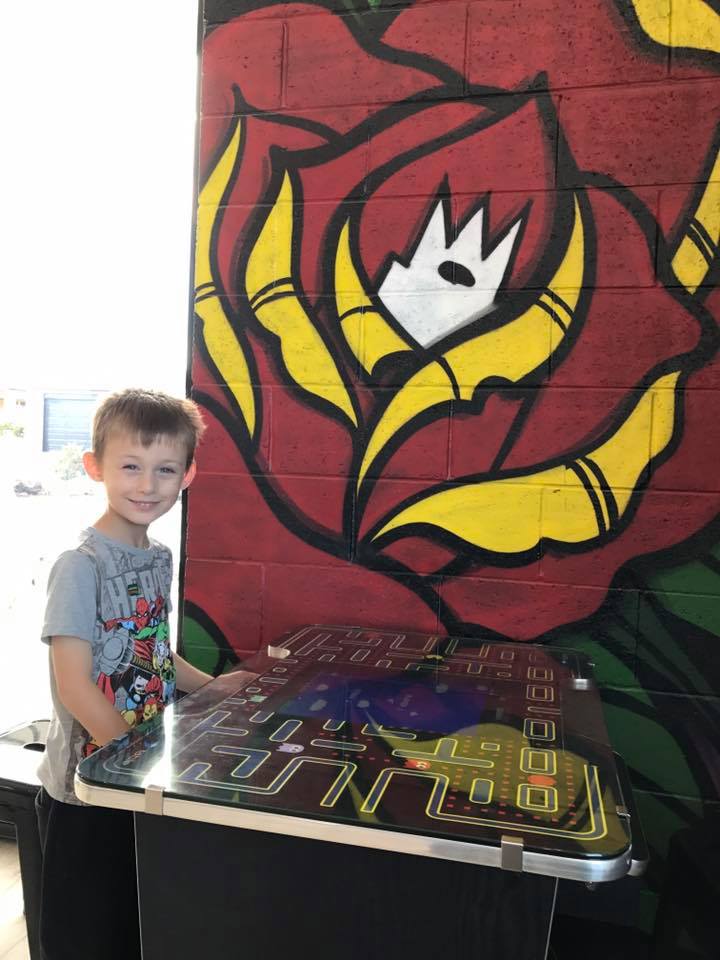 After a short wait Jay called us up and he was extremely helpful giving me guidance as to what would work best for my son's eratic hair. Jay worked fast but had a great attention for detail, ensuring it was exactly as I imagined. When he was finished my son was super excited with his new "big boy" haircut and was offered a lollypop to finish it.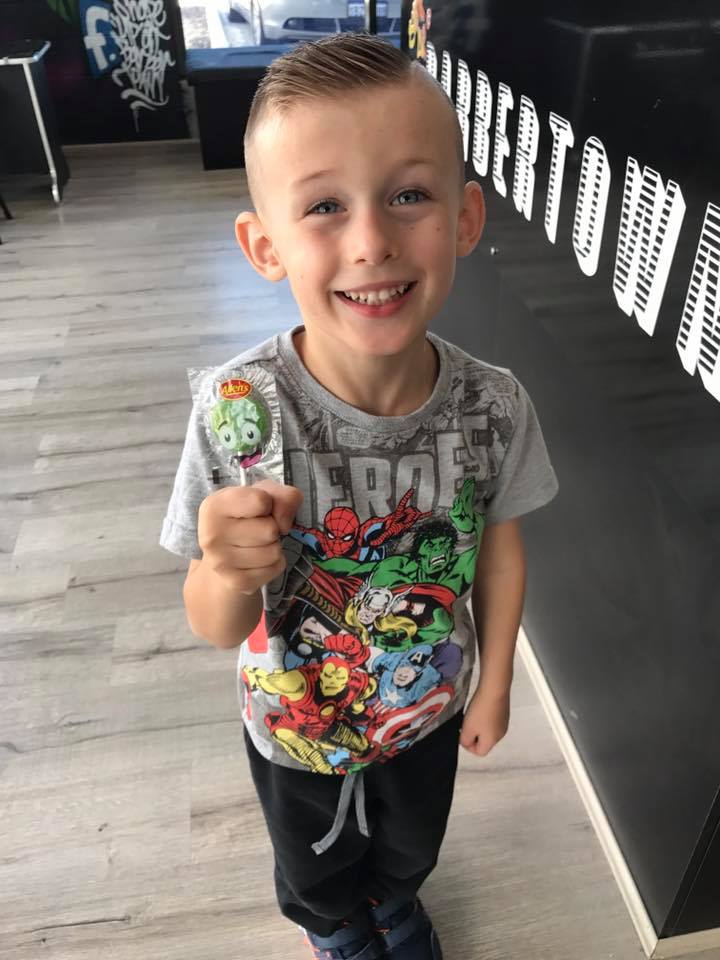 Barbertown shop locations are in Hocking, Banksia Grove, Aveley and a brand new shop in Butler which opened a few weeks ago.
This would be a great place for a Father & son outing together, as there is always sport showing on the big TV and sports memorabilia on display. They also have a great product display, perfect for birthday, christmas & fathers day presents!
Check out their website for pricing and locations.
And each store has their own FB page to stay up to date and see the latest styles and happy customer testimonials.