Baby Spa Perth is located in Subiaco and provides relaxing hydrotherapy and massage sessions for babies from 2 days to six months. The sessions are designed to strengthen muscles and bone structure, improve sleep quality, and reduce discomfort from colic, wind, and constipation.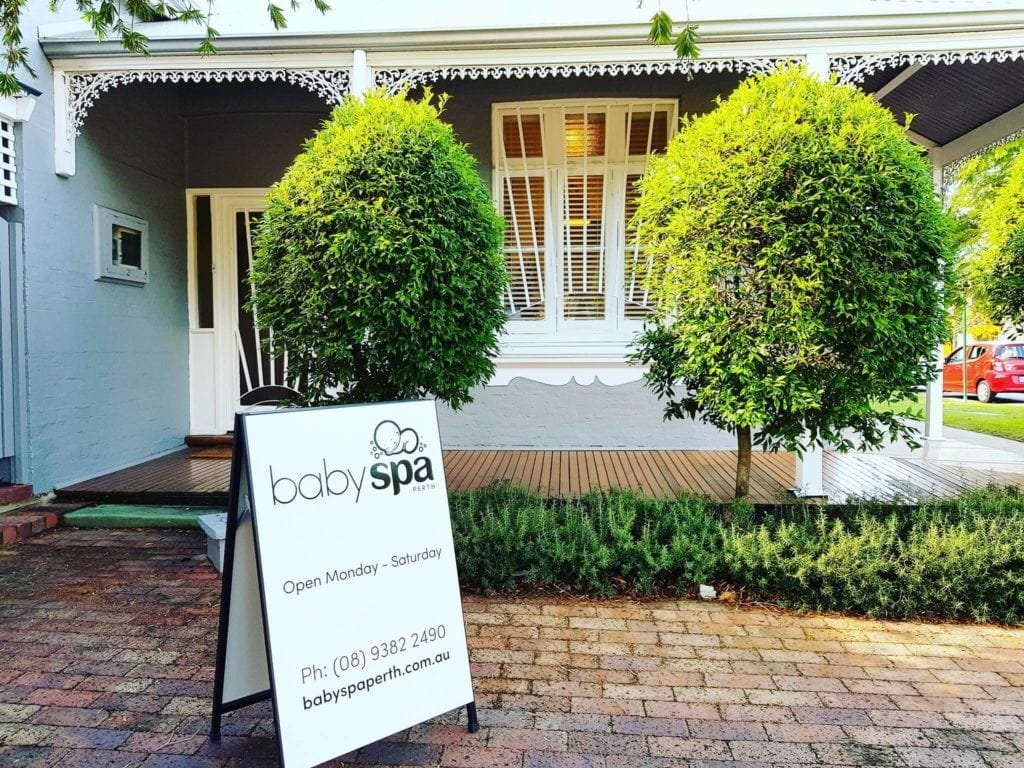 Upon arrival my 11-week old son and I were greeted by the friendly staff, shown to the waiting room and left to complete some paperwork – the waiting room is cosy and inviting, with seating inside or outside in the courtyard.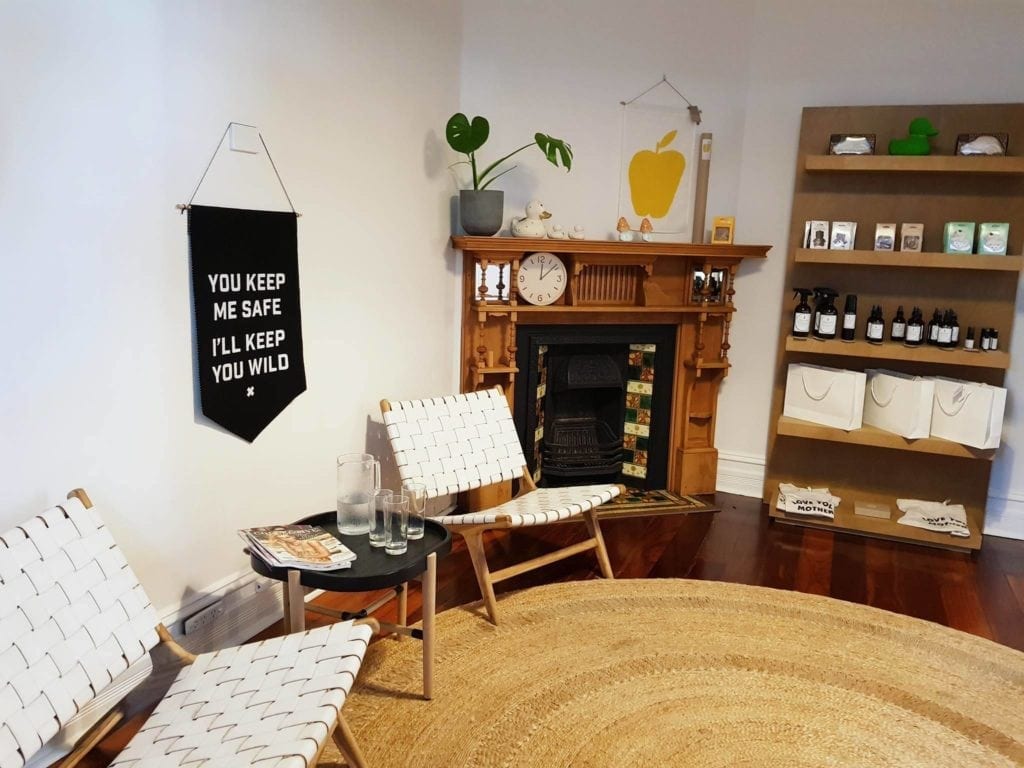 There is also a separate waiting room that offers a little more privacy just for mums and bubs, it perfect for feeding your baby and connecting with other mums.
At the beginning of our session our therapist introduced herself and took us through to the hydrotherapy room, the room is set up with 2 spa pools that can fit up to 4 babies in each pool, the water is clean and sterilised and safe for baby's sensitive skin and those with eczema.
Babies under 8 weeks old swim in individual pods until they have received their first set of immunisations, this room consists of 4 deep-skin individual pods.

Sessions are one-on-one, so your therapist will always be there with your baby. Babies are weighed before each session if you bring along your purple baby book the therapist can record your baby's weight. Swim nappies and swimsuits are provided.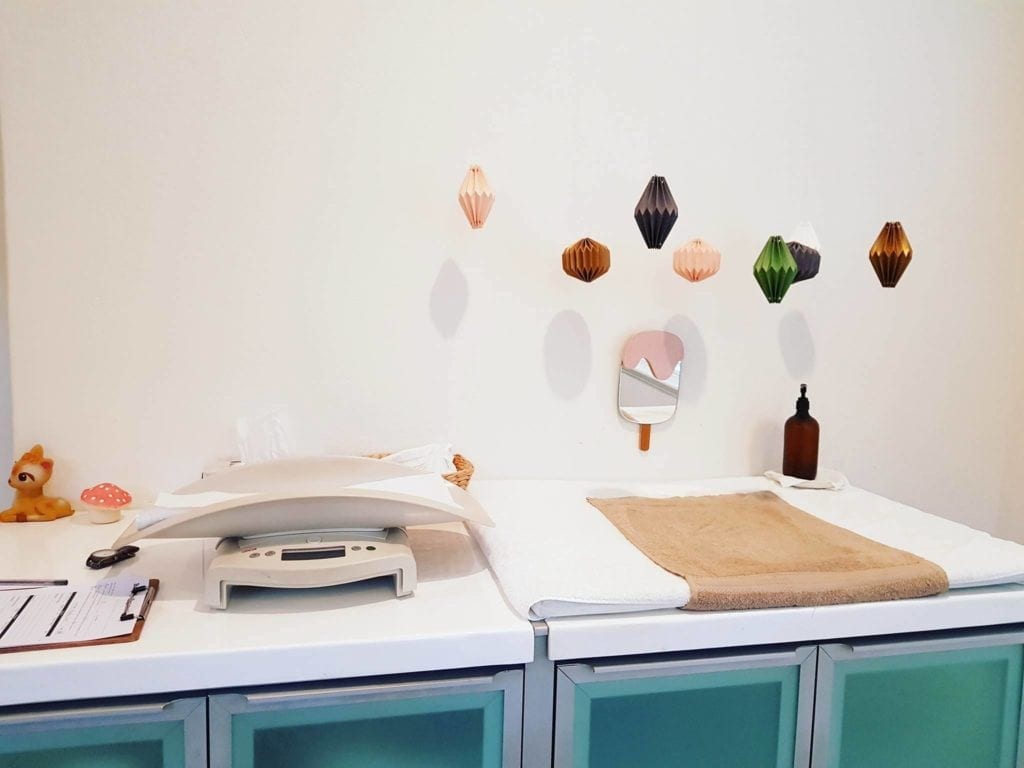 I was a little uneasy at first about the flotation device, but once I was shown how the device works we gave it ago and my little boy loved his massage. The flotation device is called a Bubby, it fits loosely around the neck and supports the baby's head by the chin and the back of the head.
It didn't take long for my little boy to realise that he could make his way around the pool by kicking his legs, he loved the freedom the Bubby allows babies to experience.
After 15-20 minutes my little boy was starting to become restless, the therapist removed the Bubby, she had him floating on his back and did some water play with a cup which he surprisingly enjoyed.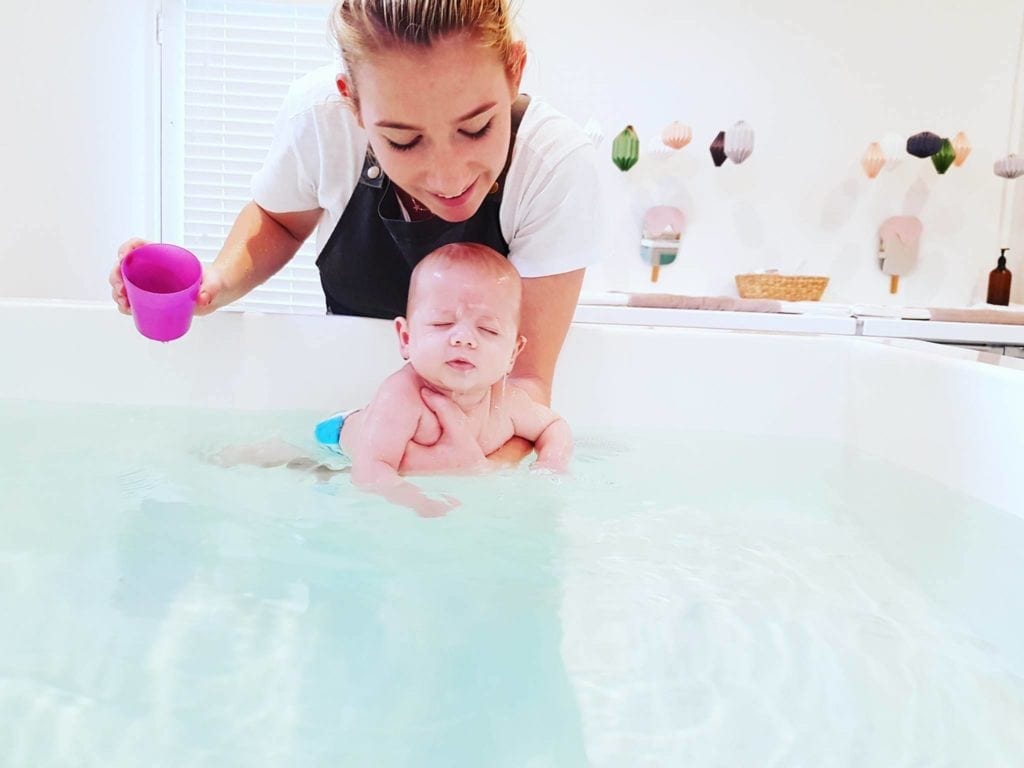 After the hydrotherapy part, warm towels are on standby, then babies are treated to a full body massage. My son loved it, he was smiling and laughing the whole time. All therapists are fully trained in infant body massage by Beth William who also runs workshops for parents – contact Baby Spa Perth for more information.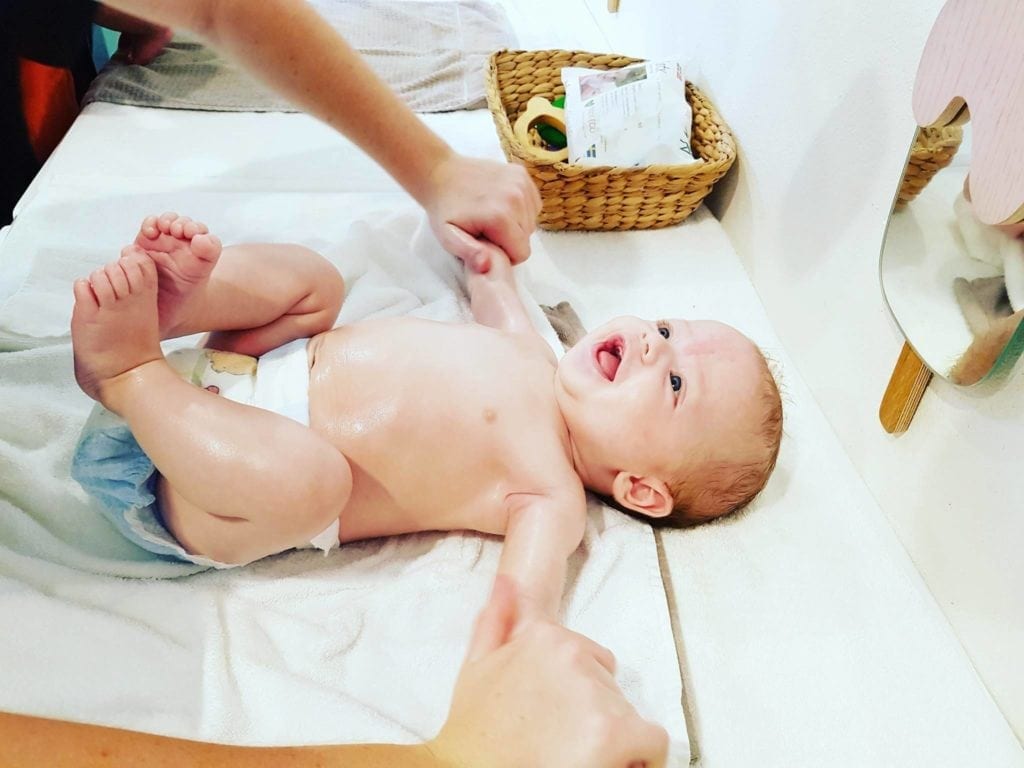 Appointments can be made online, via email or over the phone. Allow an hour for your appointment, the ideal time to come is after your baby has had a long sleep and feed. Baby Spa Perth is open Monday to Saturday 8:30am – 4:30pm, the last booking is at 3.30pm.
I left feeling so connected to my baby, and so thankful for the experience we just shared together. Our therapist for the day was Maddy, I couldn't speak more highly of her, the time and care she took with my son was second to none. My son was pretty hungry after the session, after a good feed he slept for about 5 hours straight. The Baby Spa Perth gets a 5 star from me, I highly recommend!
68 Coghlan Road, Subiaco
(08) 9382 2490
info@babyspaperth.com.au
www.babyspaperth.com.au
www.facebook.com/babyspaperth