Timezone is a family oriented video game amusement facility which promises to be 'your one stop spot for total fun!'
Timezone was first established in Perth over 30 years ago and have since expanded throughout Australia. There are currently 5 locations in Perth – Baldivis, Fremantle, Innaloo, Joondalup and Northbridge. We visited the Timezone branch in Joondalup.

There are two ways to play at Timezone. You can either load up a Power card with a set amount of money or purchase one of their timed play packs. We opted for the timed Mega Value Pack currently offered which for $25 included:
– 90 minutes unlimited standard and ticket games
– 150 pre-loaded Power tickets
– 2 x prize games
– 1 x Typhoon Simulator
We used the Entertainment Book voucher which gave us Buy-One-Get-One-Free timed game. That meant that both Miss 7 and Miss 5 could both play for an hour for just $25 which proved to be great value.
Timezone is crammed packed full of a wide assortment of video games to suit kids of all ages. Car racing fans will not be disappointed! Several of the machines offer you the chance to win prizes from confectionary to cuddly toys to games consoles.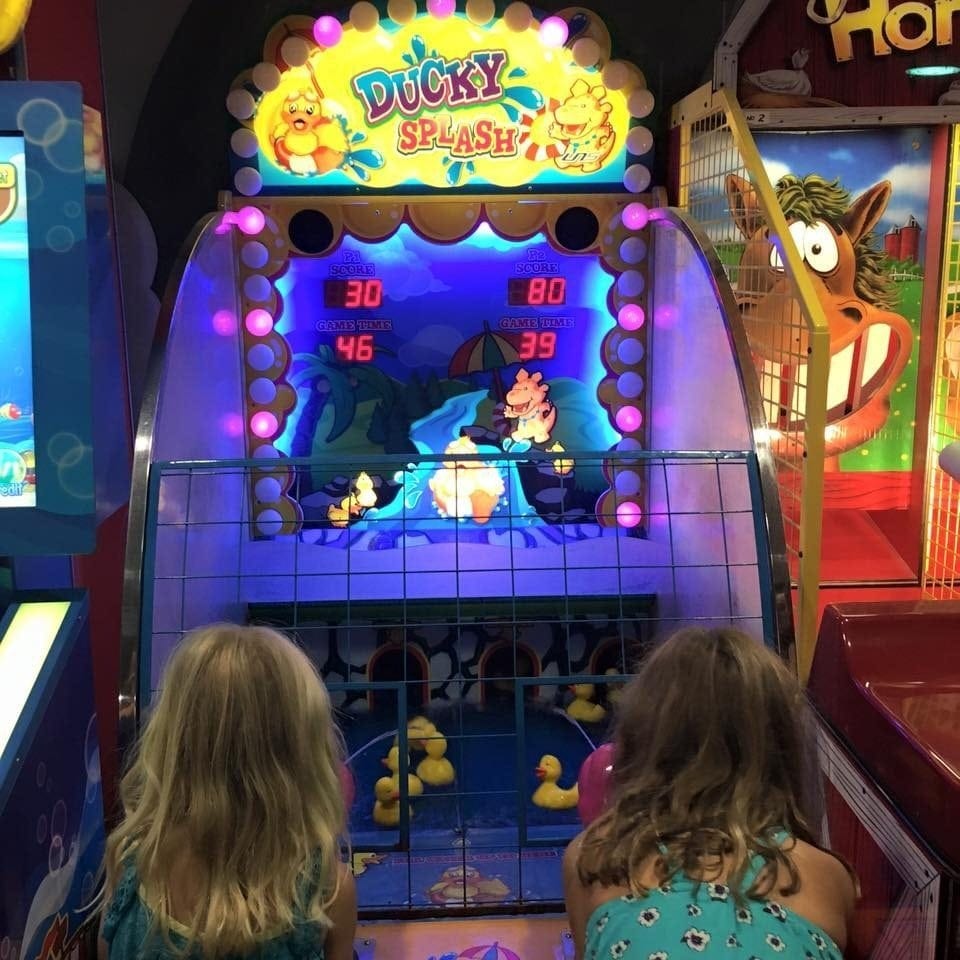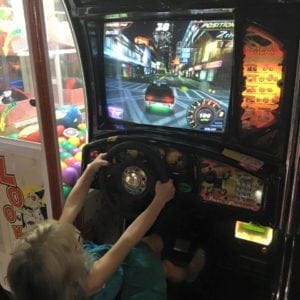 Our timed play pack included a ride on the Typhoon for 2 people (usually $6). The Typhoon is a simulator experience where you can pick your own ride. Miss 7 chose The Snow Ride which visually took us sledging down snowy mountains dodging pine trees while the chair we sat in vibrated and rocked along.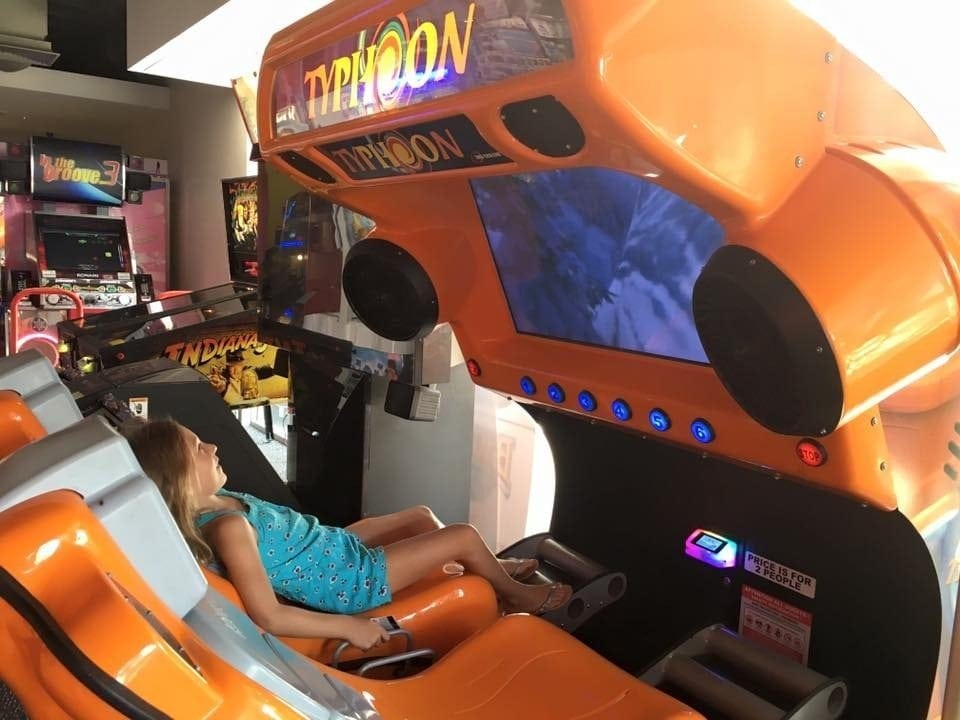 At the end of the hour timed play, we were able to exchange our power tickets for any of the prizes on offer. A timed play pack will only give you a set amount of tickets to use. With a loaded Power card where each game played costs a set amount, you accumulate tickets with each game play. The number of tickets depend on how well you perform during the game.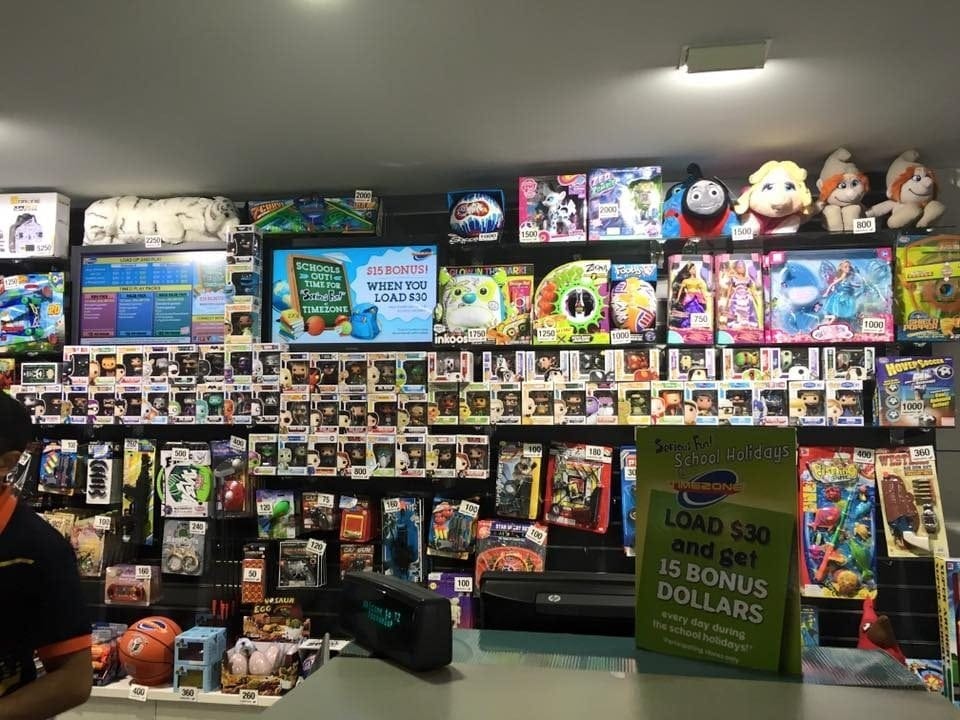 The girls both had 150 power tickets to spend so they chose a tub of slime, a lolly stick and a small bag of candy floss each. Prizes start from 10 tokens.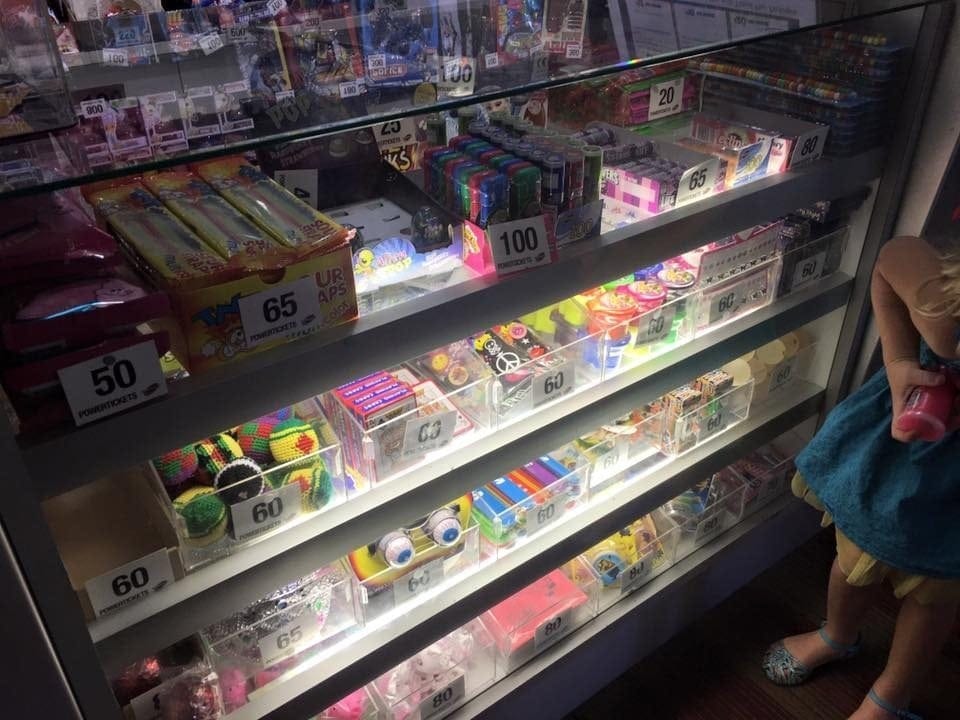 Timezone also offers kids parties costing from $20 per head and include one hour of unlimited standard and power ticket games, 1 vending game, 1 feature game, 150 power tickets for every guest and free use of the party room. Minimum of 6 people is required.
Both my kids had a great time at Timezone and it's a fun place to visit on a hot or rainy day. The timed play packs offered great value and the kids enjoyed being able to play one game after the next without having to be told they had spent all their money. Timed play packs range from $12 – $25 per person. See in store for more details.
For more information visit timezone.com.au
Find more places to visit with kids in Perth