Travelling as a family is a fantastic experience, but it can also come with its own unique set of challenges. With the right preparation and planning, however, you can make sure your next family trip goes off without a hitch! In this blog post, we'll be discussing key strategies for successfully (and stress-freely!) creating unforgettable family travel experiences that will last well beyond your vacation.
From creating a checklist for packing to utilising technology to stay connected on the go, read on to learn how you can make sure your next adventure comes to life just the way you want it. No matter where your travels take you and who joins in on the fun, these tips are surefire ways to ensure everyone has an amazing time – even as they explore unknown places! Get ready: get out those suitcases and let's begin plotting an epic adventure!
Research your destination and plan ahead
Before embarking on your next travel adventure, it's essential to research your destination and plan ahead. By doing so, you'll have a better understanding of the key attractions, accommodation options, and transportation methods available to you. Whether it's exploring a bustling city or relaxing on a remote beach, being informed ahead of time will allow you to make the most out of your trip.
You might discover a hidden gem that you would have otherwise missed, or find a more affordable lodging option that meets your needs. Plus, by knowing your transportation options, you can avoid unnecessary delays or confusion upon arrival.
By taking the time to research and plan, you'll be able to travel with confidence and make unforgettable memories. You can find your next holiday destination by reading reviews online or using a travel planning app to map out your itinerary. If you're feeling adventurous, why not take an online quiz to help you determine the perfect place to go?
Develop a budget and stick to it
We've all been there – planning a trip and getting carried away with all the activities, shopping, and dining options. But before you break the bank, it's essential to develop a budget and stick to it. Determine the amount of money you can realistically spend for the trip, taking into account expenses such as transportation, accommodations, food, and souvenirs. Creating a budget doesn't have to be complicated.
Start by researching the costs of the major expenses and then set aside some extra cushion for unexpected expenses. With a well-planned budget, you'll be able to enjoy your trip without the stress of overspending.
Take safety precautions
Travelling is an amazing experience that allows you to explore new cultures, cuisines, and traditions. However, it is important to prioritize safety when travelling, especially if you are headed to a new and unfamiliar place. Before embarking on your adventure, it is essential to research safety tips that will help you avoid potential danger.
Additionally, investing in family travel insurance can give you peace of mind, knowing that unforeseen events that may arise during your trip are covered. Whether it be natural disasters, lost luggage, or medical emergencies, having travel insurance can greatly ease the burden of unexpected expenses and save you from unnecessary stress. So, take the necessary safety precautions and enjoy your travels with a worry-free mind.
Create a detailed itinerary with flexible timing
You want to make sure you see all the sights, but you also want to leave room for unexpected activities that may arise during your travels. That's why creating a detailed itinerary with flexible timing is key. By mapping out your day-to-day schedule, you can decide which attractions are a must-see and which ones you're willing to skip.
However, don't forget to build in some free time to explore and discover hidden gems that may not have made it onto your initial list. With a flexible itinerary, you can have the best of both worlds – a structured plan and the freedom to go with the flow.
Pack light but don't forget the essentials
When it comes to packing, less is often more. However, that doesn't mean you should skimp on the essentials. A first aid kit can be a lifesaver in unexpected situations, while medication will ensure you stay healthy throughout your journey. And let's not forget about snacks – because who wants to be hangry while exploring a new place?
Maps and guides are also crucial, especially if you're in an unfamiliar area. And lastly, don't forget any other important items that you may need on your trip. By packing light but wisely, you'll be fully prepared for whatever adventure comes your way.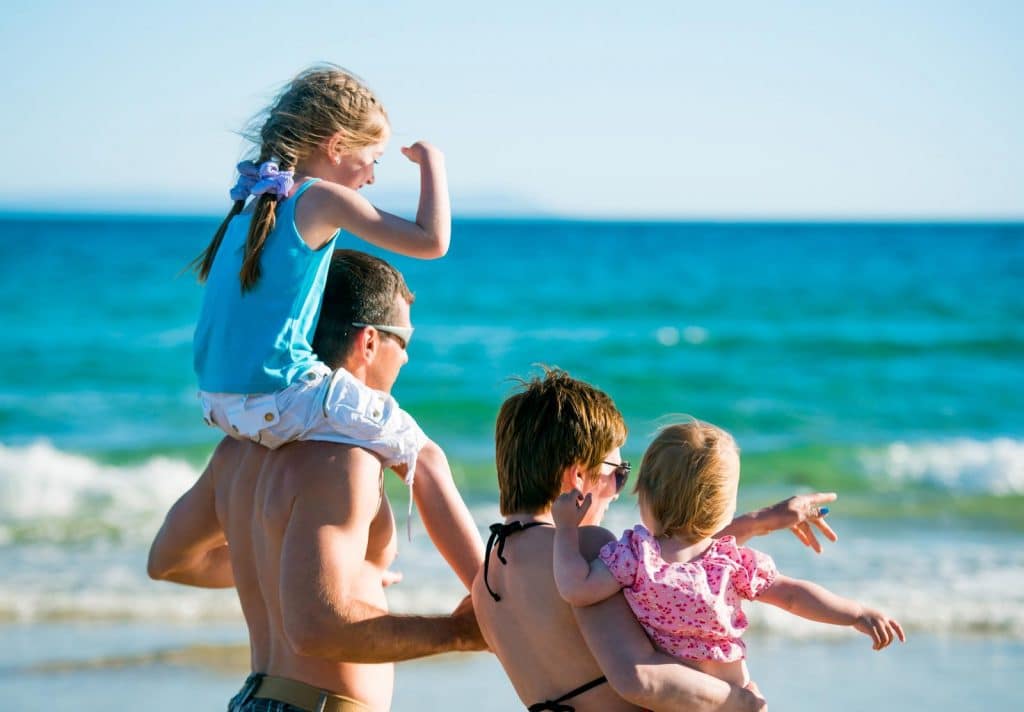 Planning a successful and stress-free family travel adventure involves lots of research, budgeting, planning, and preparation. From researching the destination to developing a budget to taking safety precautions – staying organized is key. Spending time creating a detailed itinerary with flexible timing ensures that your trip goes as smoothly as possible.
Packing light but remembering the essentials is also critical for success – don't forget key items like a first aid kit or medication. Lastly, leave room for adjustment and flexibility during the trip in case an unexpected change pops up. With careful planning and attention to detail, you can enjoy a successful and stress-free family travel adventure!