For over a decade the magical location of Gnomesville has delighted children and adults alike. Its origin is still a mystery with many theories in circulation. It is estimated that over this time the population of Gnomesville has grown to over 10,000 gnomes!!!

Gnomesville is located at a big roundabout on Wellington Mill and Ferguson Road. It is well signed and cannot be missed.
Recent upgrades to Gnomesville have made it an even safer and more enjoyable outing, especially for children. A new car park means no more parking on the main road. The best addition though has to be the new toilets located in the car park (our last visit was cut short due to toddlers needing a toilet break, so this was great to see).
Elevated boardwalks and flat paths make it very accessible for prams etc. and there are a few picnic tables on site to stop and relax.
The best part of course is the gnomes. There are so many special characters to spot.
"COVID Gnome"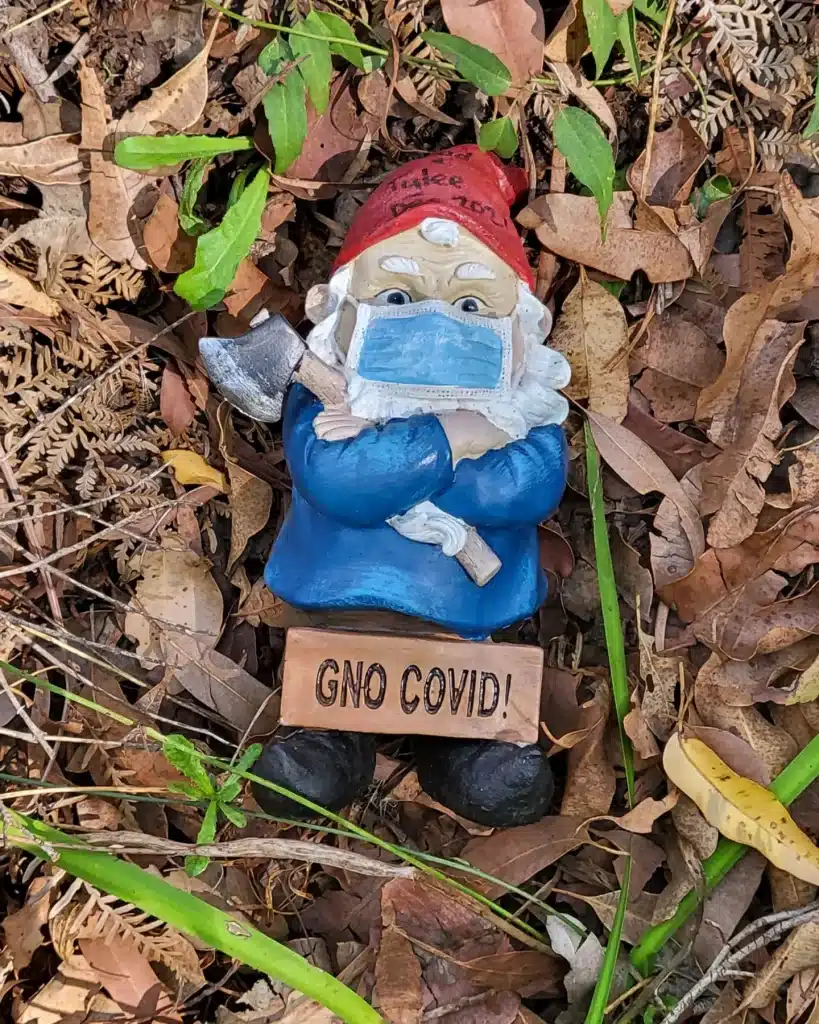 "E.T Phone Gnome"
"Gnome sweet gnome"
Sport team Gnomes
Gnomesville Police Station
Pensioner Gnomes (broken)
and even Gnomesville Detention Centre (for the naughty gnomes!)
Family Gnomes and even one family of gnomes having a bbq!
Anyone is allowed to leave a gnome (within the boundaries of Gnomesville). Just don't leave them too close to the creek as sometimes it floods and the gnomes swim away!
Gnomes can be purchased from garden centres, Bunnings etc, or better yet, support the local community and buy one from the nearby Ferguson Valley Visitor Centre. It's a good idea to write your name on your gnome. We couldn't find ours, we just remember he was a short guy with a red hat…..
Gnomesville is located in the beautiful Ferguson Valley. Lot 4059 Wellington Mill Road, Wellington Mill. It is about a 2 hour drive south of Perth or a 30min drive east of Bunbury Admission is free.
Find more places to stop on a trip to the South-West