Like many Aussie families, we just love watching Lego masters together. We were stoked to head along to Brickman's very own creation… the Jurassic World by Brickman exhibition. If you haven't visited yet, make sure that you do. Its popular run has been extended and is open now, until March 19 2023. The iconic movie franchise Jurassic World has been brought to life by Ryan McNaught, aka "Brickman", the star of the Lego masters tv series. This fun and interactive exhibition took a mind-blowing six million bricks and whopping 10,000 man-hours to build.
Your very hands-on adventure to the island of Isla Nublar begins by entering the famous Jurassic World gates. A voice over the PA system welcomes you to Jurassic World, giving the feel that you're visiting the actual island. It will bring out the kid in everyone.
The first room, aka information centre, has a contoured Lego map showing where to find the dinosaurs, displays and interactive building elements.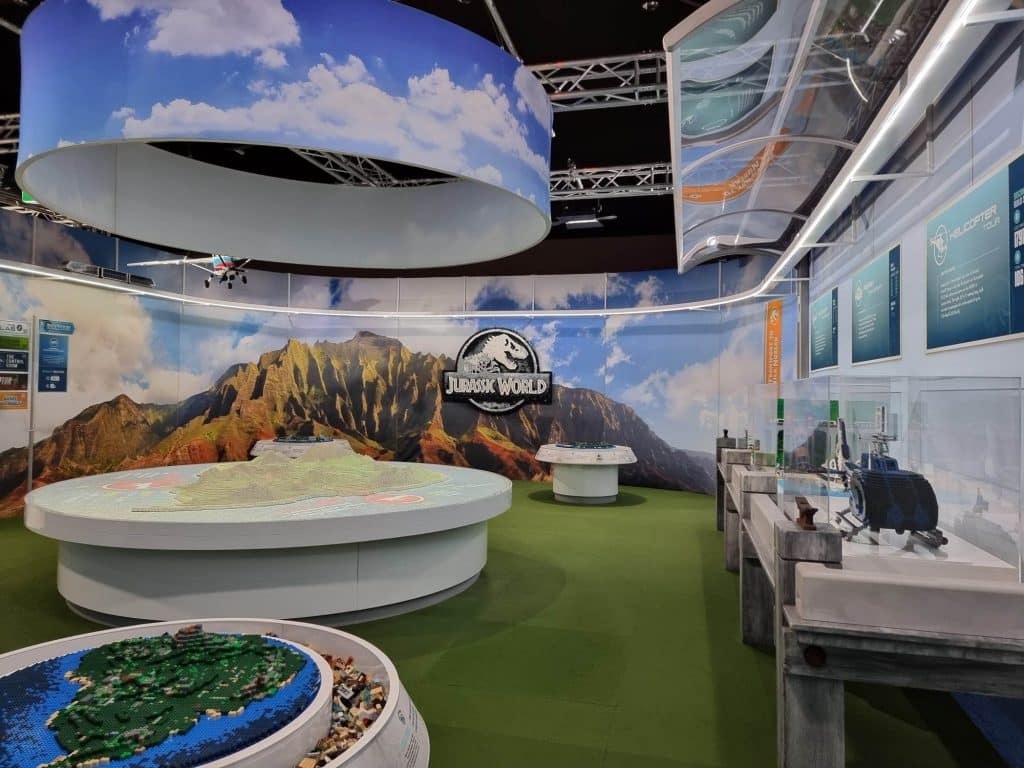 From there, you enter the hi-tech lab, where you can make a mutant dinosaur. LC loved using the iPad instructions to create a small piece to be added to the wall mural.
Next, walk under a ginormous green Brachiosaurus that's made of Duplo! This is guarding baby dino eggs.
This area is perfect for the littlest Lego lovers. Here tiny hands can make a dino using Duplo blocks.
Uh-Oh! Some dinosaurs have escaped! You only have two minutes to make a dinosaur footprint out of Lego, so it can be tracked.
We both failed at that challenge, but it was fun!
You can get up close to the Velociraptors – if you dare!
And just like in the Jurassic Park movies, there is only one way to leave the island…being chased by a very angry T-Rex in a jeep! This is a brilliant photo opportunity.
We were very lucky to visit on the same morning as Brickman, so got a pic with the man himself! Ryan told us that the T-Rex head was one of the most challenging builds he's ever done. He even ended up in the hospital after cutting his head open on one of the ferocious dino's teeth!
For the last activity, we made the best getaway car we could. Then tested it on the ramps and tracks.
Of course, there's a gift shop that is stacked with all the dinosaur merch and lots of Lego sets too. There's something for all budgets if you want to take home a keepsake.
Jurassic World by Brickman is on now until March 19 at Perth Convention Centre. We'd previously enjoyed Ryan's Wonders of the World Exhibition and this has been taken to a whole other level! Take your time, read the fun facts, and enjoy the interactive displays. It should take around 40mins to an hour to go through the exhibits. Like Lego itself, the exhibition is truly enjoyable for all ages and beautifully themed. Thank you, Brickman, for creating such an awe-inspiring space.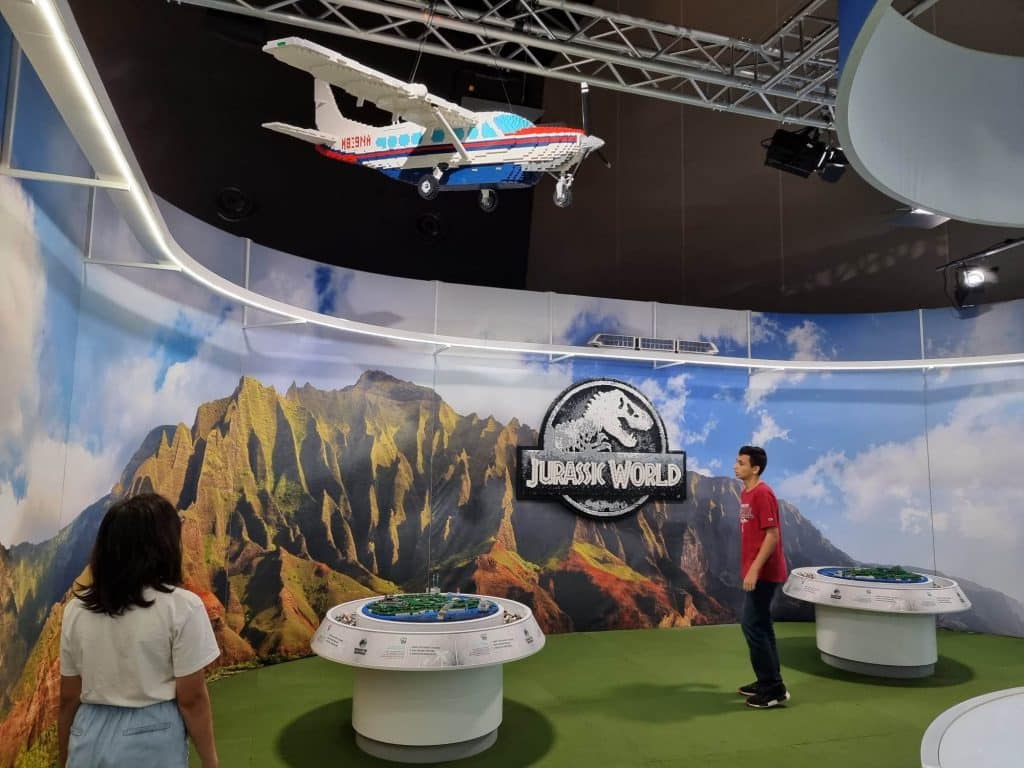 Jurassic World by Brickman – The Details
Tickets: $29.90 adults, $19.90 kids, $82.90 family. Under 3 is free (prams must be left at the door).
While you're there, why not grab a tasty treat in the city? See our guide to family-friendly dining in Perth CBD here.
Find more things happening around Perth