If you're passing through the lovely country town of Bridgetown, be sure to make time for a stop at FATS. This stands for Food, Art, Toys and SANTA! You won't be able to miss the quirky café and giftshop, on the main highway through town. Just look for the bright red ute (aka "Ruby the red nosed subi"), stacked with gifts, with Santa at the wheel!
The tasty Fat Betty coffee, cake & bagel menu has a focus most definitely on bagels. Little Chef didn't eat, having had a pie on an earlier stop at a country bakery. If you're stopping by for coffee and cake, there are plenty of treats in the chiller cabinet.
I loved the "Mork and Mindy". Usually served on a rye bagel, I opted for the GF version, and I would have never have spotted the difference. Topped with goat's cheese, fresh beetroot, walnuts and maple syrup… all I can say is Na-nu, Na-nu! So delicious.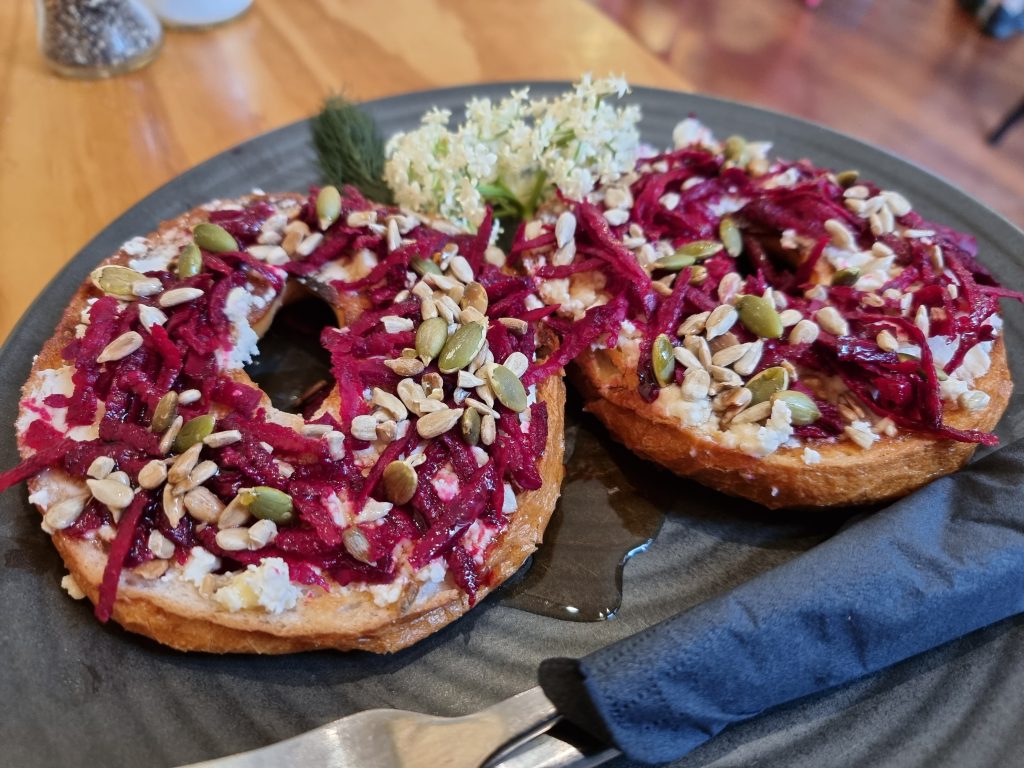 After you've filled your belly, be sure to take a walk through the magical Fat Santa's Christmas Shop. This festive space is there year-round and is packed full of so many beautiful Christmas decorations.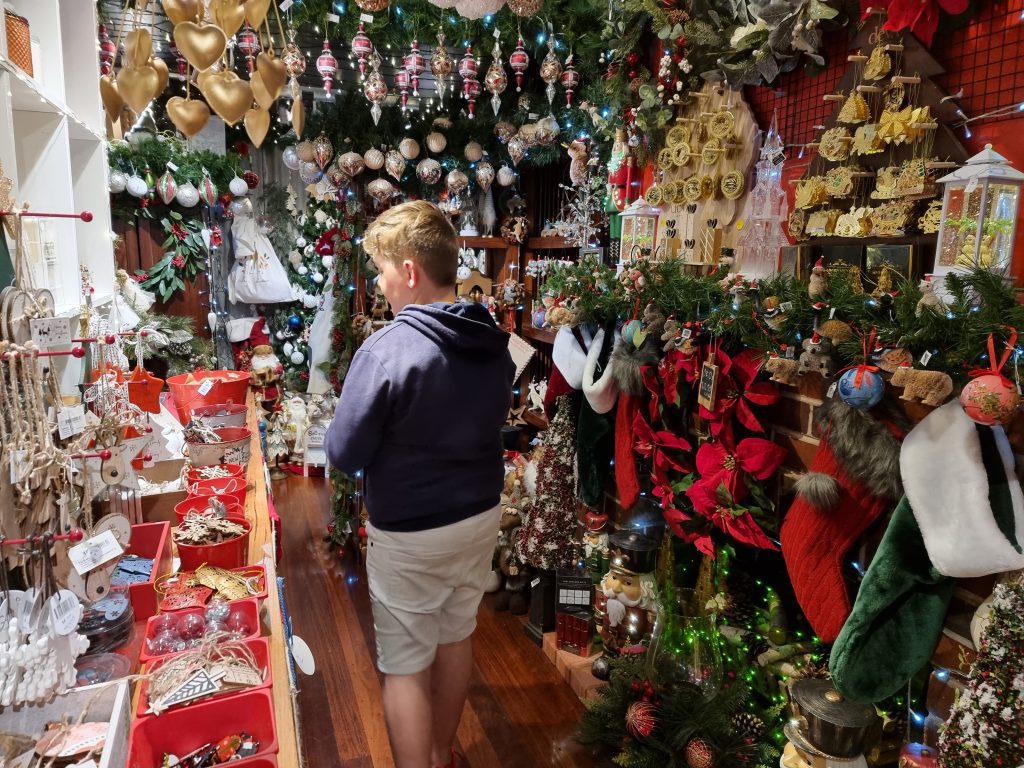 If you find it difficult to come away without buying an ornament for your tree, kids will find it equally challenging to not want to put something in the little Fat & Happy Toy Store on their Christmas wish list! FATS also stocks a lovely range of local art in the Fat Arts gallery, by owner and artist Nic Fabiszak, who has a studio out the back. Sadly, I didn't get any images of his fun, cartoon like artworks.
Quick kids' checklist:
Children's Menu
High Chairs
Toilets & Baby change
Indoor and Outdoor seating
And the nearby Bridgetown Memorial Park has a fully enclosed and gated playground. The park is just a short stroll down the street from FATS.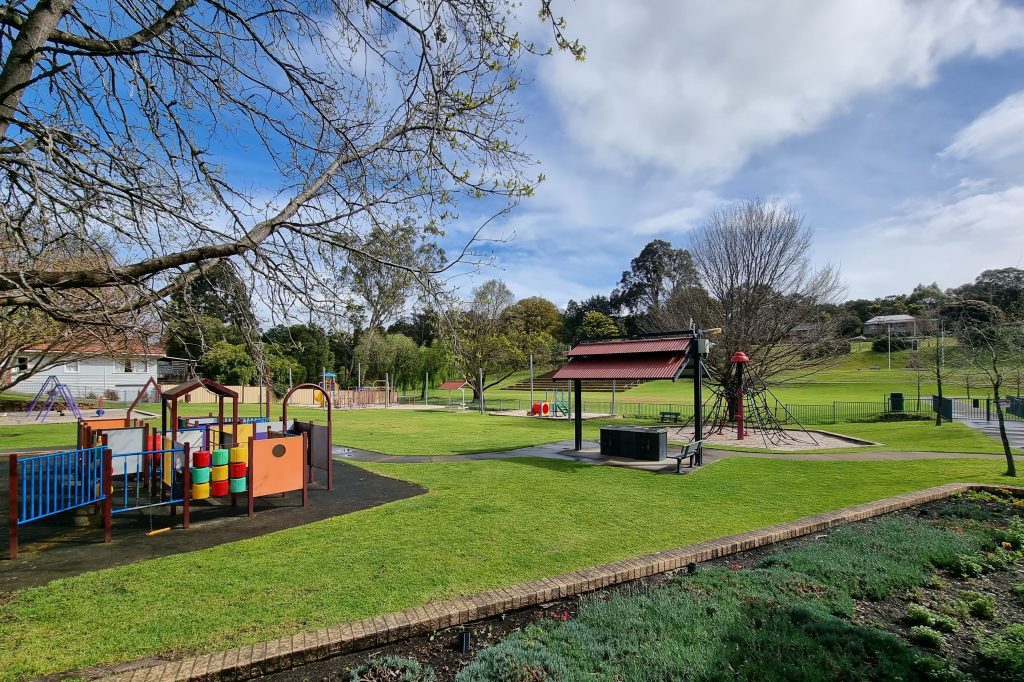 It also has BBQ and picnic facilities.
Find FATS Bridgetown at 179 Hampton Street, Bridgetown.
Get more info on their Facebook Page.
Discover more kid-friendly cafes in Perth here.