Situated on the edge of the Princeton Estate in Stirling is the Blue Lotus Cafe. This relaxed, modern cafe is conveniently within Waldecks garden centre so you can get your coffee fix or a bite of lunch while shopping for garden or giftware.
Blue Lotus Cafe features a fully fenced and gated playground area outside, which is covered by a shade sail in warmer months. Inside this play area, there is a colourful plastic castle that is popular with most kids. The castle has an easy to climb ladder and a small slide, and tunnels and holes to crawl through.
Separate from the castle is a free-standing slide, two plastic rocking horses, and three little tikes cars to share.
There are three chalkboards mounted to the back wall with chalk available from the staff inside. There is a bench and chairs under the window for parents to relax on while littlies play.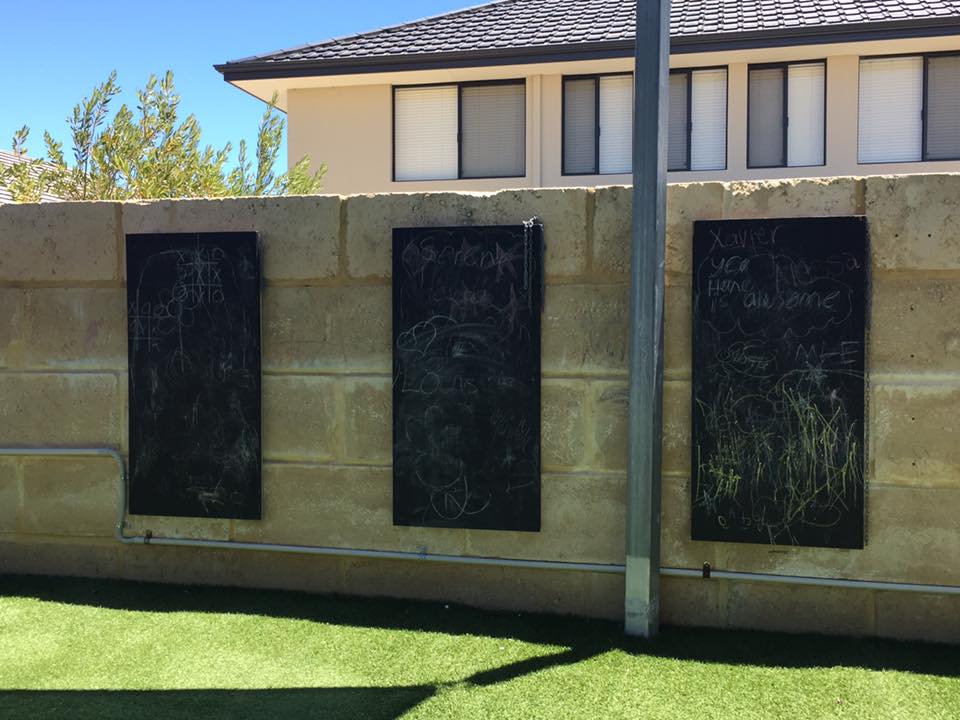 The cafe has seating inside and outside. There is window seating and a sliding door close to the playground if you'd rather be inside than out, but still keep an eye on the kids.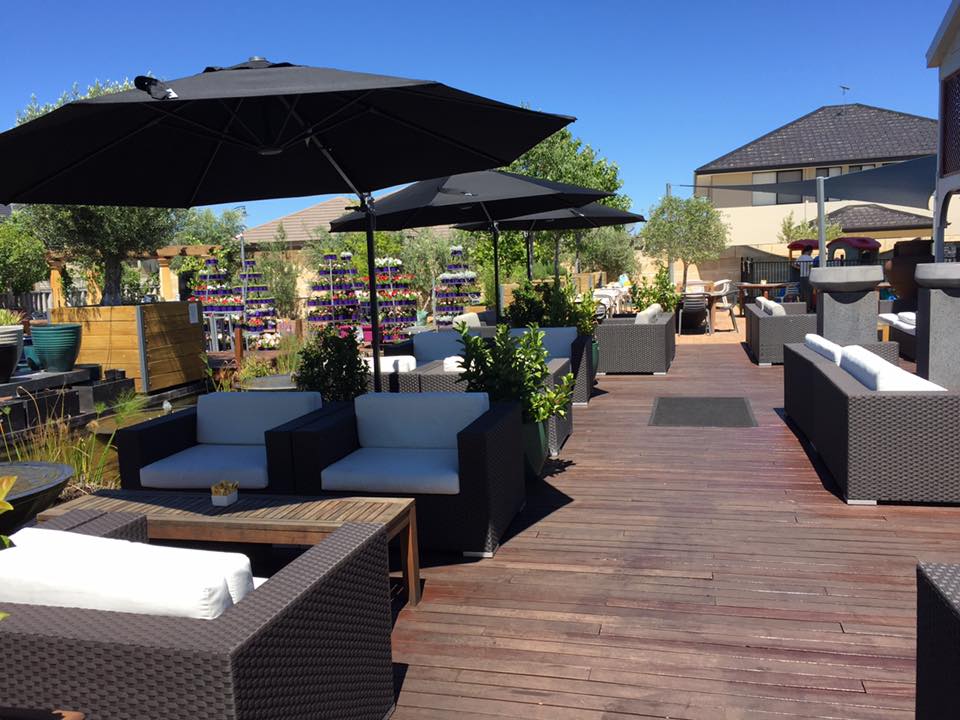 Kids may also enjoy watching the beautiful koi in the pond while you dine outside on the comfy outdoor lounge suites. My daughter thought the fish were amazing! There are plenty of high chairs available for the littlest diners.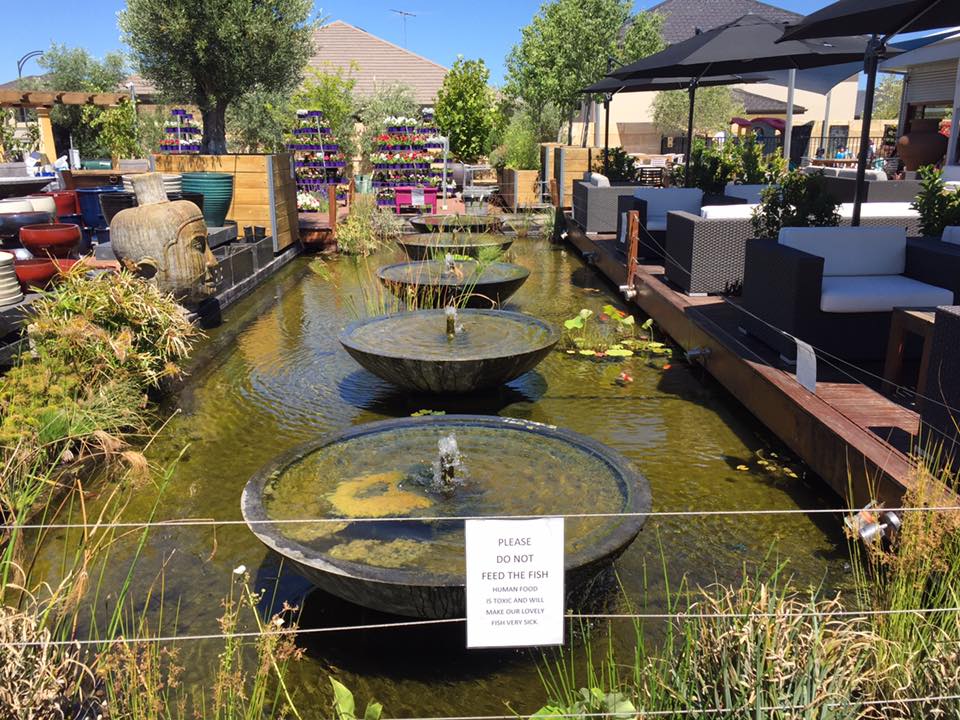 On our visit, we ordered a latte, lemonetto cupcake, a rainbow Smartie cupcake, and a babycino. The lemonetto cupcake was fresh and moist, not too sweet, and came with a small dish of fresh whipped cream on the side. The coffee is good too, a smooth blend. We found the service here friendly and our order came out fast.
Kids meal options are available on the menu. Kids breakfast options include pancakes with maple syrup and whipped cream for $10, with the option to add banana praline for an extra $2, or a free-range egg on toast for $8.50.
Lunch menu options for kids include grilled chicken with chips and salad or a mini chicken burger which comes with chips, $10 each. Milkshakes, smoothies and babycinos are available on the drinks menu all day.
I believe the playground at Blue Lotus Cafe is best suited to toddlers and preschoolers, though older kids may enjoy drawing on the chalkboards. Tubs of pencils and colouring sheets are available inside, as well as a few toddler toys.
Blue Lotus Cafe is located within Waldecks Stirling, on the corner of Karrinyup Road and Hamilton Street, Stirling.
Blue Lotus Cafe opening hours are 8.30am to 4 pm seven days a week, closed Christmas and Boxing Day. Waldecks Stirling is open until 5 pm seven days a week as well. Free parking is available outside.
Find more family-friendly restaurants in Perth