Are you looking for a fun and creative activity to do with your family? Look no further than Crafter Studio Perth! This family-friendly studio offers a wide range of crafting activities that are perfect for all ages. Whether you're looking to create a special gift for someone or want to spend some quality time together, Crafter Studio has something for everyone.
At Crafter Studio, you can create your own fluid bear, iPhone or AirPods case from Decoden cream, polymer clay craft and texture painting. The studio provides all the materials you need, so all you have to do is show up and let your creativity flow. Plus, the friendly and knowledgeable staff are always available to offer guidance and assistance if needed.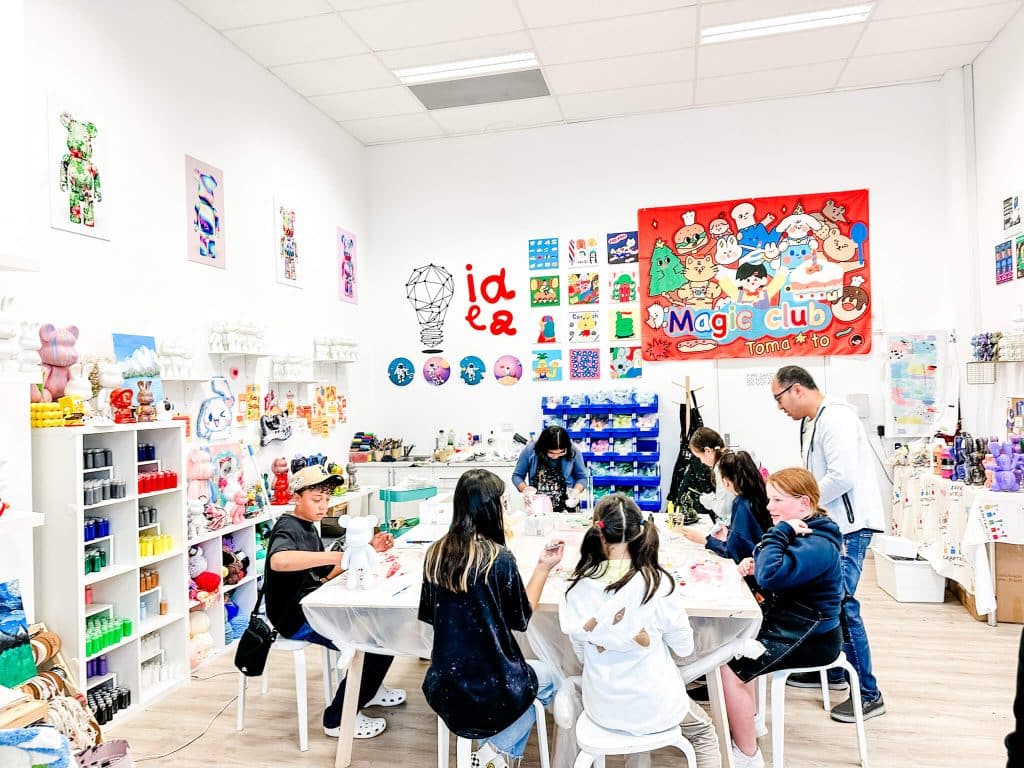 Although walk-ins may be accommodated, it is advisable to book your session online in advance as the studio is very popular, especially on weekends and during school holidays.
On arrival a staff member gave us an overview of all the activities on offer and you are able to change your mind from your original booking if something else takes your fancy.
During our visit, we decided to customise our own iPhone case, which was priced at $45. The activity package included two colours, one large charm, and unlimited small charms. They have cases for all models of iPhone and some limited Samsung models.
The abundance of charm options made it challenging to make a selection. However, we were able to revisit the display cases at any time to add more charms if we desired more bling.
To apply the Decoden cream, which is used as decoration and to fix the charms to the case, you simply need to pipe it in the same way as you would ice a cake. One of the staff members gave us a demonstration on how to apply it before we began. However, I would suggest avoiding the colour black as we found it quite difficult to pipe and eventually gave up on it.
Along with the charms, there are also pearls, gemstones and glitter that you can add to your design.
We spent about an hour at the Crafter Studio, letting our creativity flow. Upon completion, we received a large box to take our masterpiece home, as it takes around four days for it to be completely set.
The activity was really enjoyable and it was pleasant to spend time with my teenagers doing something that they got great enjoyment out of. Their finished masterpieces were definitely a work of art!
Next time we'd love to try our hand at creating one of their Fluid Bears.
If you are stuck for a party idea for your teenager, then a trip to the Crafter Studio would make a terrific option!
The Crafter Studio is located at 43/211 Beaufort Street. When we visited, we found metered parking on the road to be no problem.
For more information, visit crafterstudio.com.au