Claremont Aquatic Centre is an outdoor only aquatic facility with a 50m pool, 25m pool, diving pool, water playground and splash pad set among shady grassed areas. The facility is open year-round with the pools naturally heated through a geothermal system.
The water playground and splash pad is the latest addition and a huge hit with the kids. The water playground features ankle-deep channels of water that is perfect of little ones to sit and splash, while the older kids will enjoy manually pumping the water and manipulating how and where the water travels. My little engineers got a huge kick out of the water wheel and screw.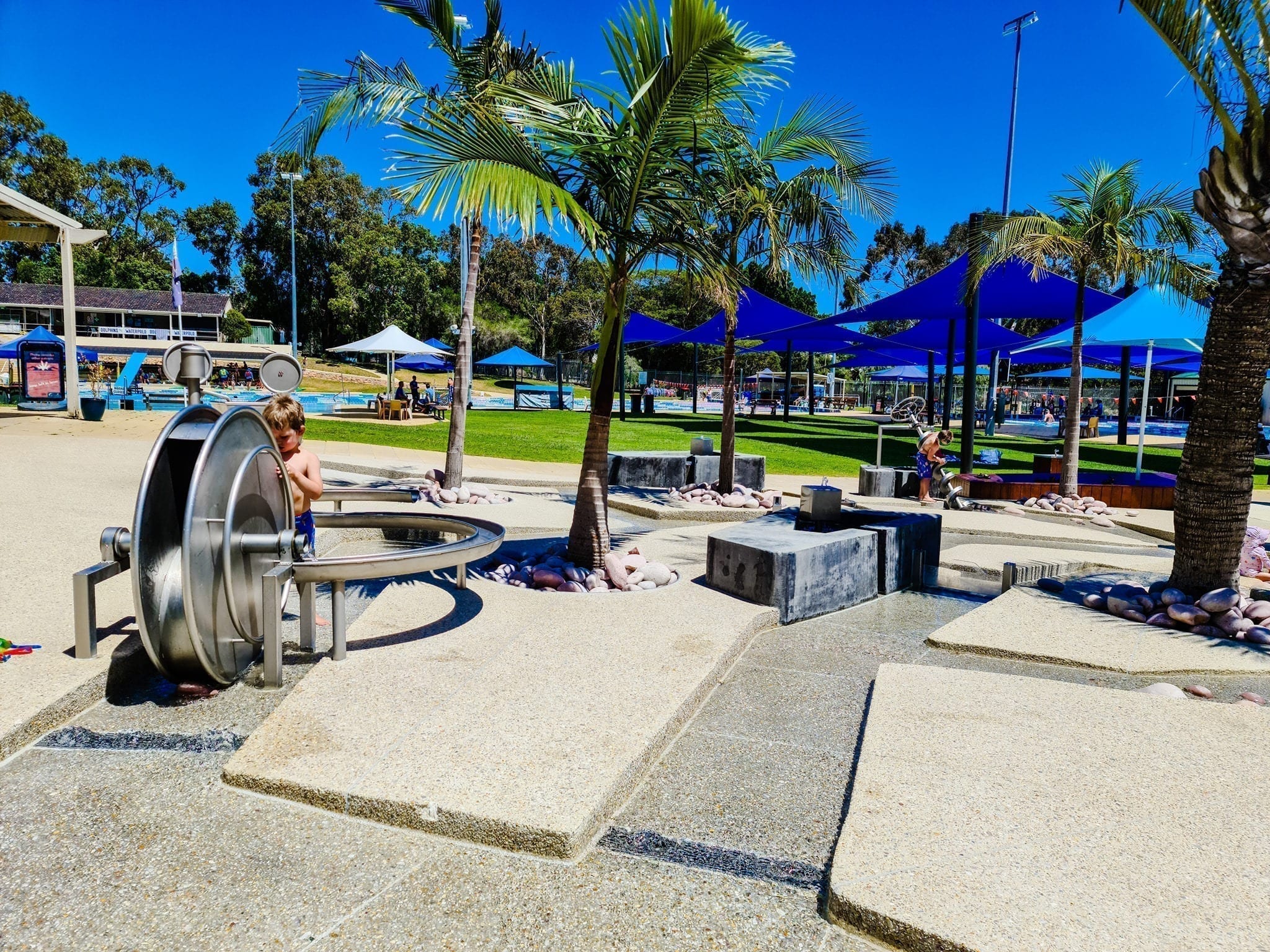 The splash pad features a 1000 litre mega bucket, shooting water jets, showers and misters.
There is plenty of shade over the splash pad, and the playground design includes palm trees offering a little shade for the kids. There is plenty of shady and seating overlooking both spaces for parents and carers to watch their little ones.
The 25m lap pool with 7 lanes is also great for younger kids as the water depth is only .95m and shaded. My boys had a great time practising their swimming skill while still having the reassurance they could touch the floor if needed. This pool also includes walk in steps with handrails.
The eight-lane 50 metre pool includes driving blocks and a pool hoist. There is also a grandstand for spectators.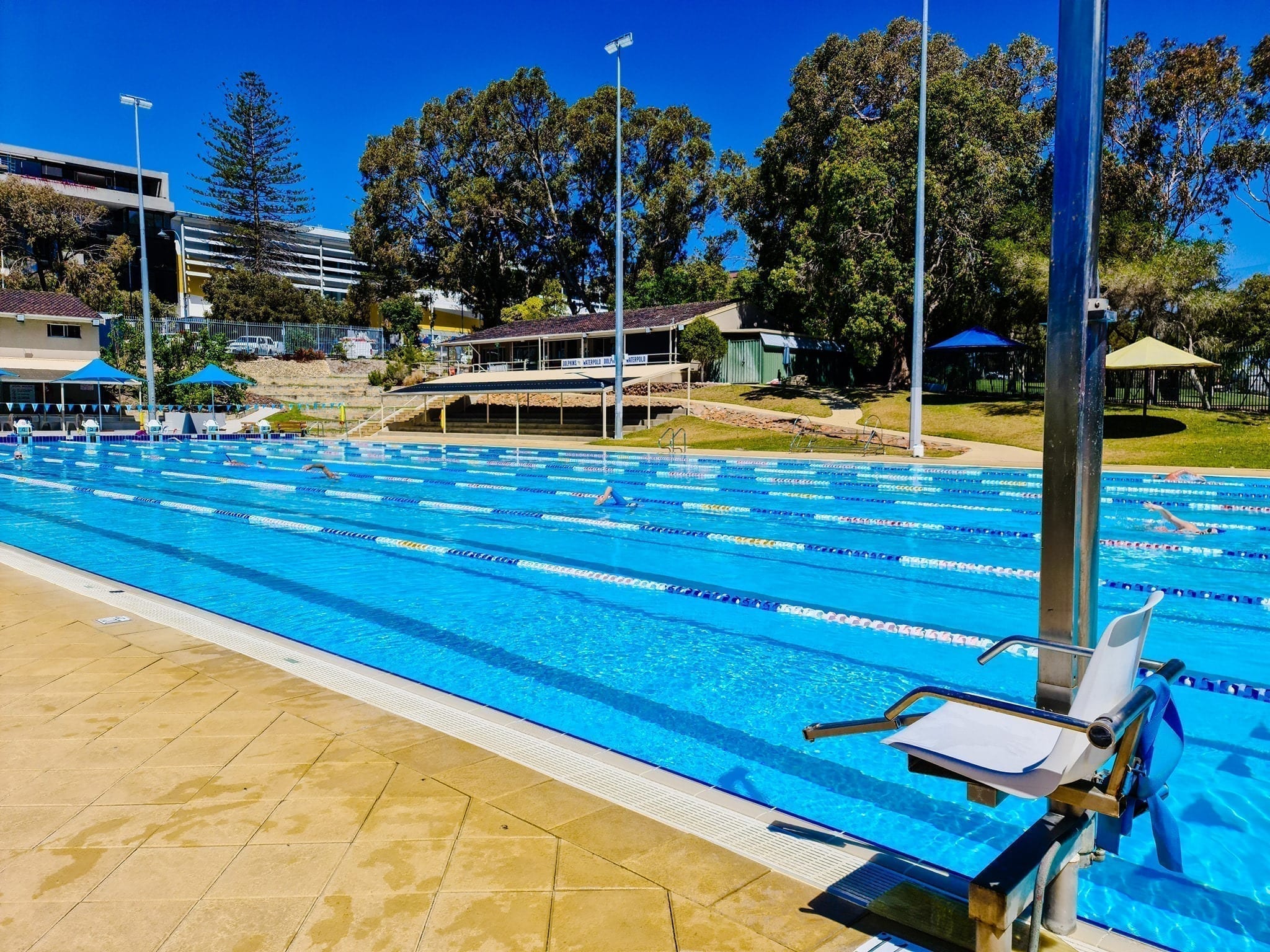 The diving boards at Claremont Aquatic Centre are a great point of difference, they were closed during our visit but I am assuming this is because it was during school hours and children under 5 are not permitted to use them.
There is plenty of shady grass to enjoy a picnic, you can bring your own food from home, cook a BBQ or grab a meal from the cafe.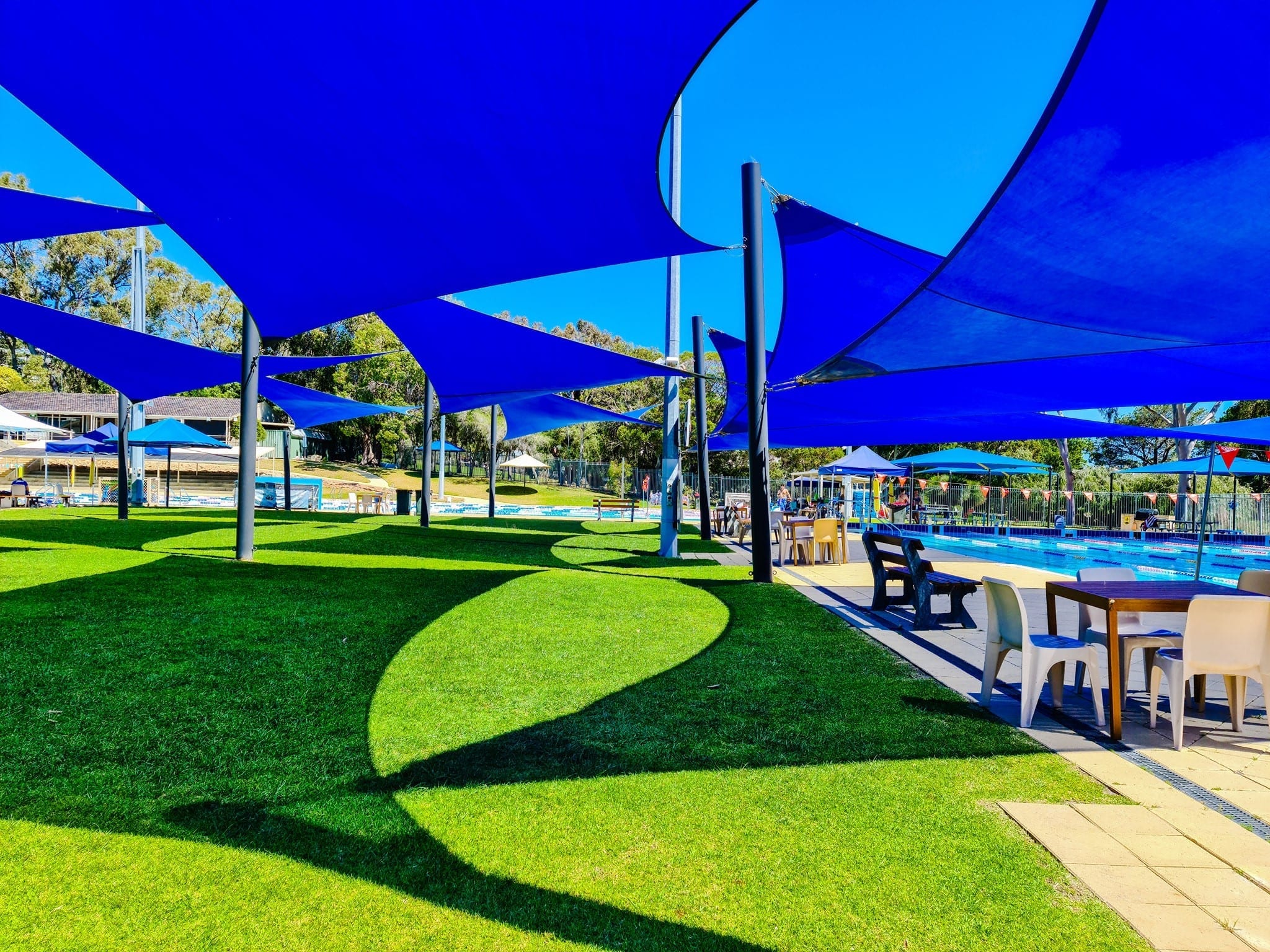 Claremont Aquatic Centre also hosts kids birthday parties and you can enquire about hiring pool inflatables as part of your party package. There's also a small shop where you can purchase swimmers, goggles, pool toys etc
Visit the website for up to date entry prices, children aged three years & under free with adult admission.
Claremont Aquatic Centre
12 Davies Road, Claremont
www.claremont.wa.gov.au/Parks-and-Recreation/Claremont-Aquatic-Centre
Find more water playgrounds in Perth