Cafe Ya Here, Landsdale
Cafe Ya Here is the newest eatery in the Landsdale area. Conveniently located at Landsdale Forum, this cafe is next door to a playground with a picturesque lake. It's a fabulous family-friendly spot to visit.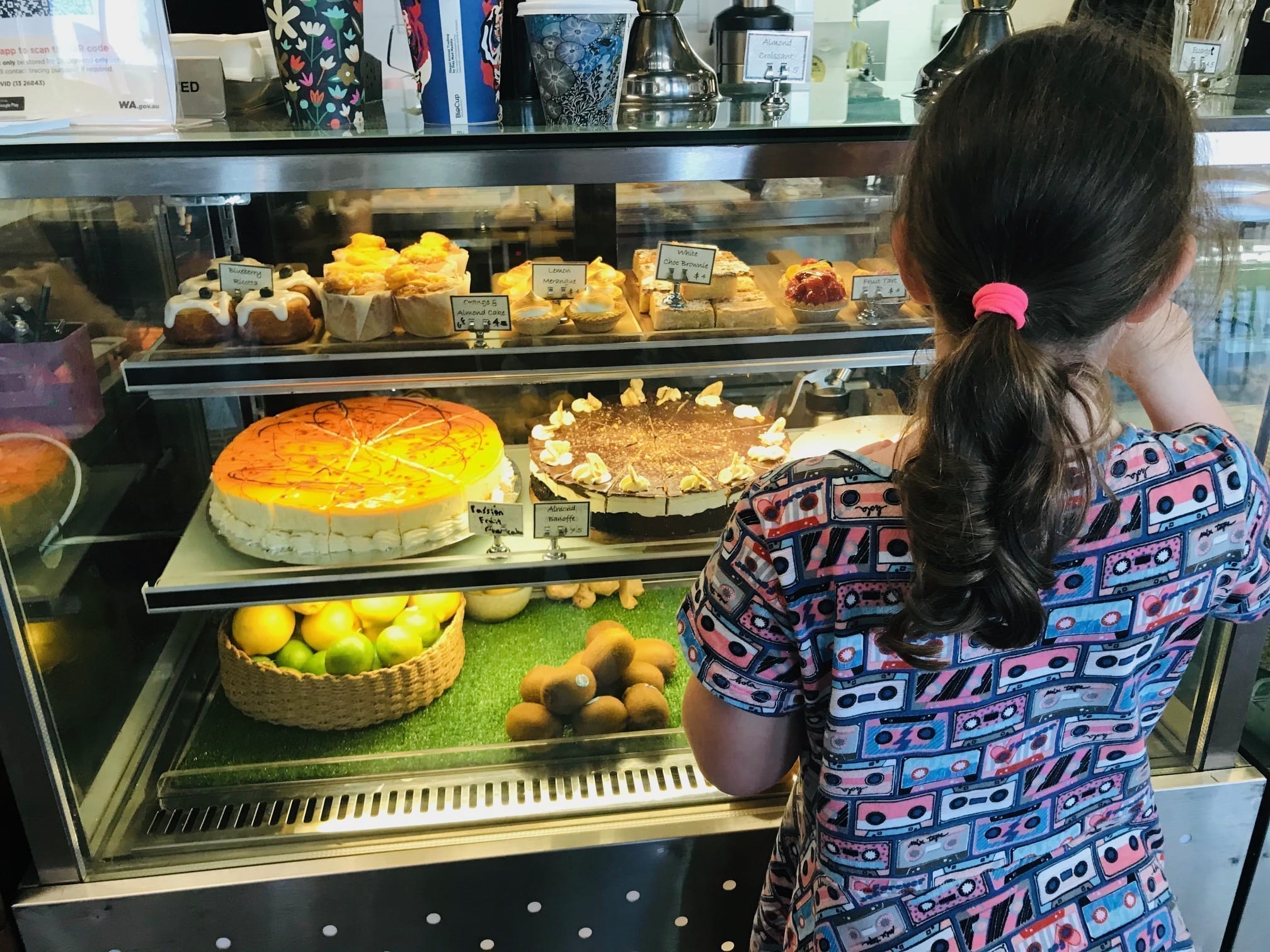 Cafe Ya Here is a modern, airy cafe. Easy-listening, retro tunes play over the radio. Comfy chairs and sofas with coffee tables are available in addition to dining tables and outdoor tables. This cafe has a really relaxed vibe to it. We spotted a stack of high chairs, so littler diners are provided for too.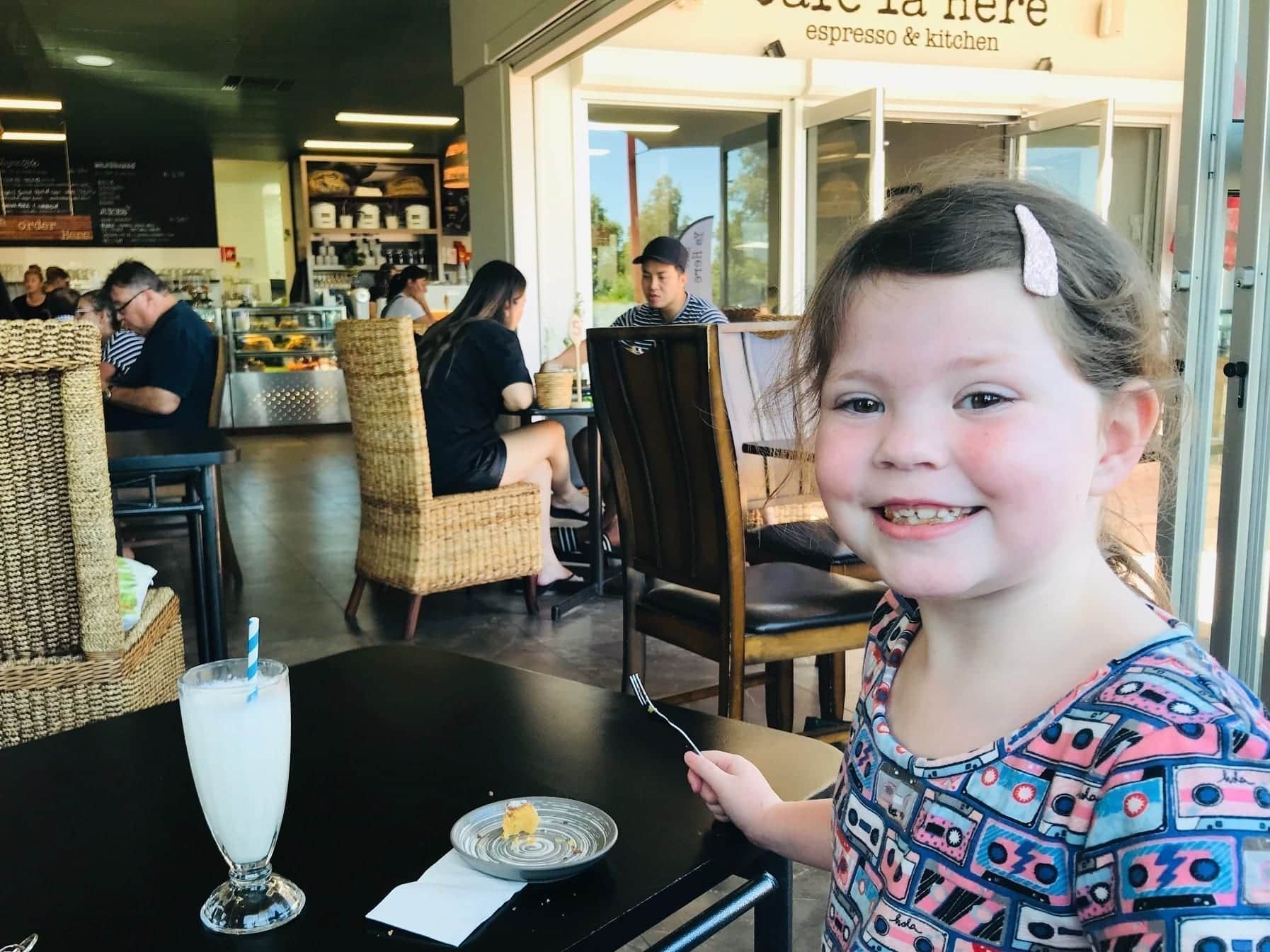 Miss 6 grabbed a comfy couch and table for us to sit down. We ordered a vanilla milkshake and a white chocolate brownie (a blondie?) for her, and a latte in a takeaway cup and a slice of passionfruit cheesecake for me.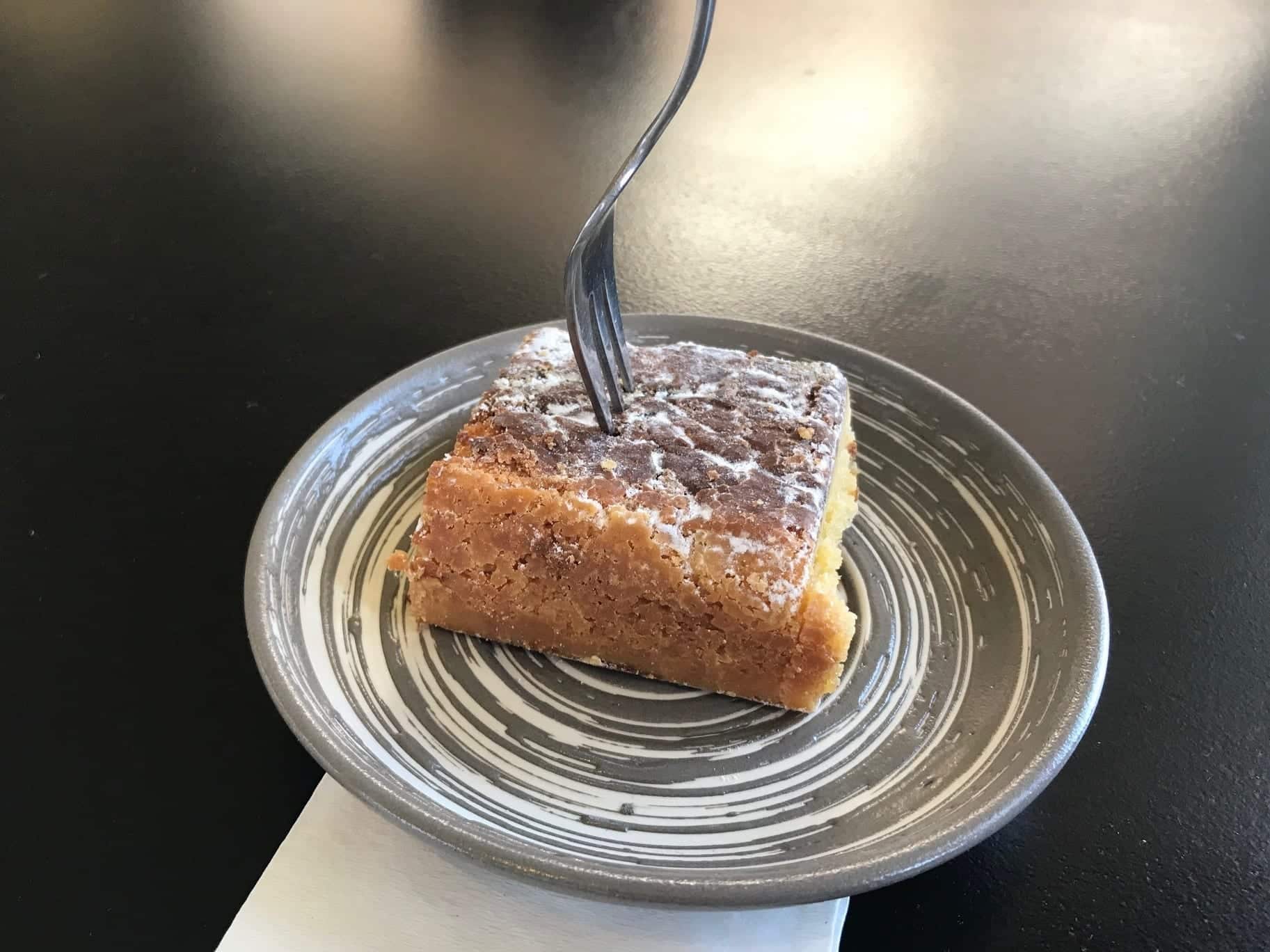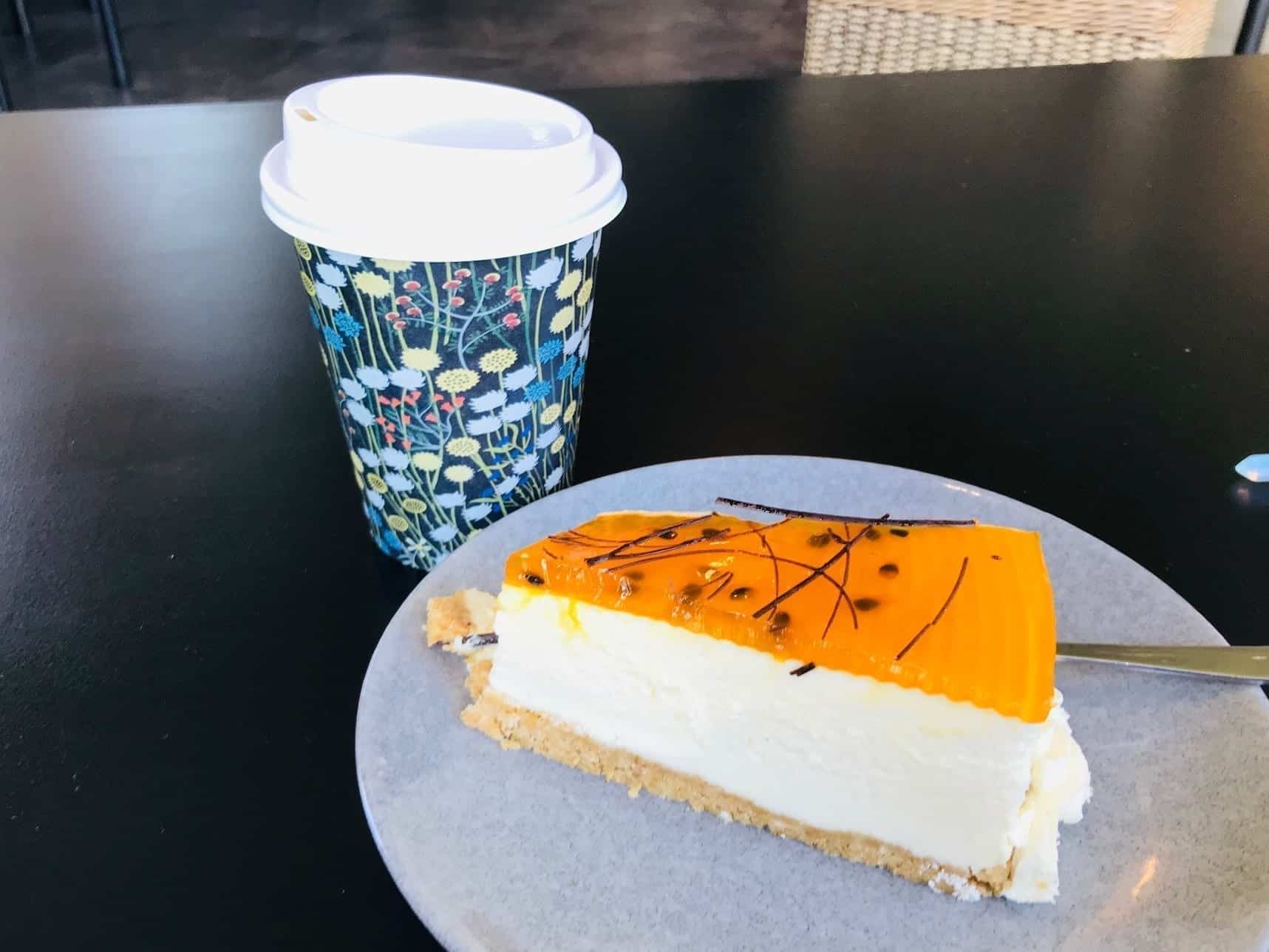 The food… Wow! The coffee was a smooth but strong blend. The cheesecake was amazing! If you're not a big fan of cheesecake, I reckon you'd like this. It was more creamy than cheesy if that makes sense, and the passionfruit jelly layer on top cut through the richness. Miss 6 dislikes cheese of all likes, but liked this. Her brownie hit the spot, though it was super sweet, and the vanilla milkshake was just perfect.
While we had coffee and cake date, there are a variety of family-friendly options available for more substantial meals, including a kids menu. The breakfast menu includes all the usual favourites. Bacon & Eggs, Here's Benny (Eggs Benedict), and a Nourish Bowl. There's Hot Cakes with white chocolate and raspberry coulis, which is always available in a children's serve with maple syrup only.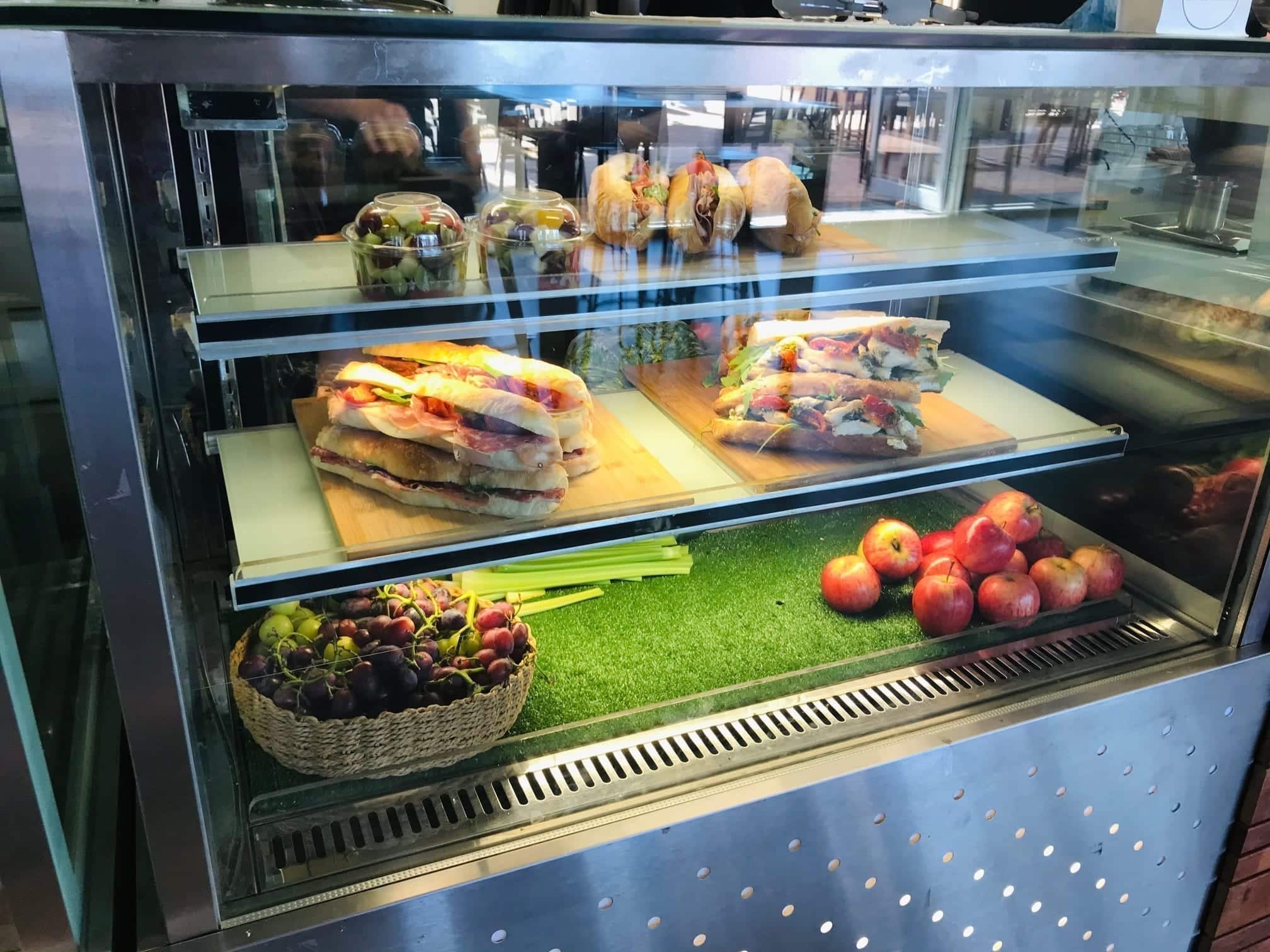 Lunch options include beef or chicken burgers, Buddha Bowls, a pasta of the day and salt & pepper squid salad. The kids menu offers a kids burger, chicken with chips or salad, fish and chips or salad, and hummus and dippers.
In addition to the menu items, there are rolls and paninis, croissants and cakes available in the cabinet to choose from.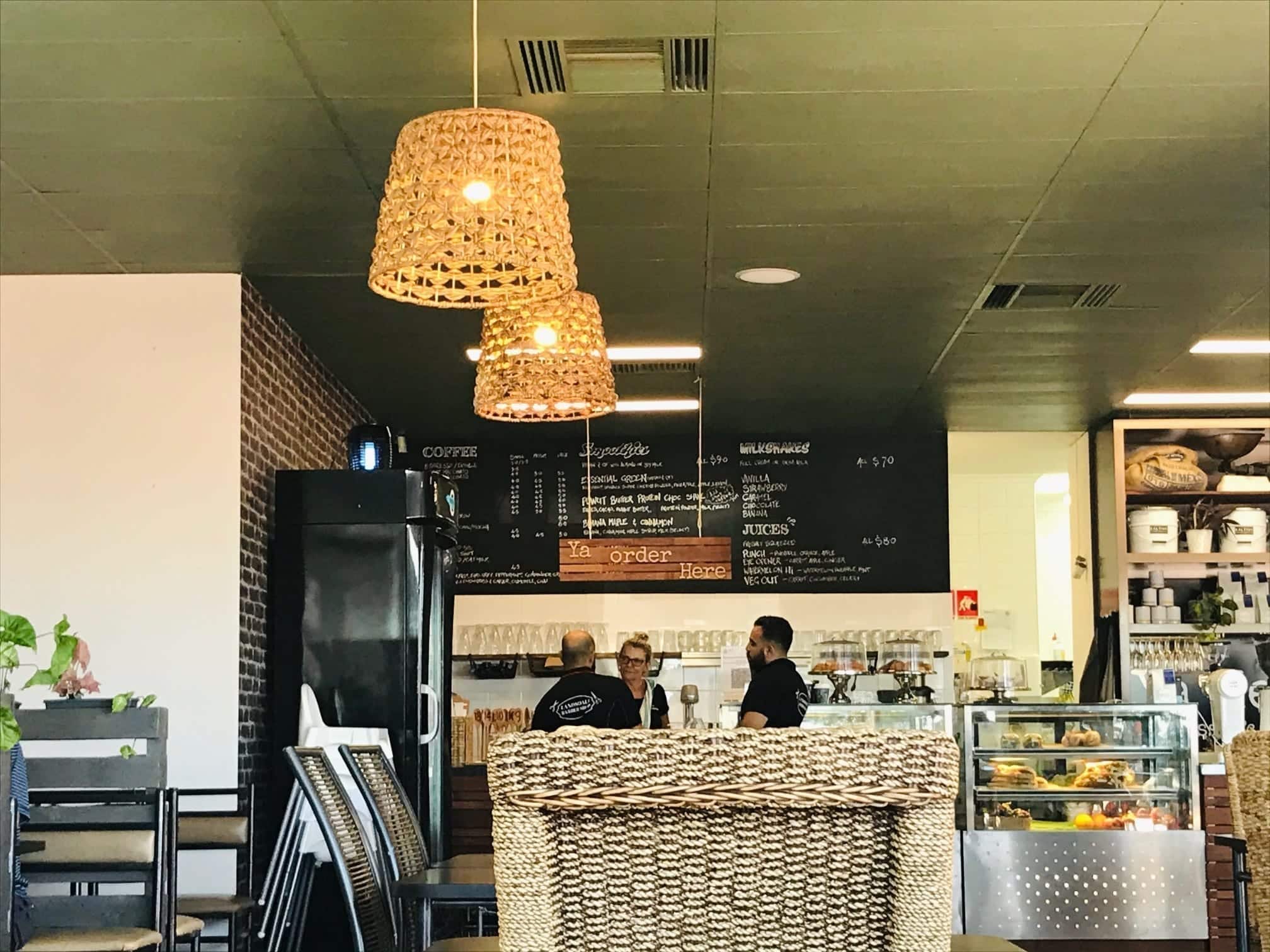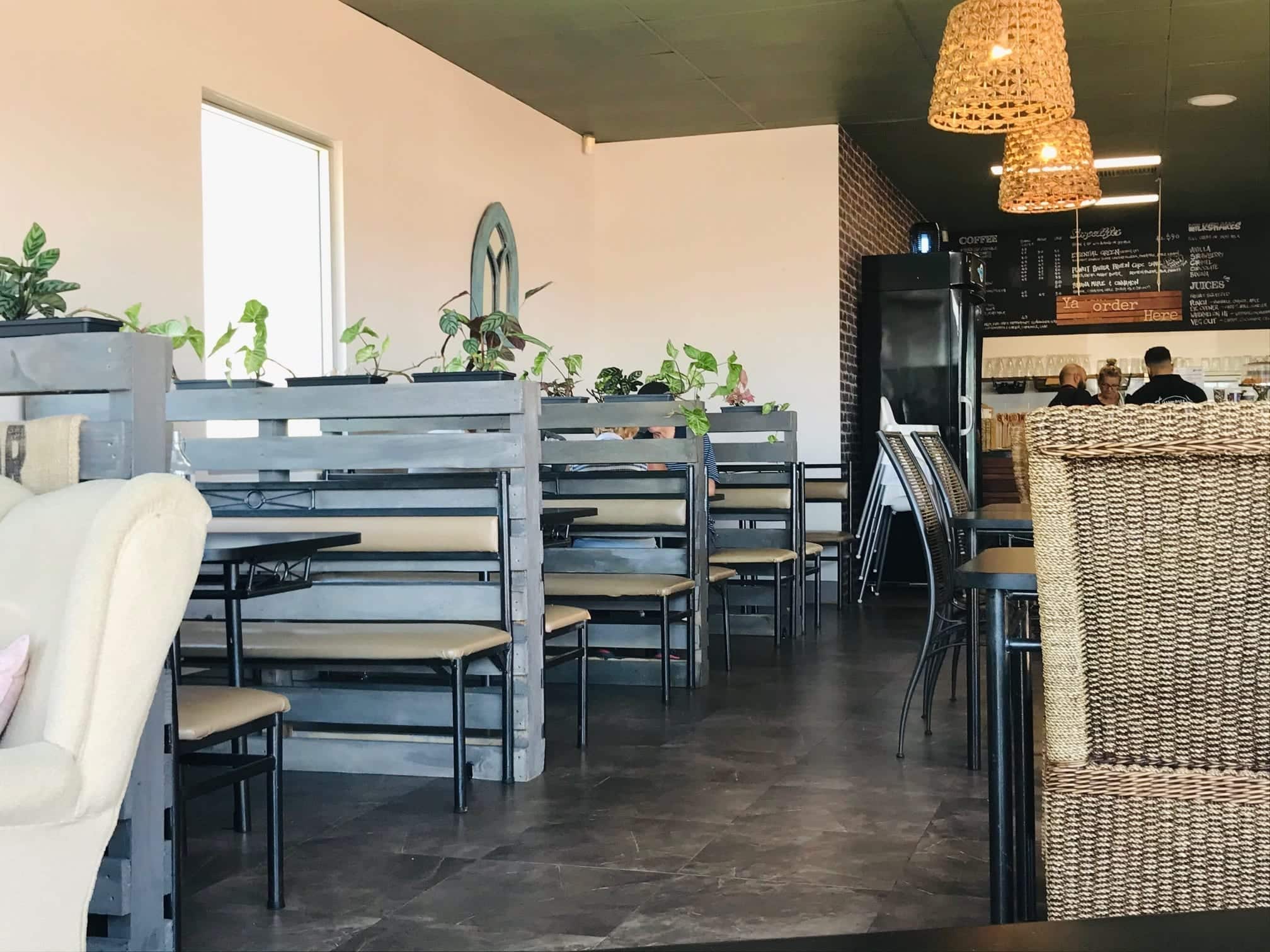 Once you've finished your coffee or meal, if the kids need a run, there is a playground available across the carpark at Broadview Park. This has a rope climbing pyramid, two swings, a spring rocker, and a dinosaur slide. On the other hand, why not put the scooters or bikes in the car and take a walk around the lake. There are sealed paths around the lake. Whilst Miss 6 was playing around the dinosaur, we had a visit from a friendly family of ducks.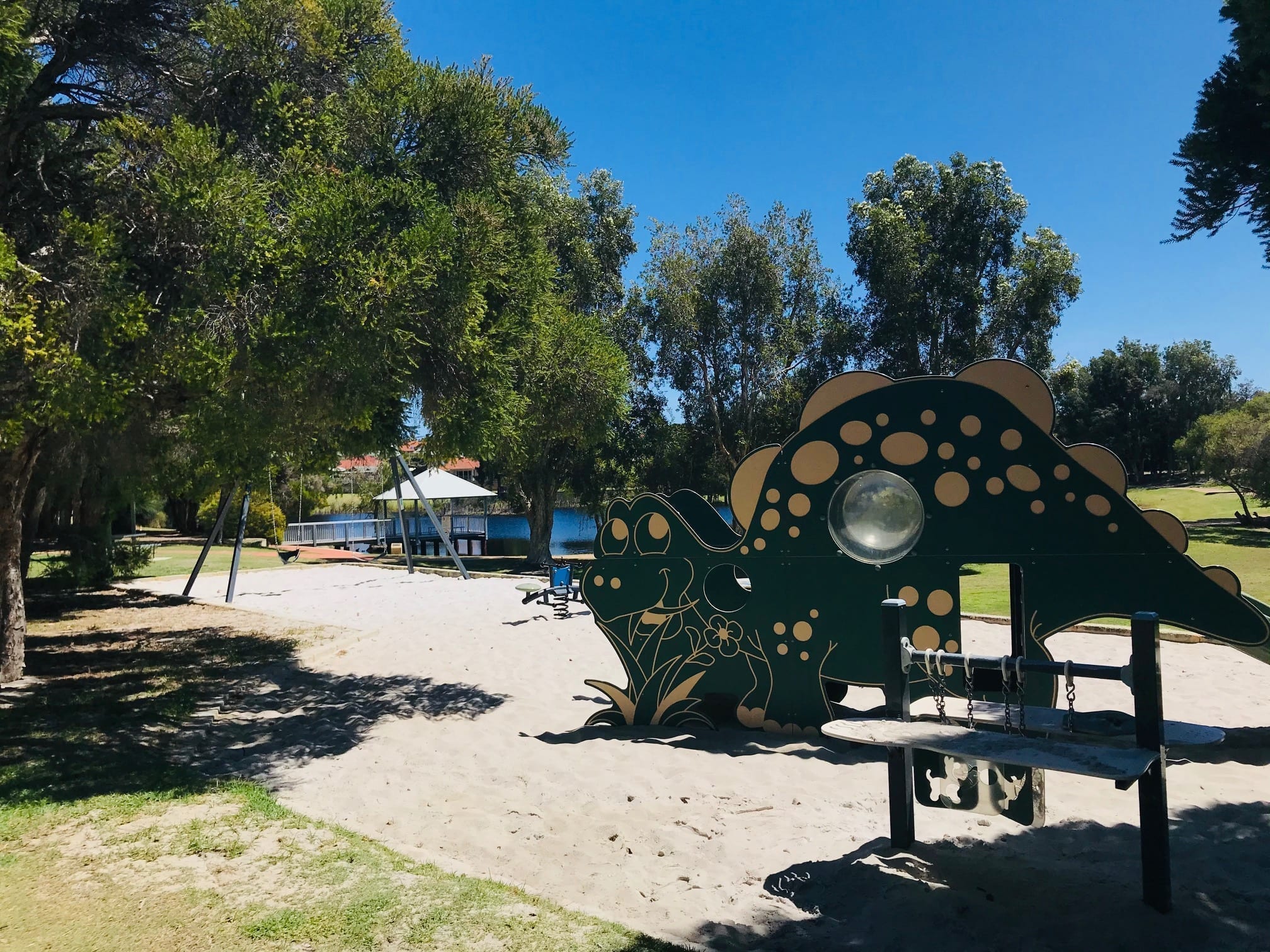 In conclusion, we will definitely head back to Cafe Ya Here for a meal or coffee date. The cafe offers great food, the staff are friendly, and Miss 6 enjoyed her time at the park. The playground isn't massive, but it was just enough to get her wriggles out.
Located at Shop 1/127 The Broadview, Landsdale, at Landsdale Forum.
Cafe Ya Here is open from 6.30am to 3.30pm seven days a week.