Put some excitement into your "hump day" with Burns Beach Twilight Markets. On each and every Wednesday from 8th November 2023 to March 2024, the evening markets are choc-full of good food, giftware and entertainment! We were SO impressed with the huge variety of street eats and vibrant family atmosphere.
The park opposite Sistas Burns Beach comes alive with food trucks and hawker stalls, with a few craft stalls thrown in. The grassed park is ideal for families to throw down a picnic rug. The kids will love having a dance to the live music and there is the playground for them to enjoy too.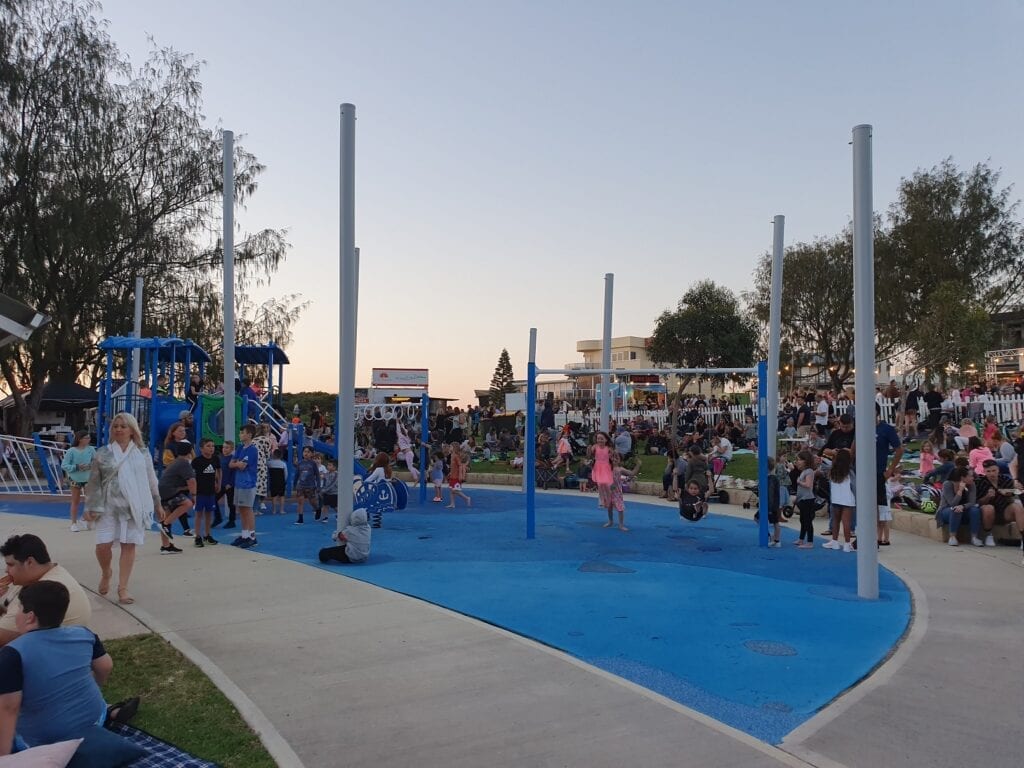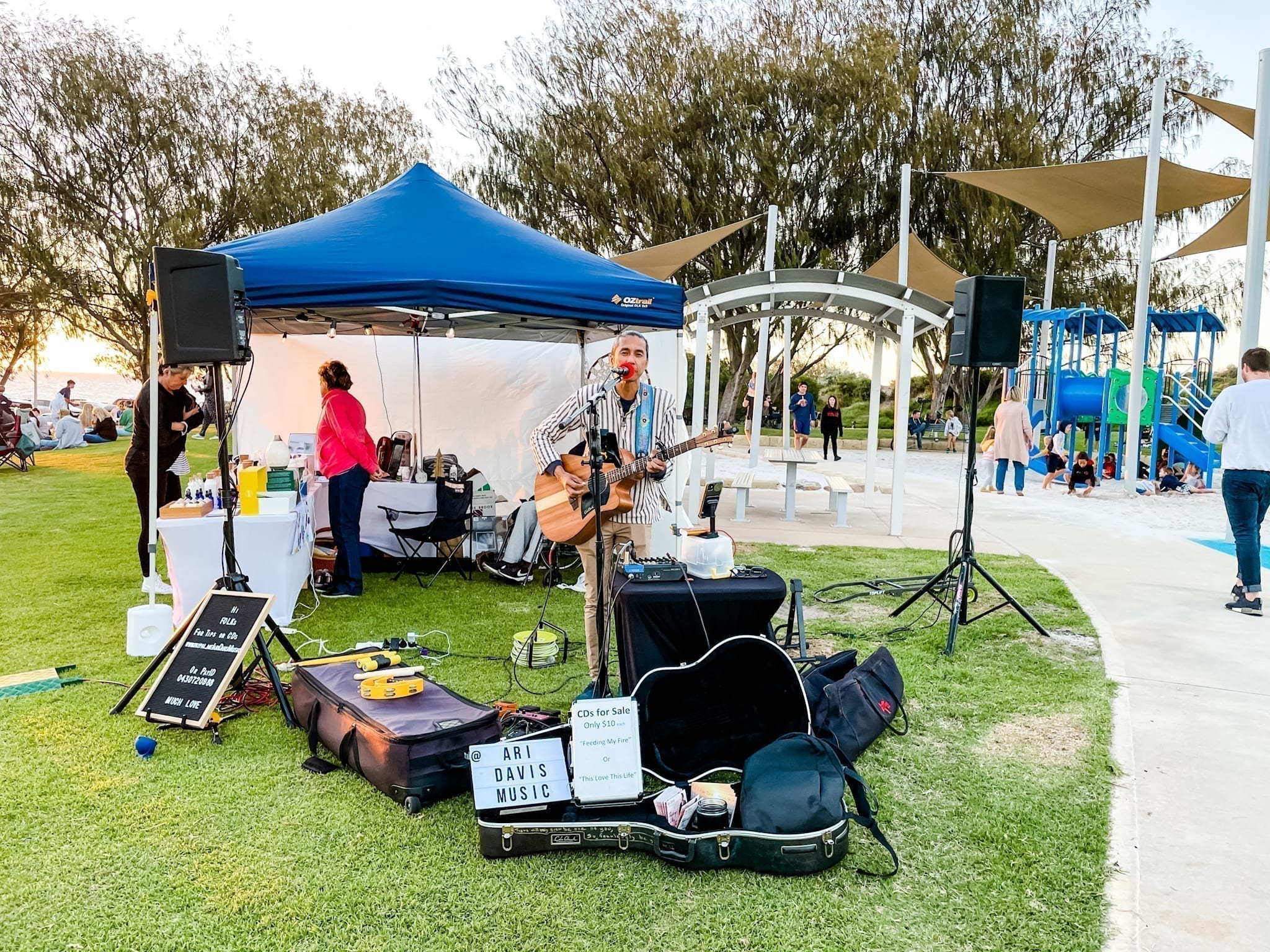 The markets get very busy and I'd recommend getting there early. The road down to Burns Beach is closed to most traffic, so you may have a little walk from the car. Or why not take public transport? Buses regularly stop right at the park.
We first did a lap of all the food offerings, to see what delicious morsels we had to choose from. The food trucks may vary each week but you are likely to find Indian, Fish n Chips, sweet foods, juices, coffee, wood-fired pizza, bao, Moroccan cuisine, satay and huuuge dishes of paella.
The choice is huge but we settled on a Crispy Pork Banh Mi from Dirty Swine.
Chicken Tika Paratha Tacos from Tikka Tango.
And Chicken Karage from Street Food Lab.
The kids enjoyed mini dutch pancakes with Nutella
And we couldn't resist an Insta-worthy Bear candy-floss from An's Big Fairy Floss. So cute!
There's lots of live music and entertainment along the way adding to the atmosphere and a licensed bar area if you fancy a drink or two. Public toilets next to the Burns Beach car park are close by.
The line-up of 30+ trucks and vendors changes each week, so the Burns Beach Twilight Markets are worth more than one trip. Whether you have a savoury appetite or sweet tooth there's something here to suit everyone's taste.
Burns Beach Twilight Market – The Details
For more info check out their Facebook Page.
Find the Burns Beach Twilight Market at every Wednesday (Nov to March) from 5pm to 8.30pm.
Discover more markets in Perth here.