Put some excitement into your "hump day" with Burns Beach Twilight Markets. On each and every Wednesday, October to April, the evening markets are choc-full of good food, giftware and entertainment! We headed to the first night of the season, and was SO impressed with the huge variety of street eats and vibrant family atmosphere.
The park opposite Burns Beach Café comes alive with food trucks and hawker stalls, with a couple of craft stalls thrown in. The grassed park is ideal for families to throw down a picnic rug. The kids will love having a dance to the live music and there is the playground for them to enjoy too.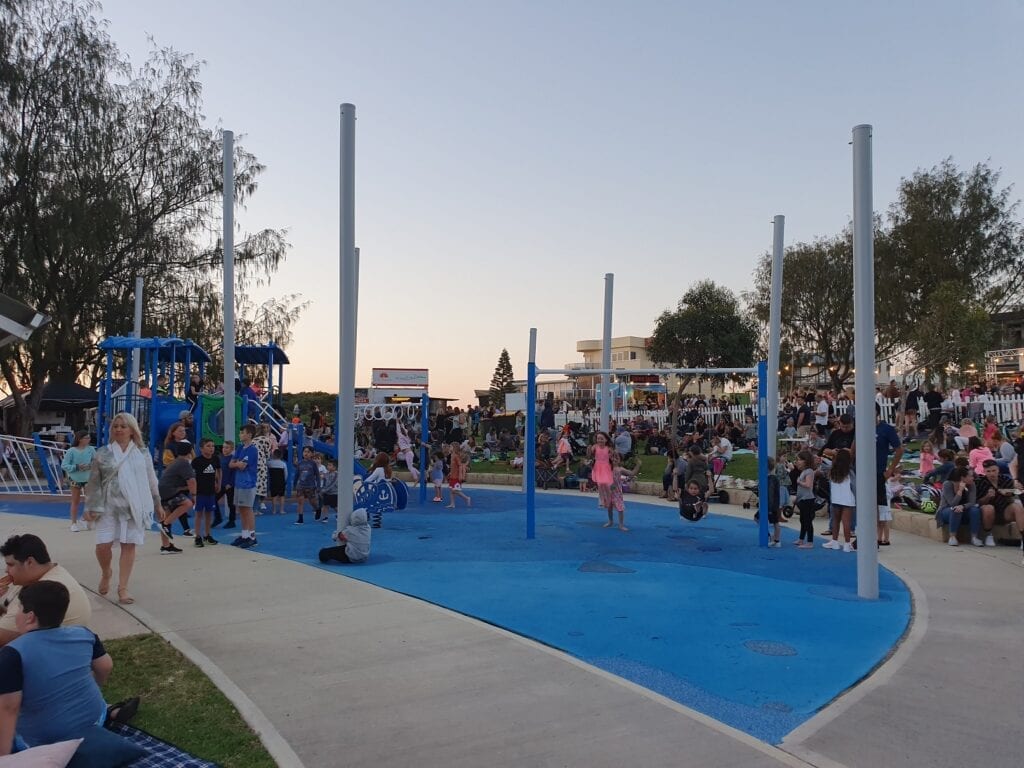 The markets get very busy and I'd recommend getting there early. The road down to Burns Beach is closed to most traffic, so you may have a little walk from the car. Or why not take public transport? Busses regularly stop right at the park.
We first did a lap of all the food offerings, to see what delicious morsels we had to choose from. There's South American BBQ, sweet foods, juices, wood fired pizza, bao, Moroccan cuisine, satay and huuuge dishes of paella.
I love the authentic Brazilian bites from the Tapi Truck. Here the taco like dishes are made from tapioca and everything on the menu is gluten free.
Little Chef chose his staple of Fish 'n Chips, which was a decent portion and very fresh.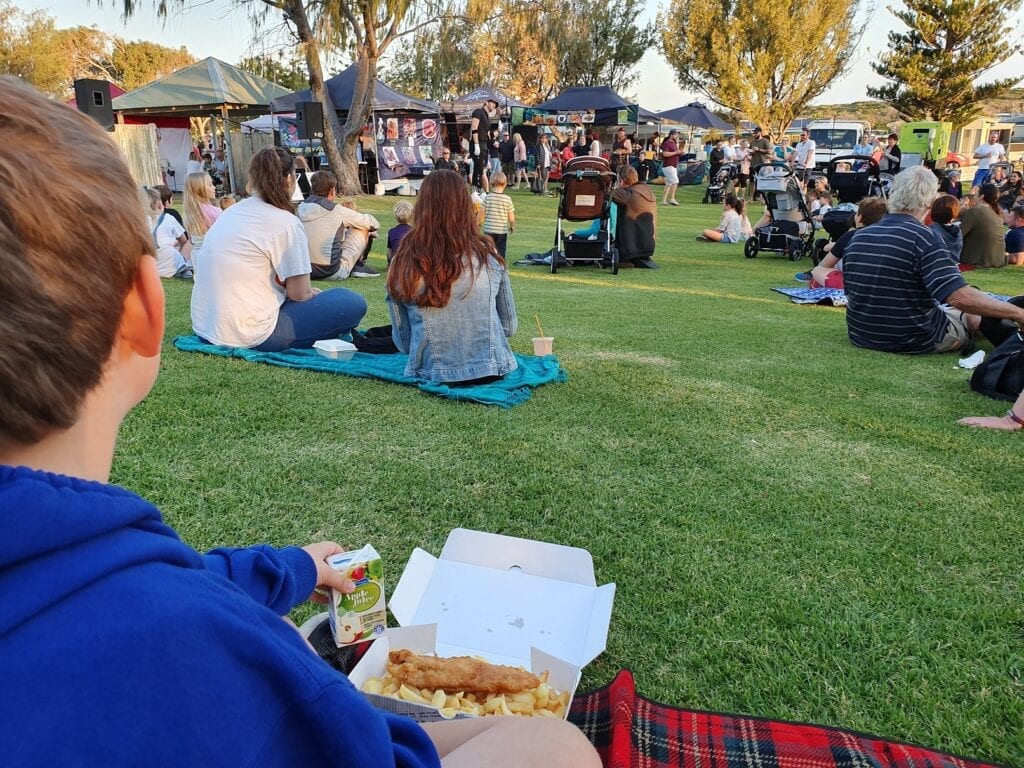 Chef, usually one to pick pizza or a burger chose something a little different from Pudding Lane. This British themed food truck offers tasty roast meats and veg served in Yorkshire puddings – yum!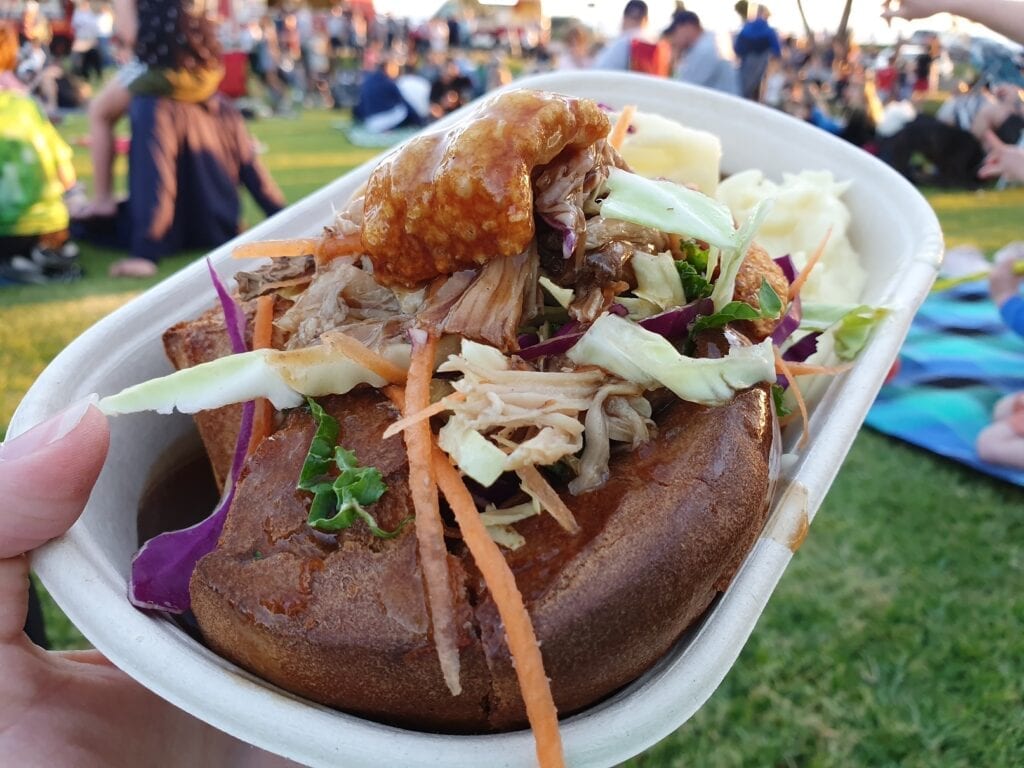 There's lots of live music and entertainment along the way adding to the atmosphere. Public toilets next to the Burns Beach carpark are close by.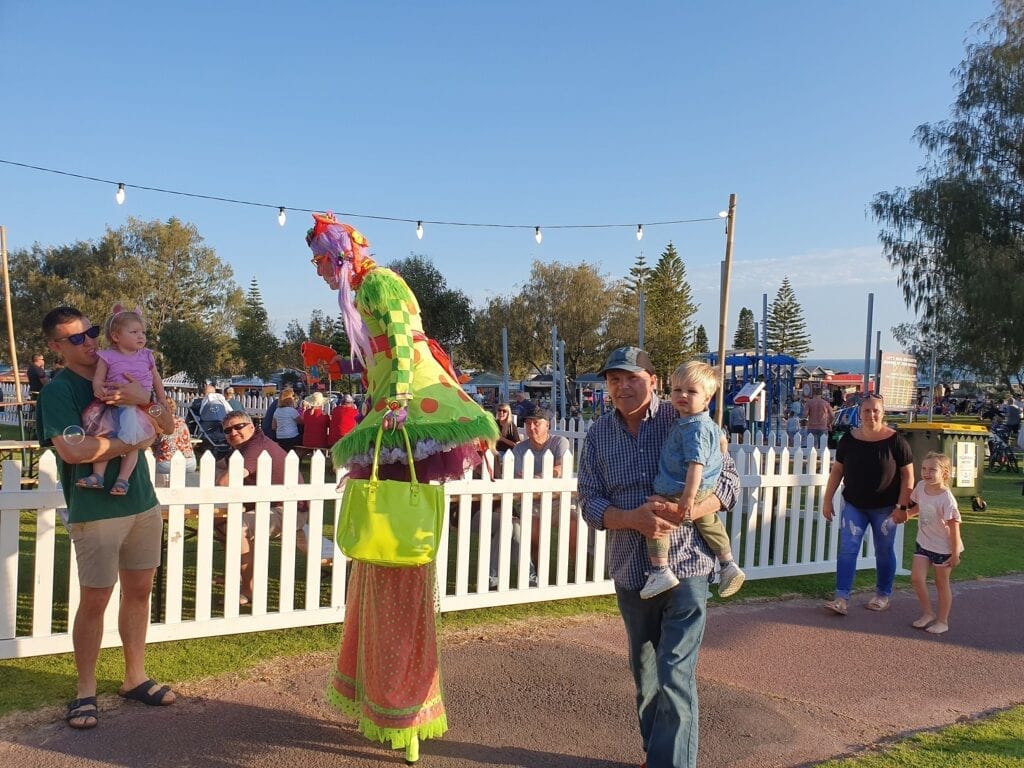 The line-up of 30+ trucks and vendors changes each week, so the Burns Beach Twilight Markets are definitely worth more than one trip. Whether you have a savoury appetite or sweet tooth there's something here to suit everyone's taste.
Burns Beach Twilight Market – The Details
For more info check out their Facebook Page.
Find the Burns Beach Twilight Market at every Wednesday (Oct to April) from 5pm to 8.30pm.
Discover more markets in Perth here.