Lollipops Play Land Jandakot is still a popular play centre for all ages and stages. We have been coming for years and my kids never tire of what's on offer.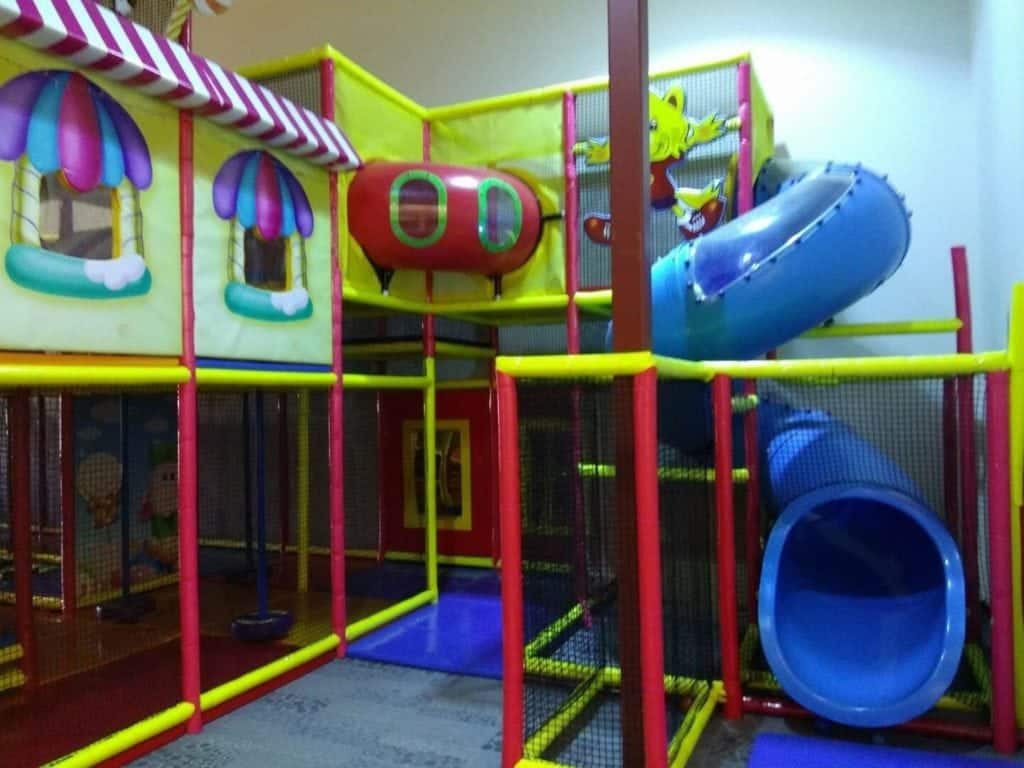 The perfect pit stop all year round with so much to do not just for the kids but Mums too!
You have to love the convenience of letting your kids run themselves ragged, while having a ball, as you take some well earned time out! A great alternative to beating the sweltering Aussie heat and the cold winter rains.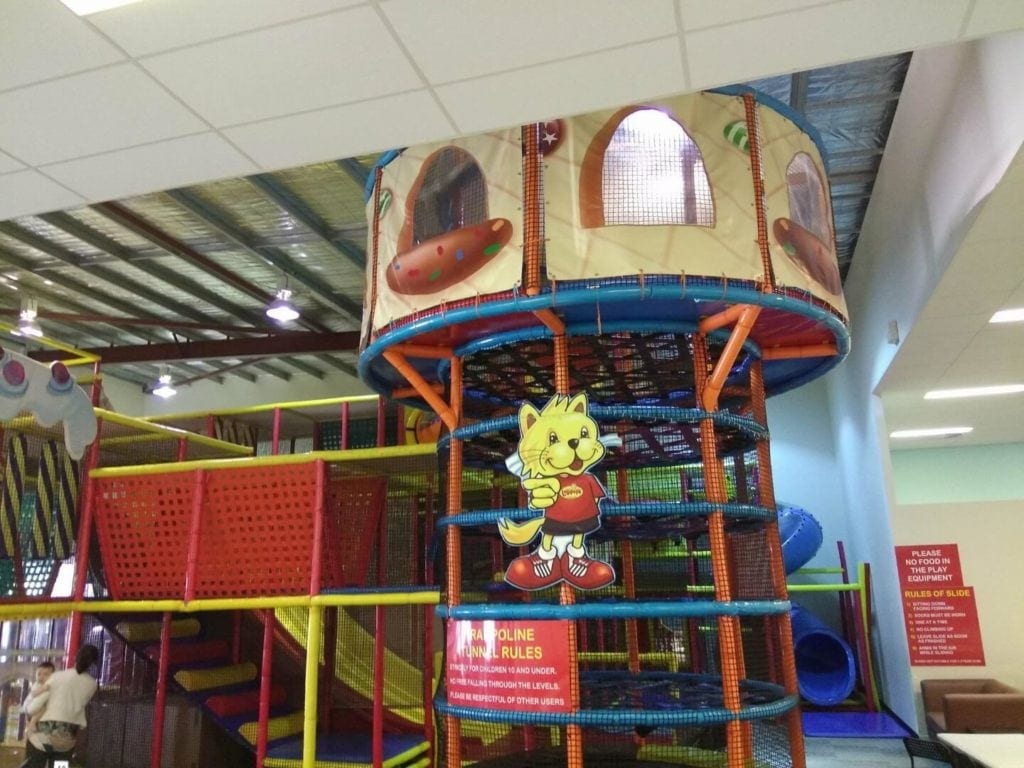 I've always liked the set up at Jandakot as there are a tonne of tables and chairs that command their own space and you never feel cramped in the corner. Still plenty of room plus the comfort of being able to see your little ones where ever they are in the centre.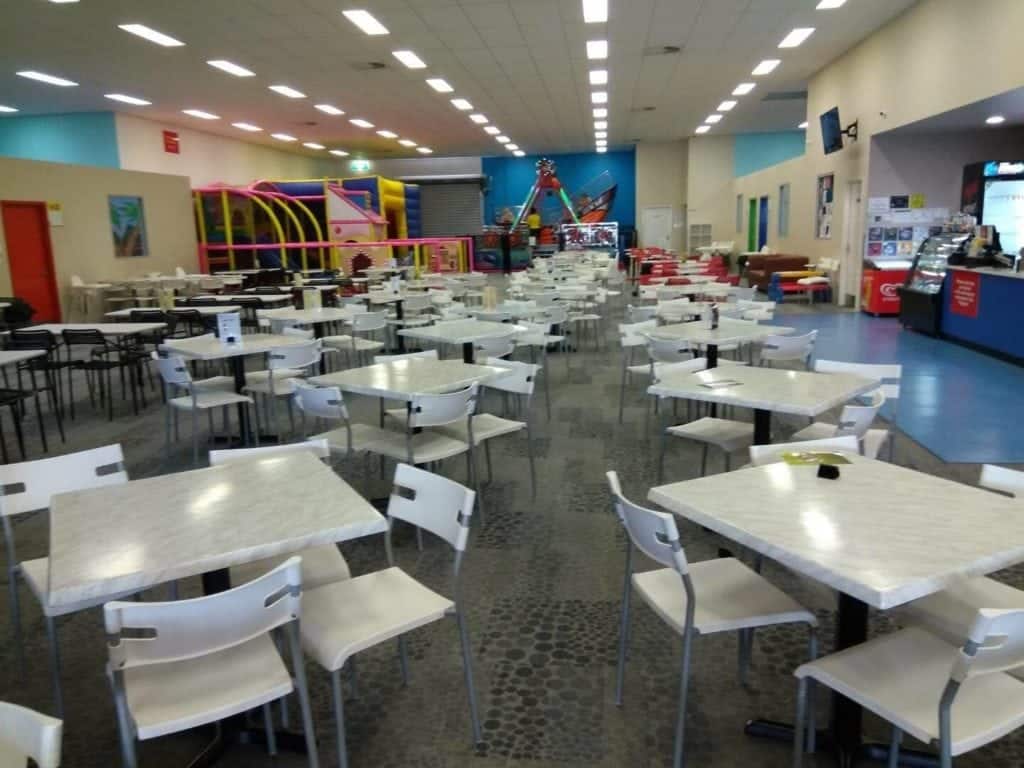 Lollipops sure has grown over the years, but the thing my kids come back for time and time again is definitely the pirate ship. Like a mini Bountys revenge (for those old enough to remember the one at Adventure World)! Definitely a crowd favourite!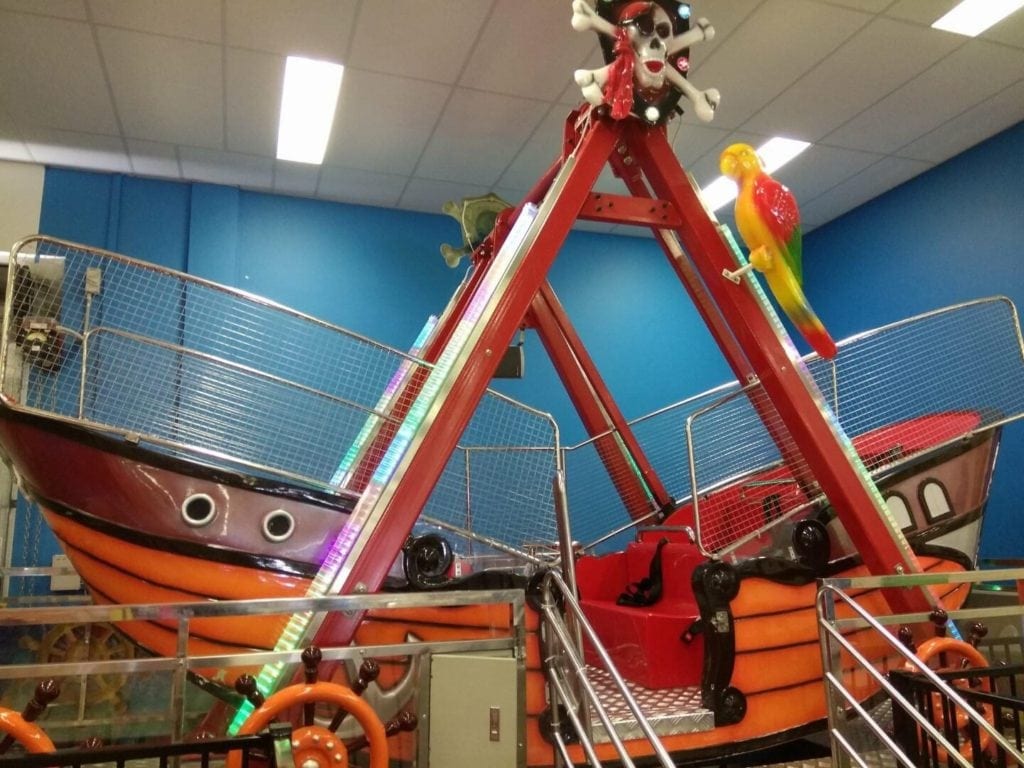 The toddler section is well placed right in the centre and adjacent to the tables and chairs and it has a fantastic range of equipment for dare devils as well as the crawlers and bubs just finding their balance.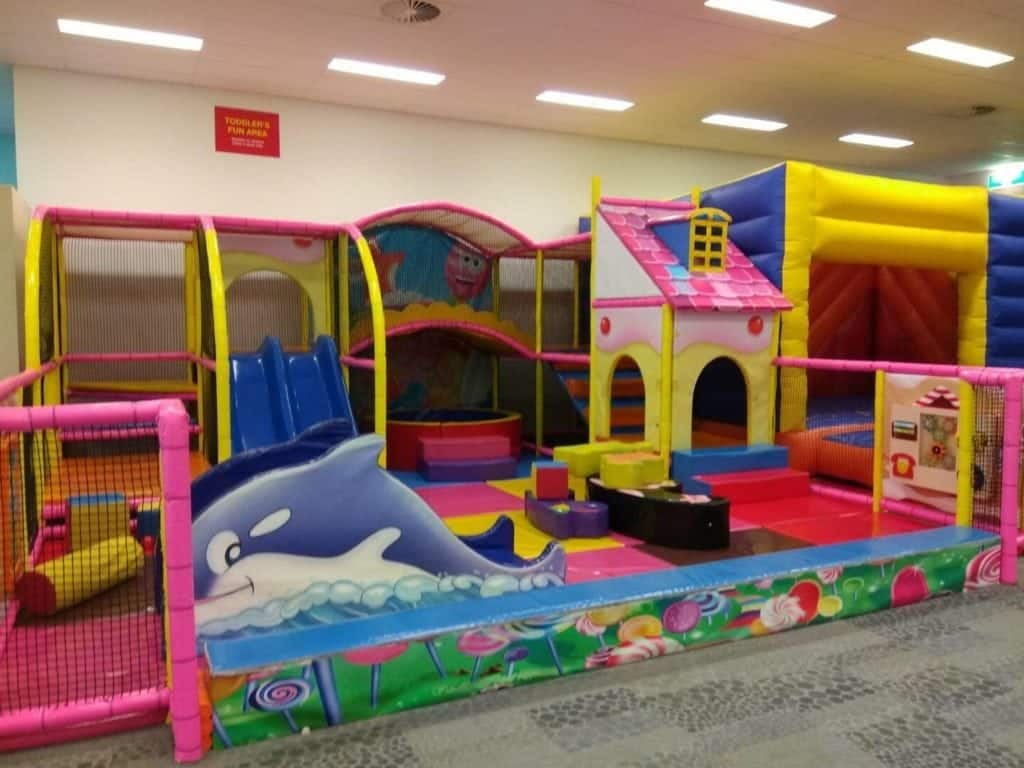 Everything is soft and squishy and super safe.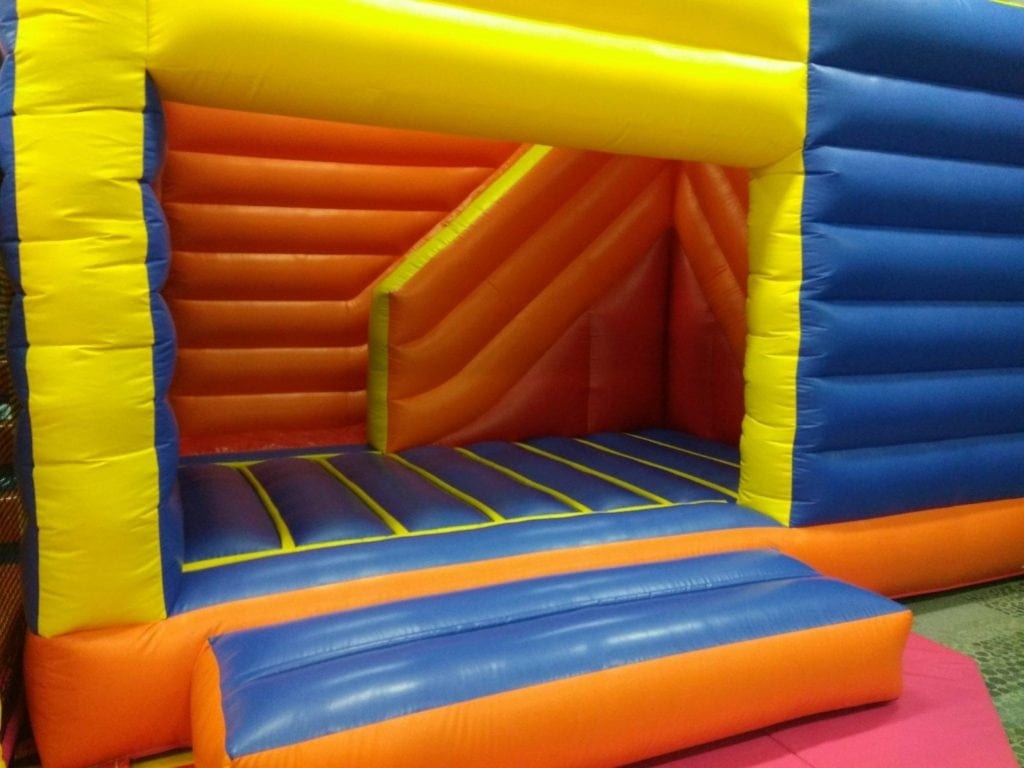 Of course there is heaps for older kids to enjoy and challenge themselves including the super slides, trampolines and so many opportunities to crawl, twist, turn, bounce and swing!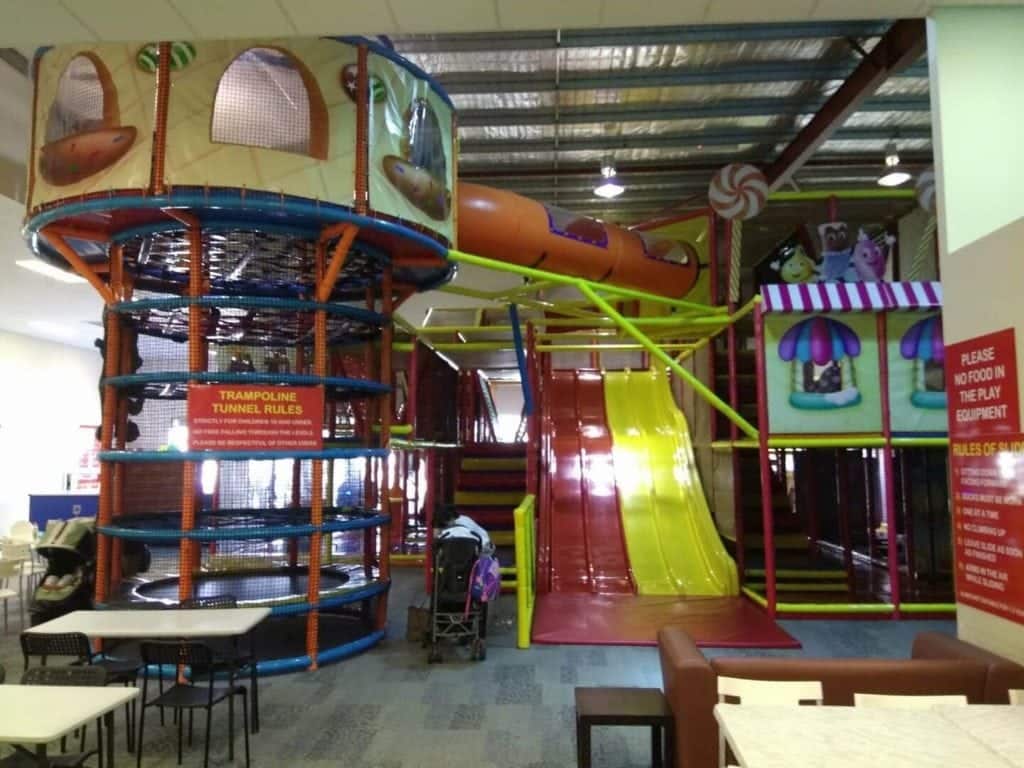 They even have a gaming section with older kids in mind.
The cafe has some great budget friendly meals and of course the ever important coffee! Treat yourself to a sweet treat before the kids swarm!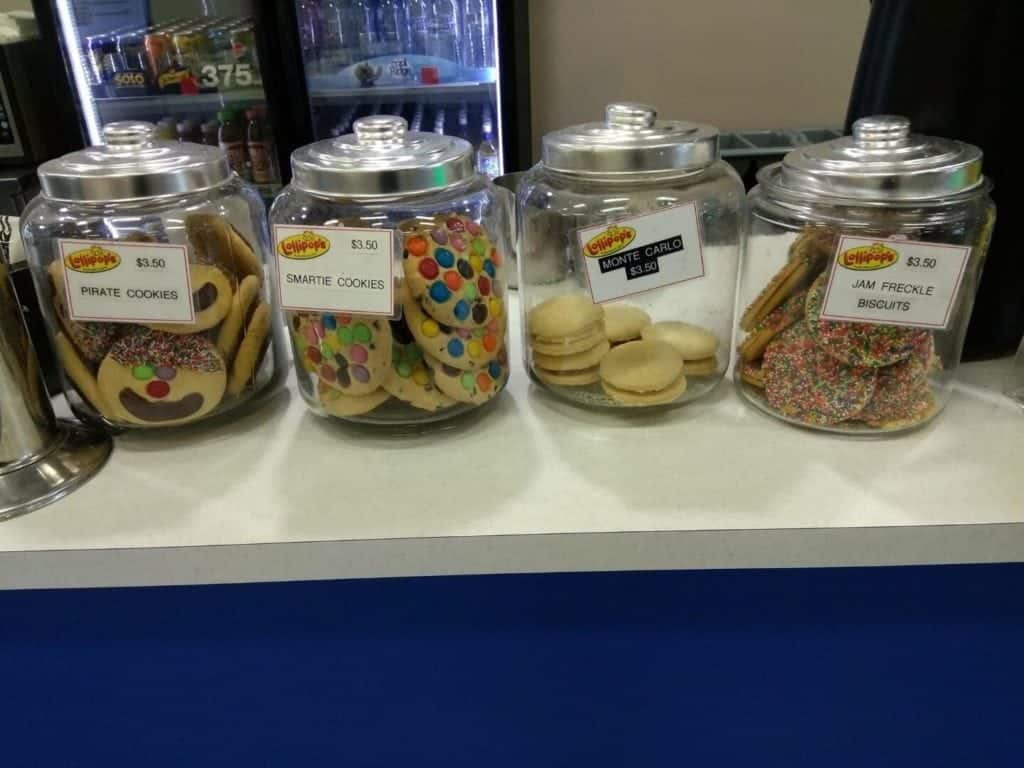 Lollipops Jandakot also run fantastic parties with plans tailored to suit your child and your budget.
With such a great space, they also offer some wonderful classes and events. Tuesdays is Mums & Toddler Yoga 9:30am $14 Free coffee and you can of course bring your little one or take some zen time for yourself! They also run some wonderful classes for kids at 10:30 inclduding Sensory, Art and Craft and Rhythm and Rhyme.Lollipops Jandakot are also famous for their awesome discos. My kids went a few years ago and had an absolute ball! There are many through out the year, with holiday themed discos including Easter, Halloween and Christmas usually from 5:30 – 7:30 for under $20. Kids get a meal, drink and loads of fun and games and free entry for parents.
Be sure to contact staff for all info and details.With what they have on offer and the convenience for families, Lollipops really is value for money with babies under 12 months getting in for free and great deals on multi passes. Parents pay $3.50 which is barely the cost of a cup of coffee!
This really is a wonderful place for children and adults with fantastic value and loads of fun. Show your support by planning a visit soon.
Lollipops Jandakot