After a big morning of tram rides, hot chocolates and bush walks in the Southern Forest town of Pemberton, we had worked up quite a hunger! Source Kitchen is a great option for a deliciously simple family lunch in the timber town. Specialising in burgers, we pulled up a chair on the veranda and set about choosing a delicious lunch from the menu. The staff at Source Kitchen have that warm, country hospitality, and are only too happy to help. Having to deal with both a gluten intolerance, and MSG allergy.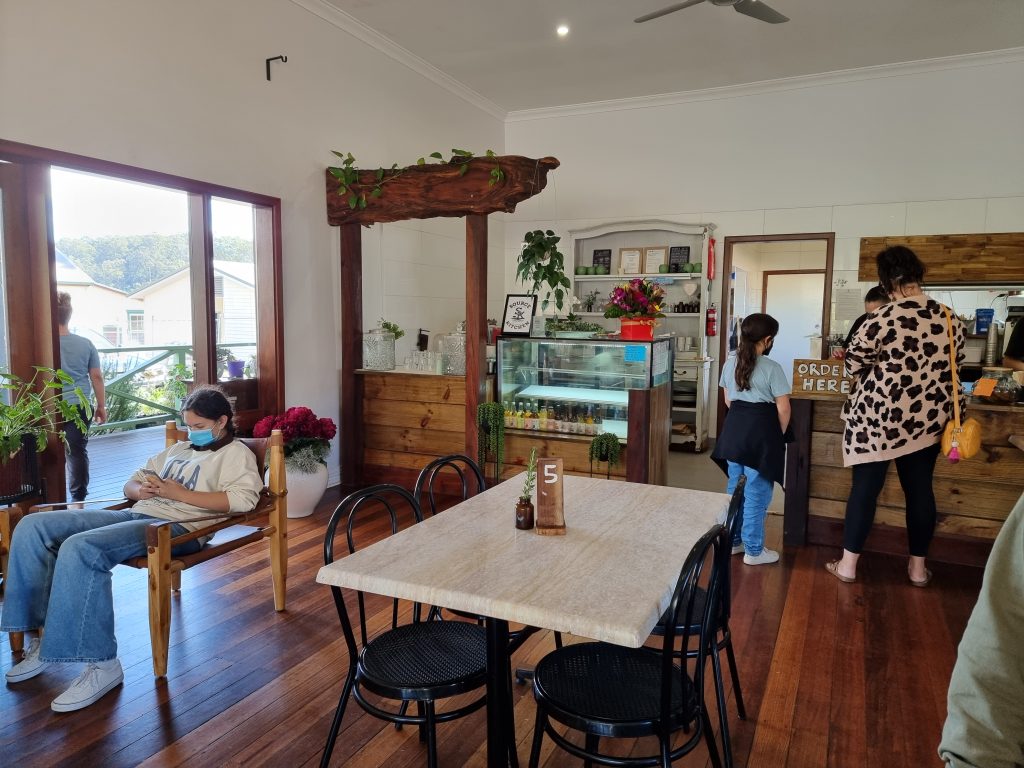 Burgers at Source Kitchen Pemberton
On the kid's menu are gluten free chicken nuggets, and a cheesy burger and chips, both $10. Little Chef was stoked with his burger, with tomato sauce and cheese melting over the tasty beef patty.
I love the Aussie Classic Burger – particularly as I'm always a fan of beetroot on burgers. The angus beef patty is nicely charred and covered in melty cheese, house made beetroot relish, fresh tomato, lettuce and mayo. Usually served on brioche, I opted for a gluten free bun. So often these are dry, but this GF burger bun was pretty darn good.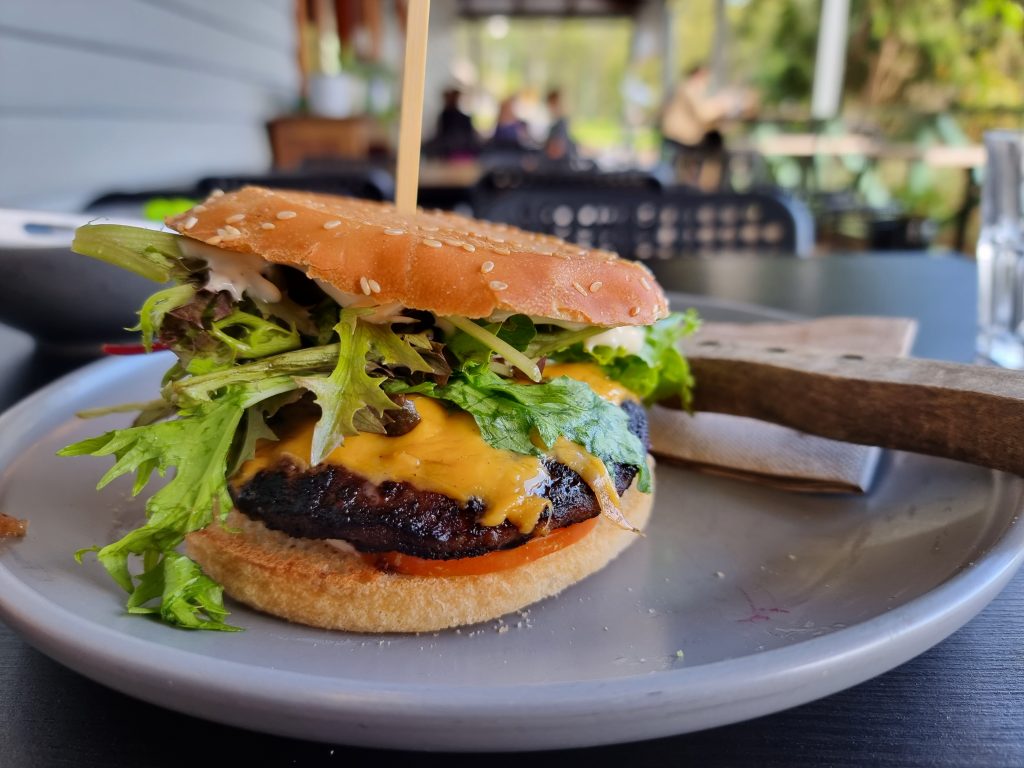 The chips at Source Kitchen usually come with chicken salt, and the kitchen was happy to omit this. Sweet potato chips and wedges are also available. If you don't feel like a filling burger, there are a couple of salad options too. If you have room for dessert, Source Kitchen stocks the scrumptious Millers Ice-cream. There's a playground a short walk up the street, by the tourist information centre. Source Kitchen is found at the lower end of the main street of Pemberton, just near the tram crossing.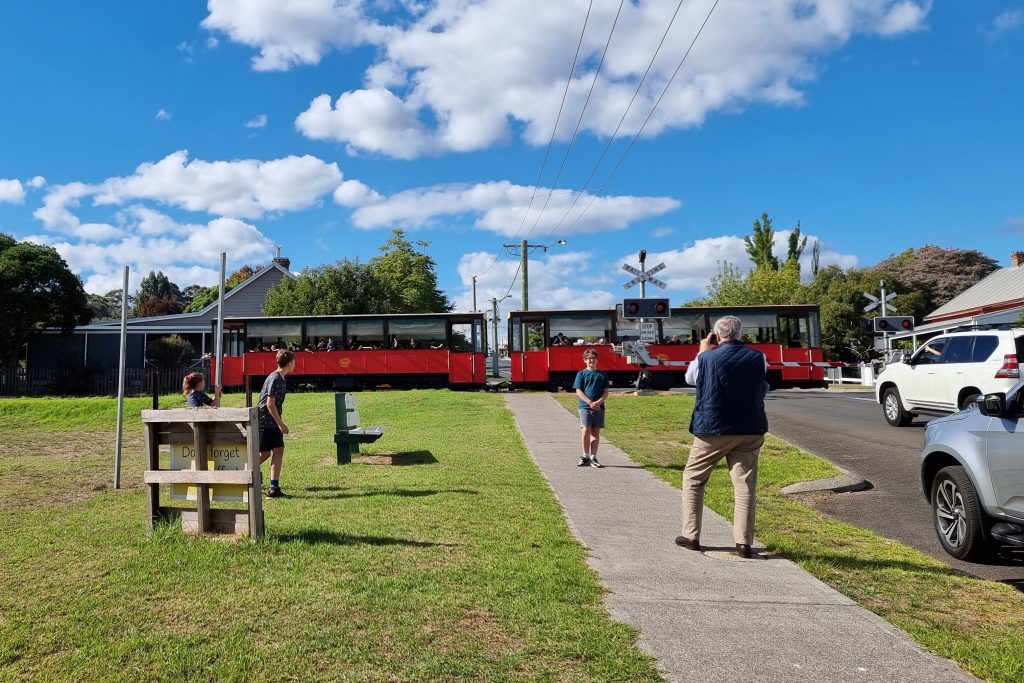 Find Source Kitchen at 17 Brockman Street, Pemberton.
Get more info on their Facebook page.
Find more things to do with kids in WA's Southern Forest region here.