Perth Children's Hospital (PCH) is replacing Princess Margaret Hospital (PMH) as Western Australia's specialist paediatric hospital and trauma centre, providing medical care to children and adolescents up to 16 years of age.
On Sunday June 10 at 7am, the doors at Princess Margaret Hospital will close and sick children who need emergency treatment must attend the new Perth Children's Hospital.
The staged opening of the new Perth Children's Hospital began on Monday 14 May when outpatient clinics opened, two weeks later, selected elective surgeries begun on 28 May. Mid-June patients from the Bentley Adolescent Unit will arrive at PCH.
Ahead of the opening, I toured the $1.2 billion dollar hospital and it was nothing short of amazing… featuring state-of-the-art facilities as well as plenty of comfort, space and privacy for sick children and their families.
The new PCH emergency department is 88% bigger than the one at PMH with 23 acute care bays, three resuscitation bays, 11 short-stay beds, eight consultation rooms, two treatment rooms, and an emergency area specifically designed for dental, eye and ear, nose and throat patients. There are electronic privacy touchscreens (magic glass), soundproof windows and a dedicated undercover ambulance arrival bay.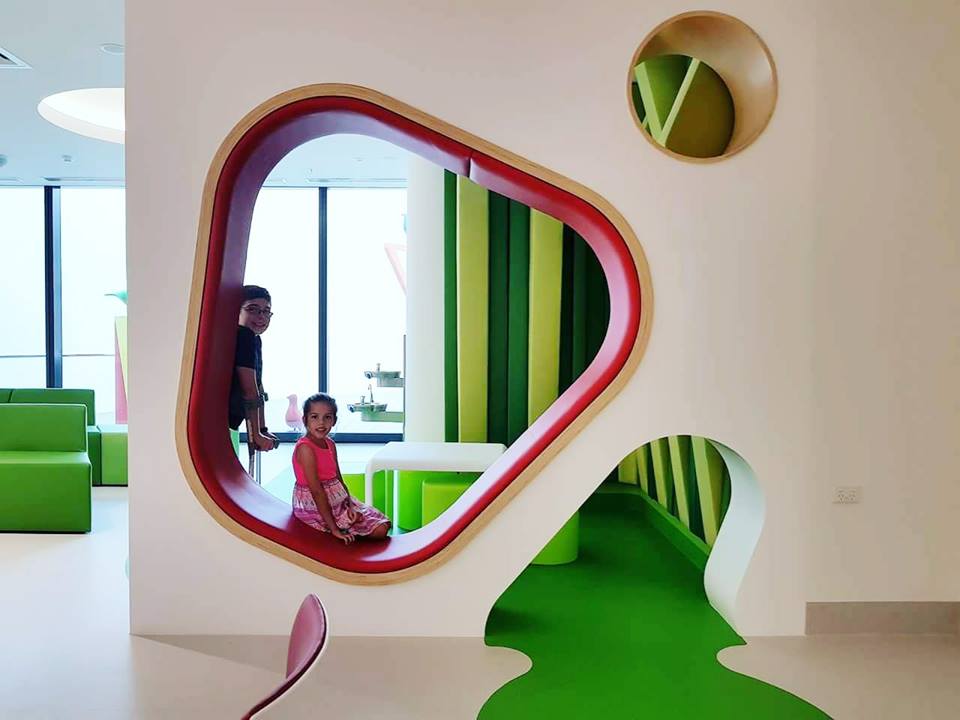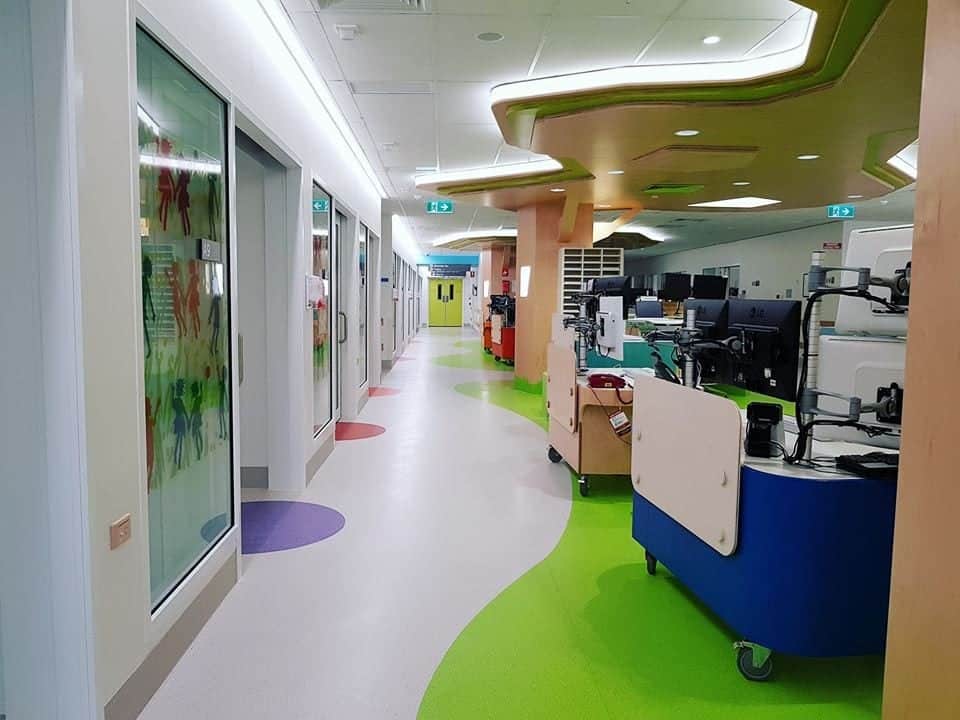 The emergency department is located next to the Medical Imaging area for easy access to x-rays and scans.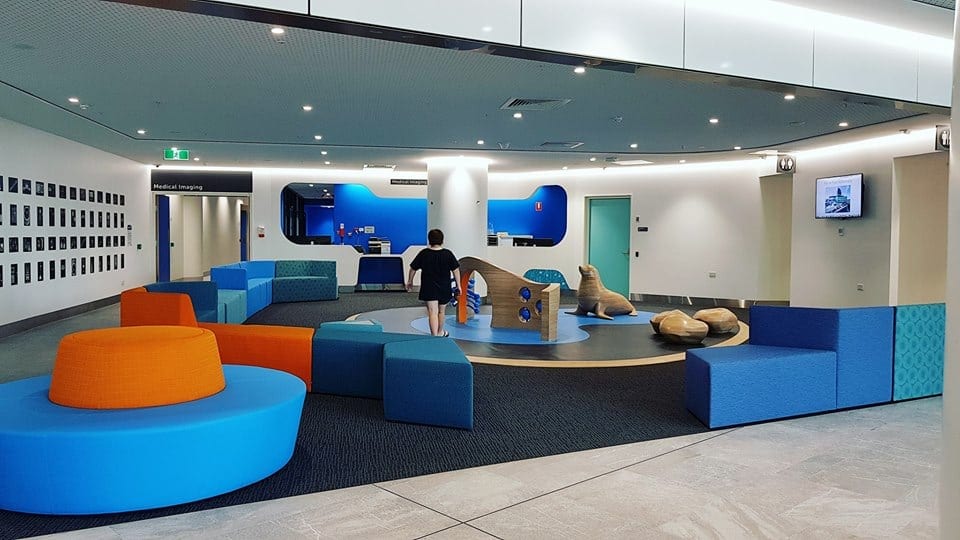 Like Princess Margaret Hospital's Megazone, Perth Children's Hospital has a dedicated play space known as 'FUN ON FOUR' for patients and their families to enjoy. 'Fun on Four' includes a range of facilities and services to cater for all ages and abilities including a dedicated toddler and tween spaces, arts/craft area, music area, library, sensory room, movie cinema and a huge outdoor space.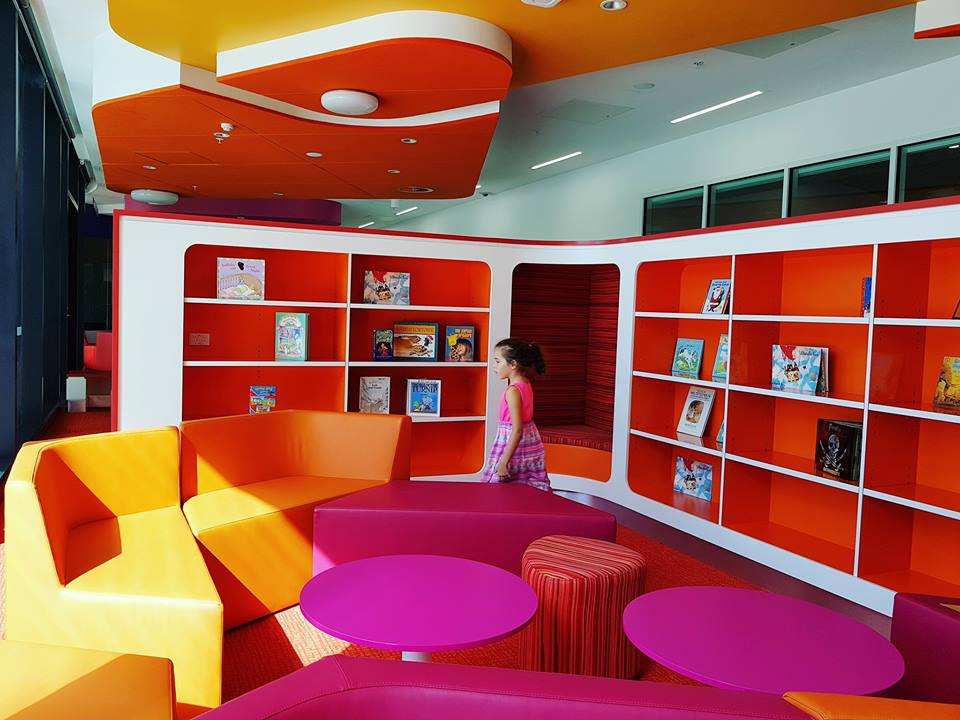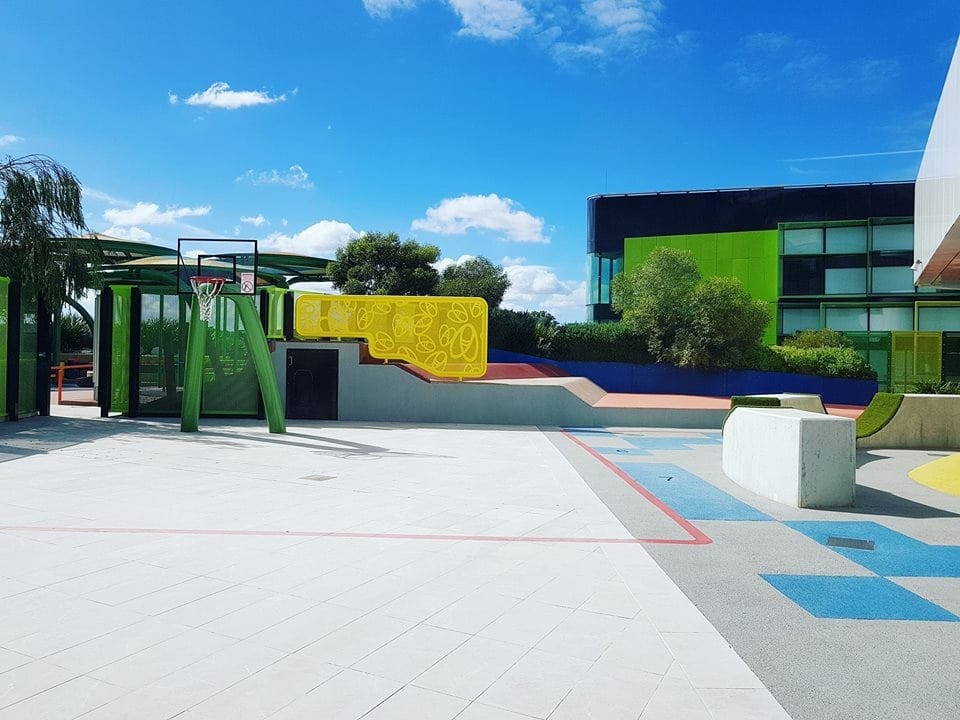 The wards have been specially designed to ensure that every inpatient room has an external facing window. There are parent lounges on every floor, as well as dedicated parent accommodation facilities. Both shared and single rooms are spacious, include a bathroom, a flat-screen TV, USB charging points and a lockable safe.
We toured the Youth Ward, between ward 4A and 4B there is a classroom and a great Youth nook with cool chairs and a big flat screen TV – it's a great space for teens to escape their room, socialise and take in the awesome view of Kings Park and the City.
Everywhere you look from the ground, walls, ceilings and even the lifts you will find fun pops of colour! There are interactive games, play equipment and we even found a hidden TV!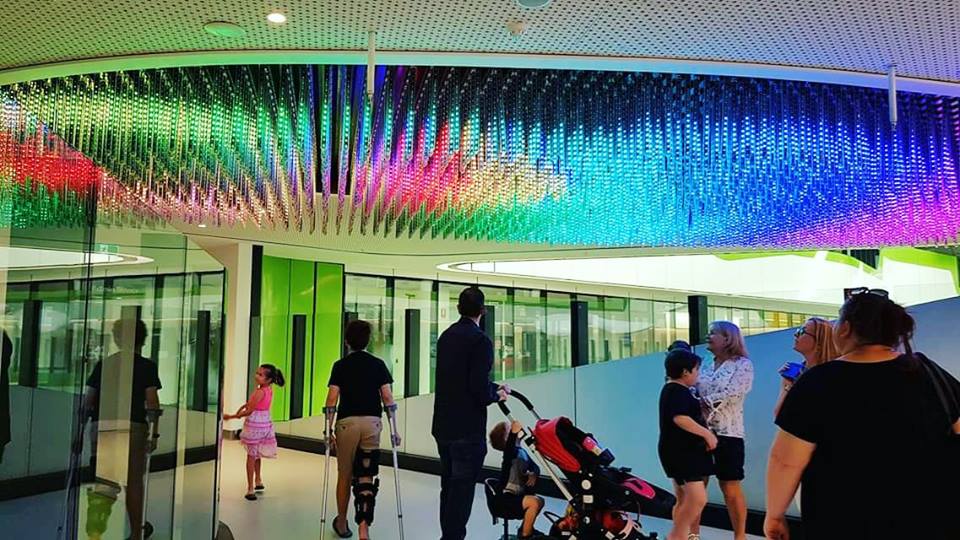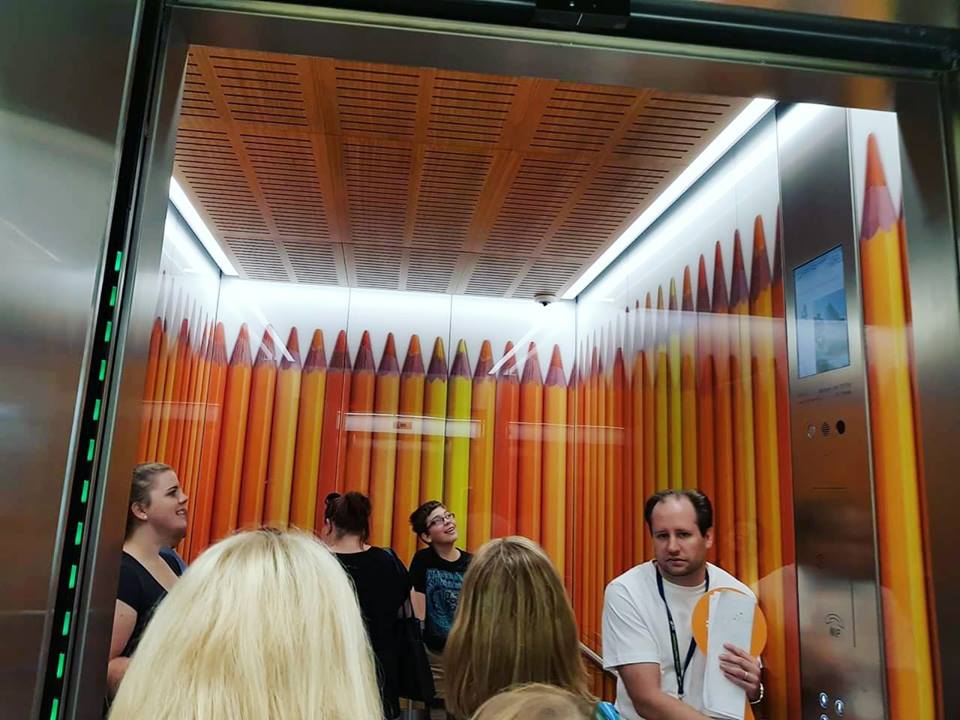 As you enter PCH through the main entrance into the atrium there is a gift shop, with a range of Stitches merchandise and gifts, and the Little Lion Cafe, where you can grab a coffee and a bite to eat. Part proceeds from Little Lion Cafe will go to the Perth Children's Hospital Foundation to continue funding cutting-edge equipment, expertise and world-class research.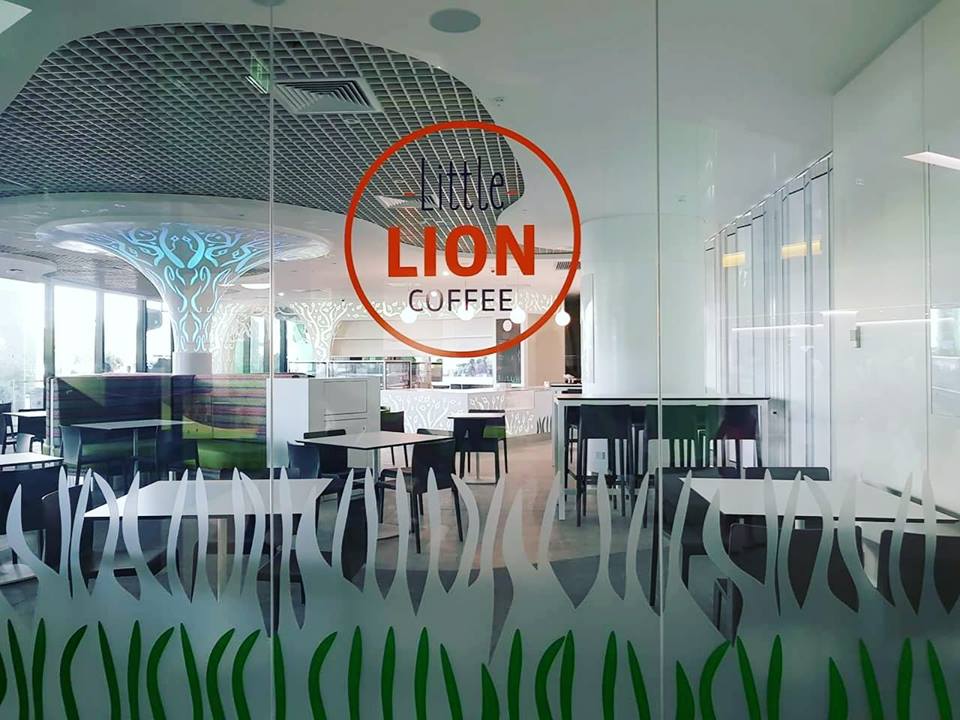 Although PCH is HUGE! you don't have to worry about getting lost, lifts are colour coded and there are plenty of electronic find your way stations. There are also electronic check-in stations for outpatient appointments, once parents have checked-in, you don't have to wait around you can head to the cafe or visit 'Fun on Four' while you wait for a text message notifying you that it is time for your child's appointment.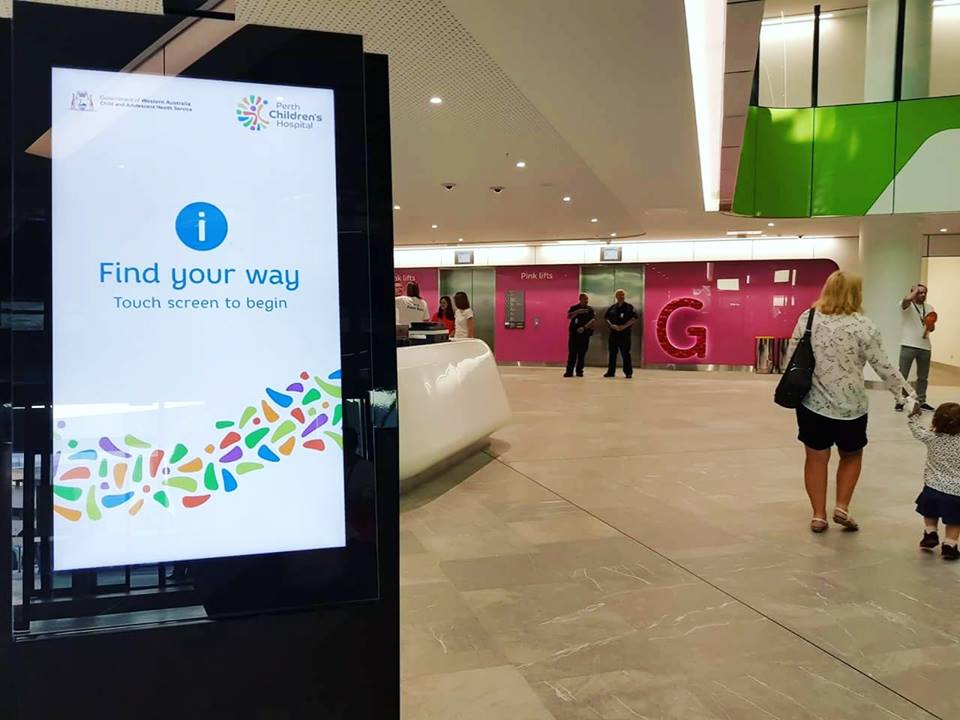 Parking
There is a drop-off area outside the main entrance with 15-minute free parking and 30-minute free parking for ACROD permit holders. Paid parking spaces are available in the hospital's basement car park and the QEIIMC multi-deck car park.
Public Transport
The closest train station to PCH is Shenton Park, on the Fremantle line. At Shenton Park Station, catch the 999 bus to the Hospital Avenue QEII Medical Centre stop. Alternatively, hop off the train at Elizabeth Quay Station and catch the 950, 103 or 24 bus to the Hospital Avenue QEII Medical Centre stop.
Perth Children's Hospital
Corner Winthrop Avenue and Monash Avenue. Parking is available at QEIIMC