Big Brook Dam, near Pemberton, is found along the Karri Forest Explorer Drive. This peaceful spot has something for the whole family to enjoy from canoeing and kayaking, to fishing, swimming, biking and bushwalking. The dam is a relatively "new" addition to the town – built in the 1980s to top up the town's water supply and to supplement the trout hatchery. The beautiful area is a great place to enjoy the great outdoors.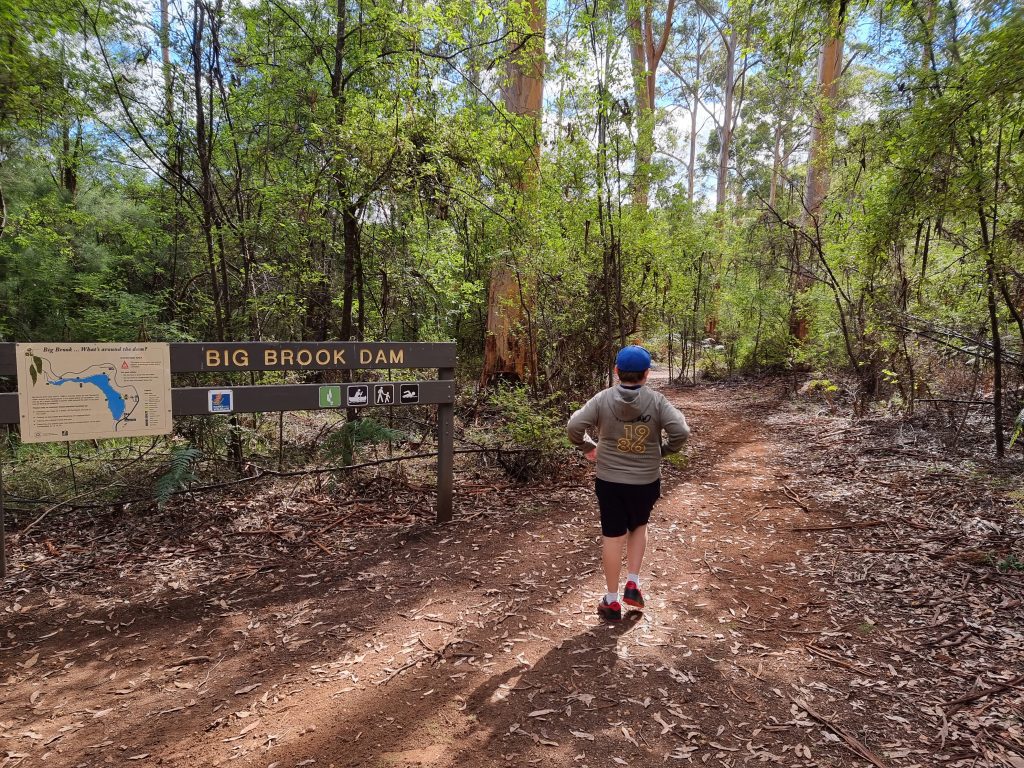 There's plenty of parking and information boards about the trails and wildlife that you will spot in the area. There are many tiny blue fairy wrens that call the forest home. You'll need a good camera to capture one well, as they move so fast!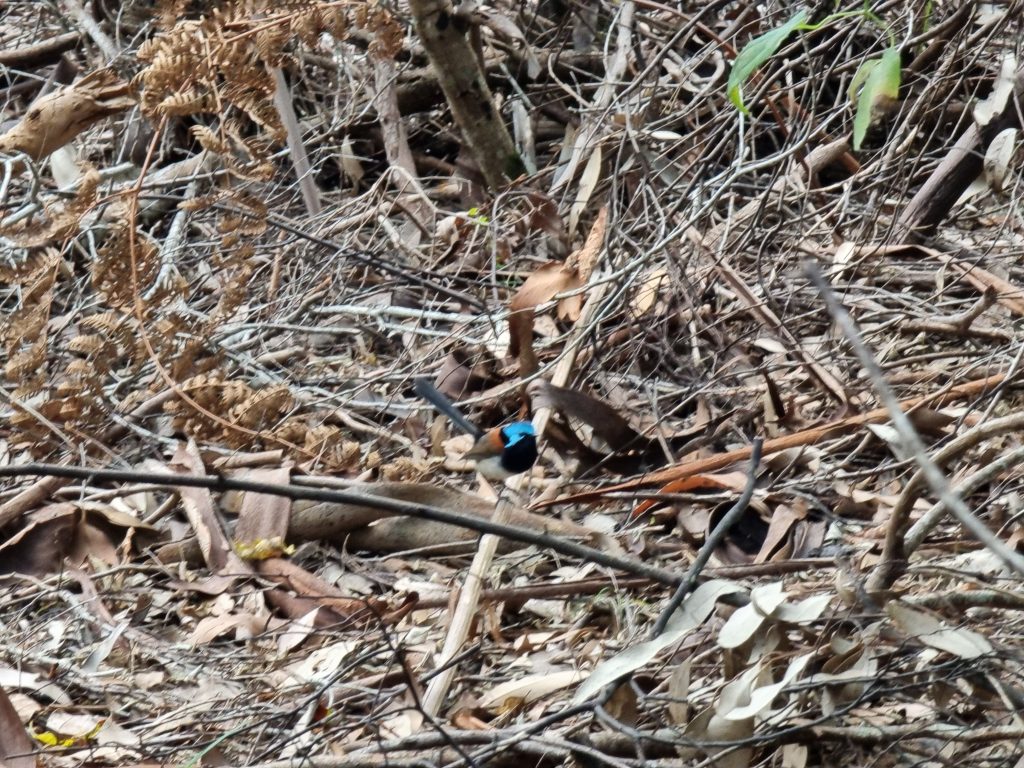 While the nearest ocean beach is over 50 kms away, there's a large sandy white beach to play and relax on. be sure to bring the bucket and spade, plus a towel.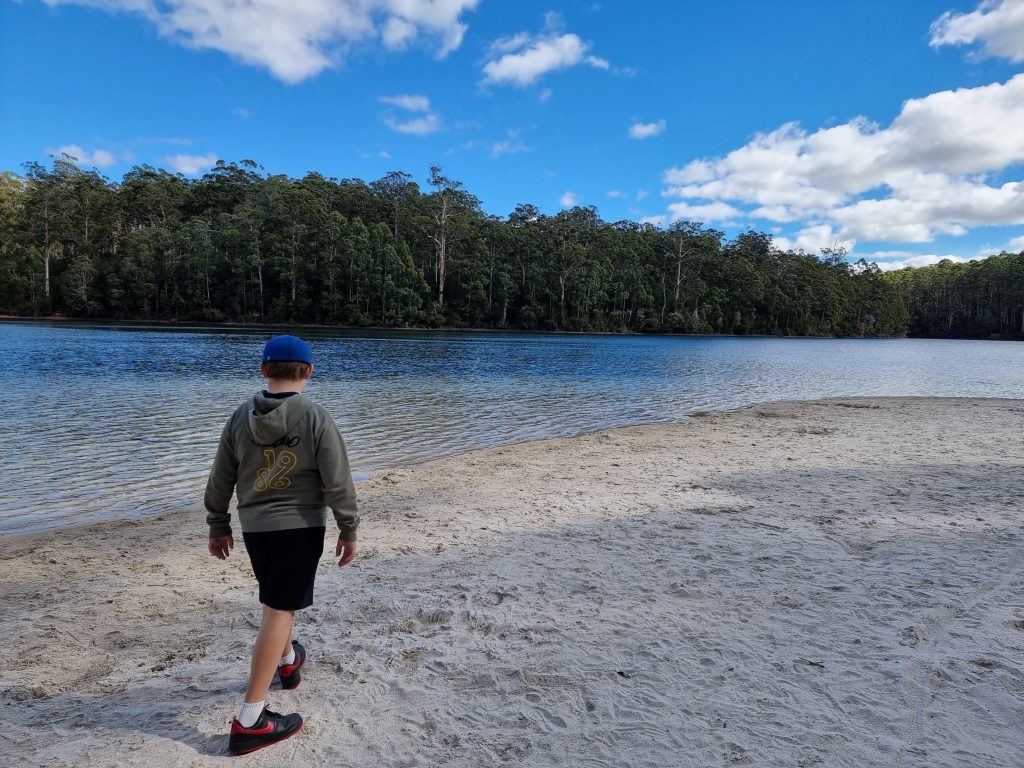 In warm months, this lovely alcove is a popular swimming and picnicking spot. Though I hear the water is pretty chilly year-round. There's picnic tables, BBQs and public toilets. Throw down a rug on the lawn, the spot is just magic, surrounded by the immensely tall karri trees.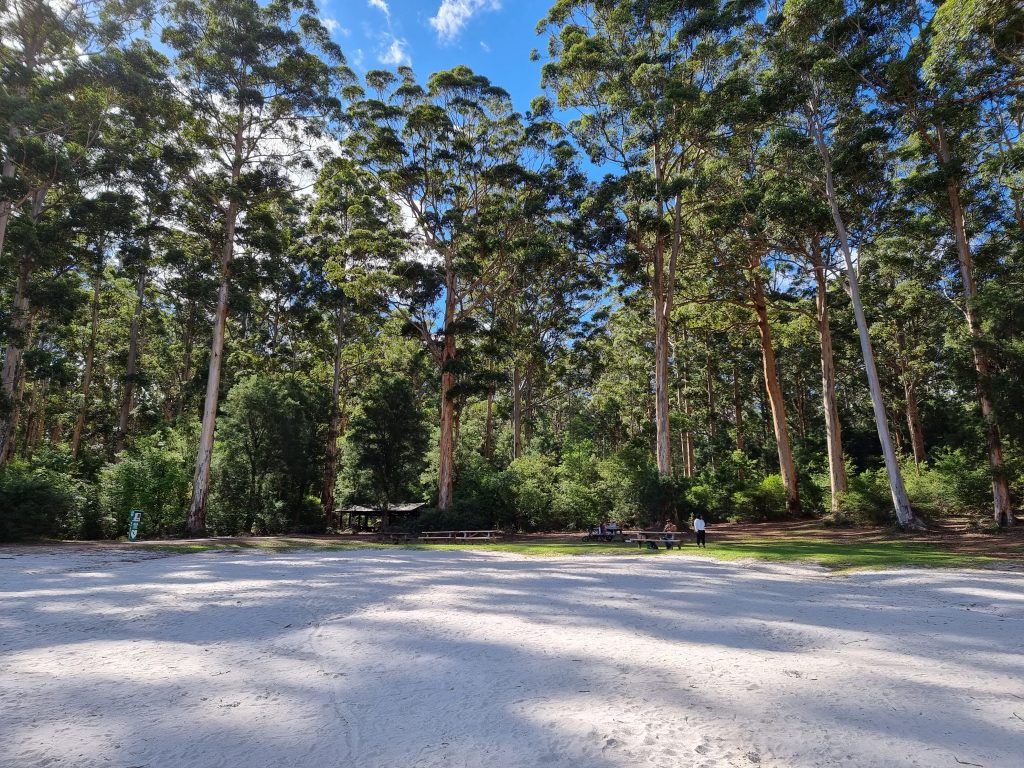 Take a hike or a bike along a bush track. The 4km Big Brook Dam Walk Track follows the shores of the dam, while the flat surface allows for easy stroller and wheelchair access. It's wide enough for a cycle too.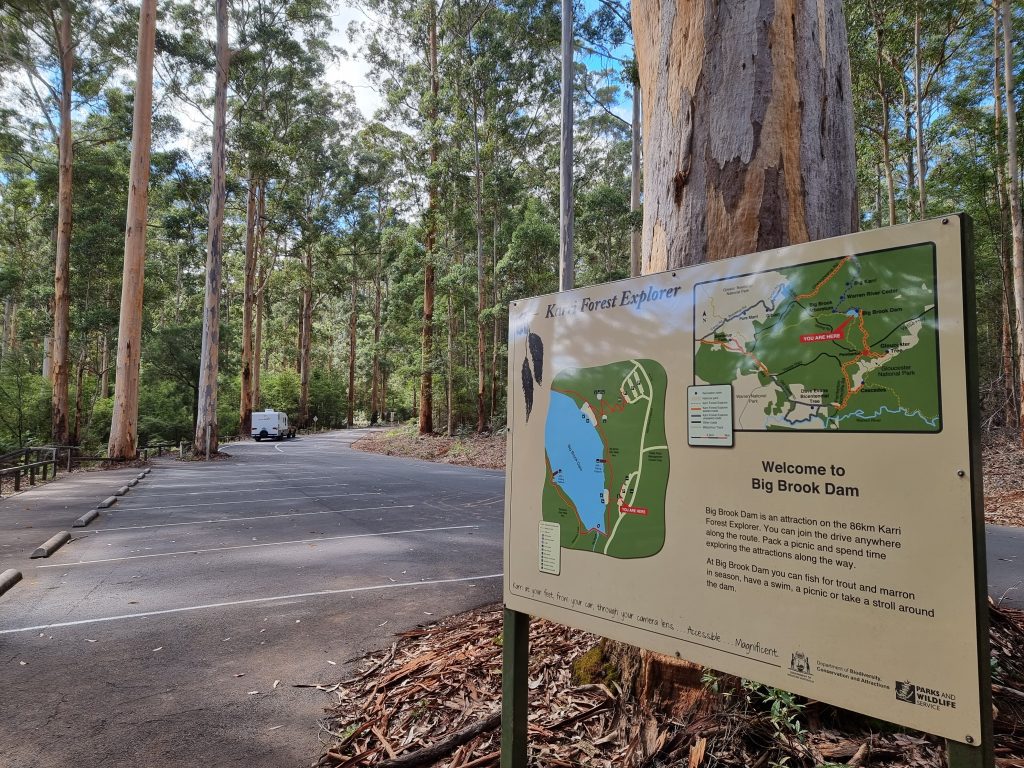 If you want to drop a line into the lake, you'll need a freshwater license. If you're patient, you're sure to catch a delicious trout. You can also catch marron in season. Dogs are permitted at the dam on a leash, though they are not allowed around the beach area. If you're in the Southern Forests, a trip to Big Brook Dam Pemberton is a wonderful way to immerse your family in nature for a couple of hours. We visited in the school holidays and it was still very peaceful.
Big Brook Dam Pemberton is found about 4kms out of town. Follow the signs from Golf Links Road in the middle of town. .
Discover more things to do with kids in Pemberton and the Southern Forests here.