Wellington Square, East Perth
Perth's newest inner-city playground,
Wellington Square Playground
, has just opened! Koolangka Koolangka Waabiny means children's playground in Whadjuk Nyoongar. WA's native Banksia plant theme can be spotted throughout the vast play space. The colourful floating disc above the playground not only provides shade but also reflect the stars and sky from Dreamtime stories. The colours seen throughout the playground are inspired from the colours from native
Western Australian
native flowers.
It was a hot day when we went there and my 3 year old made a beeline for the
water play
area. From trickling water to water fountains to dam stops,
kids will have hours of fun
. Just don't forget the bring a change of clothes.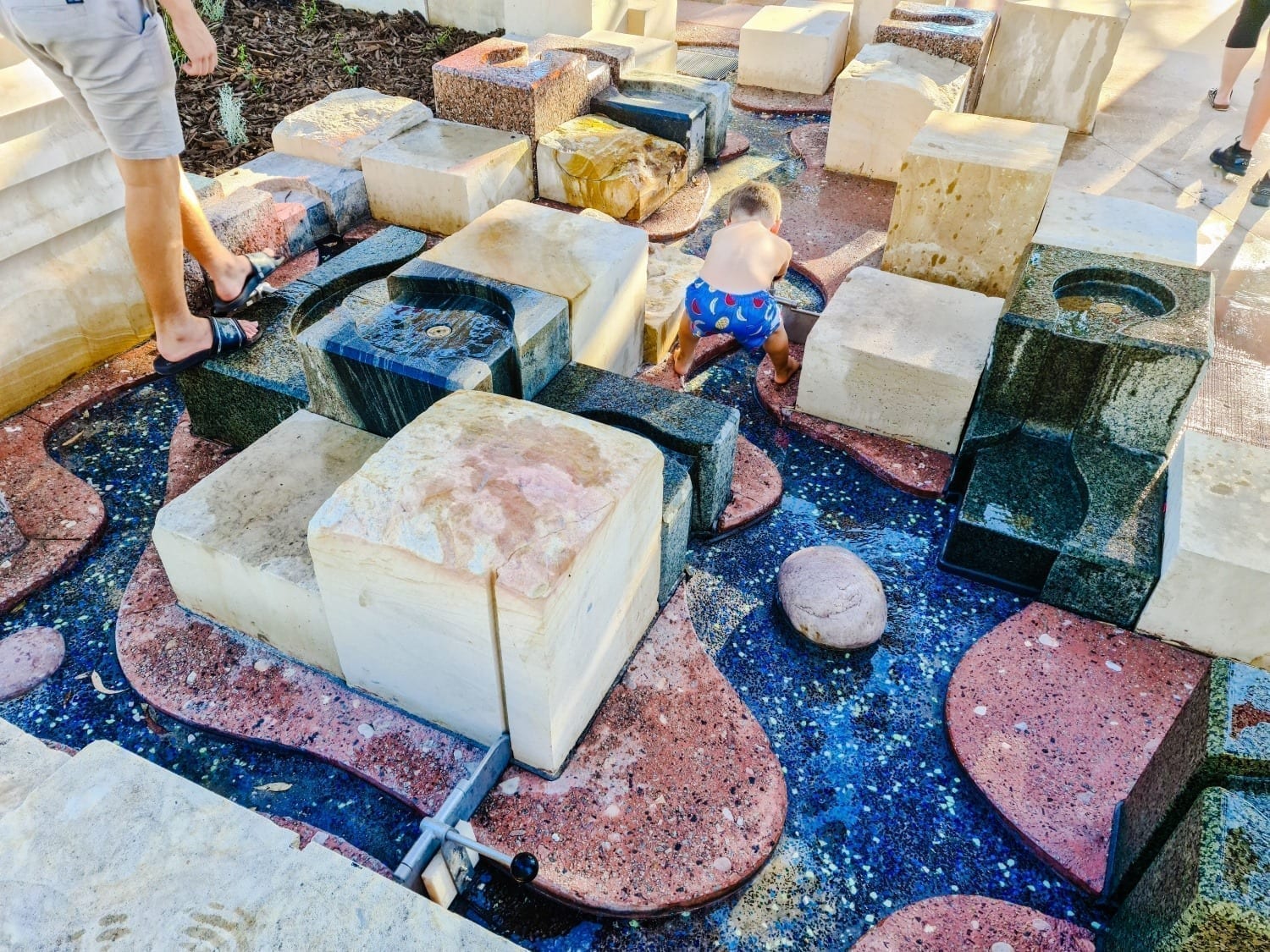 From there, we moved onto the main Wellington Square Playground which features a huge slide! There are also many other smaller slides throughout for
little kids
. Most of the slides are metal so do make sure you test it out first before giving the green light for kids to go on. They could get pretty hot. But thankfully our
weather
is getting cooler so we can enjoy them as much as we can before summer hits again.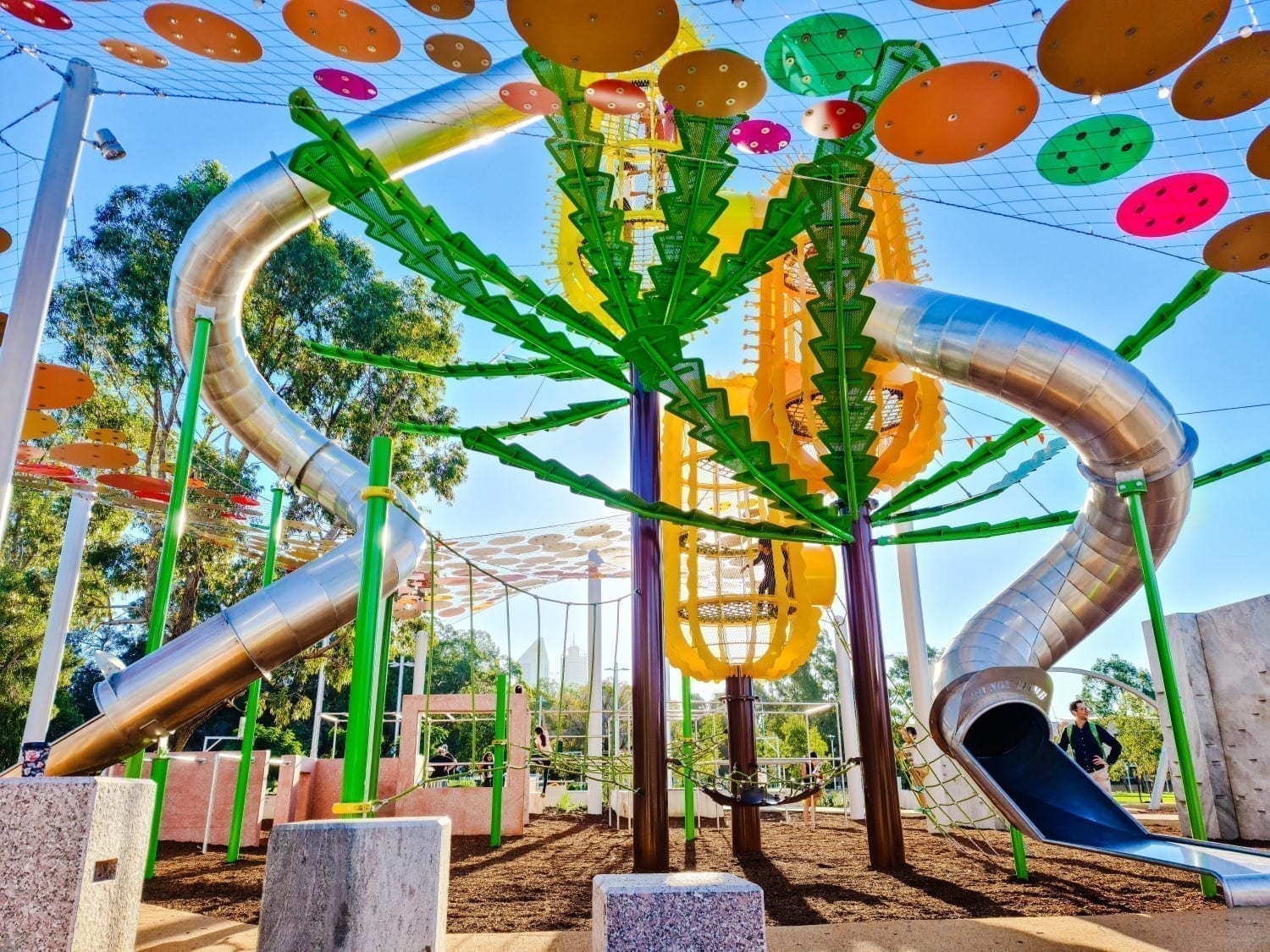 A climbing wall, lots of obstacles courses and monkey bars (low and high) are sprawled all around the
play space
. It kind of reminds me of ultimate tag.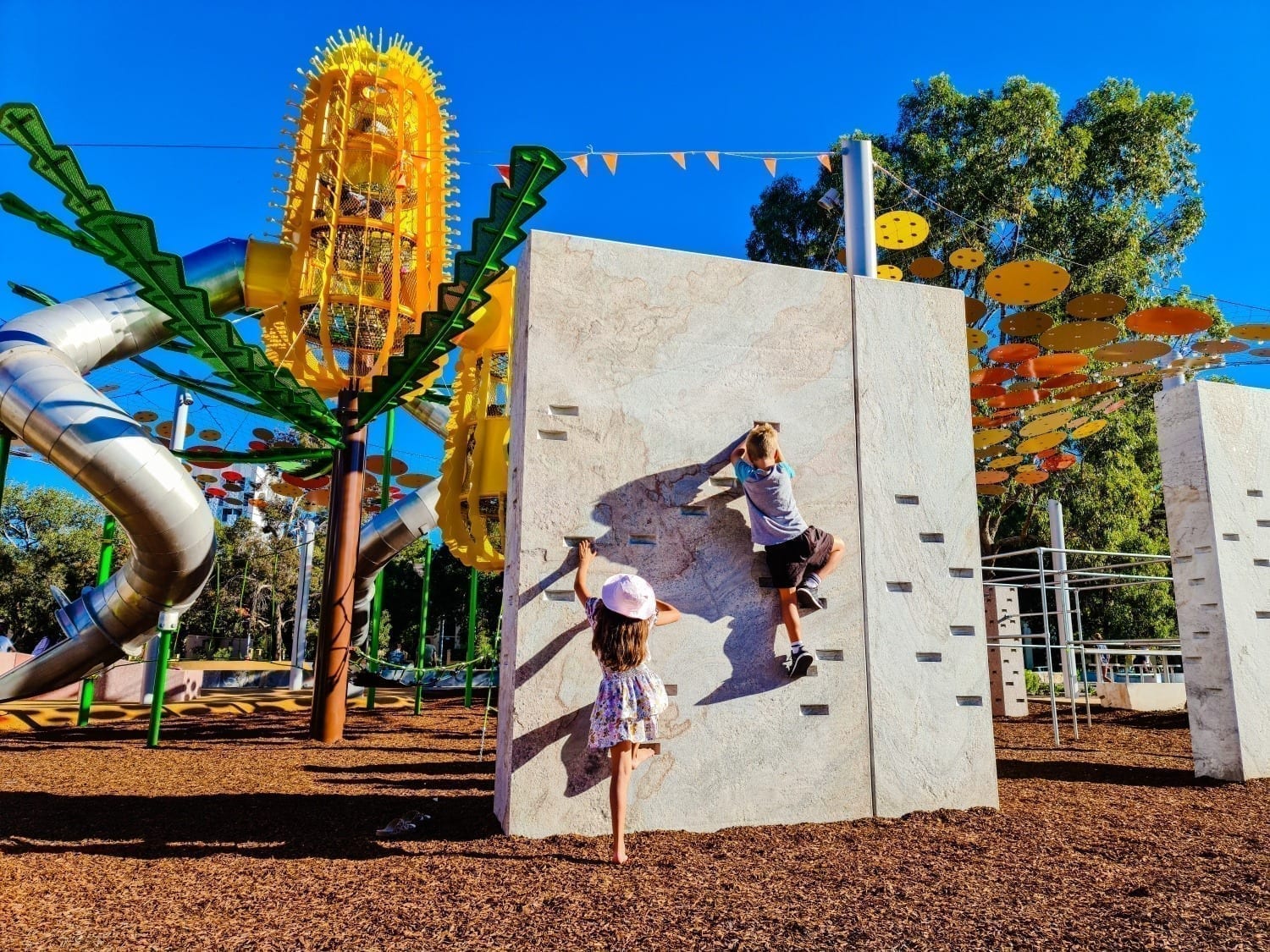 If slides aren't your thing or if the weather is too hot for them, there is still plenty to do. There are swings, including an all-abilities one, in-ground trampolines,
flying fox
and a sandpit.
Don't forget to pack your scooters and skateboards too as there is an awesome skatepark equipped with slopes and ramps.
There are also BBQ pits, drink fountains and plenty of seats throughout the park.
My 8 year went straight to the basketball court. There's basketball hoops (half court and a full court), netball hoops and a table
tennis
table as well. Surrounding the courts there are also ample seatings and a bbq pit in the vicinity well. A huge field is also available for
soccer
and footy fans.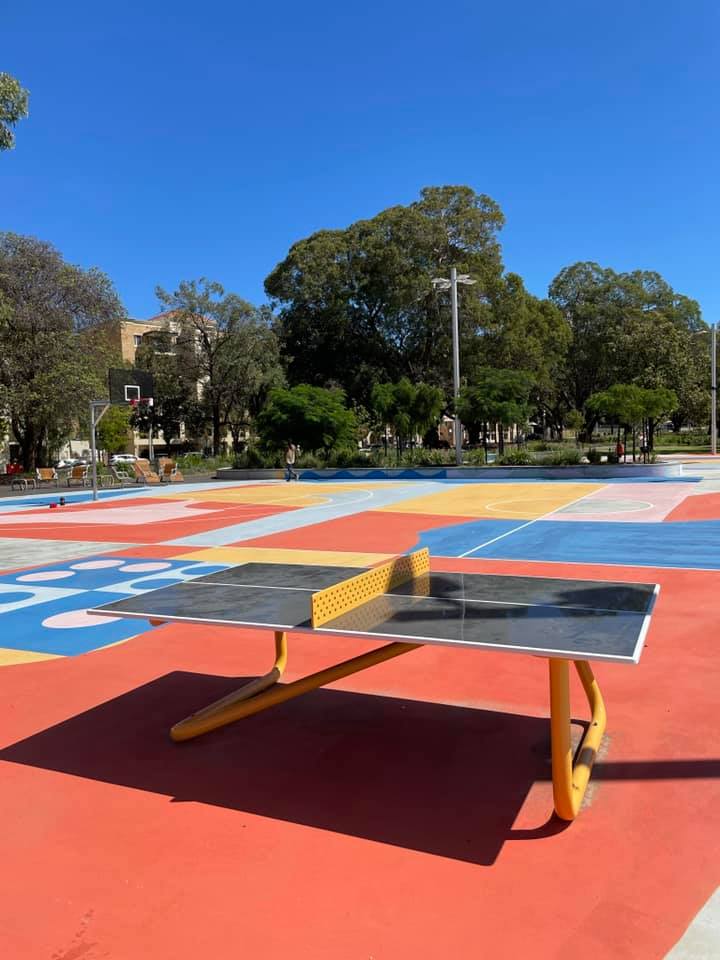 Wellington Square Playground is located on Wellington Street (int Bennett street) in
East Perth
, this new inner-city playground can be easily accessible by taking the yellow cat from the city, stop number 29 or 10. There is also
street parking
within walking distance of the park.
Location
No Records Found
Sorry, no records were found. Please adjust your search criteria and try again.
Google Map Not Loaded
Sorry, unable to load Google Maps API.
Member Reviews