Portside Promenade, Alkimos
Every new playground popping up in Perth seems to be bigger and better than the one before, Shorehaven's Treasure Island Adventure Playground is no different, although this playground has taken 'play' to a whole new and exciting level by creating a real-life treasure island. This adventure playground overlooking the Alkimos wreck not only encourages kids to climb, swing and slide, there is also a series of hidden clues, puzzles to solve and treasure to find.
There are 6 treasure hunts to embark on at Shorehaven's Treasure Island, all you need to do is collect your Captain's Notebook from the sales office and follow the clues inside.
The first hunt begins at the Aligning Stone, this is a very clever piece, as you peer into one whole you will find the famous Alkimos wreck, the second hole will point you in the direction of your first clue. Once you have found your first clue it will lead you towards your next clue until you know the location of the hidden treasure, to complete this treasure hunt you will need your Captain's Notebook, a piece of A3 paper and crayons – you can bring these from home or collect them from the sales office.
The second hunt involves finding 12 pieces of equipment lost around the island, as you find each item just tick them off in your Captain's Notebook.

The other treasure hunts are similar, I love that the hunts are simplistic enough for small kids to understand the rules, yet tricky enough for older kids to be fully engaged and wanting to take part in adventuring around the island unlocking all the hidden secrets.
In addition to the treasure hunts, the Captain's Notebook includes a map, word sleuth, colouring page, instructions on how to fold a pirate hat, jokes, a captain's code to solve and an answer sheet.
Shorehaven's Treasure Island also has a great variety of play equipment, the focal piece being a deconstructed shipwreck, the 8-metre tall climbing frame with a large tunnel slide at the top. The ships hull has barnacles that glow in the dark, portholes to climb through, a ship steering wheel and speaking tubes.
Kids can pretend they are swimming with or even eaten by the whale shark.
For little kids, there is a rocking wooden boat and a wooden shack with double slide, both are one of a kind pieces that were specially designed for this playground – the boat has a great wobble on it too!
To keep the younger kids engaged with other features around the playground there are giant storybooks that tie in with features found around the playground – such a great touch.
Another favourite feature is the cannon, which is pointed towards a rope swing with wooden boards in the background. Kids pretend to be dodging cannon balls while swinging on the rope swing – such a great way to ignite imaginations!
You can even force your prisoners to walk off a plank! The attention to detail throughout the playground is insane, from the water ripples to remind you that you are on an island to the parrots who look like they will come to life at any minute to rice bag and shipping boxes scattered around the shipwreck. Majority of the design features were created by artist Jahne Rees, who is also responsible for other popular playgrounds such as Scarborough's Whale Park.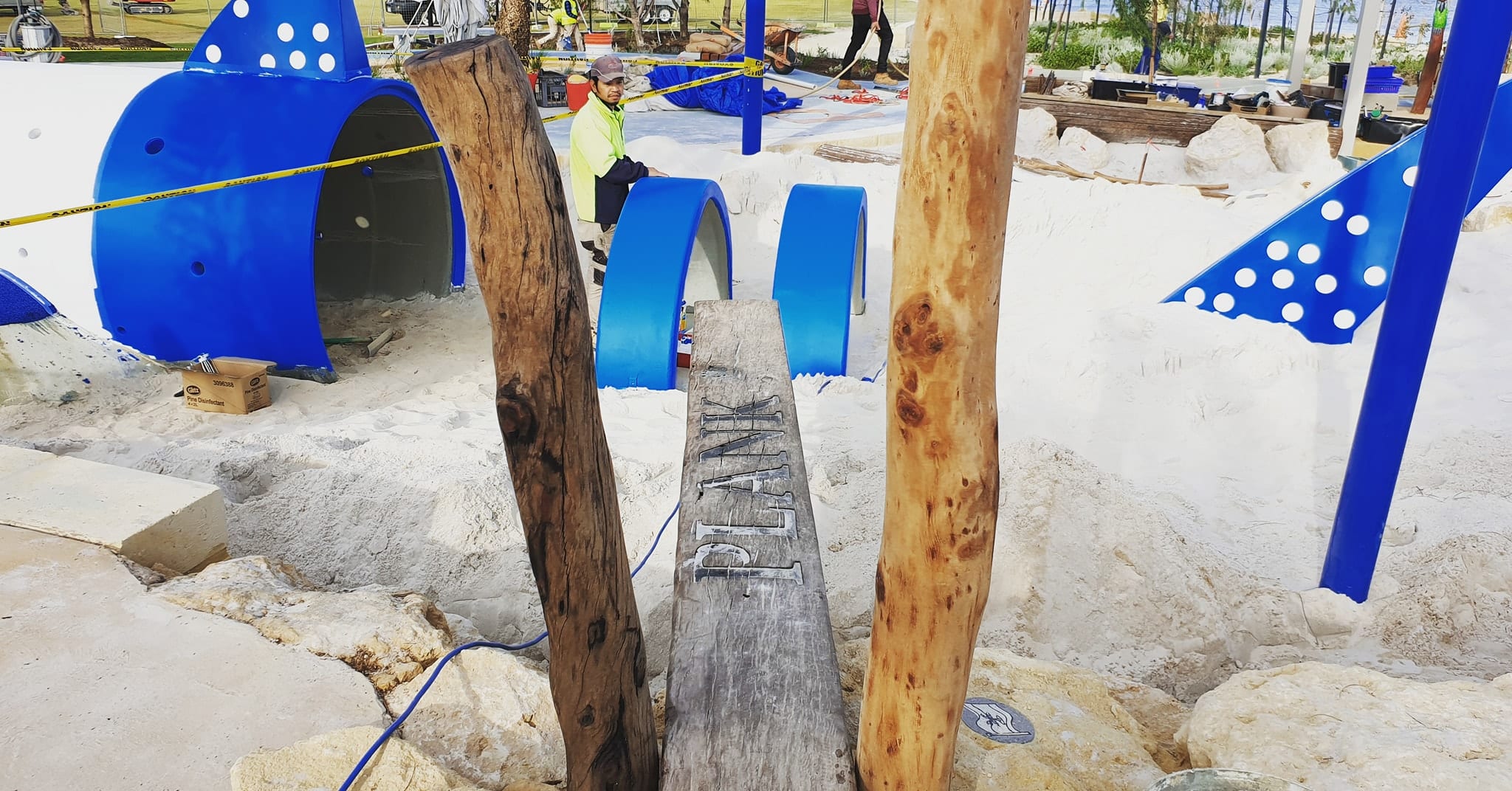 Palm Cove is the perfect place for any pirate to take a much-needed break on the hammock. The hammock has been designed for children of all abilities.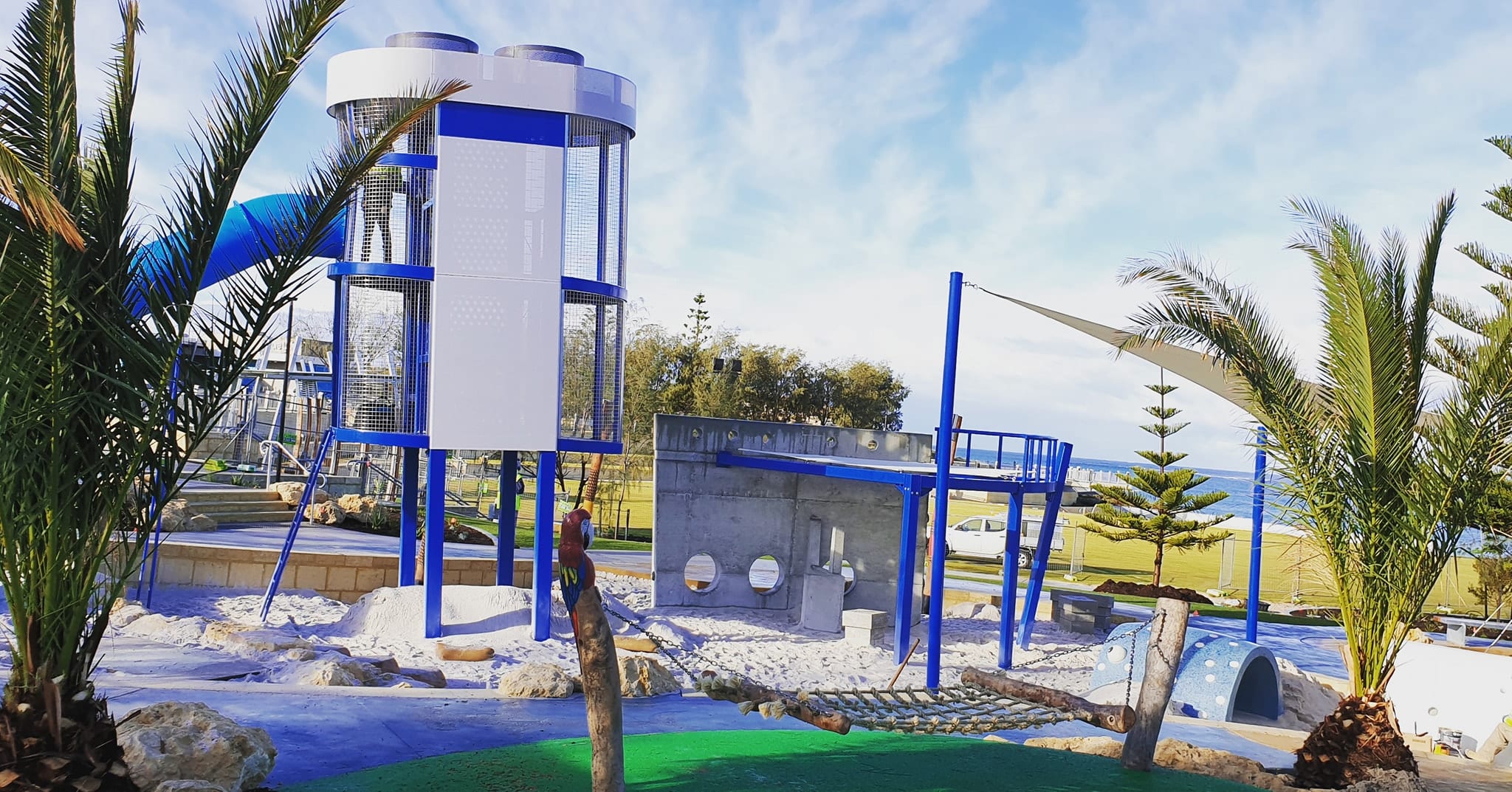 Shorehaven's Treasure Island is not only a fantastic play space, but it also couldn't be situated in a better location! The playground is only meters away from The Shore Cafe and Oceans 27 – which means you can team your visit with an on the go coffee, sit down meal or a glass of wine. There are also BBQs located next to the playground and public toilets located behind Oceans 27.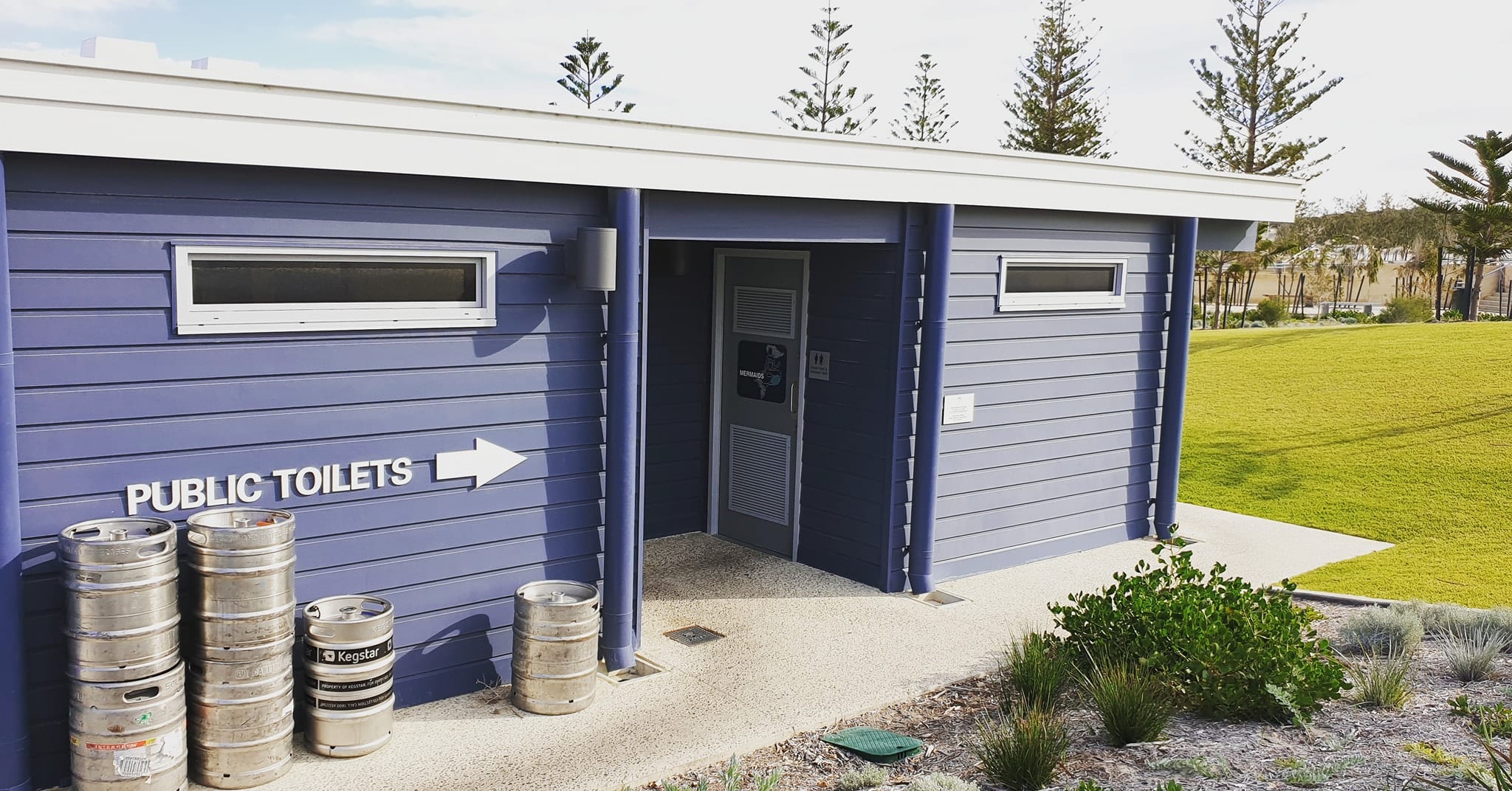 Shorehaven's Treasure Island Adventure Playground
27 Portside Promenade, Alkimos. Ample parking available.

Find more playgrounds in Perth
Kellie Elliott is a busy mum of four who enjoys adventuring around Perth with her children and sharing her journeys and experiences on Instagram at Perth Mum Adventures.
Kellie Elliott is a busy mum of four who enjoys adventuring around Perth with her children and sharing her journeys and experiences on Instagram at Perth Mum Adventures.
Location
No Records Found
Sorry, no records were found. Please adjust your search criteria and try again.
Google Map Not Loaded
Sorry, unable to load Google Maps API.
Member Reviews