Abernethy Road, Cloverdale
If you have little skater boys and girls – be sure to check out the Belmont Skate Park. Do your kids love to skate, scoot and ride their BMX's? Next time you're in the area, be sure to throw the skateboards and scooters in the back of the car. They will love it!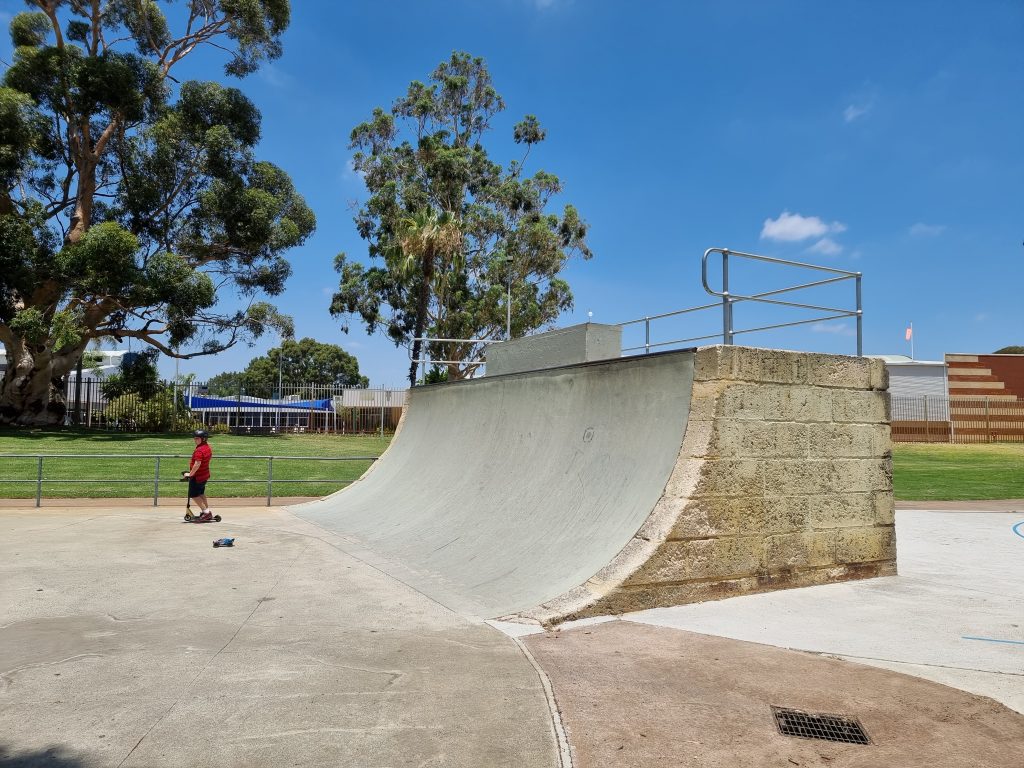 The skate park is located right next to the Belmont Leisure Centre (perfect for cooling off after a ride). And there's also the neighboring "volcano park" – a HUGE play area, lots of picnic spots, the Belmont Library and an excellent café (8 Yolks) within about 350 meters too.
The skate park has plenty to keep kids from intermediate to advanced level skaters entertained. Be sure to note that there's quite a few older, more advanced riders here, so very young children may feel a little intimidated by the fast speeds and cool tricks.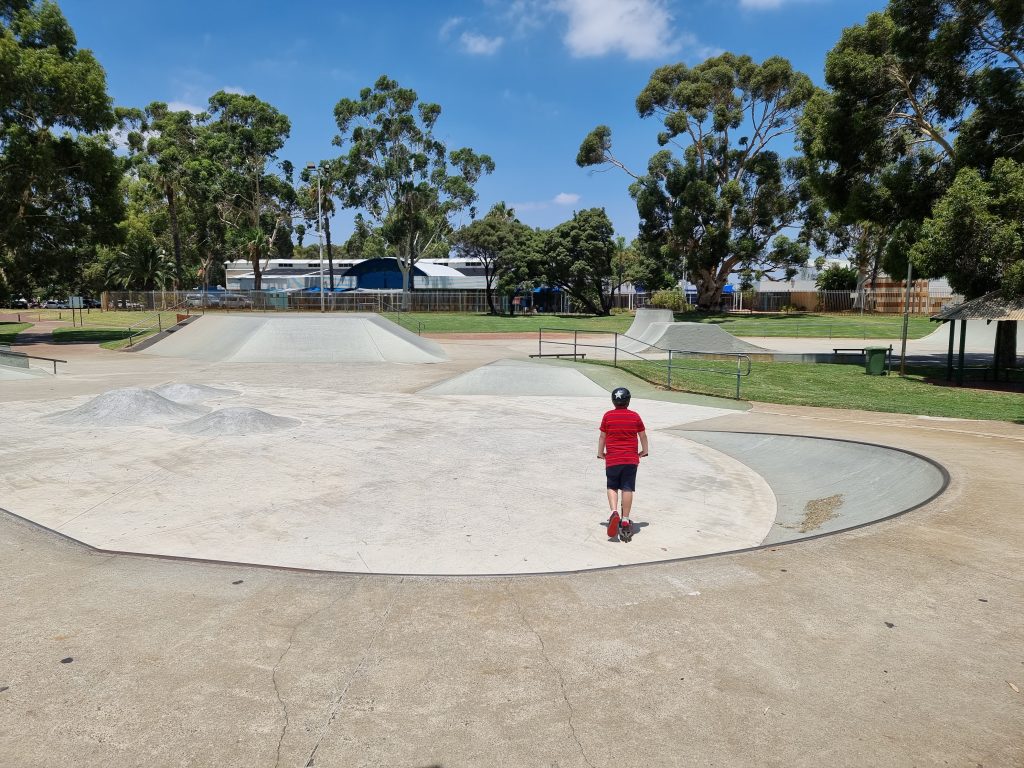 It's also found by a very busy road. There's a lot to encourage kids to work on their skills at the concrete park.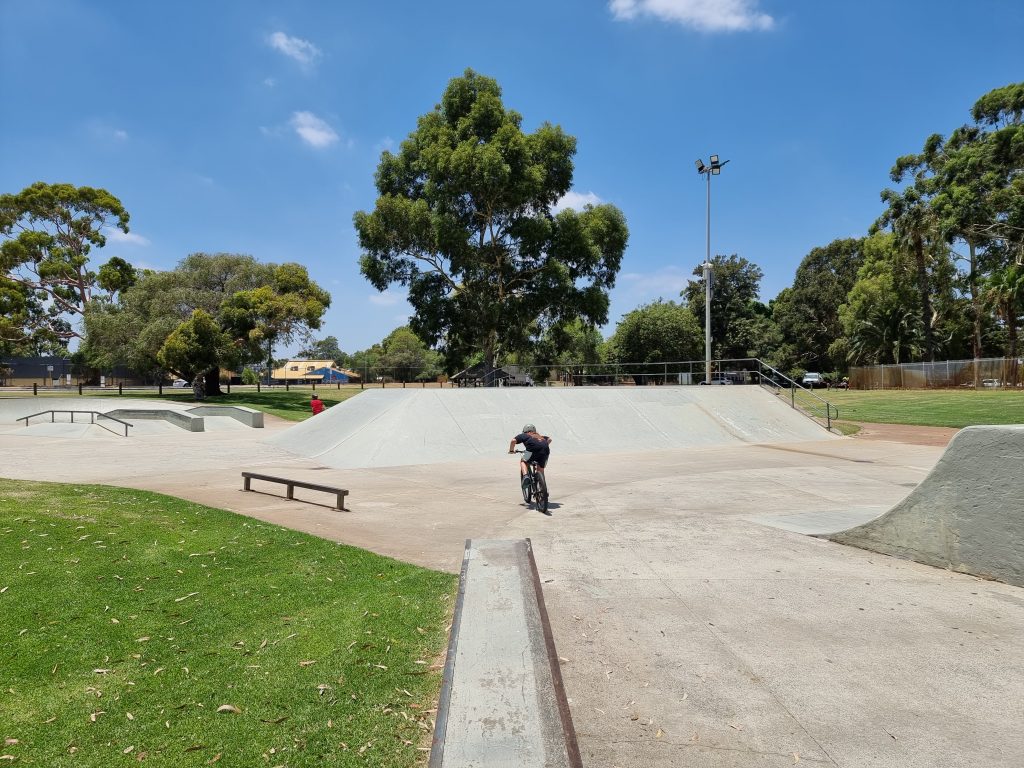 The features at Belmont Skate Park include:
Bank/wedge ramp
Bowl
Extension
Kink Rail
Grind Box/ledge
Mini Ramp
Pyramid
Spine
Some of the area is shaded by large established trees. There are covered areas too. Other facilities at Belmont Skate Park include seating, a water fountain, and there's plenty of parking.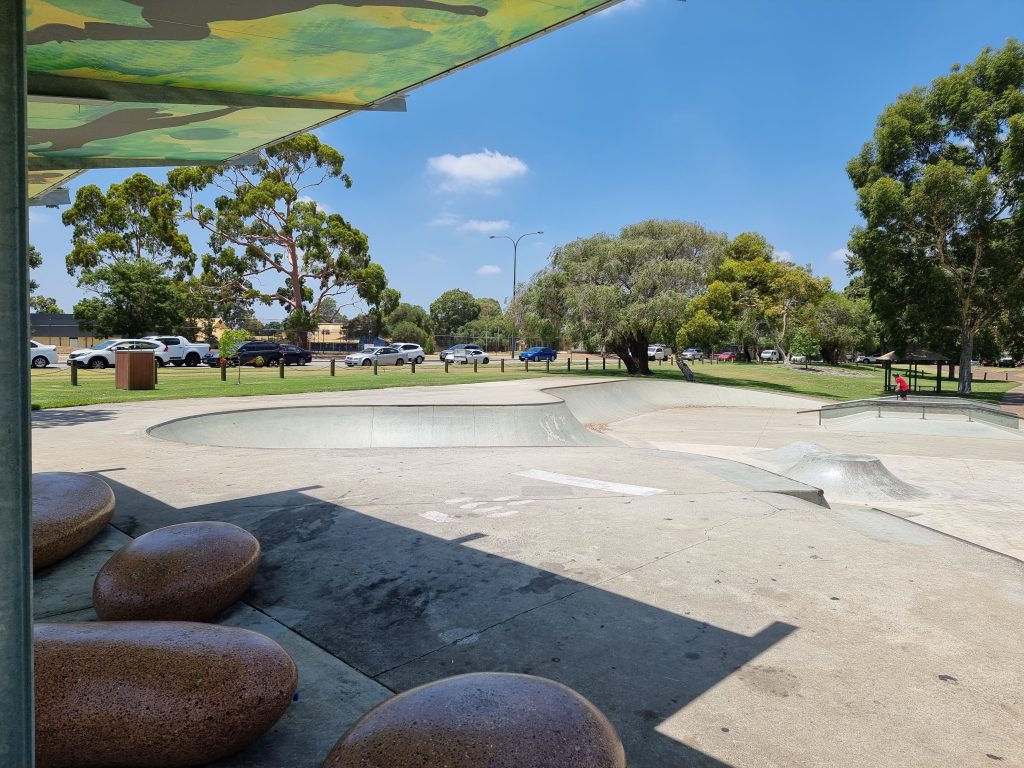 It's a brilliant cost-free outdoor activity for kids, particularly those tweens in that "hard to entertain and drag off the technology" age group. There is also a basketball half court to shoot some hoops.
Be sure to couple a trip to the skate park with a play in the Faulkner Park adventure playground too.
Grommets of all ages will love testing their skills at the Belmont Skate Park!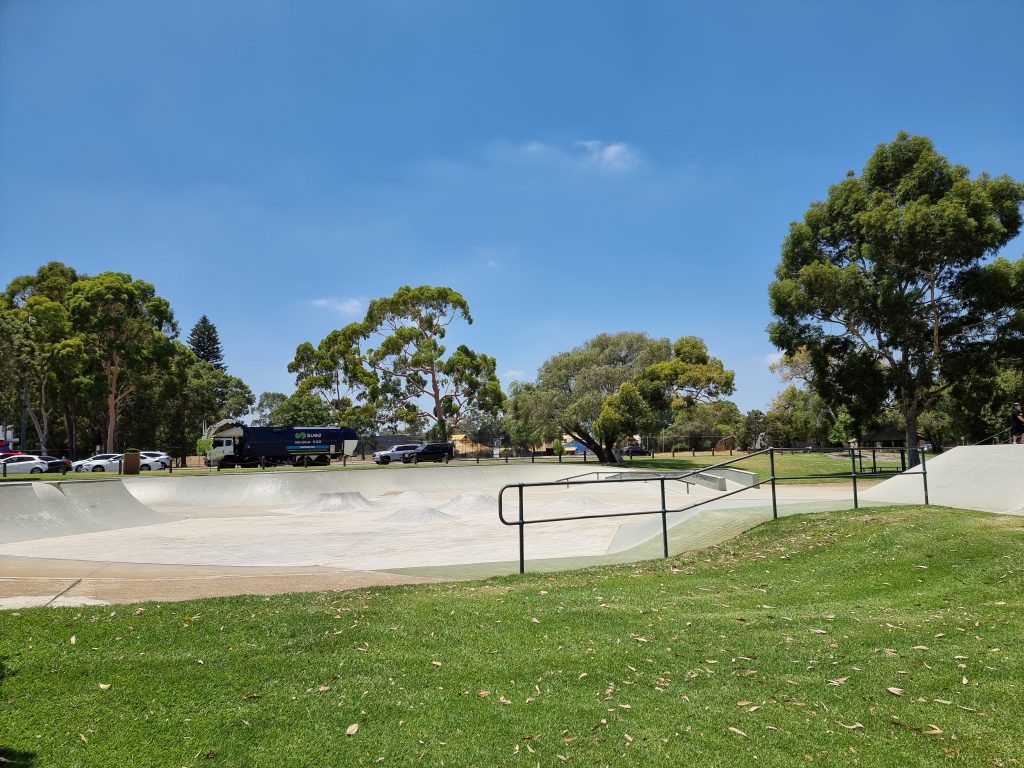 Find Belmont Skate Park at the corner of Alexander Rd and Abernethy Rd, Cloverdale.
Location
No Records Found
Sorry, no records were found. Please adjust your search criteria and try again.
Google Map Not Loaded
Sorry, unable to load Google Maps API.
Member Reviews