Jumping Joeys is an energetic indoor gymnastics and activities class based at Charles Riley Reserve in North Beach. Sessions are designed for children aged 0 to 5 years, and are bright and engaging.
We went along to the 2.5 to 4 year old group, and my little Miss loved it!
After signing in, the class starts with some stretching to warm up on the mats. From there, the children are invited to work their way clockwise around the circuit of equipment. While doing this, bouncy Disney and pop tunes play in the background adding to the energetic atmosphere.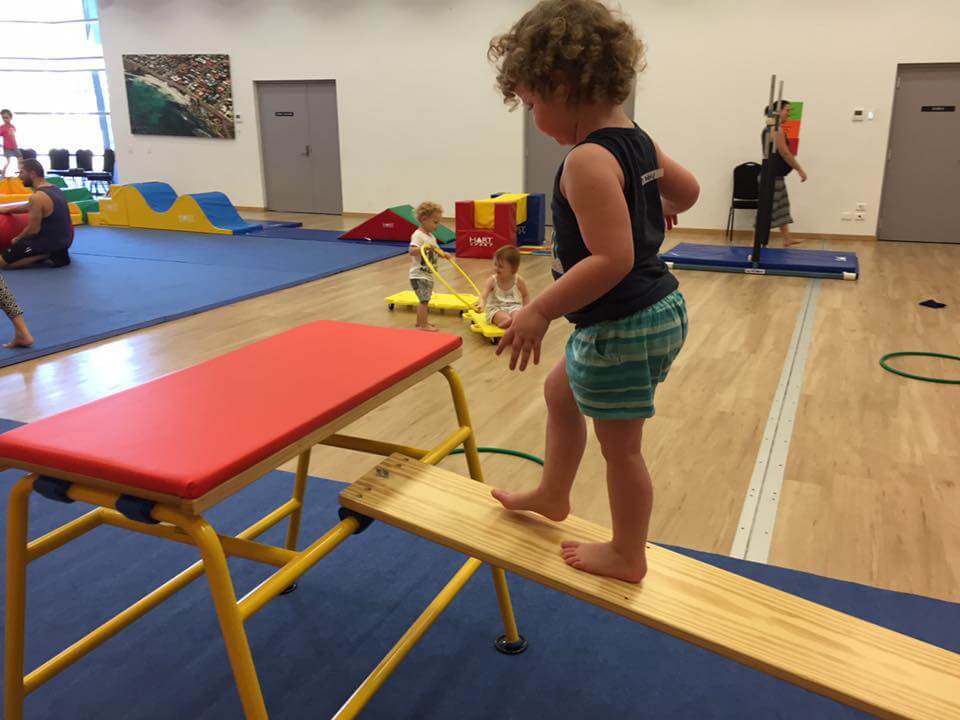 There are a few balance beams set out, which can be used with or without bean bags for added challenge. Miss loved these but wasn't sure about the bean bag idea.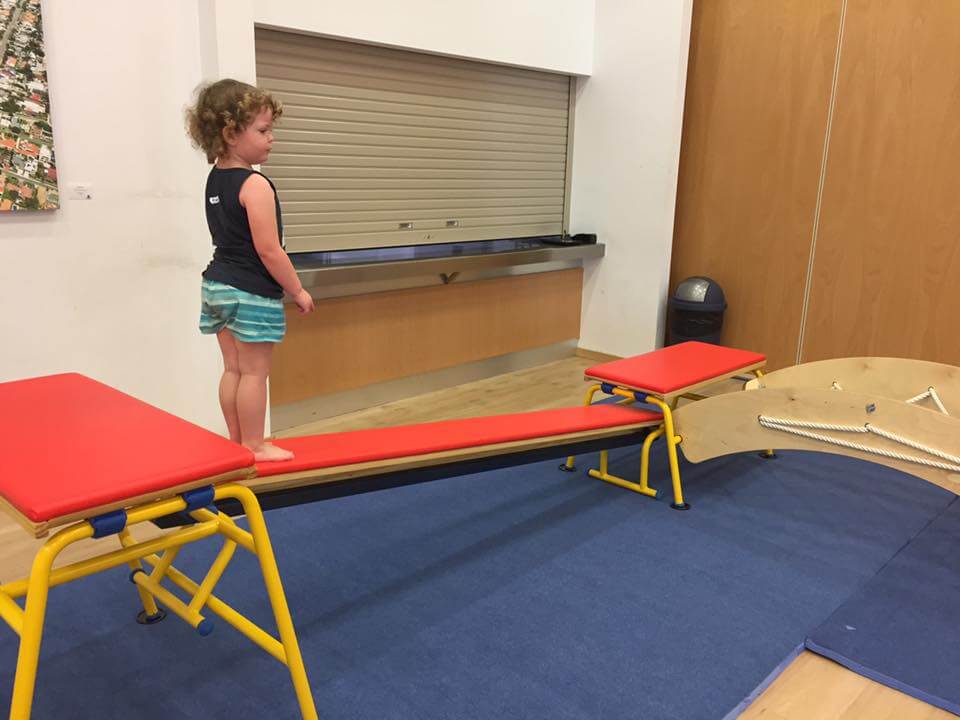 Lots of padded mats are set around the circuit in different shapes and sizes to negotiate, whether crawling under or over or rolling down. On one of them, an instructor was helping the children to learn to somersault! Miss was so proud when she tried this.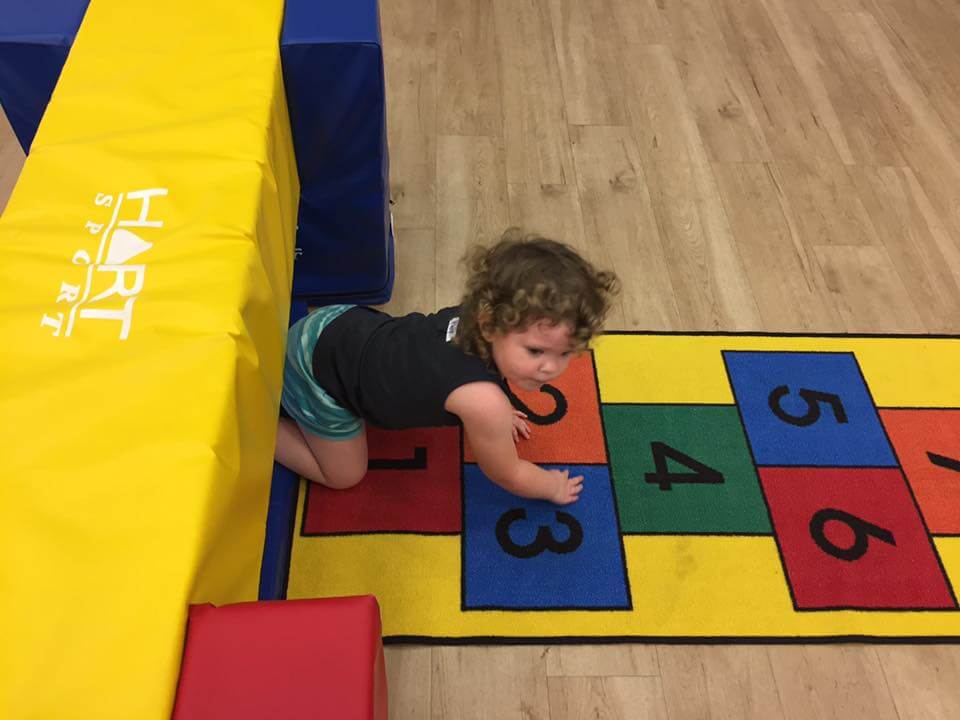 Further around, there were climbing bars and ropes, connected by more balance beams. Another instructor was there to assist children with walking sideways, shuffling across some bars, and with climbing down. Miss wasn't too keen on this one, but gave it a good go!
In the middle of the circuit, children can try to balance or roll over a fit ball or a padded tube. We found small trolleys on wheels and hula hoops. Miss had a crack at hula hooping and then had a ride on the trolleys, pulled along by a hula hoop held between us.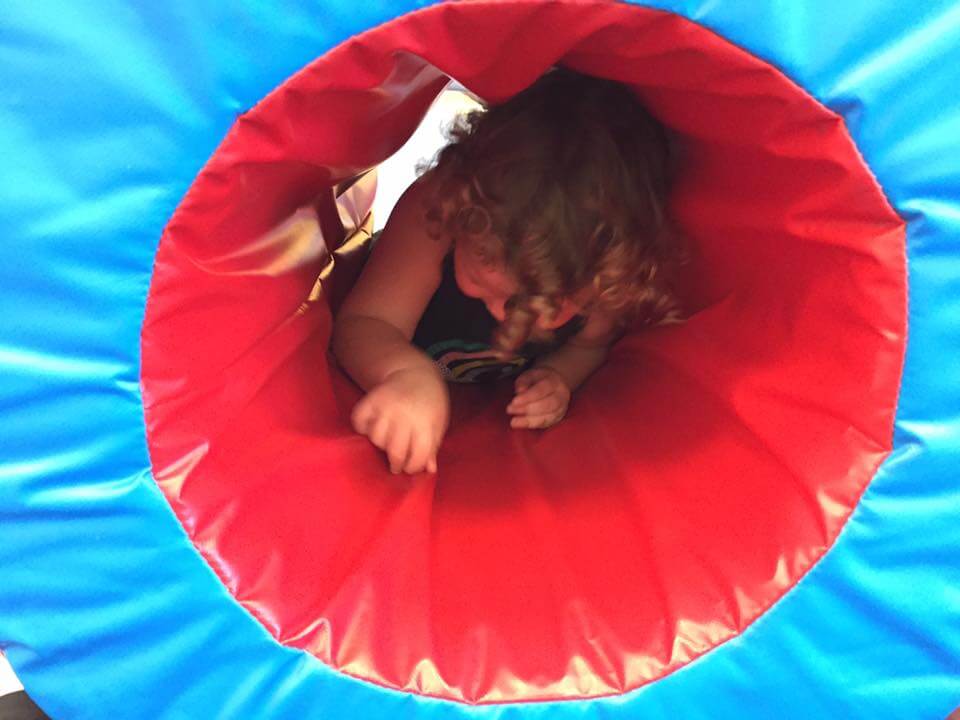 The classes wind down with some more stretching on the mat. Children were invited to dance with colourful ribbons on wands, similar to those used by gymnasts. The instructor asked them to sweep the floor, paint the sky, and make circles of colour. Miss took this as an opportunity to dance with hers!
The last thing we did was some play with a parachute. The children and adults first lifted it a few times, then laid it low. Then the children were asked to hop, jump, dance, and sit in different ways on different colours. We finished with the children lying underneath while the adults lifted it up and down so they could enjoy the rainbow above.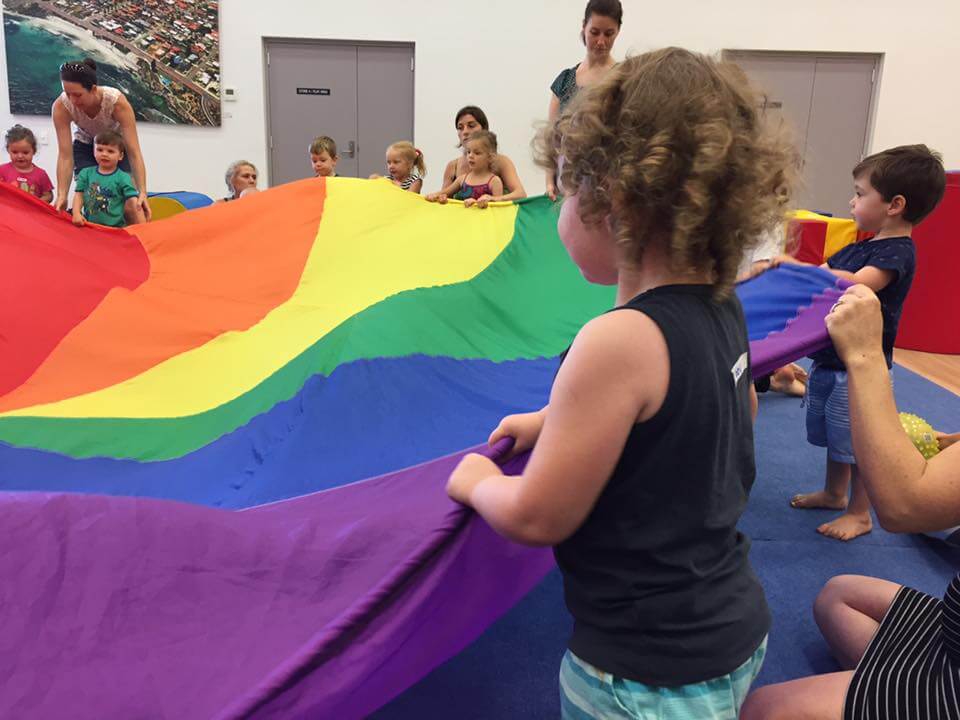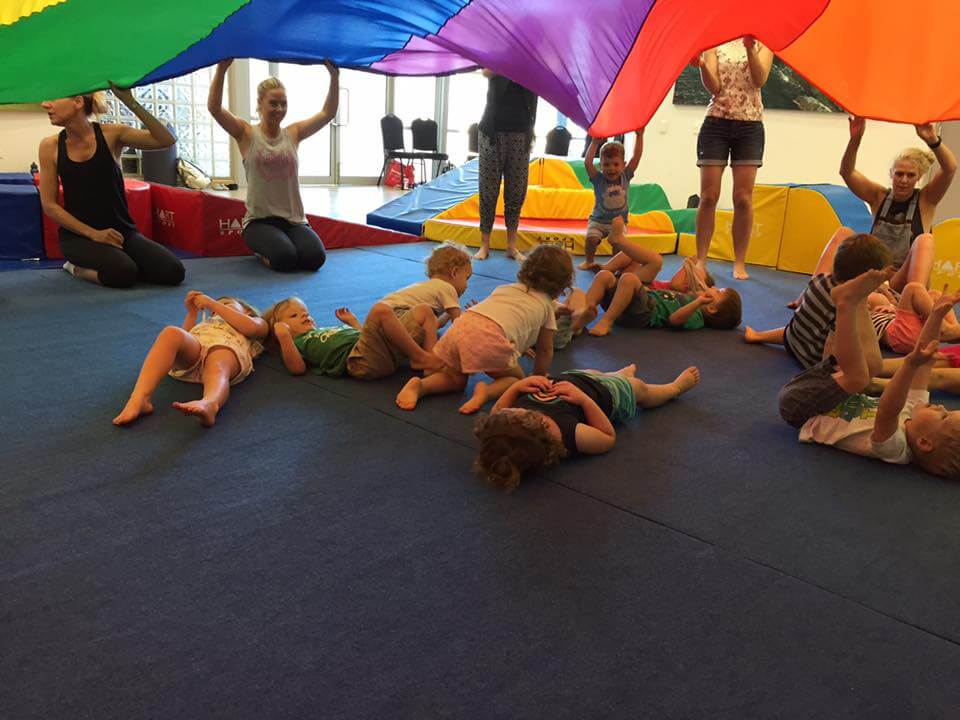 When the class finished, my little Miss didn't want to leave, she enjoyed it so much!
Jumping Joeys is a great way to get young children out and keep active anytime, but especially when it's super hot or in the wetter months when it's harder to get out to parks and other outdoor activities.
The classes work on building strength, agility and children's confidence in their own abilities. A great way to burn some energy, have fun and exercise at the same time.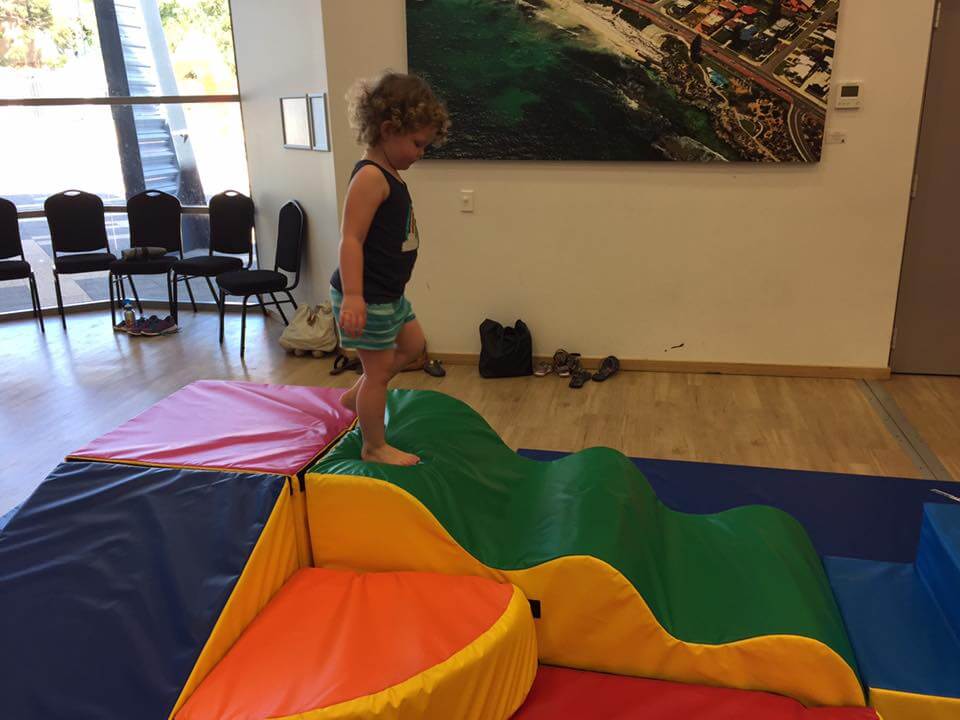 If you are attending with a much younger sibling in a pram, there is loads of room to park up a pram! We saw lots of mums with a baby in tow or who were pregnant when baby number two. The sessions are designed in such as way as to be low impact on mums in this situation.
Jumping Joeys sessions run on Tuesday and Friday mornings during school term, and the class duration is 40 minutes.
1 to 2.5 year old classes start at 9.15am
1.5 to 3 year old classes start at 10am
2.5 to 4 year old classes start at 10.45am
3.5 to 5 year old classes start at 11.30am
Jumping Joeys costs $14 for a casual class, or a 10 session pass is $120. (10 class passes must be used within 4 months and are non-transferable.) The cost for a second sibling to attend is half price!
There is no need to book a session. Just bounce along and register on arrival for the session that suits you.
This was a definite winner for us, and we look forward to attending another session soon.
Jumping Joeys sessions are located in the North Beach Community Centre at Charles Riley Reserve, 7a Kitchener Street (near the intersection of North Beach Road), North Beach.
Find more Gymnastic Classes in Perth