Jindalee Beach Shack, Jindalee
If you love an ocean view, you can't go past Jindalee Beach Shack. Located right beside the beach, this cafe features a family friendly cafe, a playground and a cute fairy garden. You children will have fun and you can enjoy your coffee. It's a win-win!

We stopped off on a breezy, sunny morning. Miss 5 was excited to see the fairy house first. These are located in a garden area opposite the cafe called Fairy Lane. There are six fairy houses all up nestled among the hardy coastal bushes. These are hand crafted by some clever person.
These little fairy houses feature opening doors, fairy sized swings and tiny stairways. They're made of timber scraps, small tree branches, fake lawn and other recycled materials. Miss 5 loved exploring them all.
In addition, Miss 5 found a tree to climb. Something she doesn't get to do often. It was just off the path and not too high. So, very little risk of tumbles, though I'm sure you're not meant to climb these. 😉
Following our visit to the fairies, we walked around the cafe to enjoy the view of the ocean. There is path fencing the cafe and the play area off from the dunes with a wooden stairway leading down to the sand. So you could always have a lovely walk by the sea before stopping for a cuppa.
We then stopped to pick up morning tea. The cafe, formerly known as Chippy's Beach Cafe, has a lovely coffee window. They are stocked with muffins, cookies, cakes and cold drinks to takeaway. With this in mind I ordered a large latte and an orange and poppyseed muffin, while Miss 5 chose a dotty cookie covered in mini M&Ms and a juice. The coffee was good; a strong but smooth blend. The muffin was moist and full of flavour.
Miss 5's juice was a cold pressed blend of tart lime and seasonal apples. I didn't manage to get a nice photo of the cookie. She was straight into it! Many of the M&Ms fell off and she planned to save them for later. A cheeky crow had other ideas, attempting to steal them and the leftever cookie while I pushed her on the swing. Oops!! So, just a warning, don't leave your food unattended or the wildlife will help themselves.
The cafe doesn't just sell takeway options however. There is a full menu for breakfasts, all-day meals, salads, burgers and more. We also spotted a woodfired pizza oven out the front. Be sure to check out the specials menu.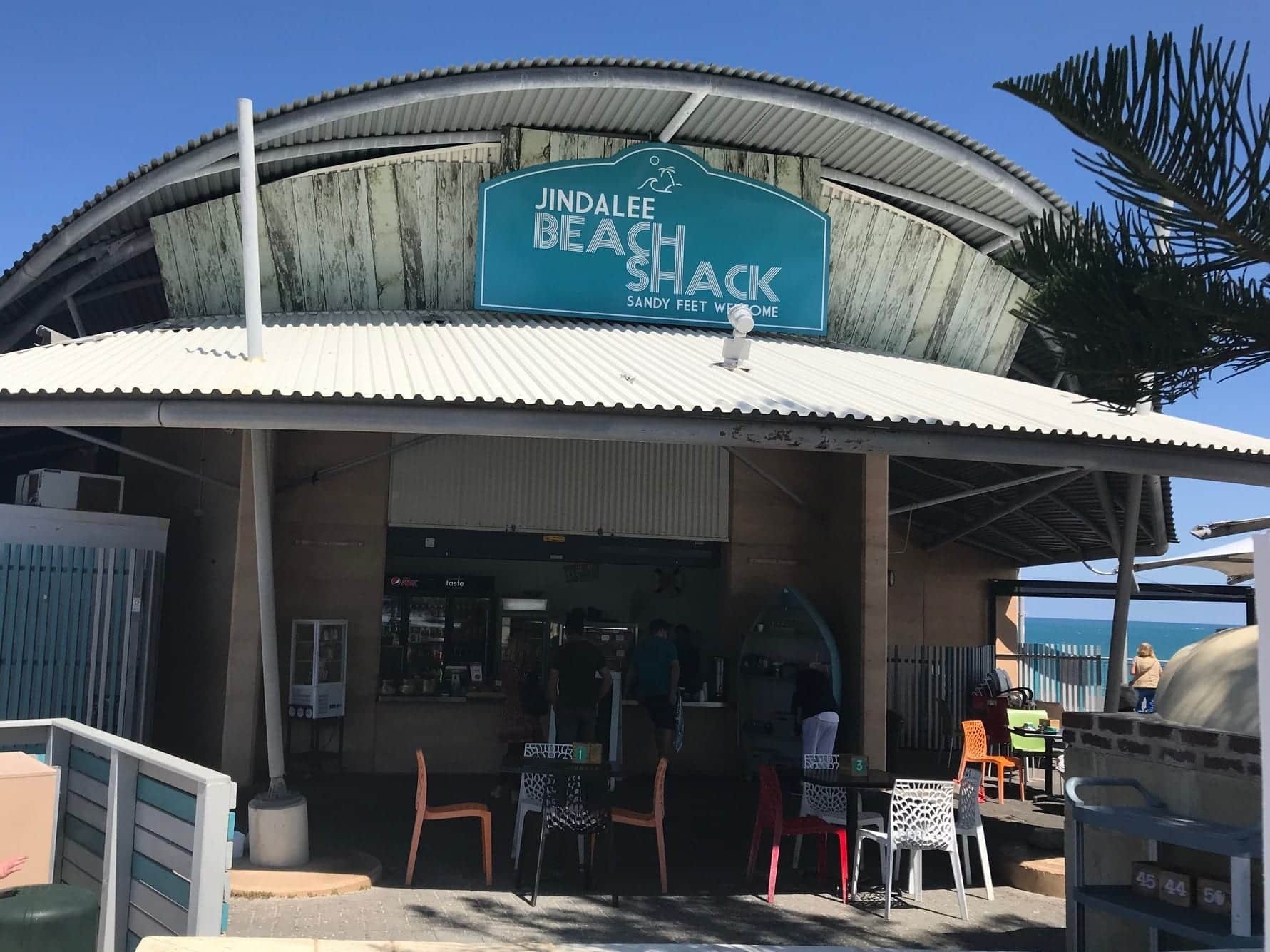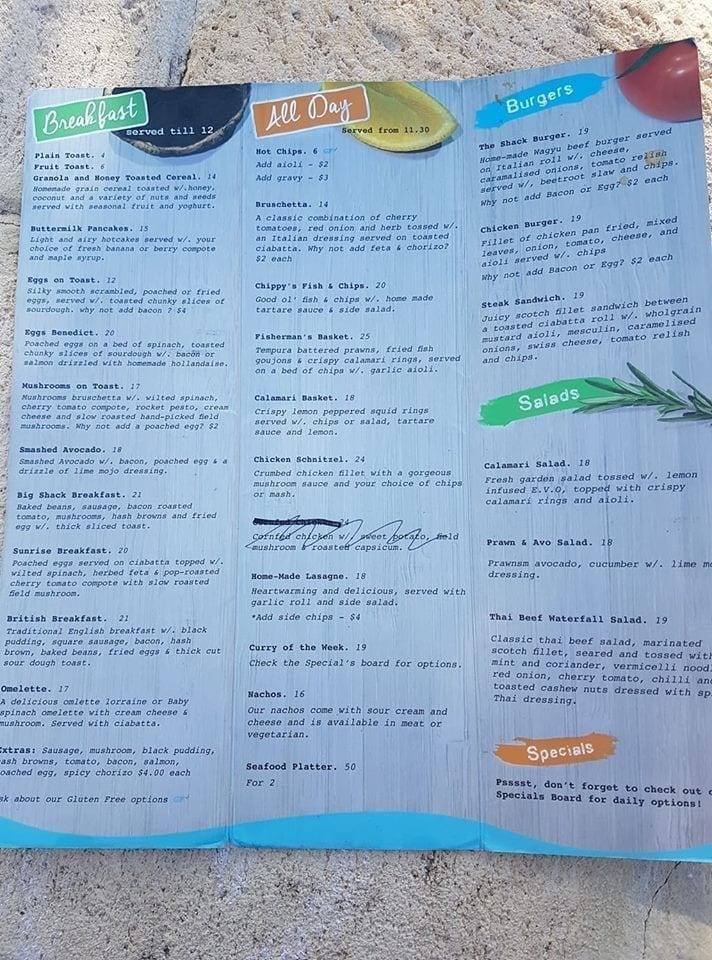 The playground at Jindalee Beach Shack is great for little ones who love to climb. In my opinion this is best suited to children 2.5 years and over. The main structure is made up of ladders, rope webs and climbing walls. Children can climb right up and over the top of the play structure.
In addition to this, there are a pair of swings for toddlers and bigger kids, a rocker, a Connect 4 game and a balancing beam. This is all covered with shade sails.
Picnic tables and barbecues are located adjacent to the playground. This would make it a great spot for a family get together or a casual birthday party.
Jindalee Beach Shack also hosts parties, including high tea for kids. This includes sandwiches, cake, fruit and fizzy drinks. Contact the cafe via Facebook to discuss party packages.
Jindalee Beach Shack, Jindalee
Located at 99L Jindalee Boulevard, Jindalee.
Jindalee Beach Shack is open 8.30am to 4pm Monday to Wednesday, 8.30am to 8pm Sunday and Thursday, and 8.30am to 9pm Friday and Saturday. Check their Facebook page for public holiday hours as these may vary.
Find more family-friendly restaurants in Perth