Nannatee Way, Wanneroo, City Of Wanneroo
On the hunt for a post-breakfast play spot in Wanneroo, I found myself spoilt for choice.
Preferring to steer away from much-loved Rotary Park after a recent school holidays visit to Café Elixir, my toddler and I ended up at nearby Nyunda Park on Nannatee Way.
The playground's softfall was replaced in late 2022 and the play equipment is all relatively new.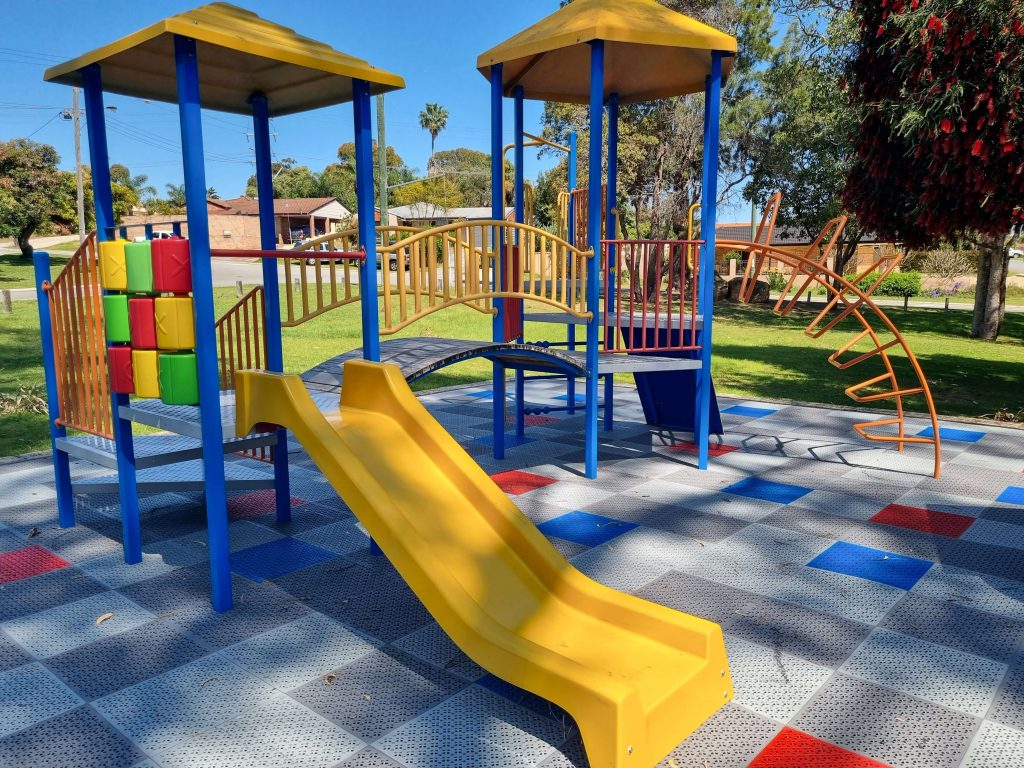 It's well suited to younger children, with easy access on to the main play structure, which comprises several platforms, a wooden bridge, colourful noughts and crosses, and small slide.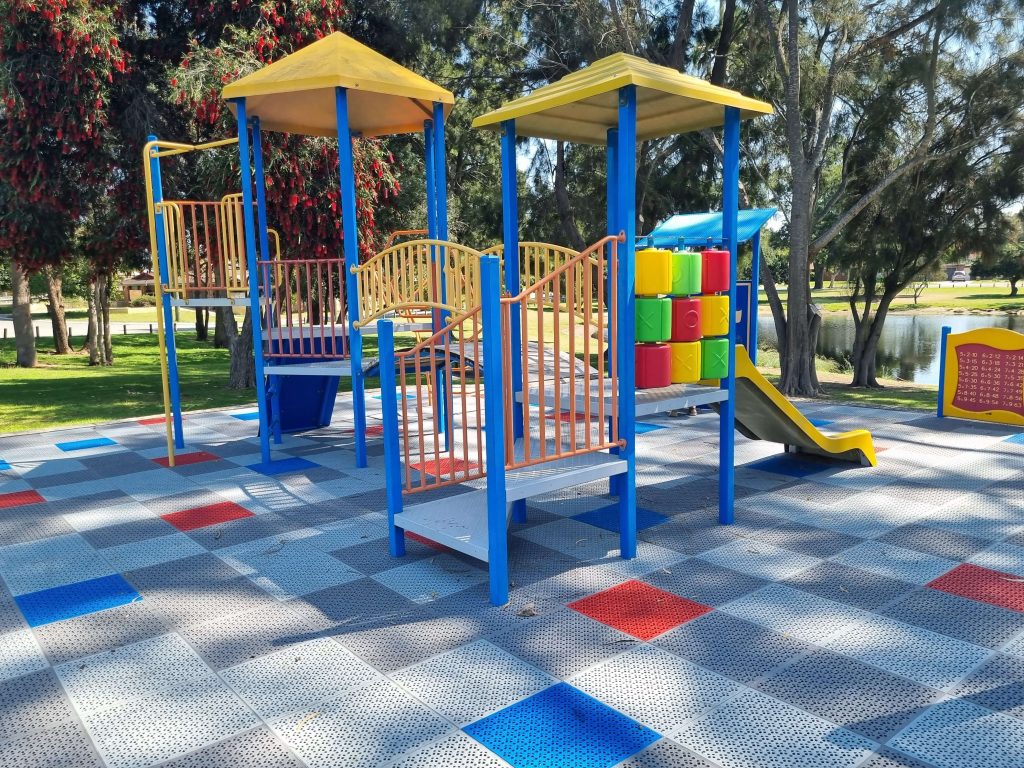 The firemen's pole and climbing frame requires more experience but smaller kids will still find plenty to amuse themselves.
The swing set, including a baby swing, is lower than average and again more suited for younger ones.
A free-standing shop front was a big hit with my toddler, and I later saw some older kids also enjoying dishing out some pretend treats.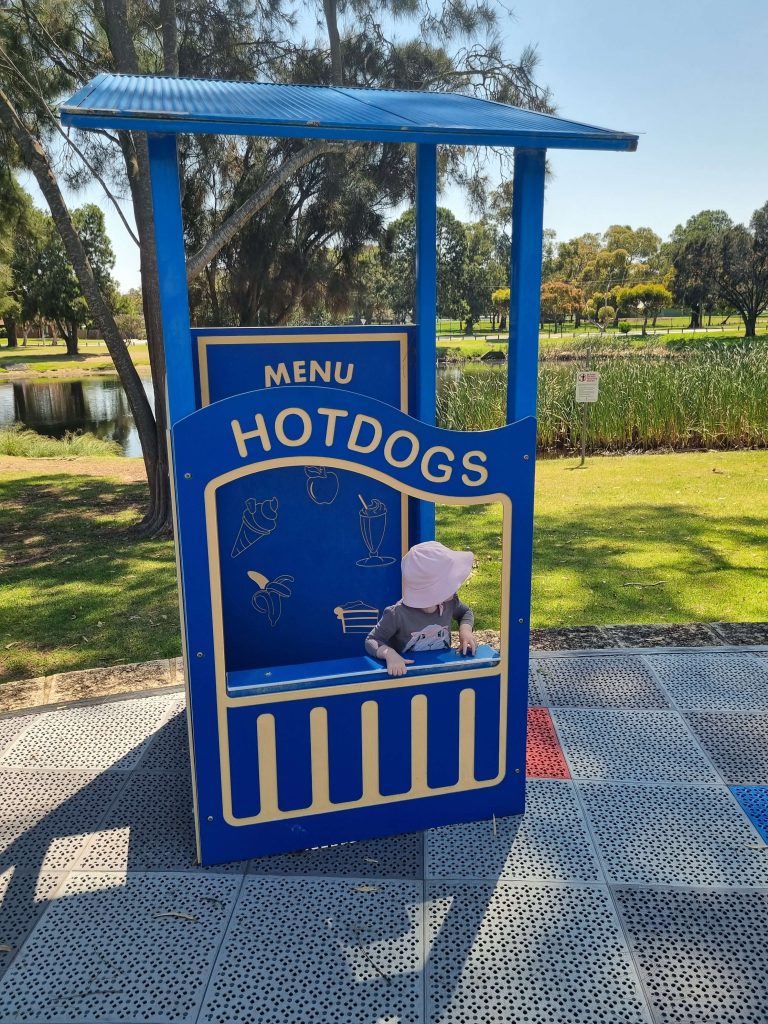 There aren't any shade sails over the playground but it did have partial shade from surrounding trees during our visit.
Most of Nyunda Park is taken up by a small lake, which is home to a variety of ducks and birds, and we were lucky enough to see a family of friendly ducks.
There is a picnic table between the playground and lake that makes an ideal rest stop under the trees.
The lake is open so carers will need to stay close to children.
There is also a limestone wall surrounding the northern side of the playground, which small children will likely need help navigating.
Nyunda Park is a delightful little gem tucked away in suburban Wanneroo.
Despite an abundance of parks and playgrounds nearby, this peaceful spot is worth a visit.
Location
No Records Found
Sorry, no records were found. Please adjust your search criteria and try again.
Google Map Not Loaded
Sorry, unable to load Google Maps API.
Member Reviews