Rotary Park in Wanneroo is one of our favourite playgrounds, the park originally opened in 1979 since then the space has undergone major developments and has been really well cared for by the City of Wanneroo. We especially love the diverse range of equipment and different play opportunity for kids of all ages.
The focal piece of the playground is a large wooden play structure that contains 4 slides, a climbing wall, fireman's pole, climbing nets, shop front, music play and lots more to ignite little imaginations and challenge little adventurers.
Making it easy for kids and adults, there are multiple ways to access the play structure, stairs, a rock climbing wall, and an elevated walkway, which is great for wheelchairs or prams.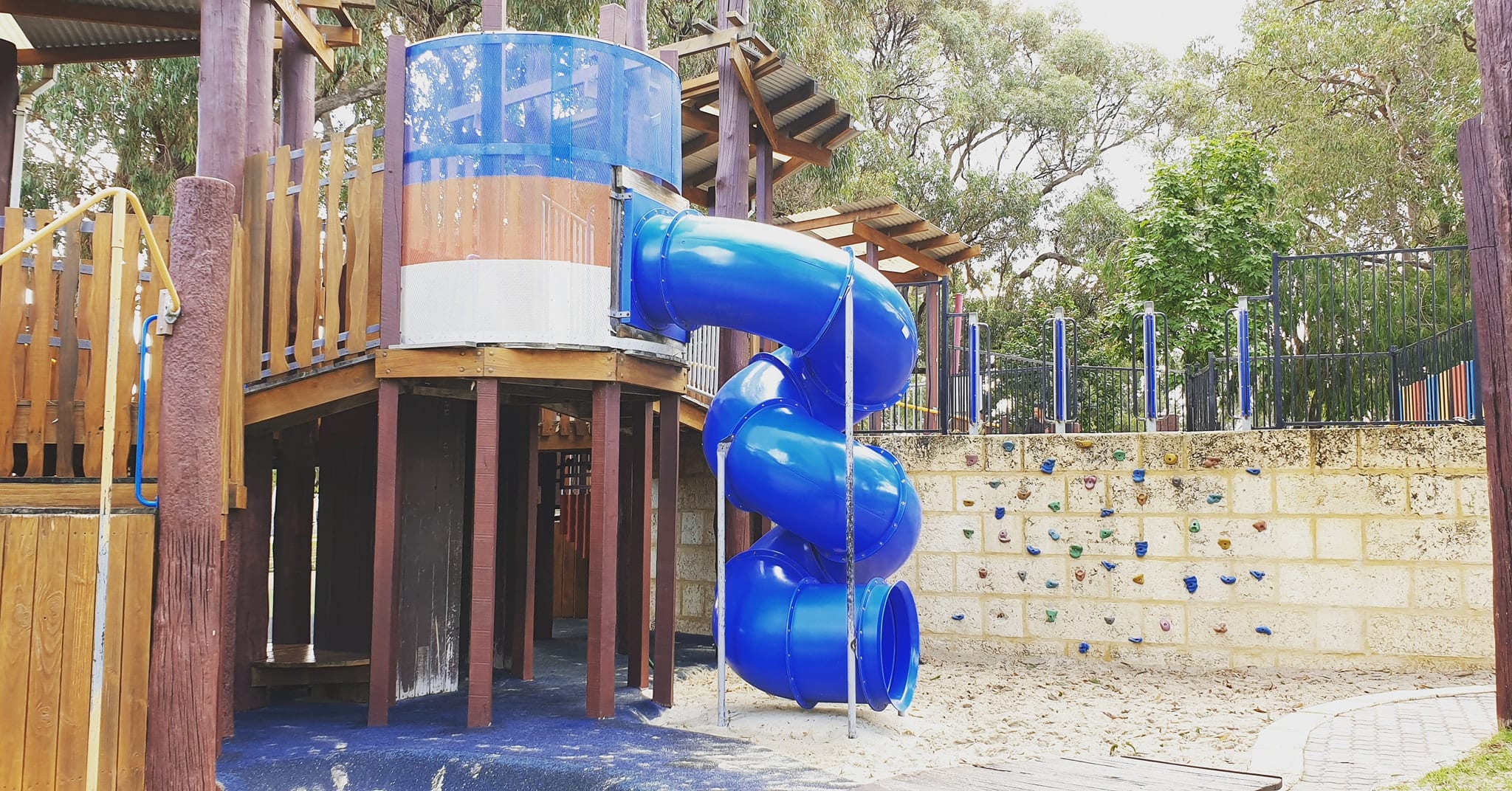 Alongside the play structure, is a wooden open cubby house.
For little monkeys, there is an obstacle course which includes a variety of monkey bars from standard monkey bars to curved monkey bars and even monkey bars with gym rings. There is also a wobbly bridge and sky pods to cross. In the same section is a pyramid spider net.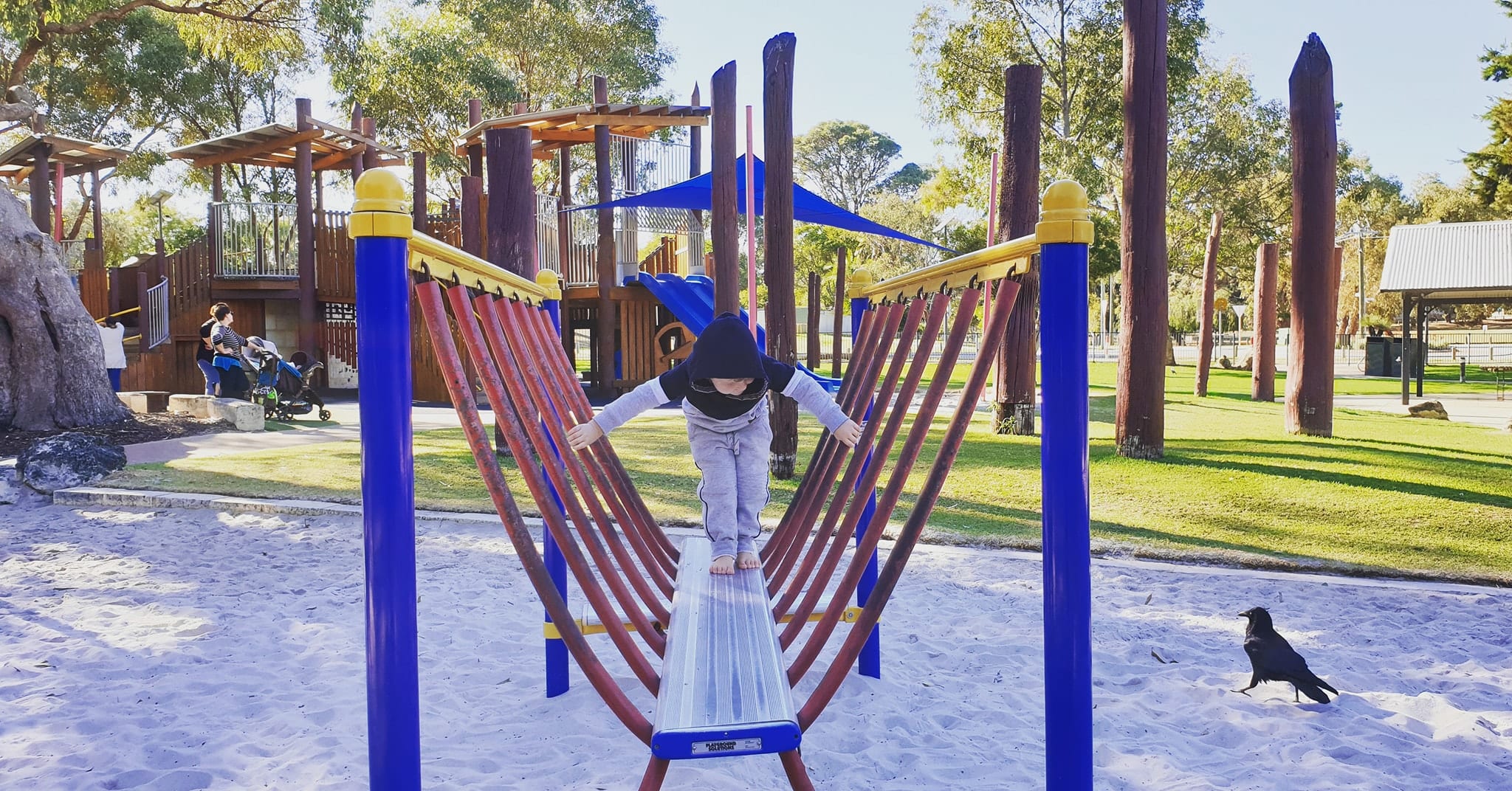 For toddlers there is a small sand play wall with funnels, slops that change direction and a spinning wheel – perfect for investigative play. In the same area, there is a rocking horse and half a wooden ship.

There is no shortage of swings at Rotary Park, with 3 regular swings, 3 toddler swings and two basket swings. Other equipment around the park include a spinning wheel, roundabout, stand-up spinner, seesaw and spinning cup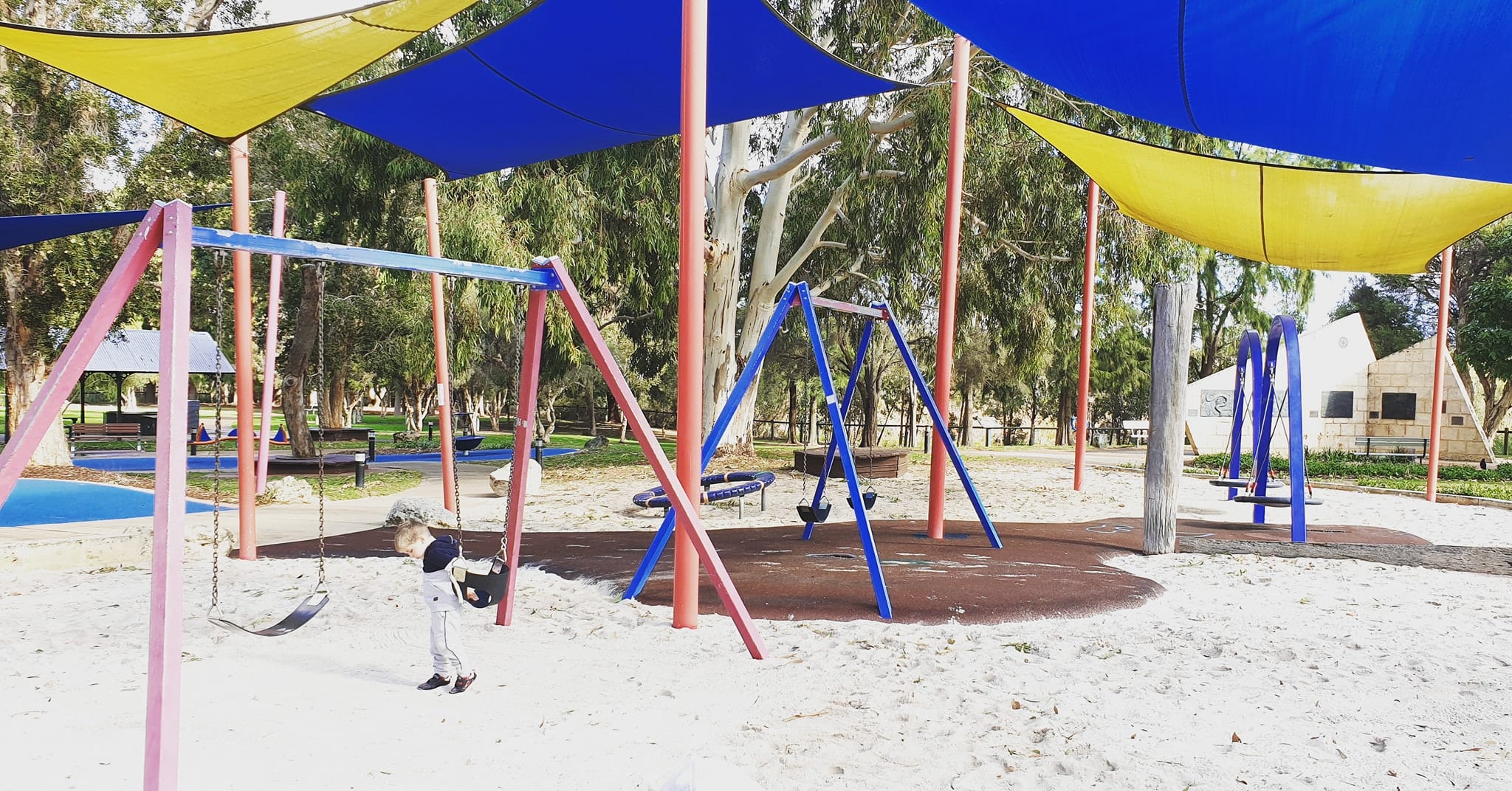 Rotary Park is perfect for picnics, birthday parties and large family gatherings, there are three large shelter areas with a picnic tables and BBQ's – but you have to get there early to grab one as they are very popular. If you don't secure a shelter there are plenty of other picnic benches and seating options around the play areas. There is also a large grassy area within the fenced boundary which is perfect for ball games.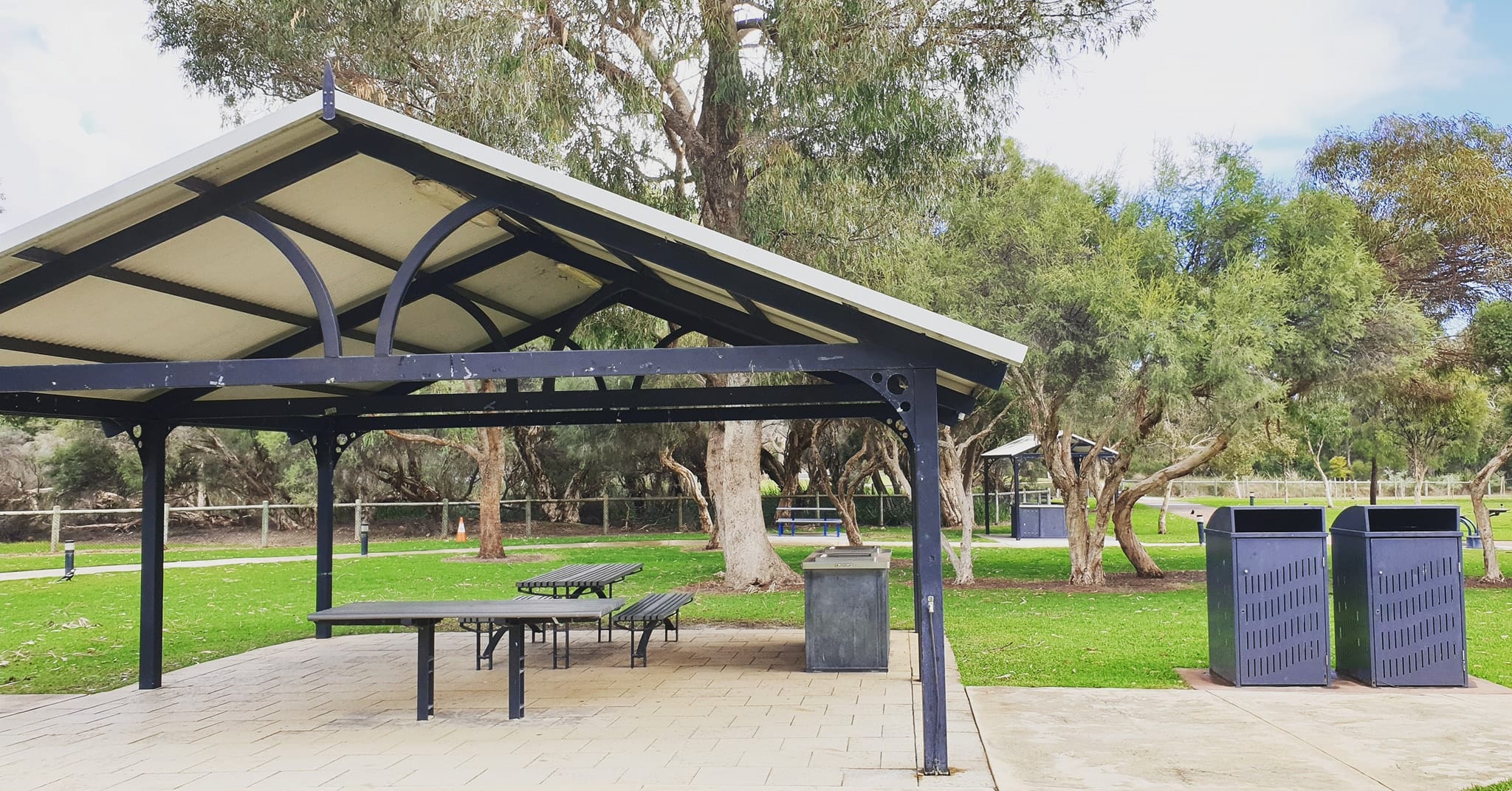 The play space has been constructed using recycled materials. Look out for the old pylons that were once part of an old jetty in South Perth, the rubber softfall surfacing is made from recycled tyres and all jarrah seating is recovered building materials from old homes. There is also a heritage wall which is dedicated to the people of the City of Wanneroo, it is a great conversation starter for kids and an opportunity for them to learn something new.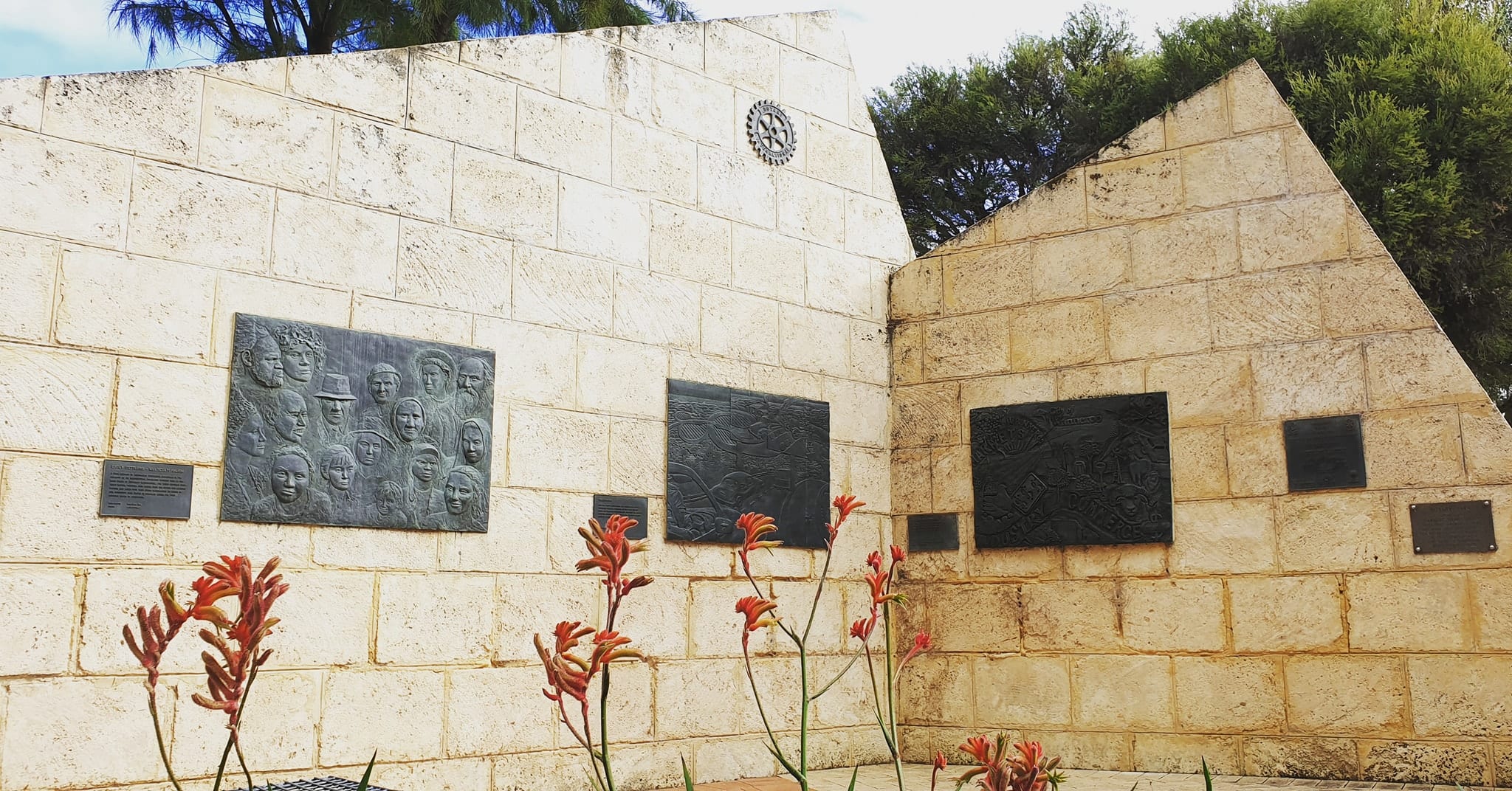 While the majority of the playground is fenced, the entrance points are not gated so little ones are still able to escape. I love Rotary Park, but with 2 toddlers, I personally prefer to bring them to the playground on school days as it can be difficult to keep a track of them in the crowds on weekend. Rotary Park also features toilets and drinking fountains. If you are looking for somewhere to enjoy lunch after a play, kids eat free at The Wanneroo Tavern before 5pm.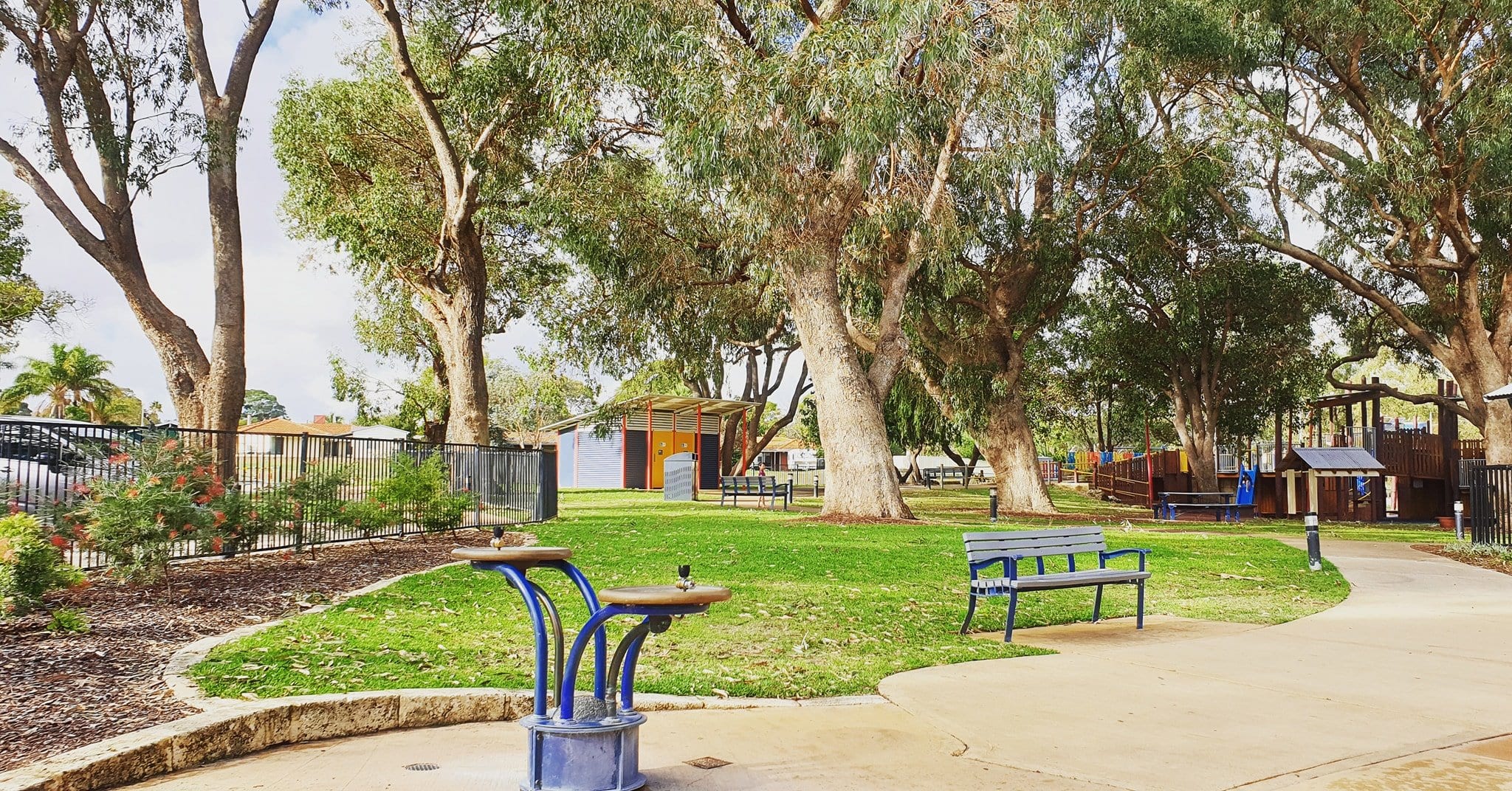 Find more playgrounds in Perth
Kellie Elliott is a stay at home mum of 4 she enjoys adventuring around Perth with her children and sharing her journeys and experiences on Instagram at Perth Mum Adventures.
Kellie Elliott is a stay at home mum of 4 she enjoys adventuring around Perth with her children and sharing her journeys and experiences on Instagram.
Location
No Records Found
Sorry, no records were found. Please adjust your search criteria and try again.
Google Map Not Loaded
Sorry, unable to load Google Maps API.
Member Reviews