On the Eastern Mandurah Foreshore there is a lovely playground overlooking the river.
The playground is fully shaded and based on a soft fall surface.
The playframe is full of slides, ladders, climbing walls and tunnel to entertain toddlers and kids.
There are a few other play items in the playground, including a big yellow boat, rockers, monkey bars and swings.
This was a big attraction for the older kids, I've no idea what to call it..so I'll leave that up to you!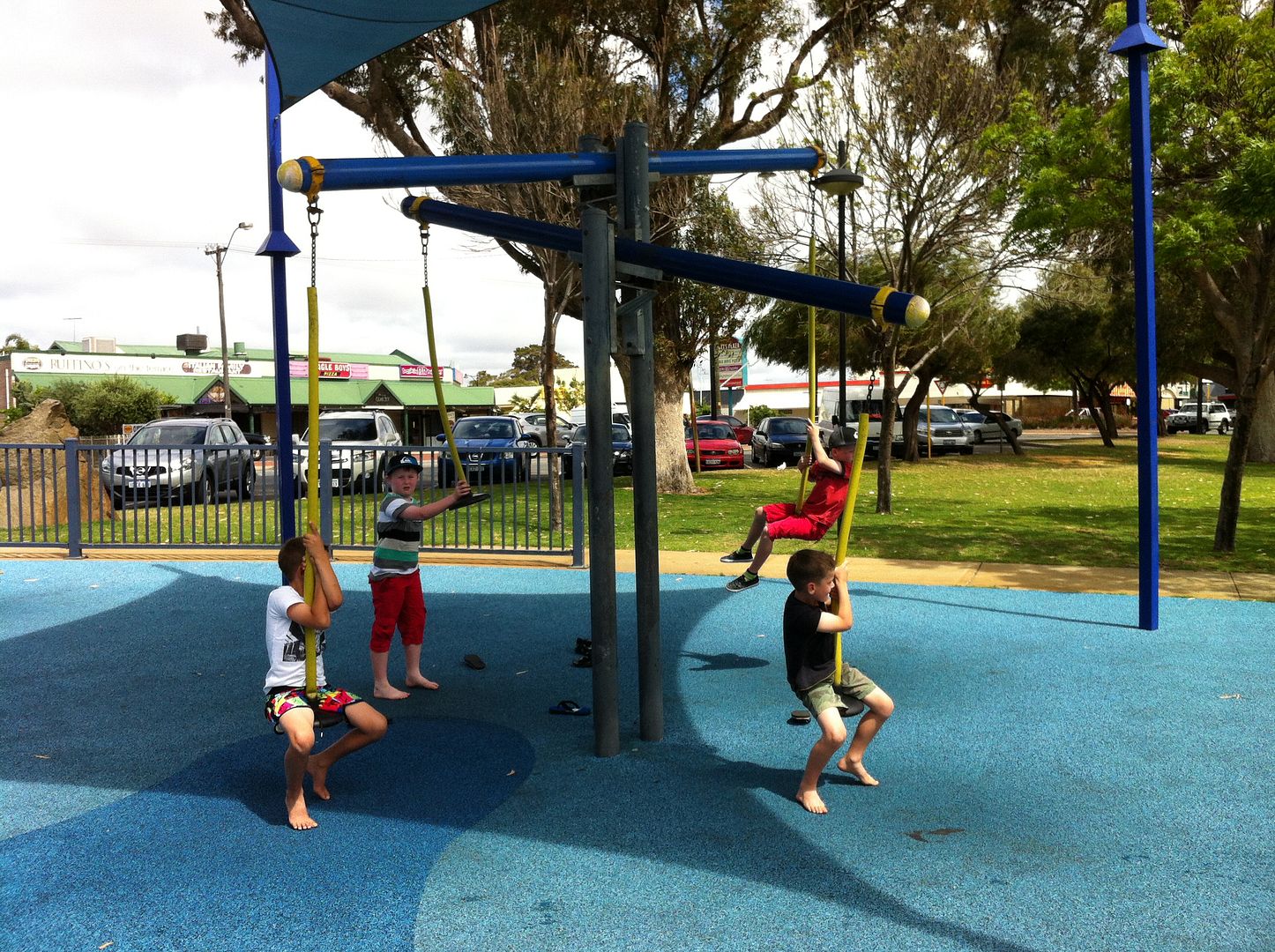 I've seen these surf boards pop up in a few parks recently, they're great fun, if you can get on them!!!  Probably not best suited for adults ;-(
With excellent views over the river, BBQ's, plenty of seating, shade and local coffee bars and restaurants this is a great playground to visit for playdates, birthday parties and family BBQ's and picnics.
Find more playgrounds in Perth
Lorraine is co-owner of Buggybuddys and is a mother to Blake (9) and Lollie (6).
Lorraine is co-owner of Buggybuddys and is mother to Blake (10) and Lollie (8).  Lorraine is passionate about health and fitness and loves exploring Western Australia in her Caravan.
Location
No Records Found
Sorry, no records were found. Please adjust your search criteria and try again.
Google Map Not Loaded
Sorry, unable to load Google Maps API.
Member Reviews