Woollcott Avenue, Brabham
If you haven't heard about the amazing Jungle Park near Whiteman Park, you'd have had to be living under a rock. Little Chef and I were heading there for a play, after lunch in the Swan Valley. On our way, we stumbled on a brand new spot that we'd never heard about – Flamewood Park Playground in Brabham.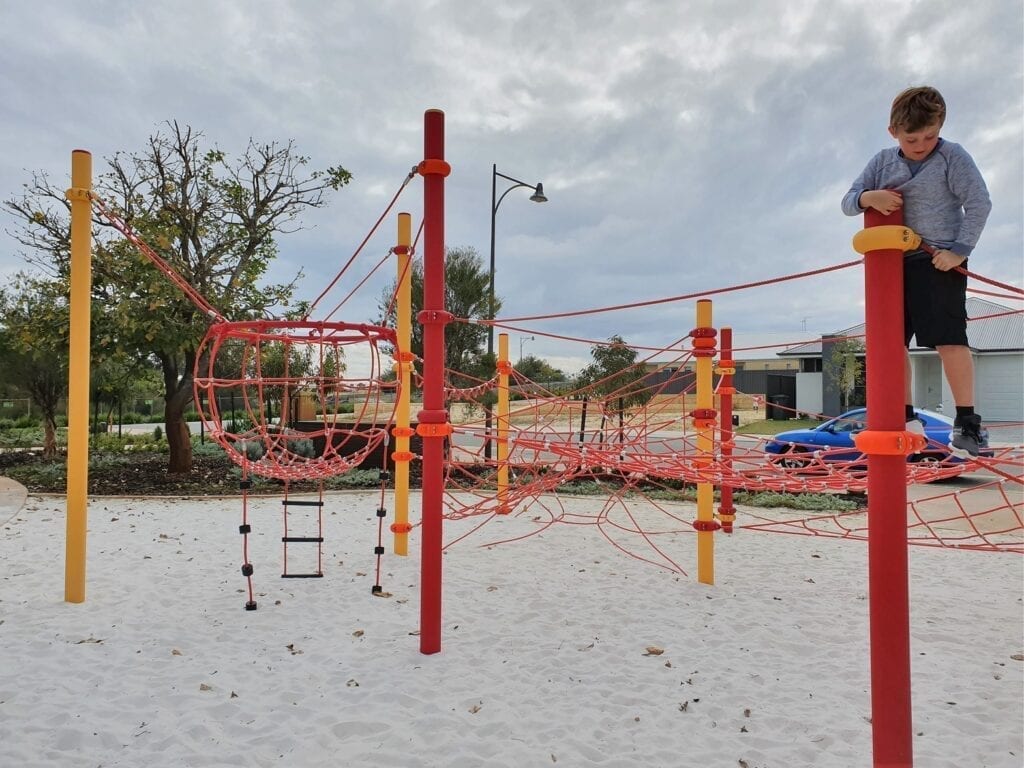 Flamewood Park is a small, but brilliant playground that is mainly focused on climbing equipment. The vibrant orange ropes will keep primary school aged children scrambling around for ages, as well as confident toddlers that love to climb.
The sand-fall playground lots of things to climb on… sloping ramps, wobbly bridges, nets, ladders, balancing ropes and more.
Little Chef told me that he thinks the round structure looked like a wine glass!! Well, the playground is in the Swan Valley after all!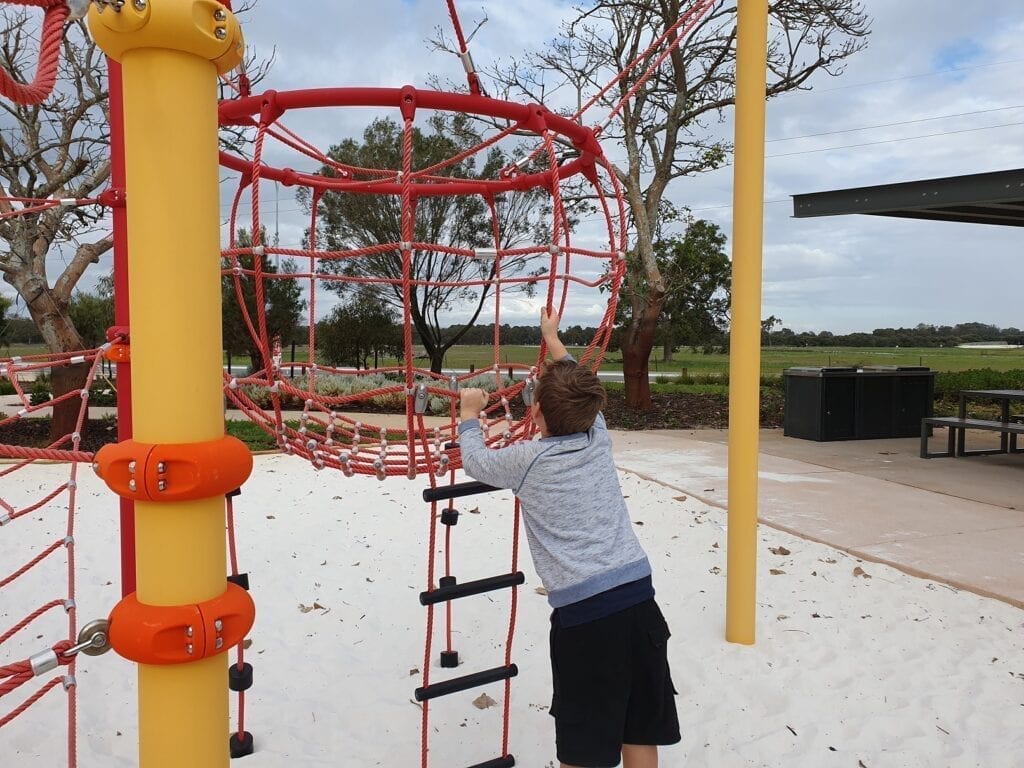 Climb the slope to the slide. Little Chef thinks that the grips look like fidget spinners!
No playground is complete without a slide. And at Flamewood Park there is slide, which is very fast indeed. Very fitting since the suburb of Brabham is named after Sir Jack Brabham, Australian's very first Formula One champion.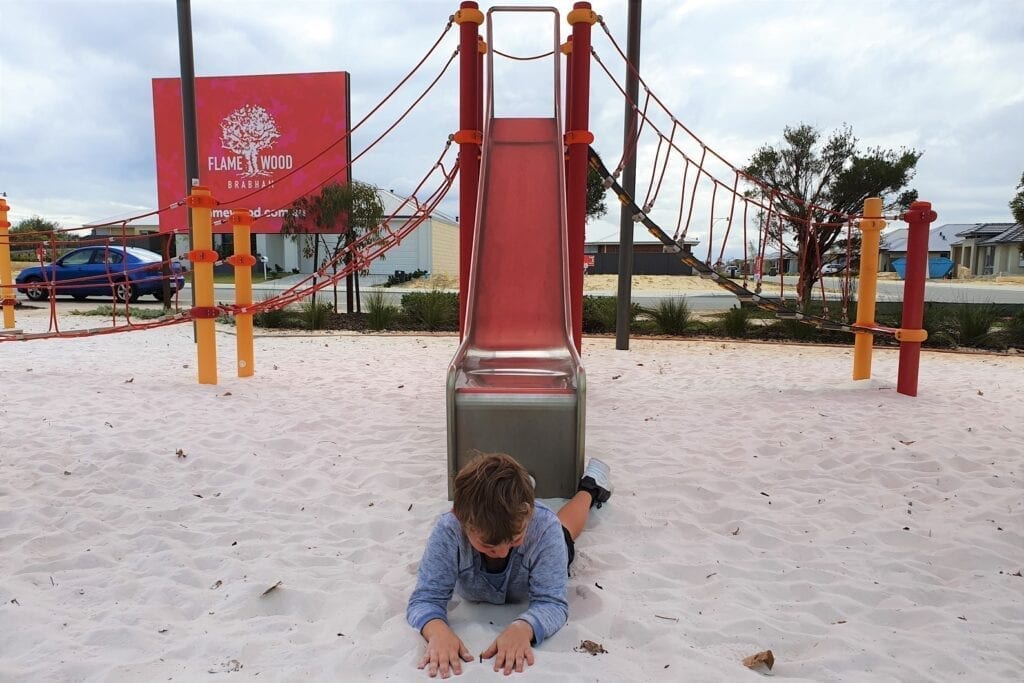 A covered picnic table and BBQ are found next to the play area.
Street parking is fairly easy to come by, being a small neighbourhood playground. Be aware that it is fairy close to a main road. The Flamewood Park Playground in Brabham is small, but it packs a big punch in terms of having lots of elements to keep kids active and it will certainly wear them out!
And if it hasn't… the Jungle Park is found just 700 meters away.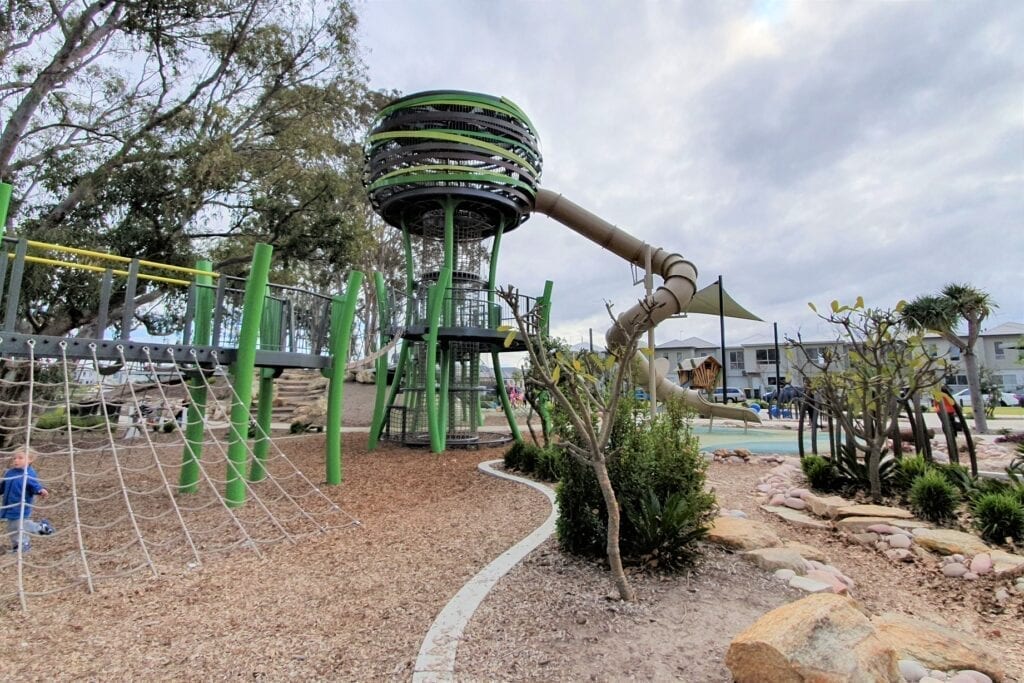 The Flamewood Park playground is found on Woollcott Ave, in Brabham.
Find more playgrounds in Perth here.
Location
No Records Found
Sorry, no records were found. Please adjust your search criteria and try again.
Google Map Not Loaded
Sorry, unable to load Google Maps API.
Member Reviews