Deep Water Point Park has everything you could possibly want for a mums playgroup meet-up, coffee & cake with friends or on your own, stroll next to the river, family BBQ or family breakfast/lunch/dinner.  All that aside it's also a stunning view of the Perth city skyline.
The park is fully fenced and gated (one entrance and exit) and is covered by shade sails and mature trees shade.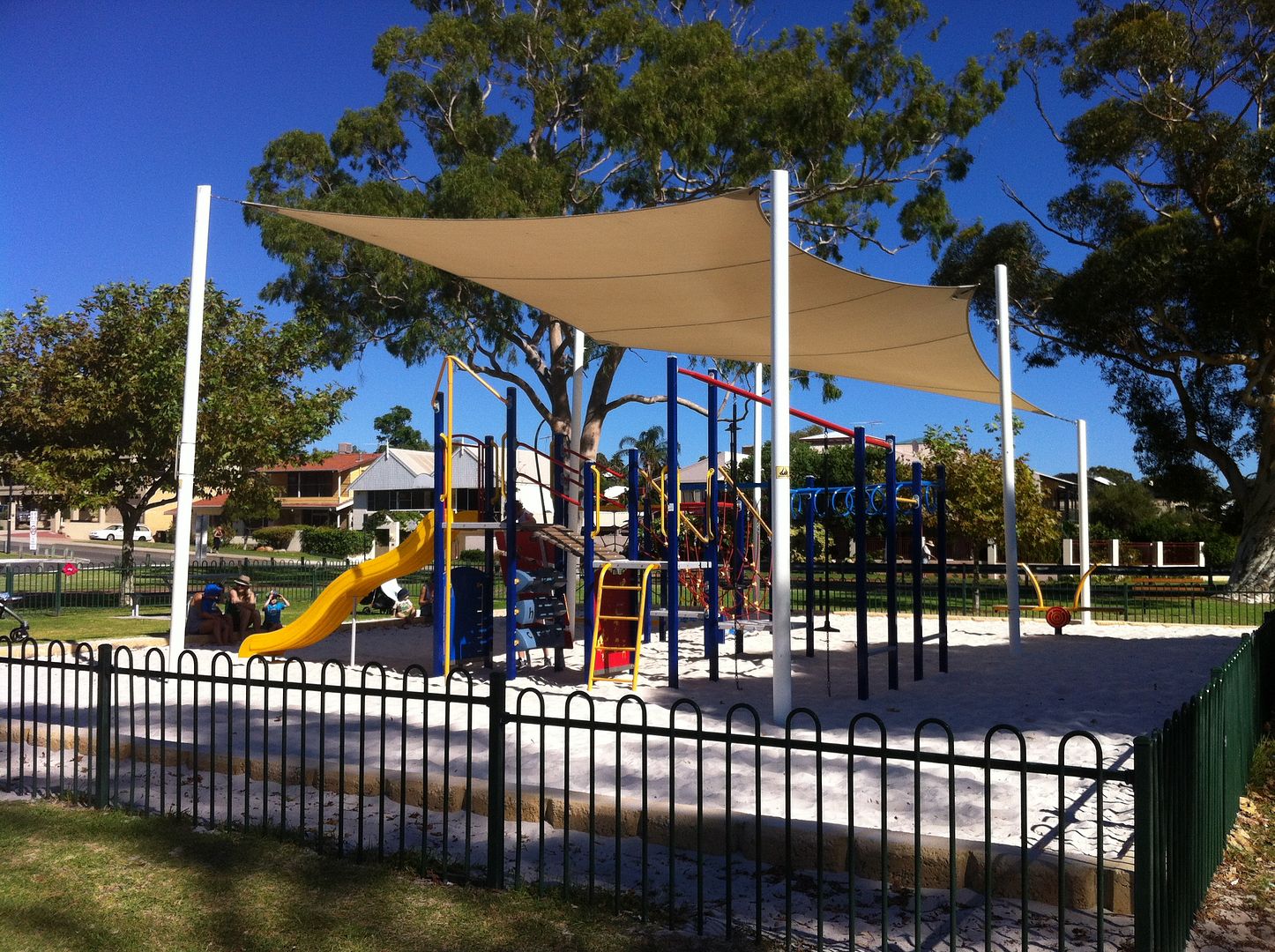 The play area is sand based surrounded by a grass verge and picnic table seating which were in full sun when I visited in the morning.
The frame is suitable for crawling babies (lots of things to pull themselves up on and play in the sand) and toddlers.
It's also suitable for older kids as there are monkey bars and climbing nets.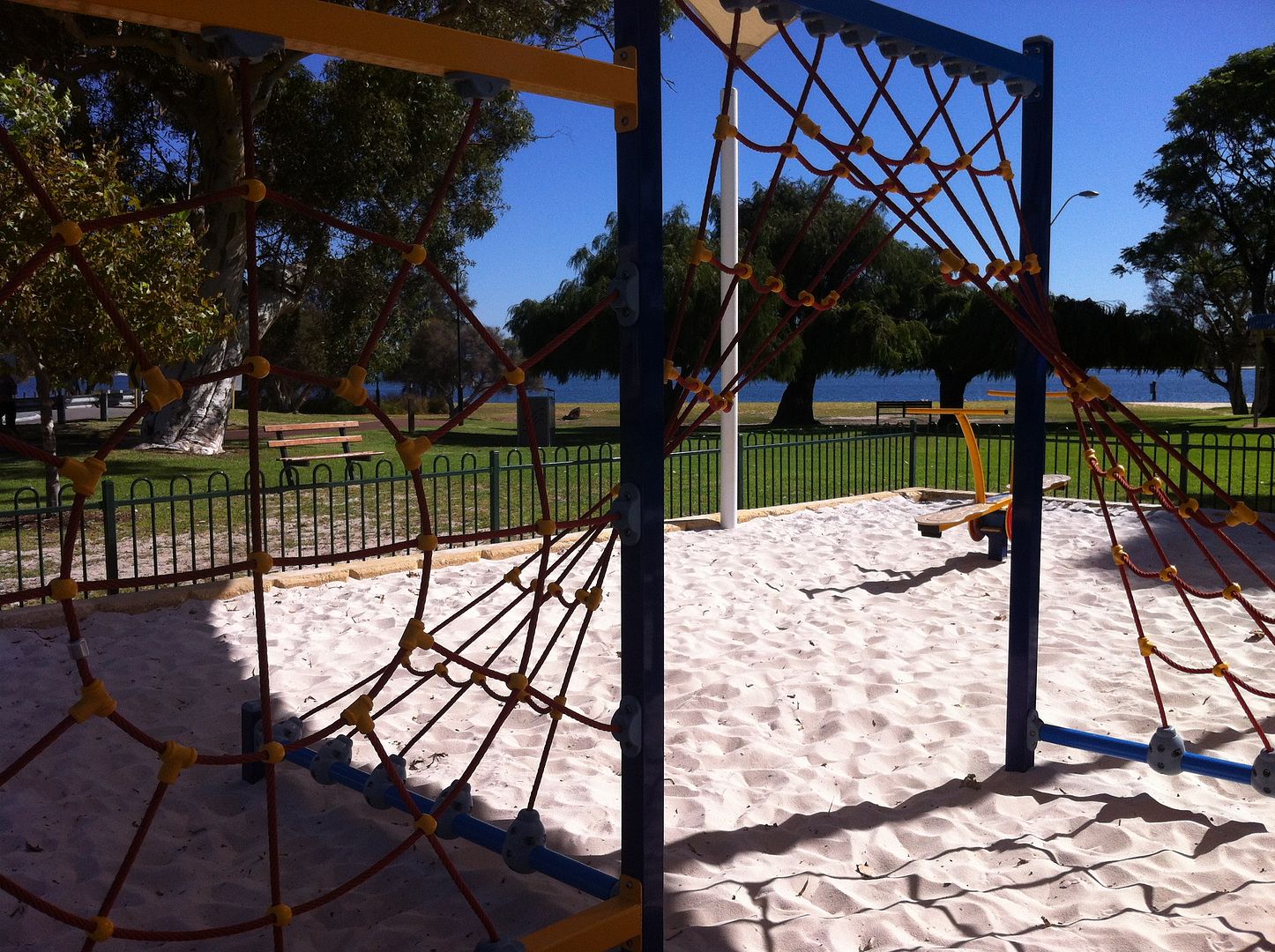 My 2.5yr old couldn't quite manage the seasaw which was huge!!!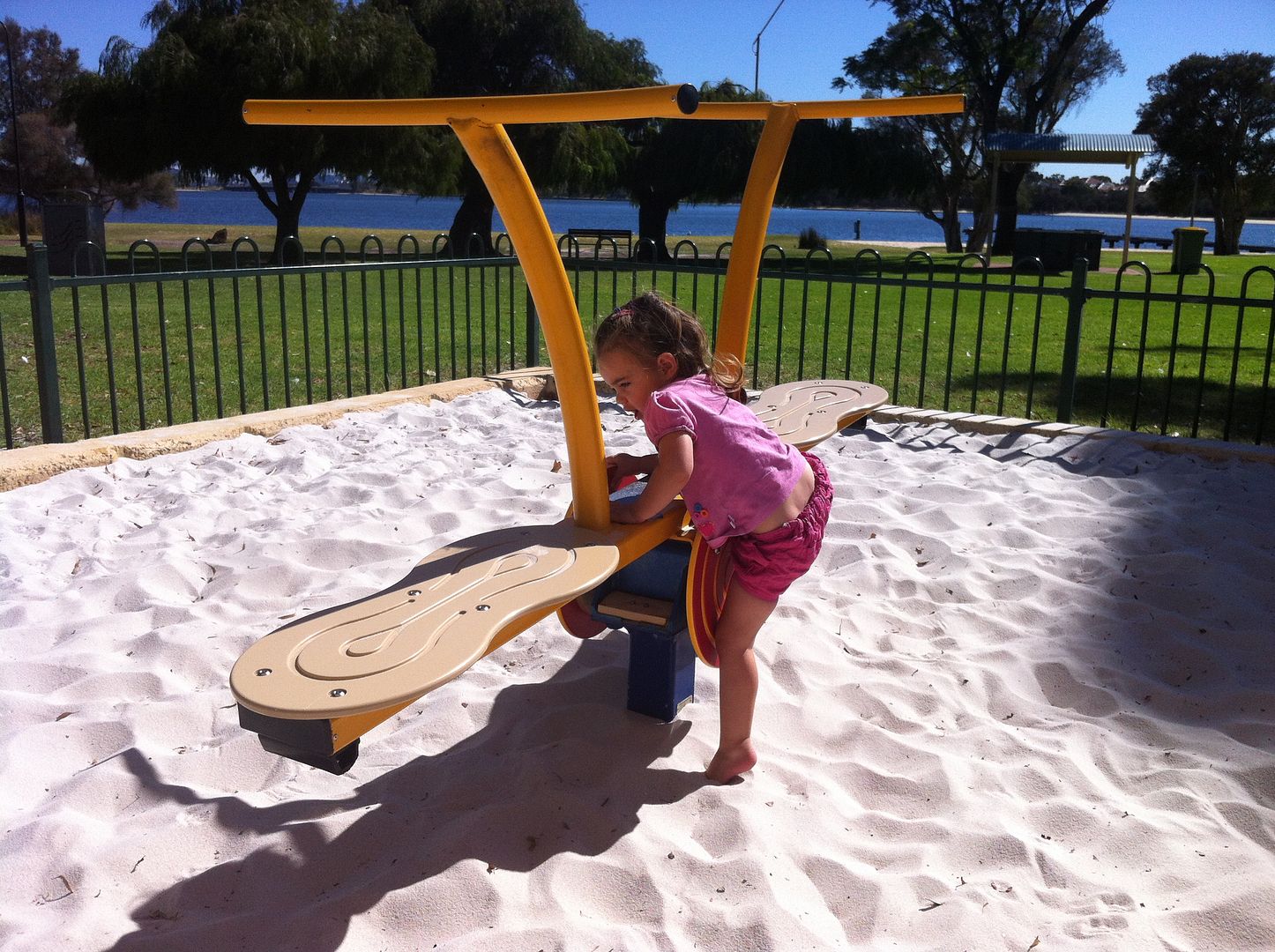 My 2yr old navigation her way up the climbing wall to the top of the slide.


This is the view from the park 😉  You can see the beautiful City of Perth skyline, the river and there's a large beach area right in front of this grassed area.  Idea place for a family picnic/BBQ or night out at the restaurant followed by a swim or fishing in the river.  There's a long platoon for the kids to hang buckets off and catch some squid/jelly fish.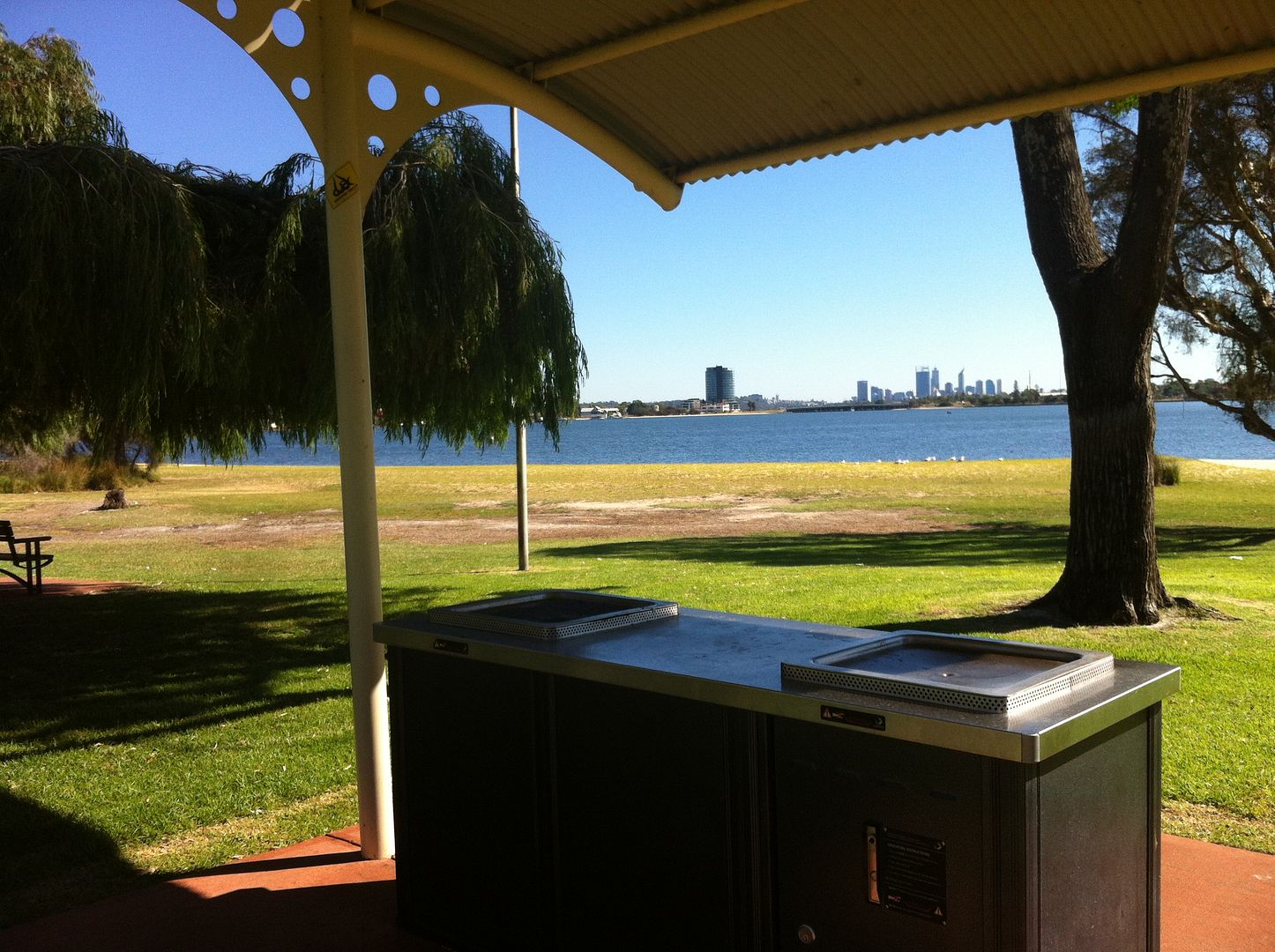 This park is a big favourite of mine as there's a lovely tranquil walking path which is partially shaded by trees and goes on forever!!!  Great for a walk with bikes or scooters or strollers after lunch or dinner.
This is the gorgeous beach area on the river in front of the cafe/playground.  There's a small platoon/pier to walk along and for the kids to fish off, so bring your buckets and fishing rods.
Find more playgrounds in Perth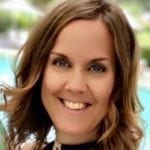 Lorraine is co-owner of Buggybuddys and is a mother to Blake (9) and Lollie (6).
Lorraine is co-owner of Buggybuddys and is mother to Blake (10) and Lollie (8).  Lorraine is passionate about health and fitness and loves exploring Western Australia in her Caravan.
Location
No Records Found
Sorry, no records were found. Please adjust your search criteria and try again.
Google Map Not Loaded
Sorry, unable to load Google Maps API.
Member Reviews