Brabham has recently added a new park to Ariella estate, Ariella Adventure Park, and it's absolutely delightful. The park features an awesome dragonfly play structure which consists of two rope climbing frames and one giant slide.
The kids loved climbing up high at the top of the frame then walking along, before doing their best speed down the slide! It kept them entertained for ages!
There is a walking trail so make sure you bring along your kid's bikes or scooters. Also, there is a large open grass area for the kids to run around and kick a footy.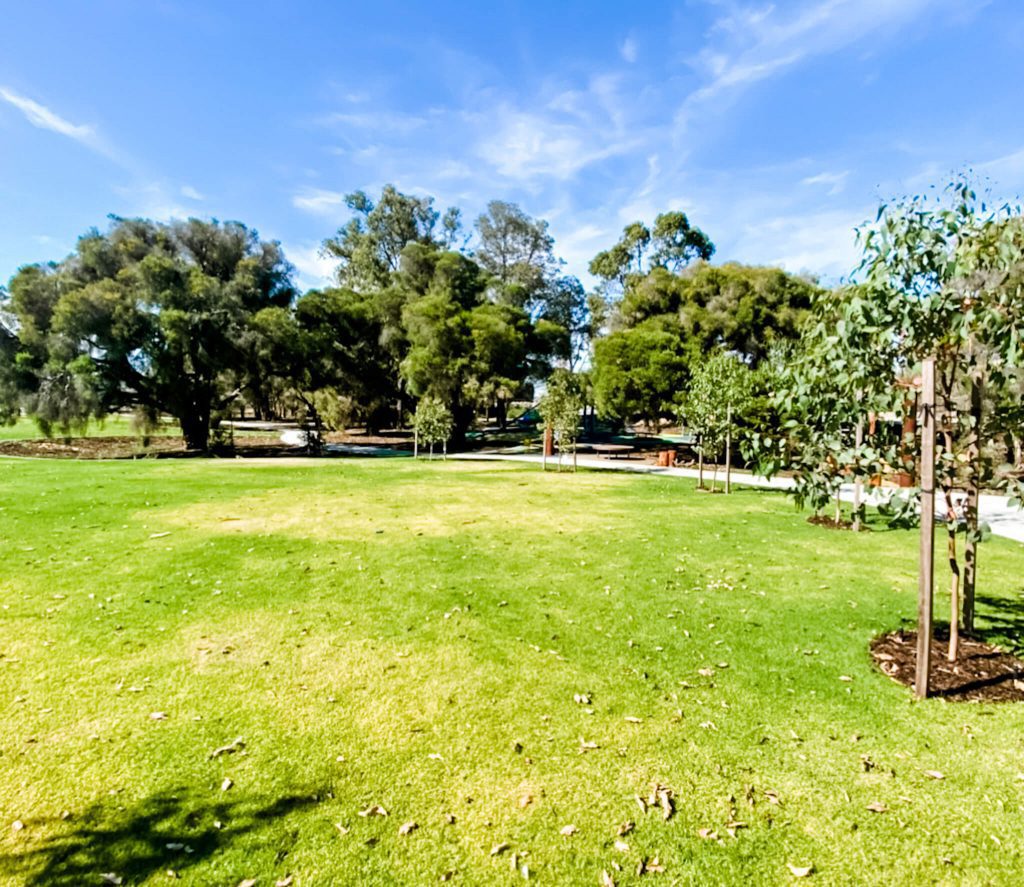 Nature play logs and stepping poles, balance beams, and stepping stones can be found around the park.
There's a round tree swing and a balancing rope bridge.
A marble play structure is also available, in which the children spin while the stone makes a sound. The kids had a lot of fun spinning it and seeing the marbles swirl around.
There are BBQ amenities, as well as a picnic shelter
Because there isn't much shade over the grassed area, we brought a mat and placed it on the Astroturf to watch the kids play, but my son spent most of his time in the dirt. There is lots of shade, but because the play equipment is surrounded by wood chips and dirt, you will need to bring chairs or a rug to sit on.
Ariella Adventure Park is a great park for the kids to explore with lots to do and see.
Find more playgrounds in Perth
Find more playgrounds in the Swan Valley
Location
No Records Found
Sorry, no records were found. Please adjust your search criteria and try again.
Google Map Not Loaded
Sorry, unable to load Google Maps API.
Member Reviews