Each year, millions of us start the year full of motivation and make new year's resolutions – hoping to drive positive change in our lives.
It's not always easy though and for many of us, by mid-February our enthusiasm has waned and we've given up on our challenge – which leaves us feeling disheartened and despondent.
But by setting clear, realistic objectives and a little discipline, we really can achieve what we set out to do.
So, what are the most common new year's resolutions? Check out the top 10 and follow our tips on how to achieve them.
What Are the Most Common New Year's Resolutions?
Exercise More
This consistently tops the list of new year's resolutions.
Of the 14 million Australians who have set a new year's resolution, a whopping 52% have pledged to improve their fitness in 2023 – with this often being their highest priority goal.
Whether it's taking gentle exercise more regularly, or embarking on an intense fitness challenge, many of us would benefit from improved fitness.
But pushing ourselves too hard can set us up for failure. The key is to break your overall objective into smaller, more attainable goals – start small and build slowly.
For example, if your goal is to run non-stop for 5kms, create a schedule and set yourself mini challenges, such as to run non-stop for 10 minutes within 4 weeks, increasing to 15 minutes in 7 weeks, etc.
Choose activities which you enjoy; regular exercise will be far more sustainable if you enjoy what you're doing. If you appreciate the outdoors, try taking up hiking or cycling. The scenery will provide a welcome distraction from your physical exertion. Or perhaps consider a team sport, such as netball, soccer, or hockey.
Exercising with a friend or in a group class can be hugely motivating – and fun! And the use of fitness technology can prove a great way to monitor your results and keep you on track.
Improve Diet
Following our bountiful indulgences throughout the festive period, many of us vow to hit the 'detox' button.
But to achieve long-lasting change, the key is to develop sustainable eating habits. If you're constantly hungry or too restrictive, you'll be more tempted to binge – or ditch the diet altogether.
For example, if you have sugar cravings, cutting out sugar completely will be a tough challenge. So, try cutting down on sugar instead. Opt for healthier alternatives which will still satisfy your sweet tooth. Switch refined sugar for honey, stevia or a natural syrup; replace standard biscuits with a low-sugar variety; and swap high-sugar packet cereals for homemade muesli.
Create a nutritious meal plan to help you reach your health goals. Careful meal planning not only ensures you're getting all the vitamins and minerals you need, but it also provides structure, making cooking easier – and it can save you time and money.
Save Money
Wouldn't we all like more money in our back pocket?
There are literally numerous methods to reduce expenses and save money, but here are our top picks:
Track your expenditure and create a budget. To save money, you'll first need to determine where your money is being spent. Start tracking your expenditure and create a budget. A clear budget will help you identify how much money is coming in each month, what you can afford to spend, and where you can cut back.
Review your bills and compare providers. Contact various providers and compare plans for energy, water, insurance, phones, and the internet. But be sure to compare apples with apples and look out for hidden costs.
Consider refinancing your loans. Whether it's a home loan, a personal loan, or a business loan, refinancing could potentially save you big bucks. A specialist broker should be able to compare lenders on your behalf and tailor a loan solution to your unique requirements.
Cut down on dining out and takeaways. Make dining out and takeaways a treat, as opposed to the norm. Work this into your budget and stick to it. Take a packed lunch to work and make your coffee at home or at work.
Did you know Australians spend an average of $1,200 per year on barista-made coffee? With the average cost of a cup sitting at around $4.60, sacrificing just one coffee per week can save you $239.20 per year!
Avoid impulse buys. Create a shopping list and stick to it. Avoid going clothes or homeware shopping unless there is something you really need – glossy shop windows can tempt us all!
Do your research. Whether you're buying a new toaster, sourcing a new car, or planning a holiday, there are deals to be had. Do your homework and you're sure to save.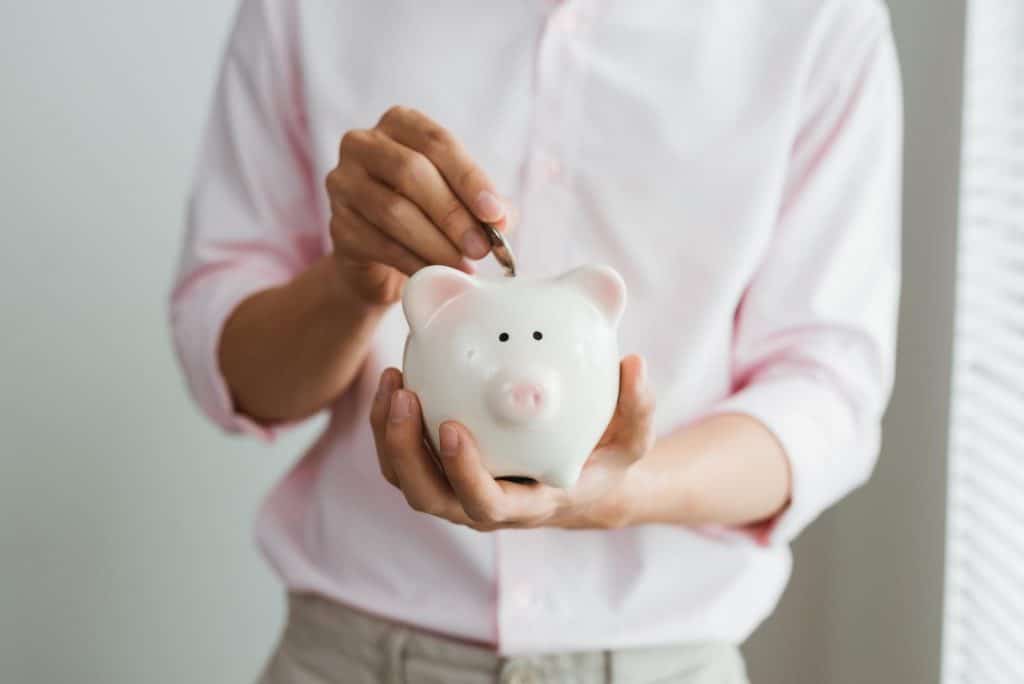 Be More Organised
The benefits to better organising your life are abundant, so it's no wonder this one frequently graces the top 10.
Being more organised can result in reduced anxiety; increased motivation and energy; improved concentration and sleep; and reduced tension within relationships.
Keeping your home and work environment tidy is imperative to an organised life. After all, a clear space equals a clear mind, as the old adage goes.
Start by decluttering. Tackle one room at a time, working systematically through each. Consider donating items you no longer use to charity and get rid of junk.
Store items neatly in cupboards and drawers. If storage space is limited, consider creating a loft space, installing a garden shed, or hiring a storage unit.
Schedule tasks into a weekly planner or 'to do' list and, where possible, plan in advance so you're not rushed.
Tackle Home Improvements
From repainting a bedroom, to renovating a bathroom, or installing new fencing and gates, many of us aspire to improving our homes in some way.
Having multiple projects on the agenda can be a little daunting, so deal with them one at a time, in order of priority.
Travel
Most of us would love to travel more, but bigger trips require time and money, so you'll need to
plan and start saving well in advance.
But don't discount our own backyard. From the fertile lands of the South, to the desert sands of the North, WA is full of wonders.
And you don't even have to stay overnight. Why not escape the city for just a day to bask in nature and explore the Perth Hills?
Hit the road, switch off your socials, and relax!
Spend More Time with Family & Friends
This one seems to feature on most people's New Year's Resolution lists, but our busy schedules get in the way. And we take it for granted that there will always be tomorrow, or next week…
Take action now. The key is to book specific days – or even an hour or two –to enjoy each other's company and have fun. Why not commit to a family dinner night every Thursday, or a walk with friends once a month?
This resolution can also be accomplished in smaller ways, such as regular phone calls, or involving loved ones in your daily routine, such as dog walks or exercise classes.
Take Up a Hobby
Many people vow to take up a hobby in the new year, without giving much thought to what they'd actually like to do.
You'll only stick to a hobby if you enjoy it. So, think carefully about what interests you and what is feasible for your lifestyle and budget.
And avoid embarking on a new hobby simply because it's trendy. Unless you enjoy it, what's the point?
Hone a New Skill
Again, think carefully about what you might enjoy doing. Be specific about your goal, work out how you can achieve it, and be disciplined.
In today's digital landscape, learning a new skill is much easier, thanks to the plethora of online vlogs and tutorials – you might not even need to leave your home.
Be Happier
Who doesn't want to be happier?!
This one can be a little tricky as it's often emotionally-driven and requires a multi-faceted approach, but simple changes can go a long way to boosting your happiness.
Start by looking after both your physical and mental health – this is intrinsically linked to your level of contentment.
Find small things to do that make you happy – and the best news is, many of those things are free!
How to Achieve Your New Year's Resolutions
In summary, here are 5 simple tips to help you achieve your new year's resolutions this year:
Set clearly defined goals.
Create a task list and time-based schedule.
Break your objective(s) into a series of smaller, more manageable goals.
Get organised and be disciplined.
Don't use set-backs as an excuse to give up altogether.
And don't procrastinate… start today!